Open Position at TSW: Intern Architect 1-3 Years of Experience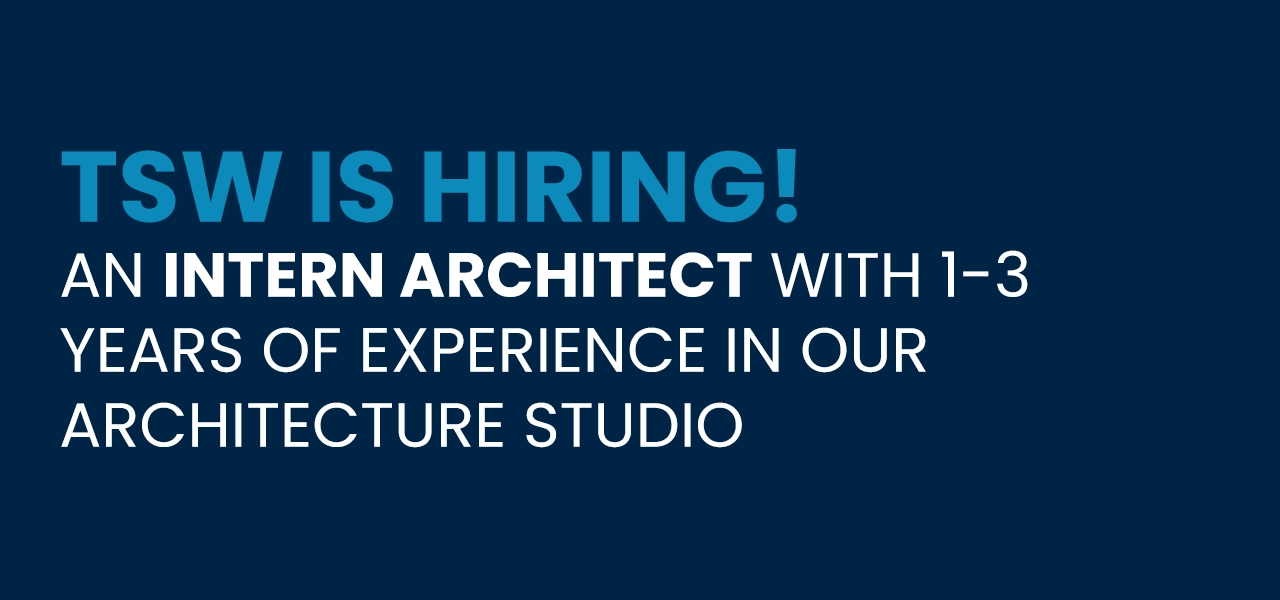 Open Position at TSW: Intern Architect 1-3 Years of Experience
Atlanta-based TSW (www.tsw-design.com), an award-winning architecture, planning, and landscape architecture firm located in Midtown Atlanta, has an immediate opening in our Architecture Studio.
We are seeking a full-time INTERN ARCHITECT to work on a wide variety of mixed use, civil, residential, and community projects.
We expect the selected candidate will have:
A minimum of 1-3 years' experience with an Architecture Firm;
Architecture experience with mixed use design, civil, residential, and community projects;
A 5-year Bachelor of Architecture or a Master of Architecture Degree from an accredited college;
Have knowledge of and passion for architecture and design that is "regional modern" or "transitional modern";
Have knowledge of building and life safety codes;
Enjoy an innovative work environment; and
Have sound overall design skills and is a problem solver.
If interested, visit If you are interested, please visit our website www.tsw-design.com and go to CONNECT in the menu, scroll down, and click on Join the Team to upload a resume and graphic samples. All attachment(s) with a total size larger than 10 MB must be provided via a downloadable link in the body of the email.
Intern Architect 1-3 Years of Experience