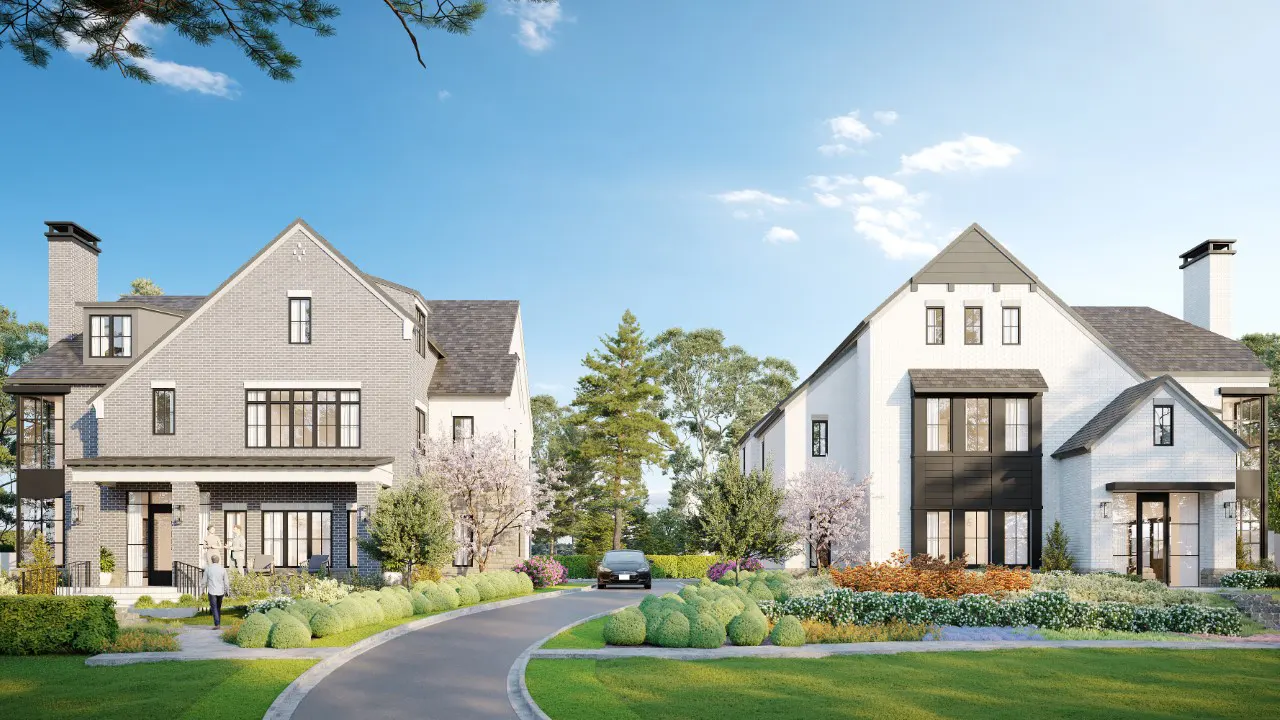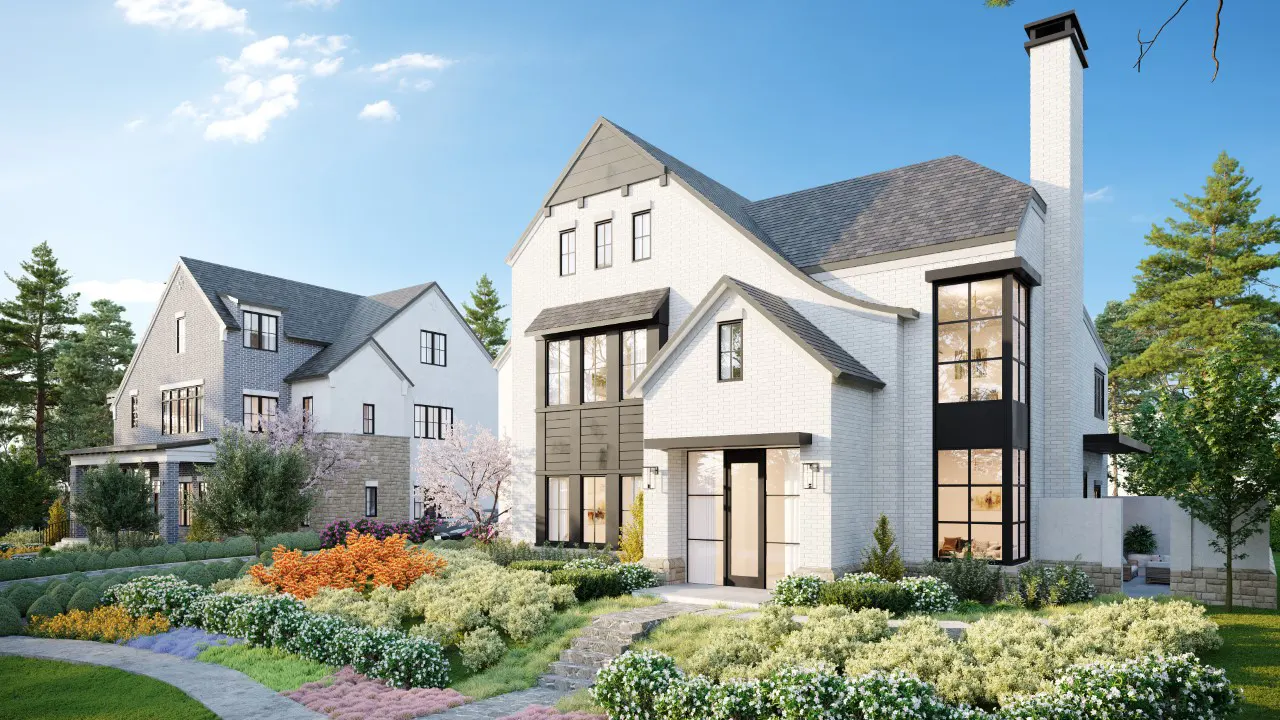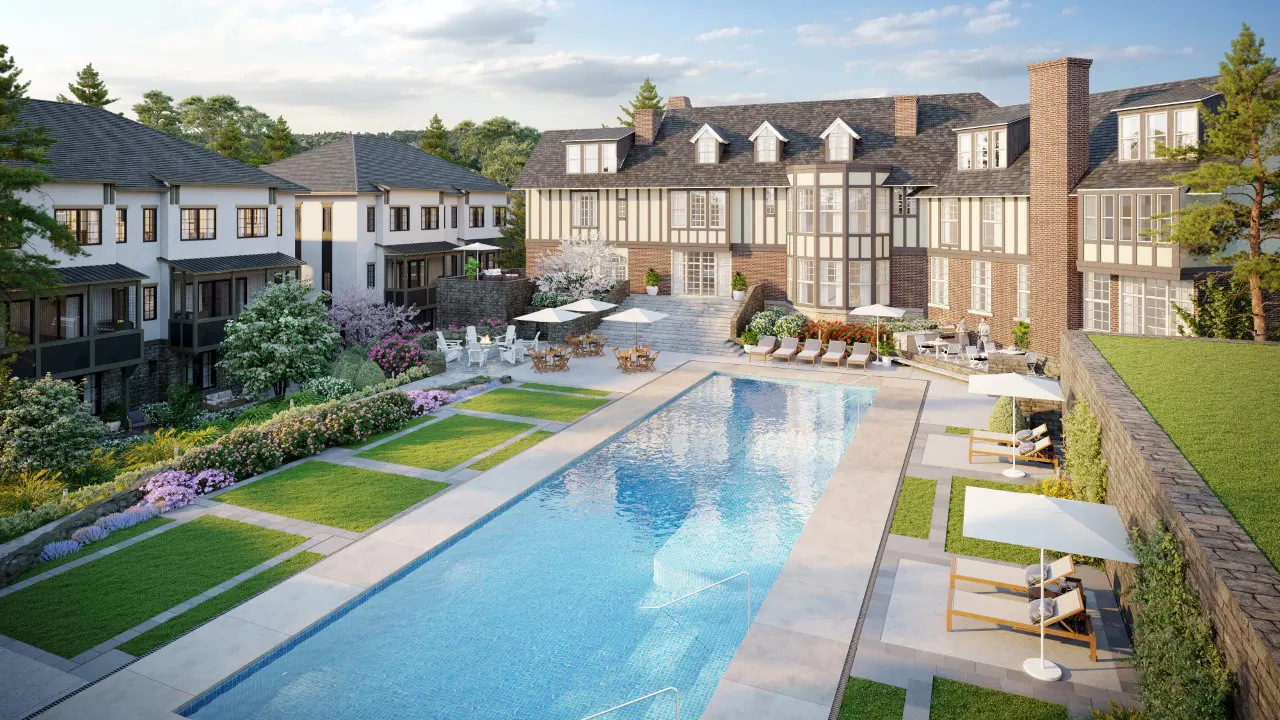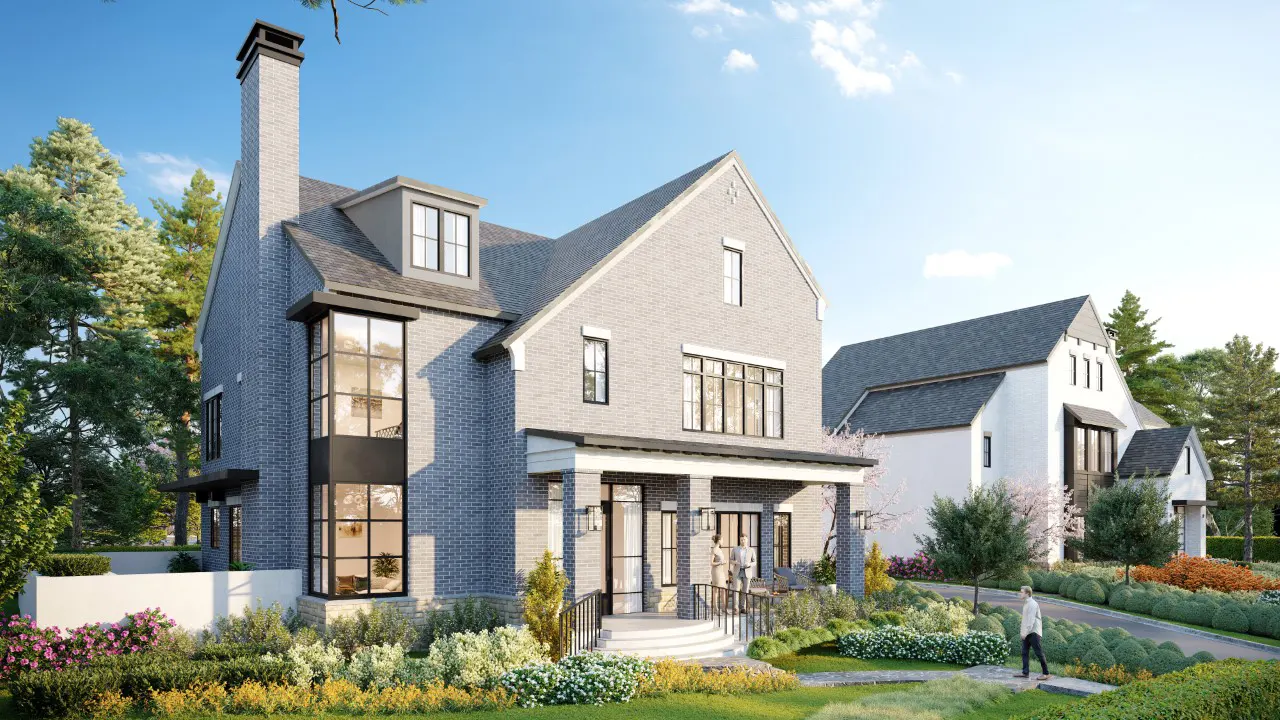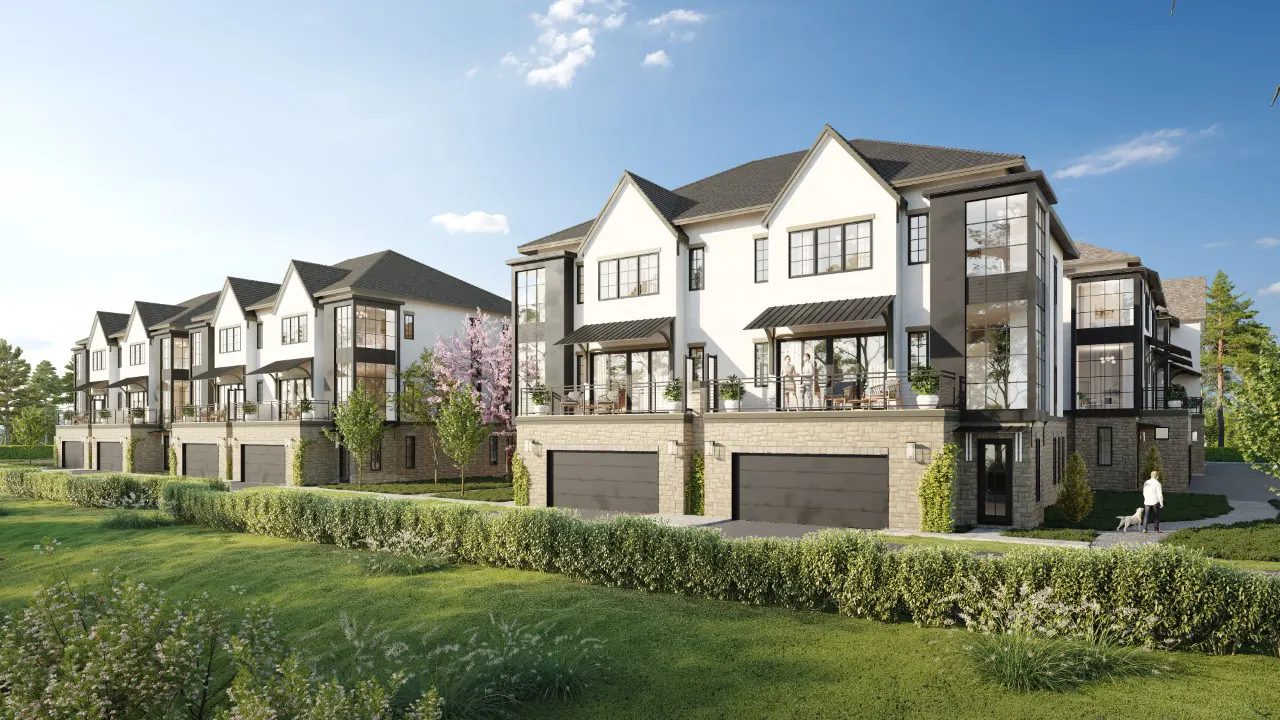 Description:
Downing Park Manor Homes are two luxury single-family homes that serve as anchor properties for the second entrance of the larger Downing Park development. These homes are designed to complement the existing mansion and carriage house on the property and feature a contemporary take on traditional architectural styles.
Each of the Downing Park Manor Homes is three stories tall and features a secondary primary bedroom on the first floor, four bedrooms on the second floor, and a large flex space on the third floor. The homes are designed to provide plenty of room for families and guests, with spacious living areas and bedrooms, as well as ample storage space. The kitchens in these homes are outfitted with high-end appliances and finishes, and are perfect for entertaining guests. The bathrooms are also luxurious, with high-end fixtures and finishes.
The homes are situated on large, private lots and feature beautiful landscaping, including lush lawns and mature trees. The outdoor spaces of these homes are perfect for relaxing and entertaining, and provide residents with plenty of space to enjoy the beautiful weather. The homes are also located in a prime location, close to all of the amenities that the Downing Park development has to offer.
Overall, the Downing Park Manor Homes are truly luxurious and provide residents with an unrivaled living experience. The attention to detail, quality materials, and high-end finishes used throughout these homes make them stand out among other properties in the area. The spacious floor plans and beautiful outdoor spaces make these homes perfect for families and those who enjoy entertaining.
Renderings by Engel & Volkers.