Improve lives and strengthen communities through
Livability & Sustainability
Multidisciplinary Collaboration
TSW Planners, Architects, Landscape Architects, with offices is Atlanta, Chattanooga, Lexington and Tulsa, is a full-service planning, architecture, and landscape architecture firm comprised of talented professionals who work collaboratively to provide our clients with extraordinary designs for communities, buildings, and green spaces. With approximately 45 full-time employees our small size allows our principals to be hands-on in every aspect of a project and enables more multidisciplinary collaboration.
Award-winning Placemaking
TSW Planners, Architects, Landscape Architects is a leader in creating award-winning designs that embody the principles of livable communities, walkability, sense of place, compelling public spaces, human-scaled buildings, and connectivity.  We are involved in all stages of placemaking, including outreach, visioning, coding, public and private planning, architecture, and streetscape design, and are gratified to see many of our projects move from concept to completion in a range of diverse locations throughout the Southeast, around the U.S. and overseas.
Holistic Approach
As a multidisciplinary firm of designers, TSW Planners, Architects, Landscape Architects offers our clients the cumulative experience of our diverse studios' knowledge and skillsets, which results in a unique, holistic approach to design. We incorporate our real-world knowledge of environmental issues, user experience, development and retail economics, and feasibility into every project design. Because we generate ideas through a fluid, multidisciplinary and collaborative process, our team is able to provide unique design solutions that go beyond the typical approach to conventional design methodologies.
Professional Recognition
Over our 30+ year history, we have been gratified to win numerous awards for projects such as downtown master plans, comprehensive plans, corridor studies, coding and guidelines, mixed-use developments, civic and community buildings, Houses of Worship,  multifamily residential, townhouses, parks and recreation facilities, and streetscapes.
From Concept to Completion
As a full-service design firm, we can take a project from master planning to construction documents and through all of the critical steps in between, including community engagement, permitting, and construction administration. We are not only committed to creative, innovative, and sustainable designs but also think in terms of implementation and the actual built product, which ensures an efficient overall process.
We respect the inherent value of community
As architects, planners, and landscape architects, we have worked towards creating and improving neighborhoods, towns, and cities so all people can live together and support each other.  This statement affirms our belief that we are better together, and by sharing our strengths, differences, experiences, hopes, and dreams, we build a brighter future for everyone. Click here to read more about TSW's view on Community.
To stay up to date with TSW follow us on Facebook, Linkedin, or Instagram.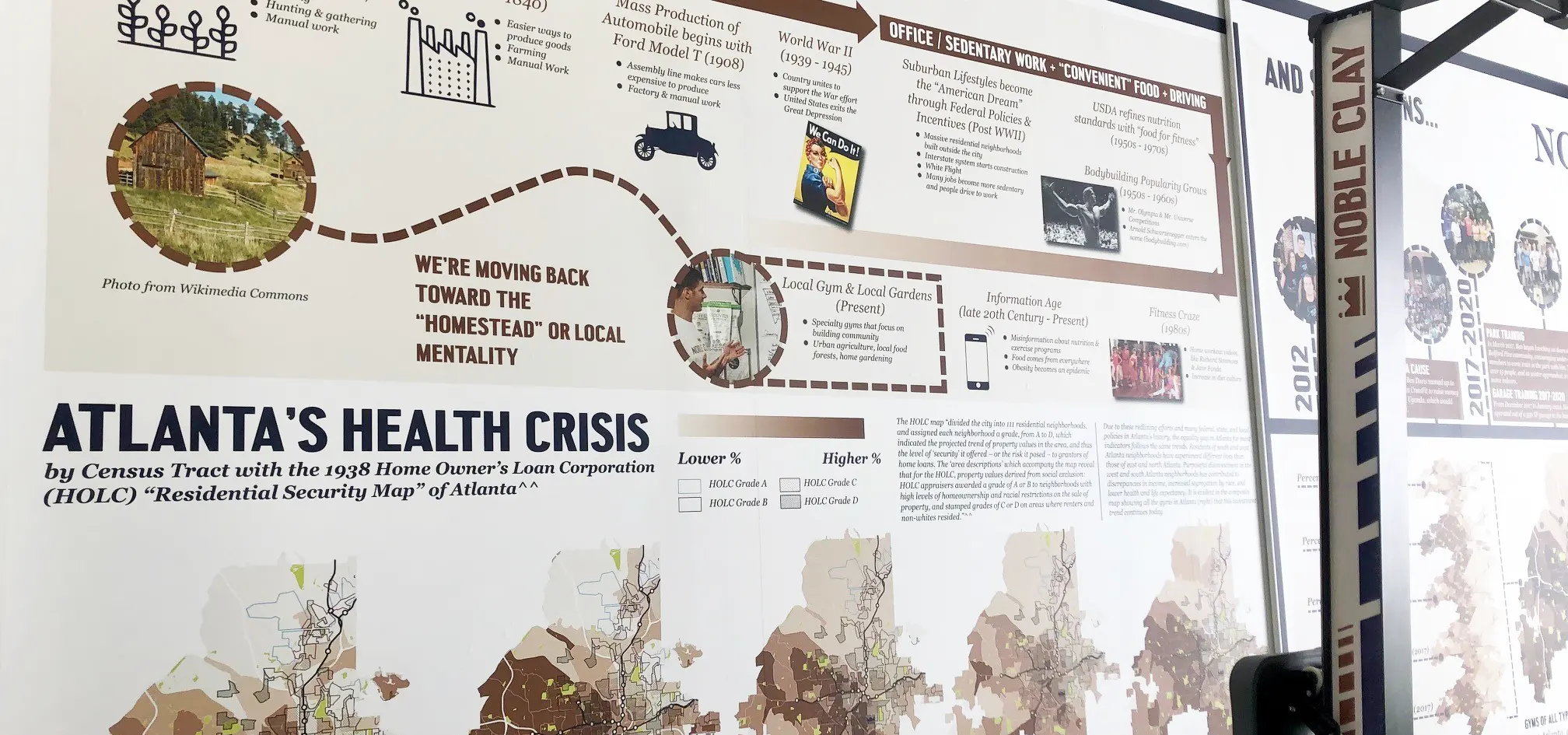 TSW Planning's Featured Project
The Intersection of Fitness and City Planning
We're thrilled to share that Sarah McColley, one of our talented team members at TSW, played a key role in securing a grant for Noble Clay Fitness. Sarah's expertise and dedication to creating sustainable, vibrant communities were essential in researching, writing, and assembling the Stadium Neighborhood Trust Fund grant application.
Thanks to Sarah's hard work and the dedication of the team at Noble Clay Fitness, the organization was awarded an impressive $150,000 in May 2021. This grant will enable Noble Clay Fitness to expand their non-profit gym model, providing even more opportunities for individuals in the community to access affordable, high-quality fitness resources.
At TSW, we're proud to have team members like Sarah who are committed to making a positive impact in the communities we serve. We look forward to continuing to partner with organizations like Noble Clay Fitness to create a more sustainable, equitable future for all.
TSW Architecture's Featured Project
IST Management Building
The TSW Architecture Studio is proud to announce the completion of our latest project – a stunning 50,000 square-foot, Class-A office building and surrounding 8-acre Halidom mixed-use development. This transformative project is expected to have a significant impact on the surrounding area, bringing in a variety of tenants including office workers, shoppers, and diners.
In addition to providing state-of-the-art office space, the Halidom development is designed to be a hub of activity, with a range of dining and shopping options available to visitors. With its striking architecture and attention to detail, this development is sure to elevate the overall aesthetic of the community and create a welcoming and engaging atmosphere for all who visit.
At TSW, we take pride in our ability to design and deliver transformative projects that make a positive impact on the communities they serve. With the completion of the Halidom mixed-use development, we're excited to see the positive change and growth that this project will bring to the area.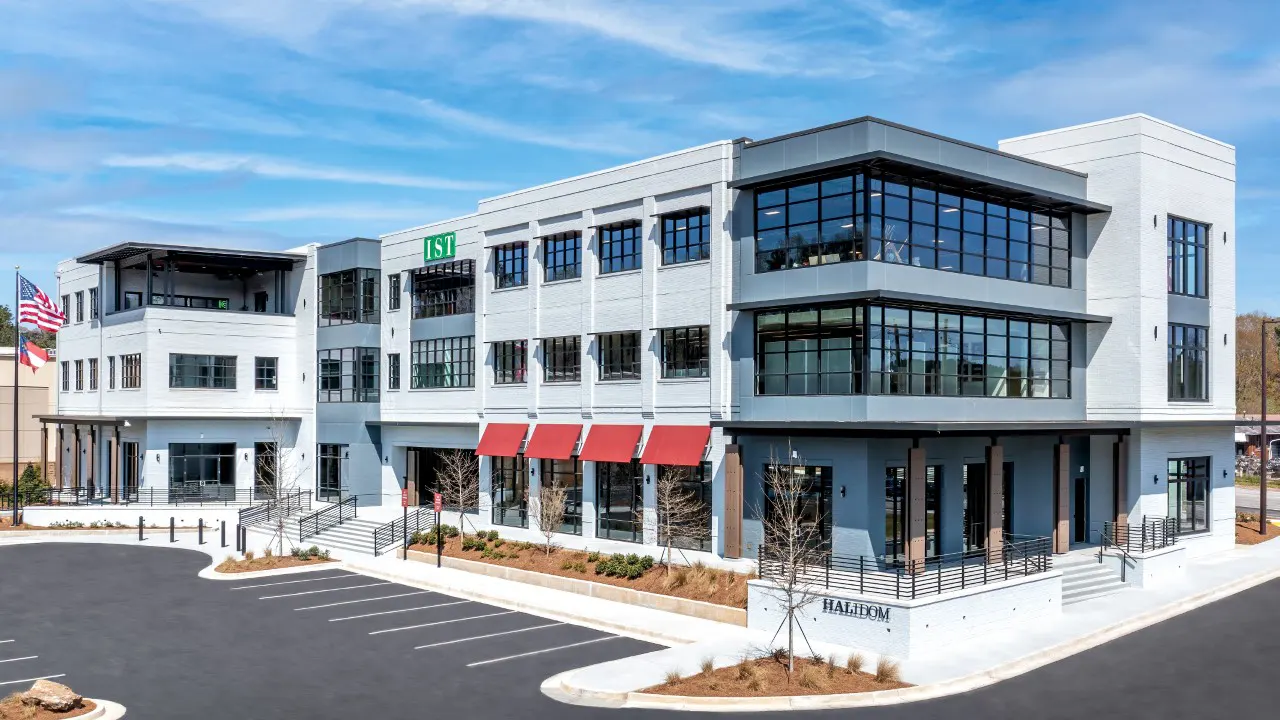 TSW Landscape Architecture's Featured Project
5th Street Complete Street
At TSW, we are committed to creating sustainable, livable communities through our comprehensive approach to design, and our Landscape Studio is no exception. Our team has been hard at work on the "Fifth Street Complete Street" project, in partnership with the City of Atlanta and Midtown Alliance. This project is aimed at improving multi-modal transportation options and making the road safer for all travelers – whether they're in cars, buses, on bicycles, using ride-shares, or walking.
After months of careful planning and design, we're thrilled to announce that the Landscape Studio has completed the design phase of our work on the project. However, before the project goes out to bid, we are currently awaiting approval from the city.
Our team is confident that our design for the "Fifth Street Complete Street" project will make a significant difference in the lives of those who use the road, creating a safer and more accessible transportation route for all. We look forward to the project moving forward and to seeing the positive impact it will have on the community.