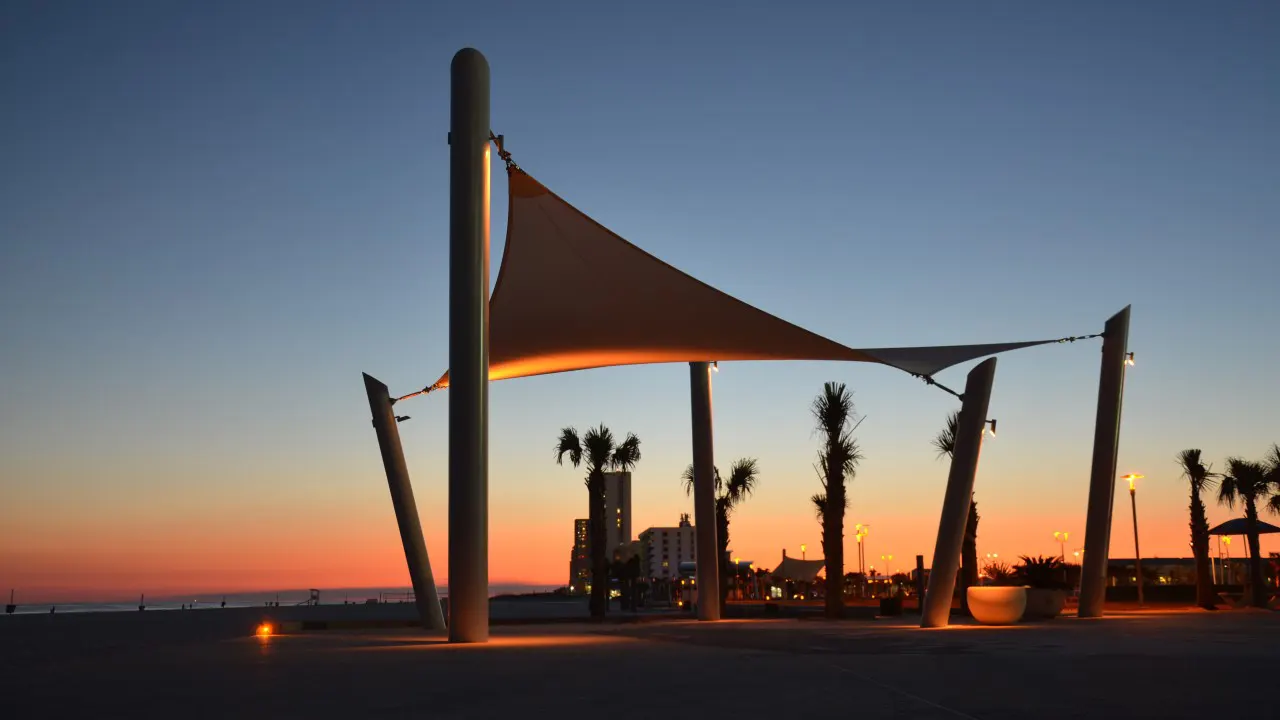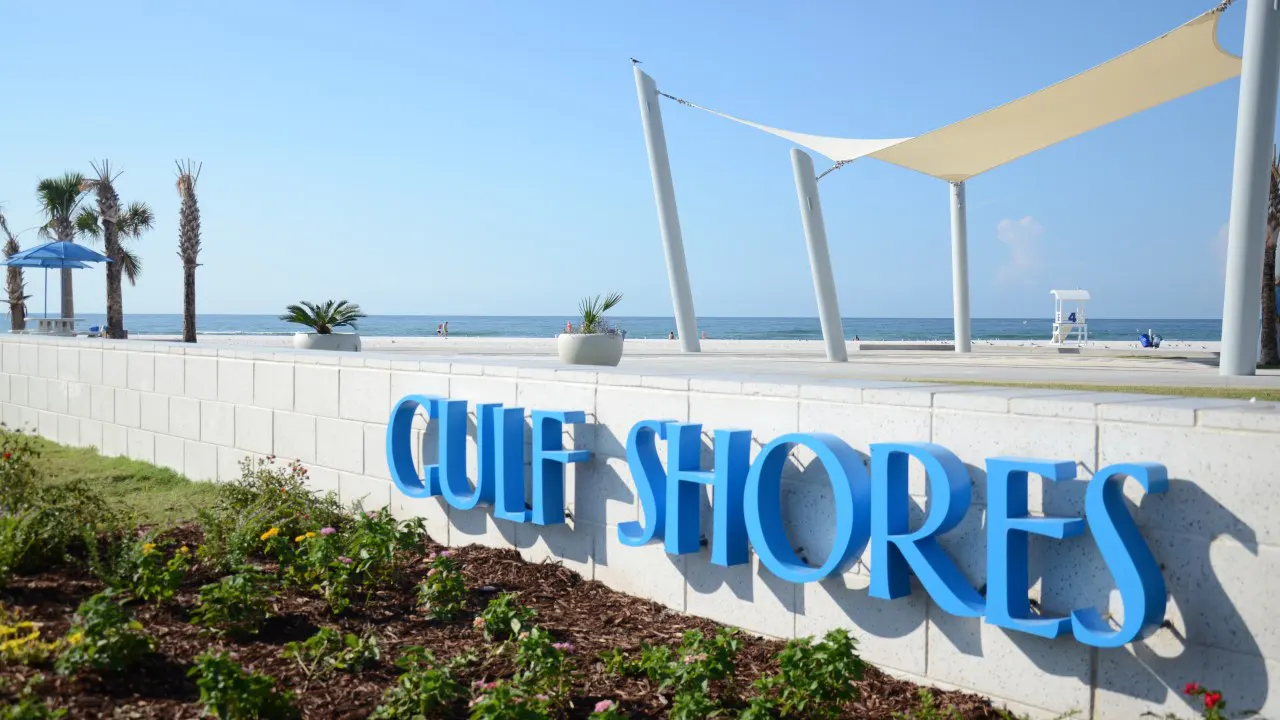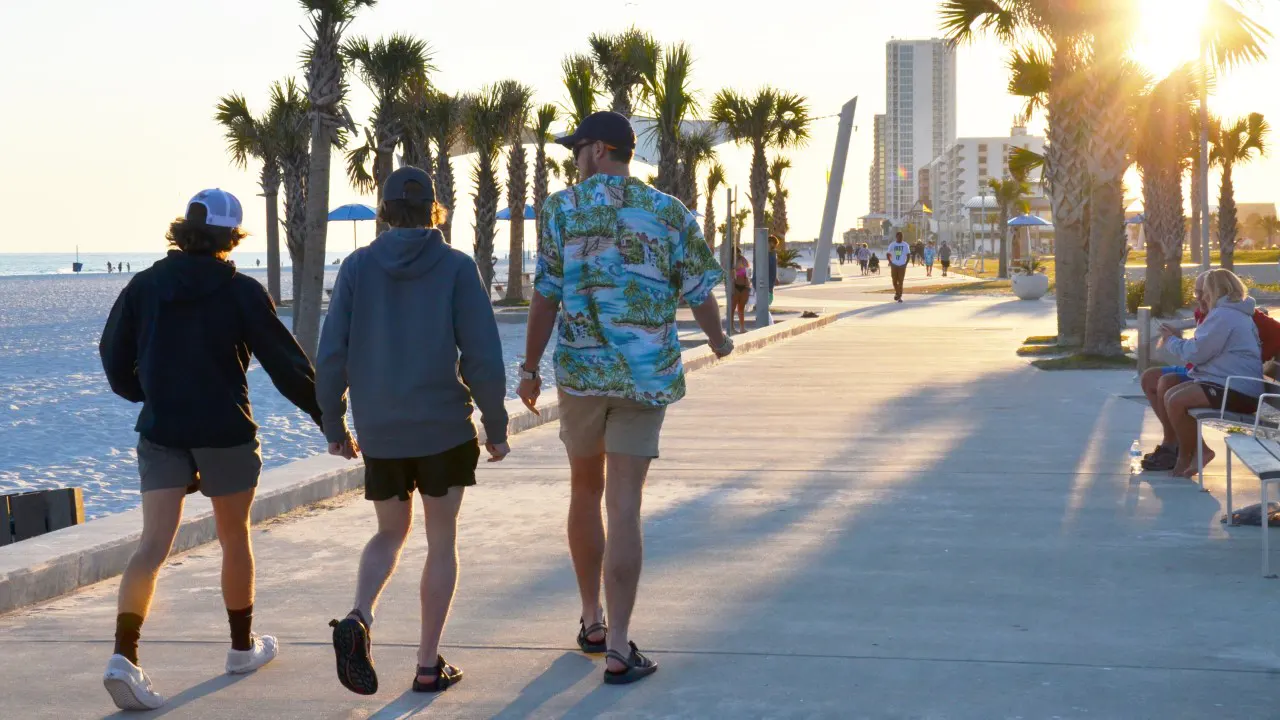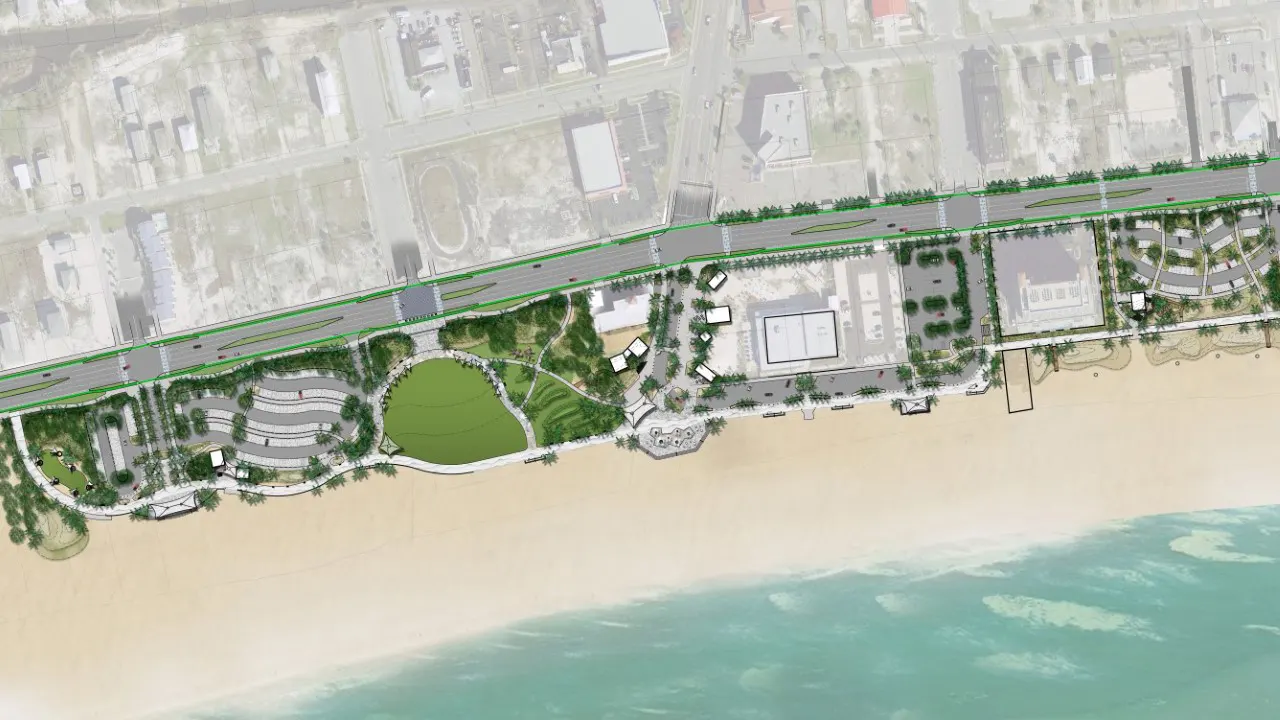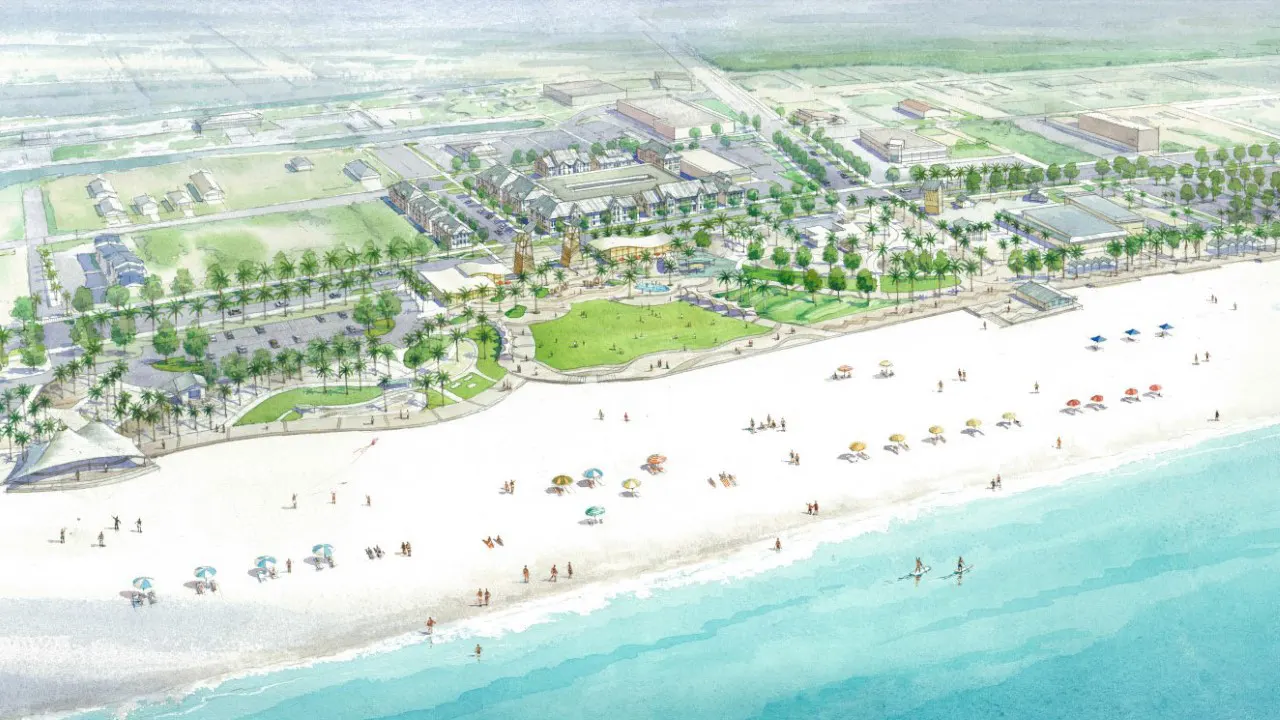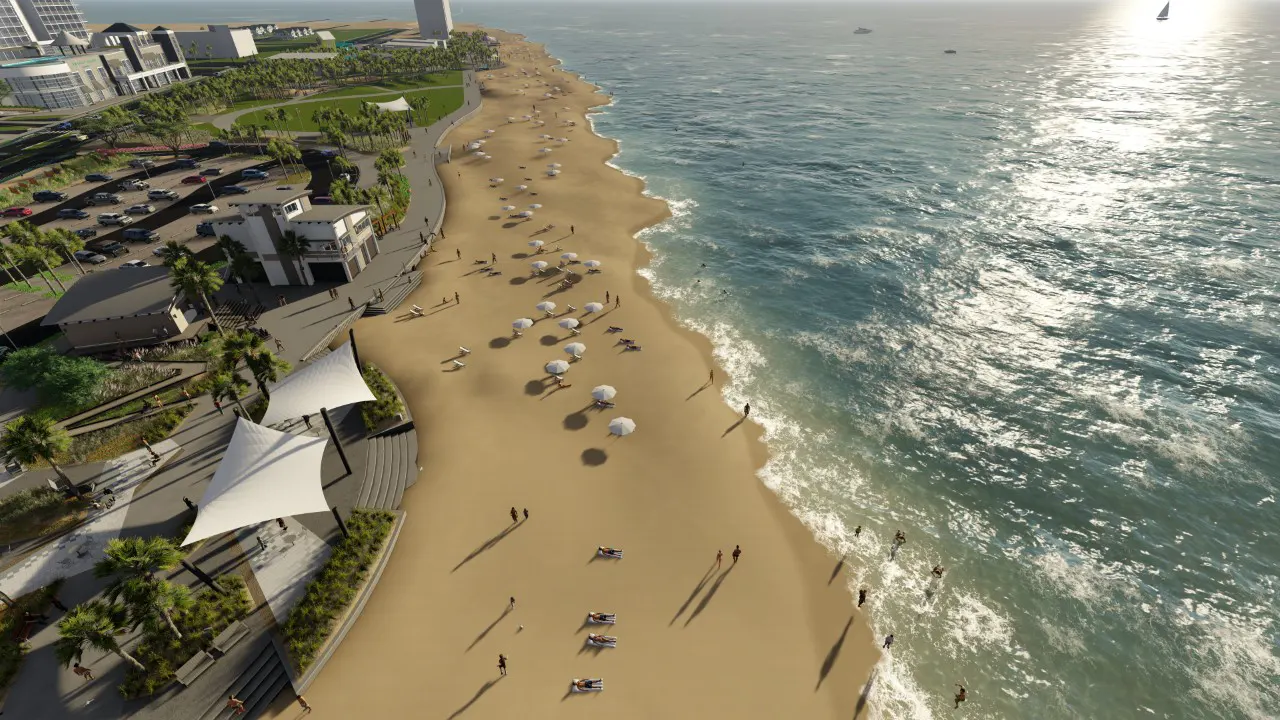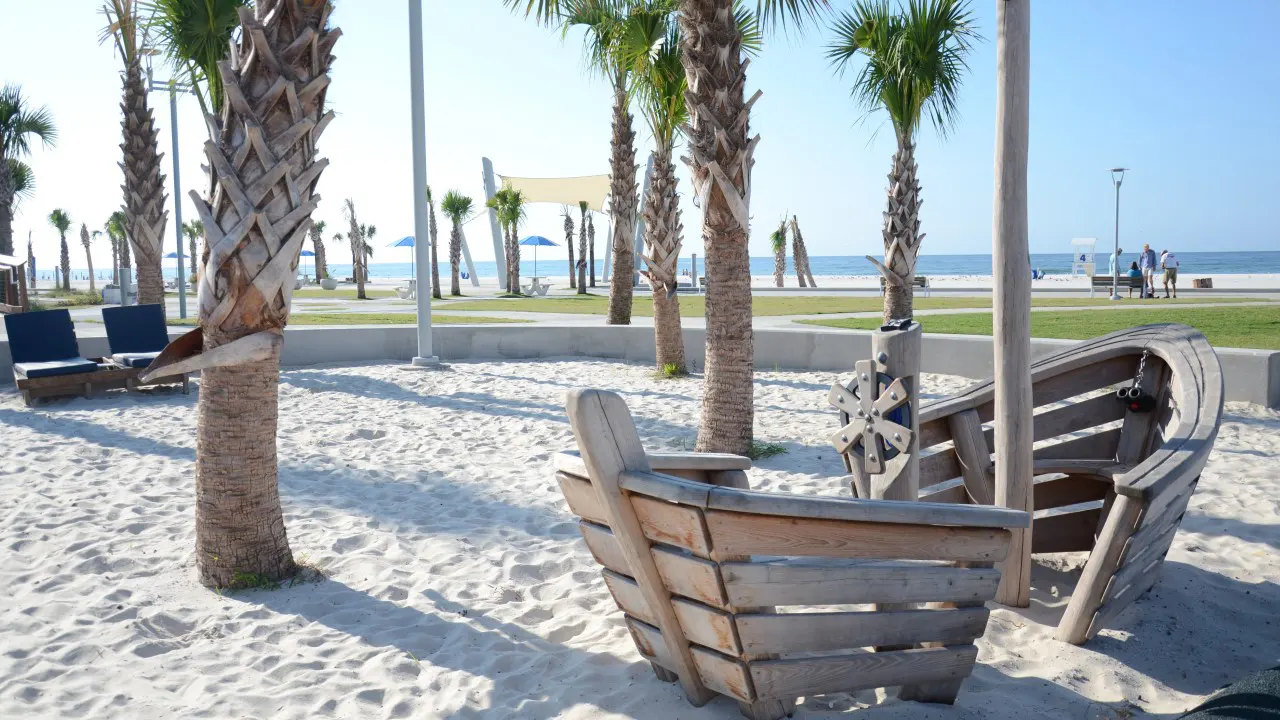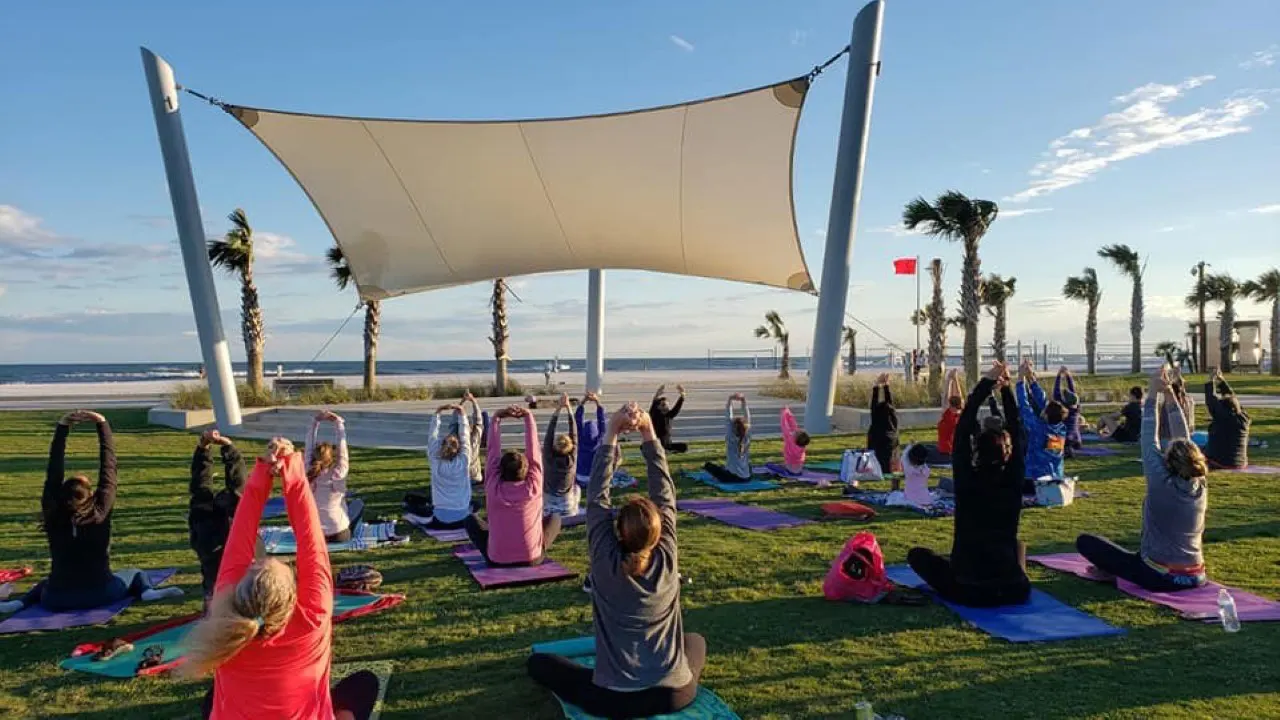 Gulf Place Public Beach Master Plan
Description:
TSW's Landscape Architecture Studio prepared the 20-acre master plan and construction documents for the Gulf Place Waterfront Park. The master plan's focus was re-imagining an aging and car centric public beach area as a more resilient community and ecologically-centered park and regional destination for vacationers and events.
The plan is centered around a new waterfront town green that is the hub of the community and functions both as a flexible event space but also a passive park. A range of programming is organized around the green, including space for food trucks, a fortified modern designed public safety building, both renovated and new restroom facilities, an amphitheater, and a natural multigenerational playground. A wide concrete pile supported promenade connects the frontage of the entire public beach allowing use by bicyclists and pedestrians of all ages. The plan doubled the amount of shade through extensive use of palm groves and the addition of five new shade sail pavilions totaling over 15,000 sf.
The master plan envisioned transitioning the beach and adjacent commercial area from a vehicular oriented environment to one that promoted parking once for the day and moving around on foot or bikes.
Parking: The design redistributed parking within the site and the walking district to maximize use of high quality space for passive and active recreation uses. Underutilized space within existing road rights-of-way of the walking district was converted to on-street parking that could serve the beach and businesses.
The design also includes a number of environmental enhancements to promote coexistence of people with the indigenous plants and animals.
Resiliency: Our approach to the project used both natural and built features to help mitigate the effects of severe weather in the area. This included preservation of the 550 feet of the primary dune along the coast, and restoration of approximately 1500 linear feet of the secondary dune. The beach promenade and walls are constructed on piles with breakaway wall panels that will allow storm surge to pass through minimizing damage to park infrastructure. Four new structures, including restroom facilities and public safety building are built to fortified standards that will minimize damage for severe weather threats.
Ecology: Gulf Place renovation reintroduced the natural dune environment throughout the landscape of the park and created a new continuous secondary dune system that is covered with native flora and provide habitat corridors for local fauna. Over 2.5 acres of primary dune and associated natural features have been restored and preserved as habitat for the endangered beach mouse. All of the lighting in the 20 acre park was replaced with turtle friendly amber lights to reduce impacts to sea turtles during nesting season. All stormwater runoff is treated for water quality using LID bioswales.
TSW was also responsible for full architecture services for a new public safety building and restroom facility and renovation of an older restroom building.
For more information please click on the following links.