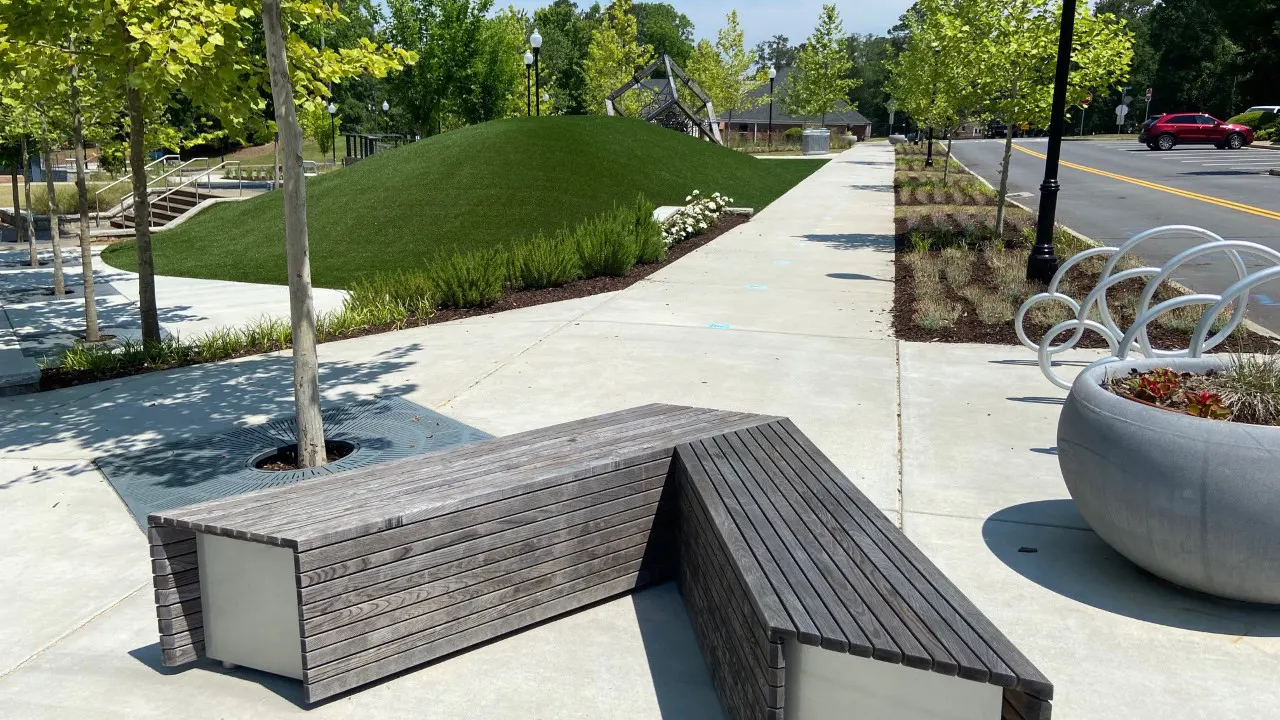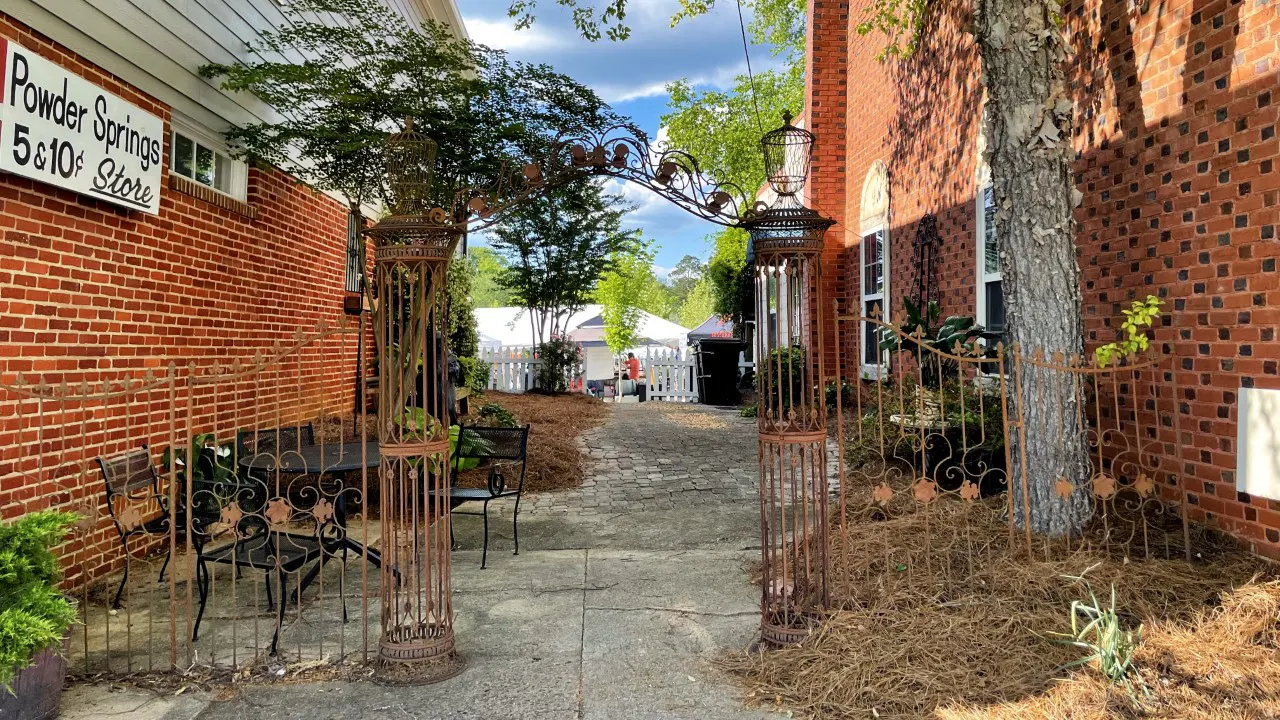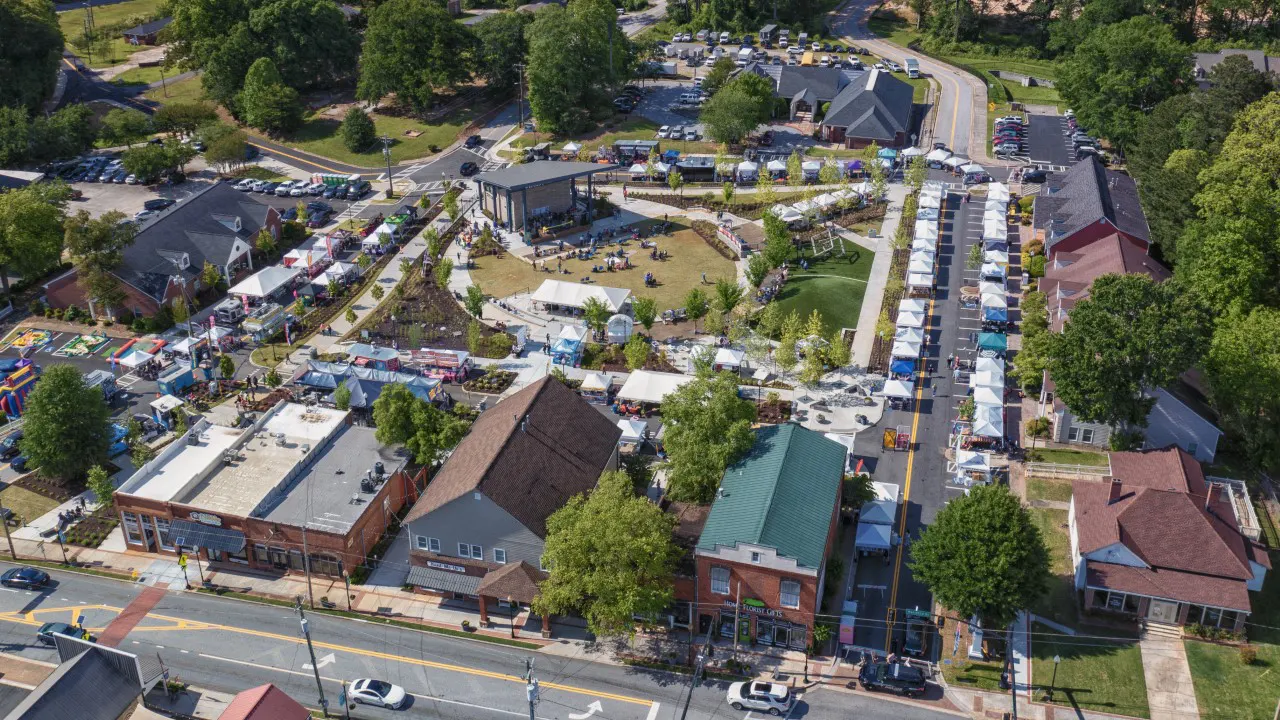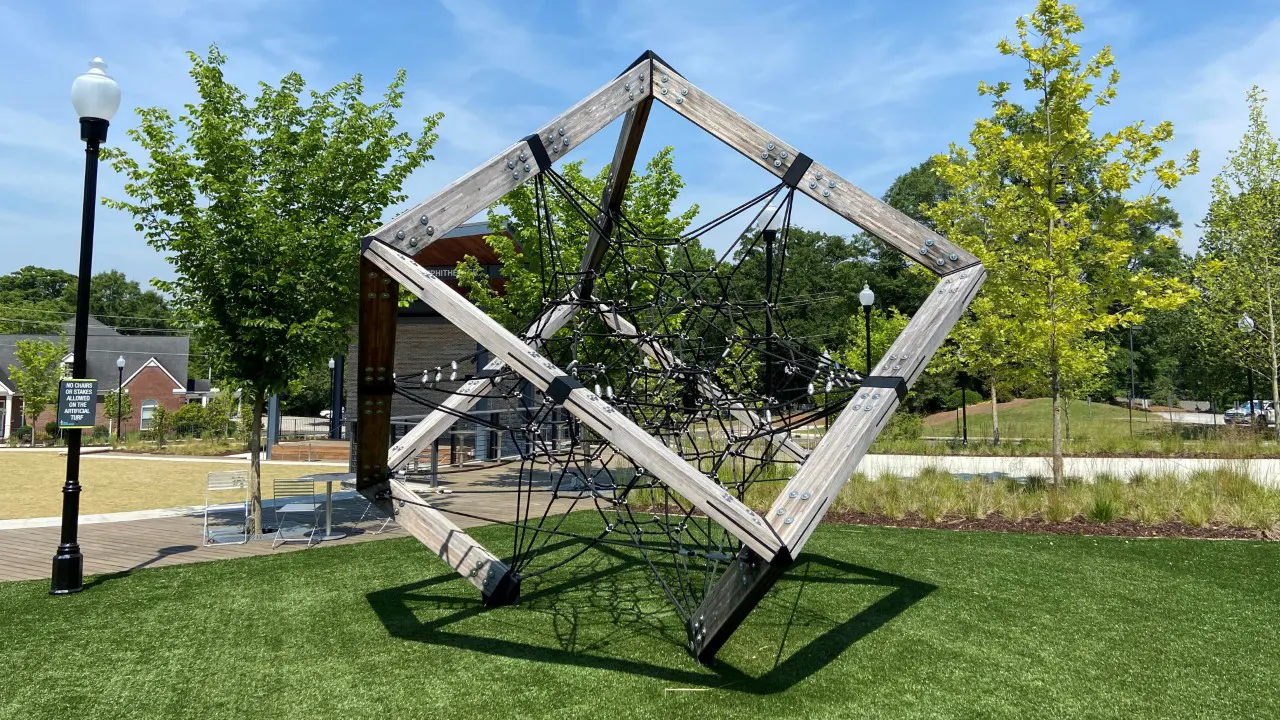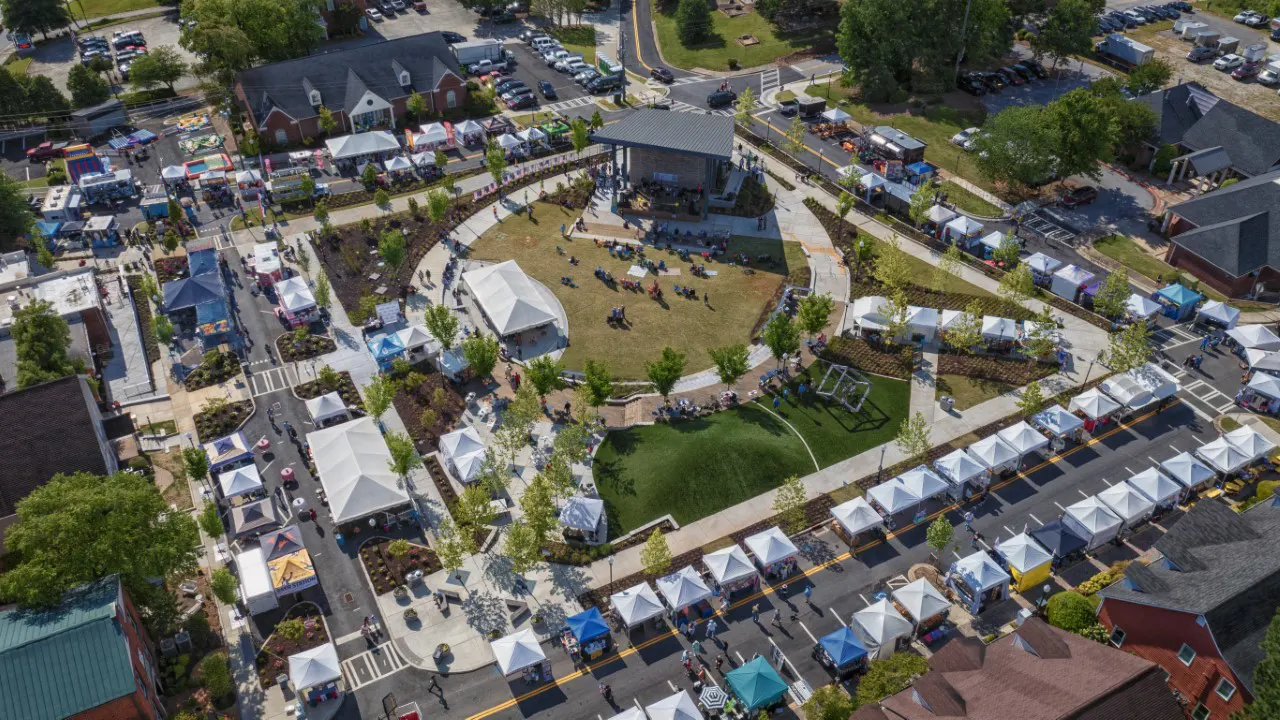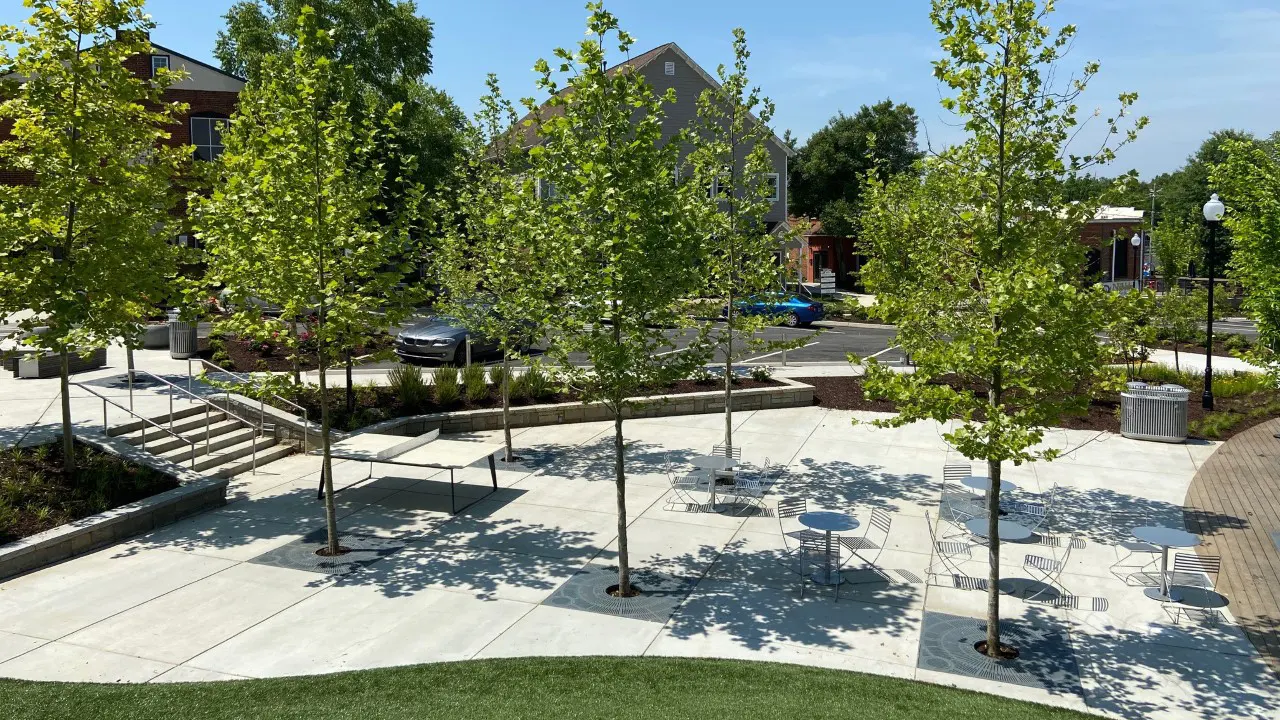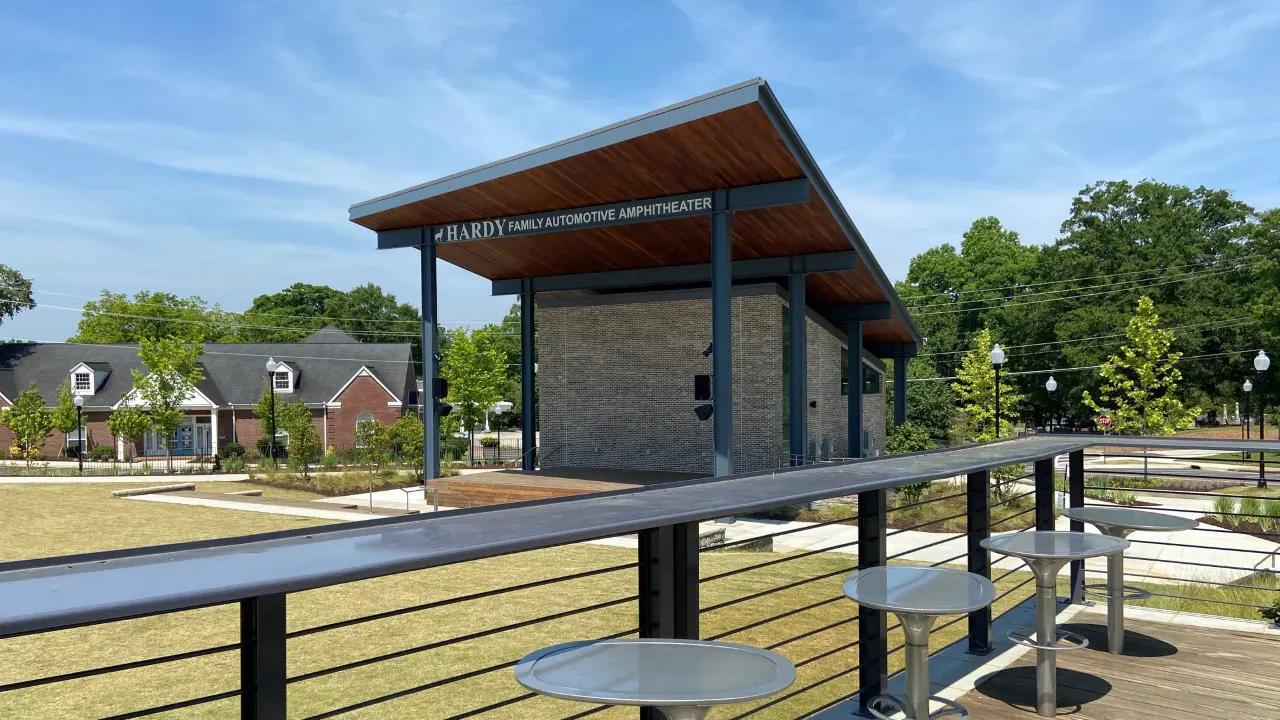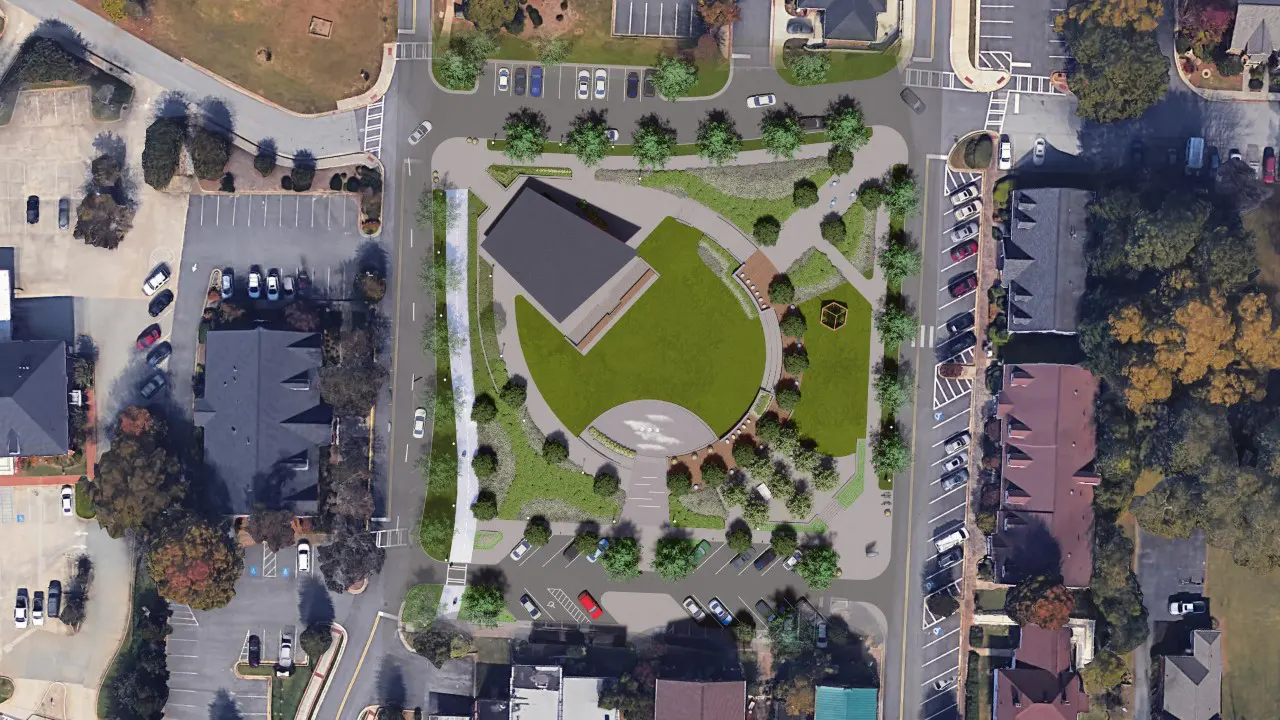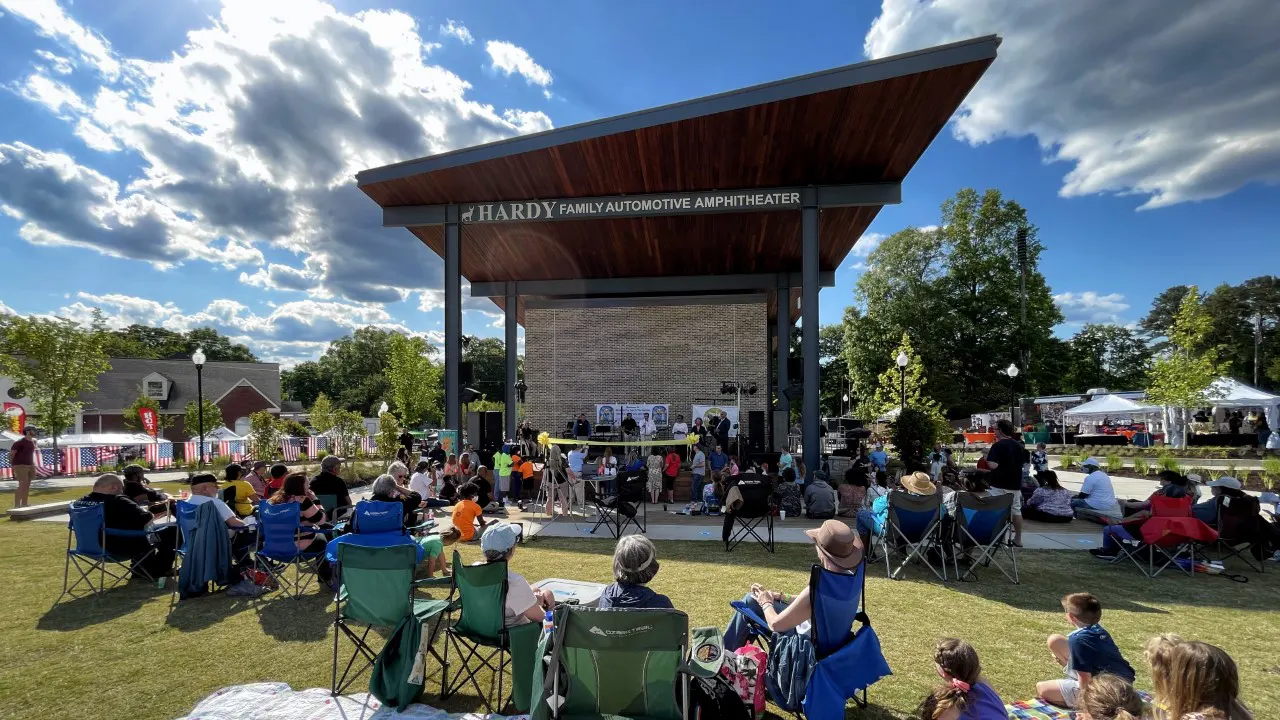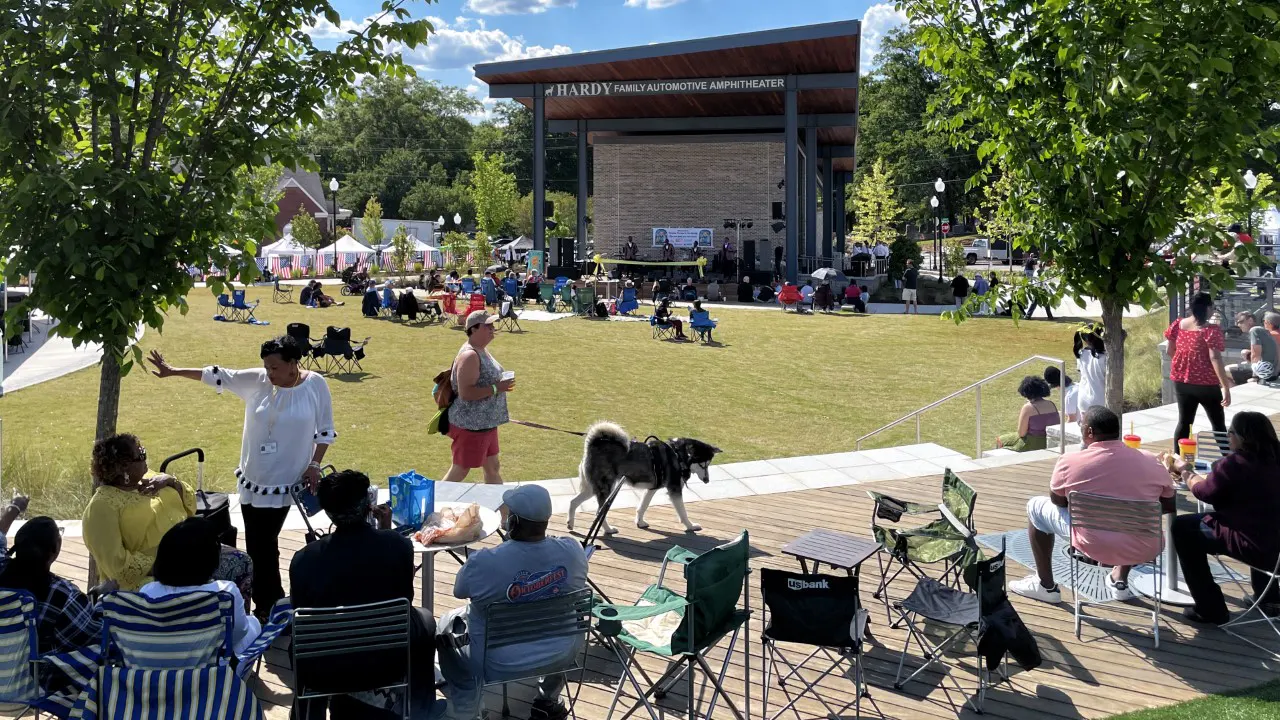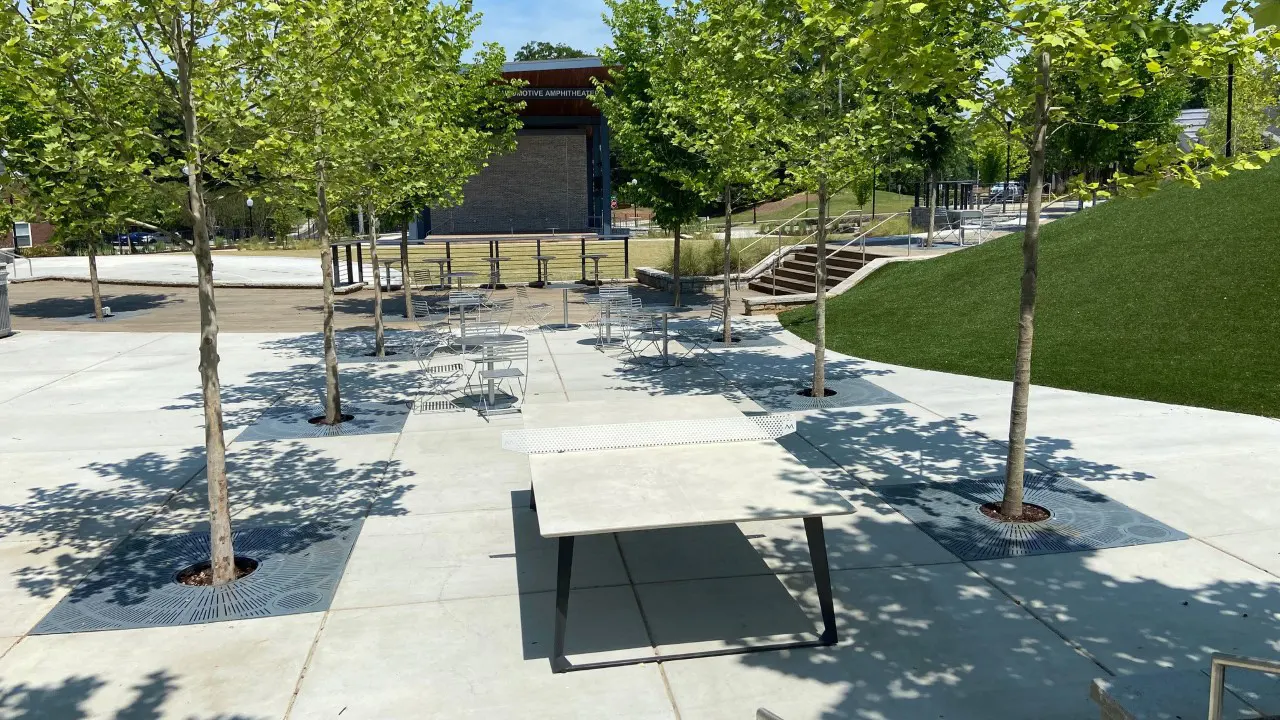 City of Powder Springs Town Green & Gateway Sign
Client: City of Powder Springs, GA
Location: Powder Springs, Georgia
Status: Under Construction
Flexible park space for large and small gathering events

Context-sensitive downtown design for a timeless public space

Park focuses on creating several multi-use spaces for a wide range of park users
TSW's Landscape Architecture Studio, in partnership with the City of Powder Springs, has embarked on an exciting project to create a Town Green park at the heart of their Town Square. The design team has presented two concept plans for the City and the public to review, focusing on a multi-use amphitheater/flex lawn, a signature splash pad, and a trailhead connecting to the Silver Comet Trail. The plans also include recommendations for the size of the facility, including the stage and bathrooms.
The Town Green park is designed to be a vibrant gathering place for the community, providing a wide range of amenities for visitors to enjoy. The multi-use amphitheater/flex lawn is perfect for outdoor concerts, festivals, and other events, and can accommodate large crowds of people. The signature splash pad is a unique and interactive way for visitors to cool off on hot summer days, and is sure to be a hit with children and adults alike. The trailhead connecting to the Silver Comet Trail is perfect for nature lovers and outdoor enthusiasts, providing access to miles of walking and biking trails, and offering a great way to explore the natural beauty of the area.
One of the key features of the Town Green park is the tree-filled bosque, which provides shade for park users and recreational opportunities such as permanent ping pong tables. The park also features a gateway sign that arches over the entrance off of Marietta Street, which serves as the main road and entry into the park. The gateway sign physically and metaphorically frames the entry experience, creating a welcoming and formal introduction to the park for both pedestrians and vehicles.
The Town Green park also includes tree-lined paths, lawns, and gardens, which are perfect for picnics and relaxation. The park will be a great place to spend a lazy afternoon, enjoy a concert, or simply take a leisurely stroll. The park will also be a great place to host community events, such as farmer's markets, art fairs, and festivals. With its beautiful design, wide range of amenities, and central location, the Town Green park is sure to become a beloved destination for the residents of Powder Springs and the surrounding area.