Say hello.
Say hello.
Say hello.
Connect with TSW
TSW Planning, Architecture, and Landscape Architecture prioritizes sustainability and livability in all their projects, making them the ideal partner for individuals and organizations seeking to create thriving and resilient communities. Connecting with TSW means having access to innovative and environmentally conscious design solutions that enhance the quality of life for all stakeholders.
TSW has office locations in Atlanta, Chattanooga, Lexington, and Tulsa.
Atlanta:
1447 Peachtree Street, NE
Suite 850
Atlanta, GA 30309
404.873.6730
Chattanooga:
134 N Market Street
Number 4267
Chattanooga, TN 37405
423.551.9614
Lexington:
110 West Vine Street
Suite 300
Lexington, KY 40507
859.317.5585
Tulsa:
110 S. Hartford Avenue
Suite 2501
Tulsa, OK 74120
918.236.5468
Are you a talented individual looking for a job…keep scrolling…
Currently Seeking:
Do you have a passion for design? Are you a team player? Are you ready to work in a fast-paced multi-disciplinary firm? Then we would love to hear from you!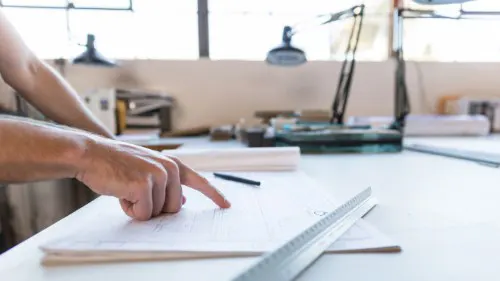 Join us in our mission to bring innovative design solutions to life. If you're looking for a dynamic and fulfilling career in the design industry, consider becoming a part of the TSW team today. We are always on the lookout for talented individuals. If you are interested, please click on the Join the Team button and introduce yourself. We look forward to hearing from you.
Development & Growth:
At TSW, employee development is a top priority. By maintaining a small office environment, we offer personalized training to help sharpen your skills as a planner, architect, or landscape architect. With the opportunity to work closely with experienced senior staff, you will receive valuable mentorship and guidance. We actively support our team members' career growth, whether it's through professional licensing, conference attendance, or industry connections. TSW is committed to investing in your professional advancement.
Internships:
Discover the benefits of a rewarding internship at TSW! Our internship program provides a valuable opportunity for students to gain hands-on experience in the field of planning, architecture, or landscape architecture, and for our firm to identify future talent. Our successful program has a track record of hiring interns who showcase their creativity, technical skills, and ability to work on real-world projects.
We're seeking motivated candidates who possess:
Strong graphic abilities in drawing, map making, graphic design, and document production
Professional background in planning, architecture, or landscape architecture, with a degree or ongoing studies in relevant fields
A passion for innovation and working in a dynamic environment
Excellent communication and writing skills
A willingness to engage with the public at community events and workshops
In addition to receiving a paid internship, academic credit may be available through your school. Apply now to start your journey with TSW and join our team of talented professionals.
Benefits:
At TSW, we believe in investing in our employees. That's why we offer a comprehensive benefits package that includes competitive salaries, comprehensive health care coverage, retirement savings options, and generous paid time off. We also understand the importance of professional development, so we provide paid licensure, conference reimbursement, and coverage for professional organization fees.
In addition to these benefits, we foster a positive and supportive work environment by hosting office-wide social events, individual studio gatherings, and collaborative projects across departments. These activities not only promote team building but also give our employees a chance to connect with their colleagues and enjoy some fun outside of work.
At TSW, we are committed to creating an inclusive workplace where our employees can grow, learn, and succeed. If you're looking for an exciting career opportunity and a supportive workplace, consider joining our team today!
TSW is committed to creating a diverse and welcoming workplacefor more information.