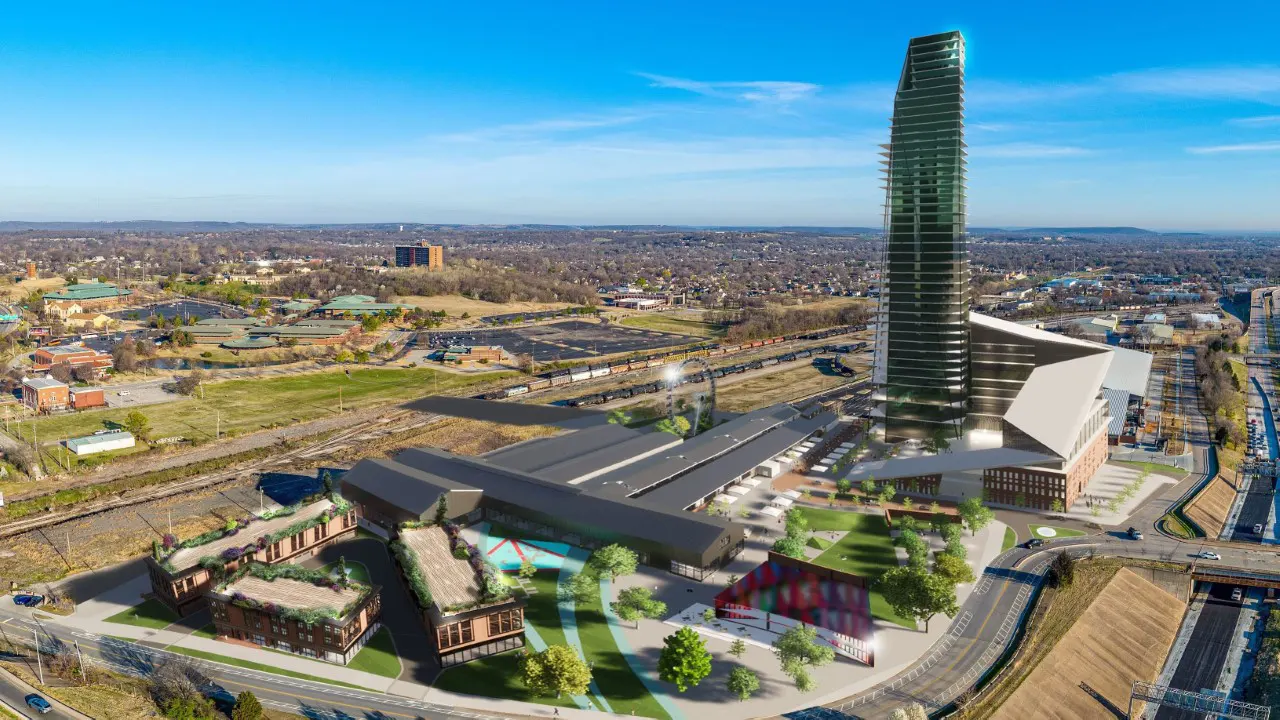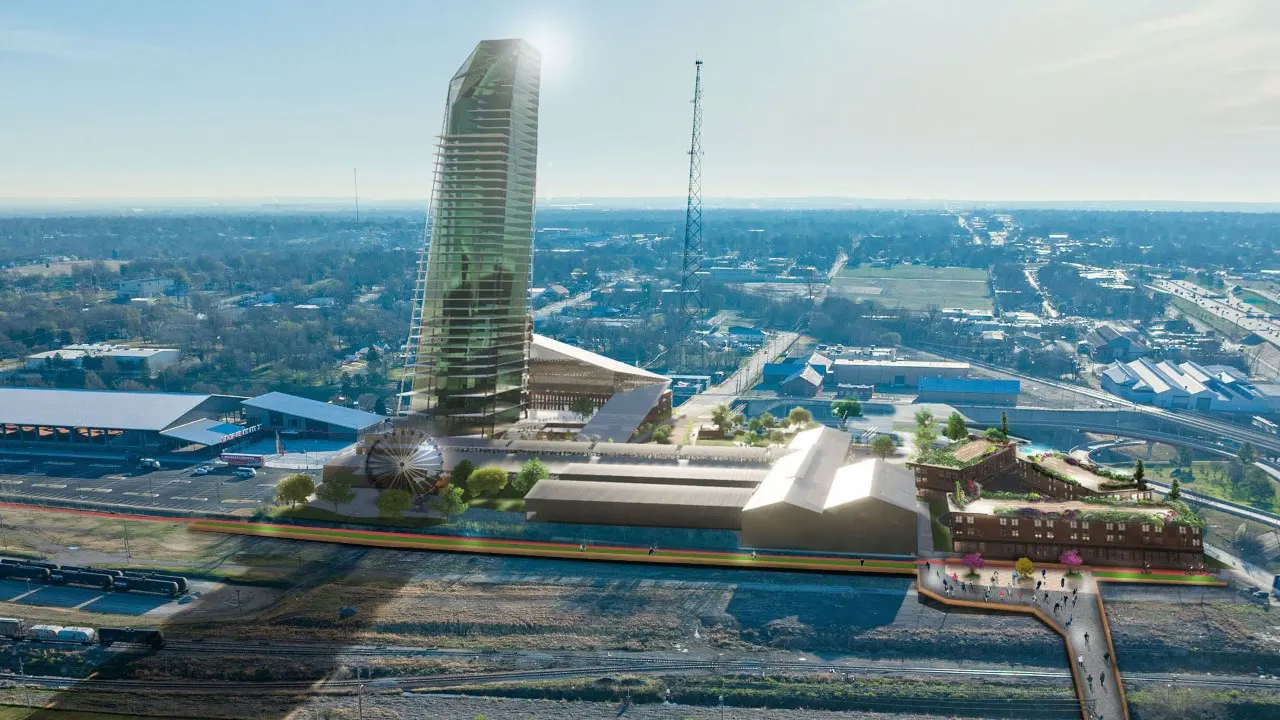 Client: Be Good Development
TSW is serving as project planner and Landscape Architect for redevelopment project in Tulsa's historic Greenwood District

Project will include parks, community gathering spaces, live/work spaces, and a 42 story mixed use structure.

Project centers around the restoration of the historic Oklahoma Iron Works Building, where much of the steel used to construct Tulsa's early skyscrapers was made
Description:
TSW's Tulsa, Oklahoma, office is serving as the Project Planner and Landscape Architect for a major redevelopment project at the Evans-Fintube site on the edge of Tulsa's historic Greenwood District. TSW is part of "Team Alchemy," which was selected for the project after a year-long, community-driven process. The team is led by Be Good Development Partners and JE Dunn/JE Dunn Capital Partners and includes local, state, and national architects, engineers, and preservation specialists, including TSW Tulsa.
The centerpiece of the 22-acre Evans-Fintube property is the historic Oklahoma Iron Works Building, which was a former steel manufacturing facility. The Iron Works Building played a critical role in the history of the city as it was used to produce steel used to construct many of Tulsa's early skyscrapers. The project aims to preserve and repurpose the Iron Works Building and the surrounding area to create a thriving mixed-use community.
The project is divided into two phases, the first phase will focus on the renovation of the Iron Works Building and the construction of work-play-stay units on the south end of the property. This phase will also include the majority of the site design, including parks and community gathering spaces. The second phase will consist of designing and building The Beacon, a 42-story, mixed-use structure. This phase will include rooftop dining, a hotel, performance theater, studio space, ground-level retail, and mixed-income, multifamily housing.
TSW's role in the project is to provide the project planning and landscape architecture services. This will include leading the design and development of the parks and community gathering spaces, as well as the overall site design. TSW will work in collaboration with other team members and consultants to ensure that the project meets the needs of the community, and is in compliance with the City of Tulsa's regulations.
The Evans-Fintube redevelopment project is a significant and transformative project that will revitalize the historic Greenwood District of Tulsa. TSW's expertise and experience in project planning and landscape architecture, combined with the experience of the other team members, will ensure that the project is executed successfully and that the community will benefit from a new mixed-use development that is inclusive and sustainable.