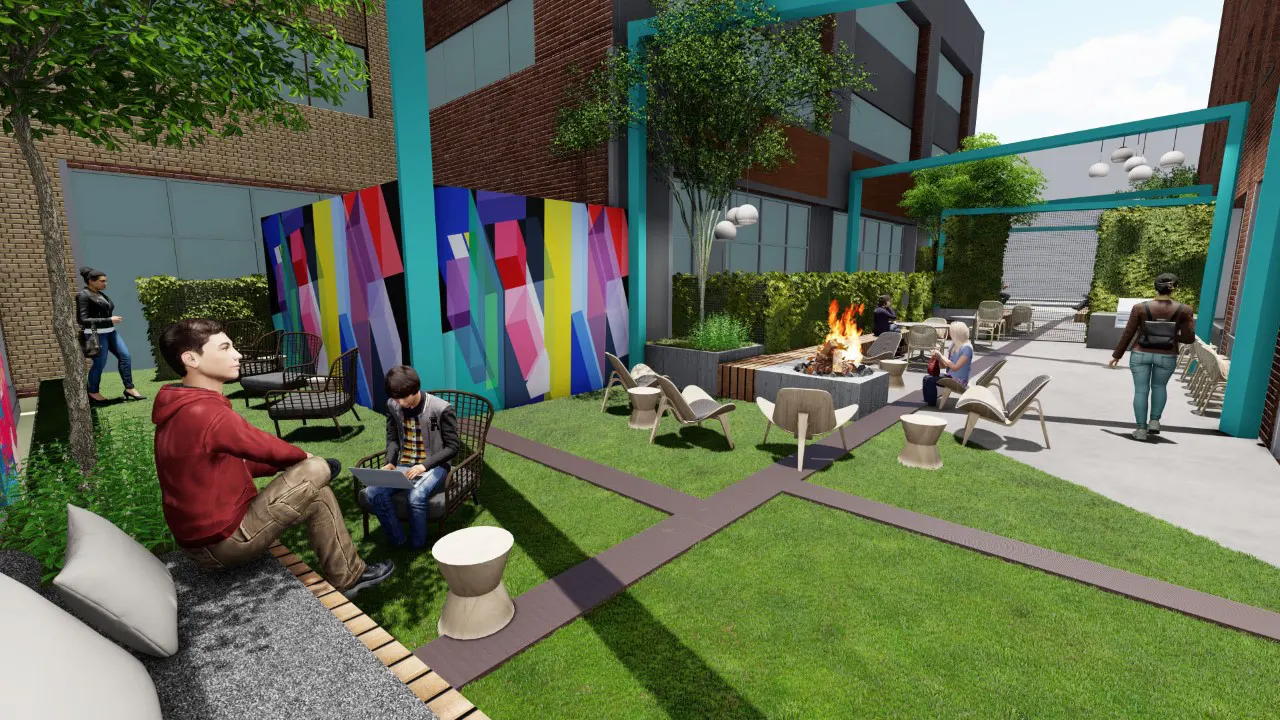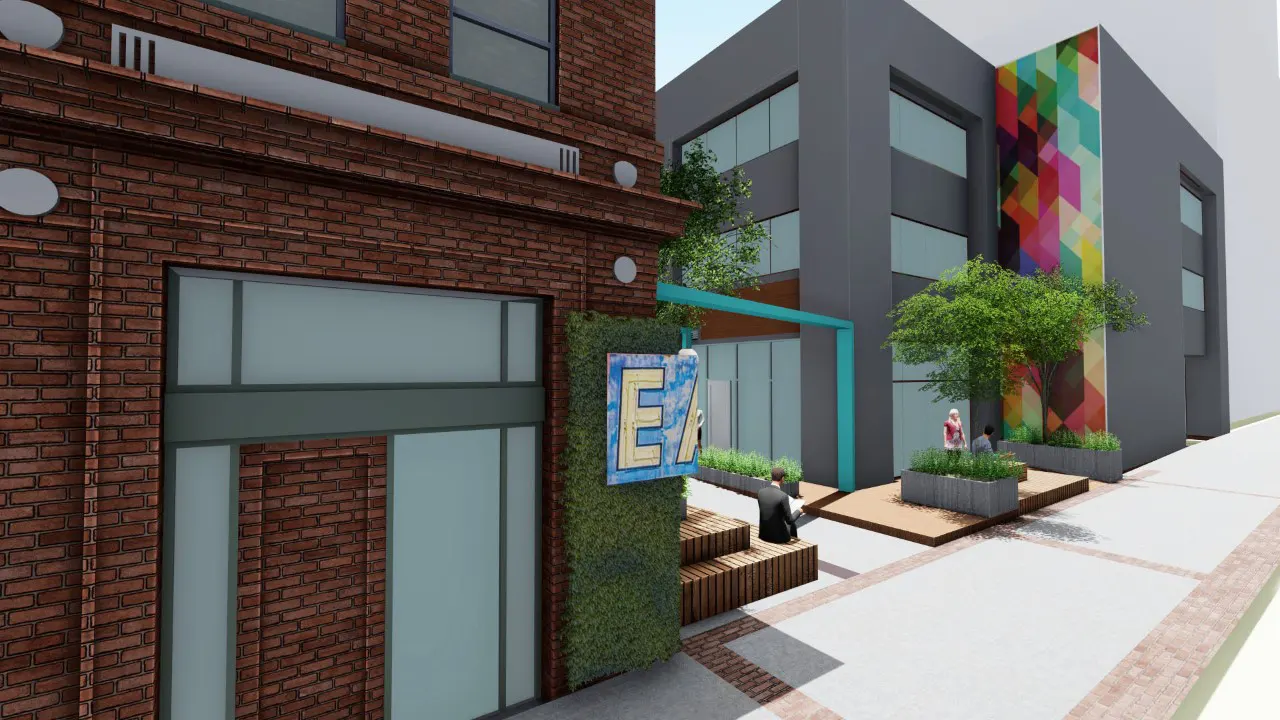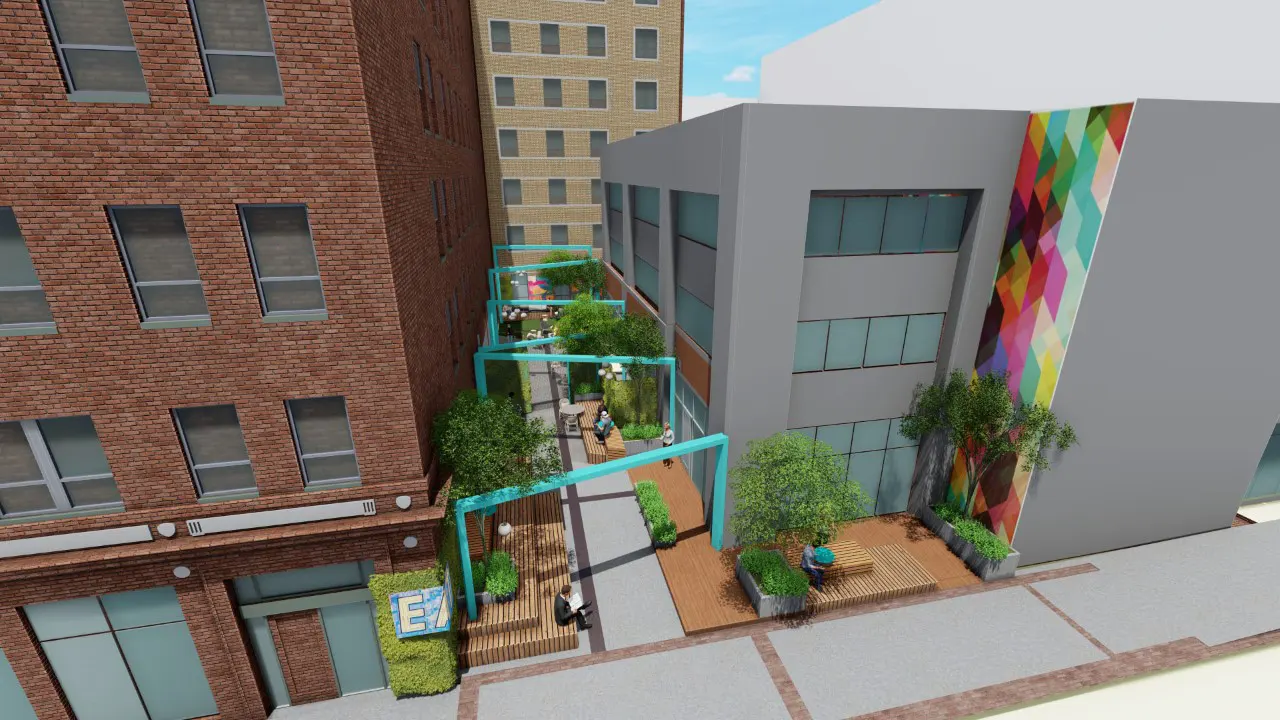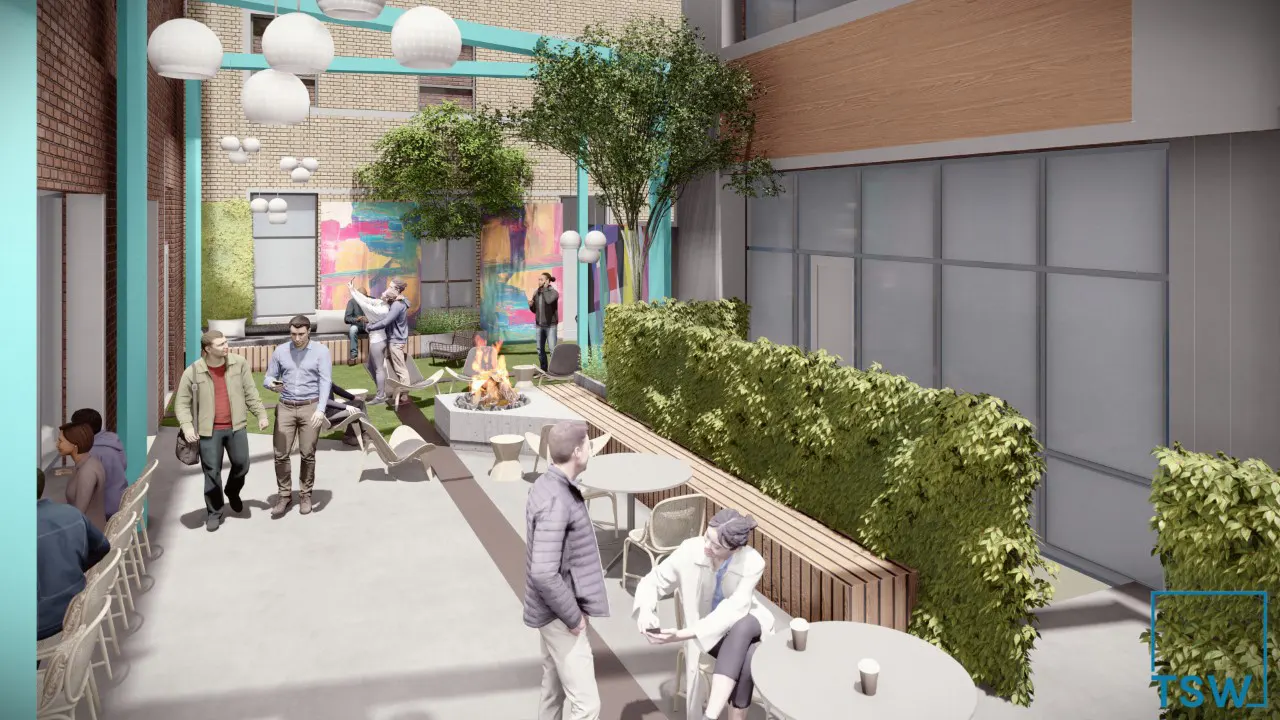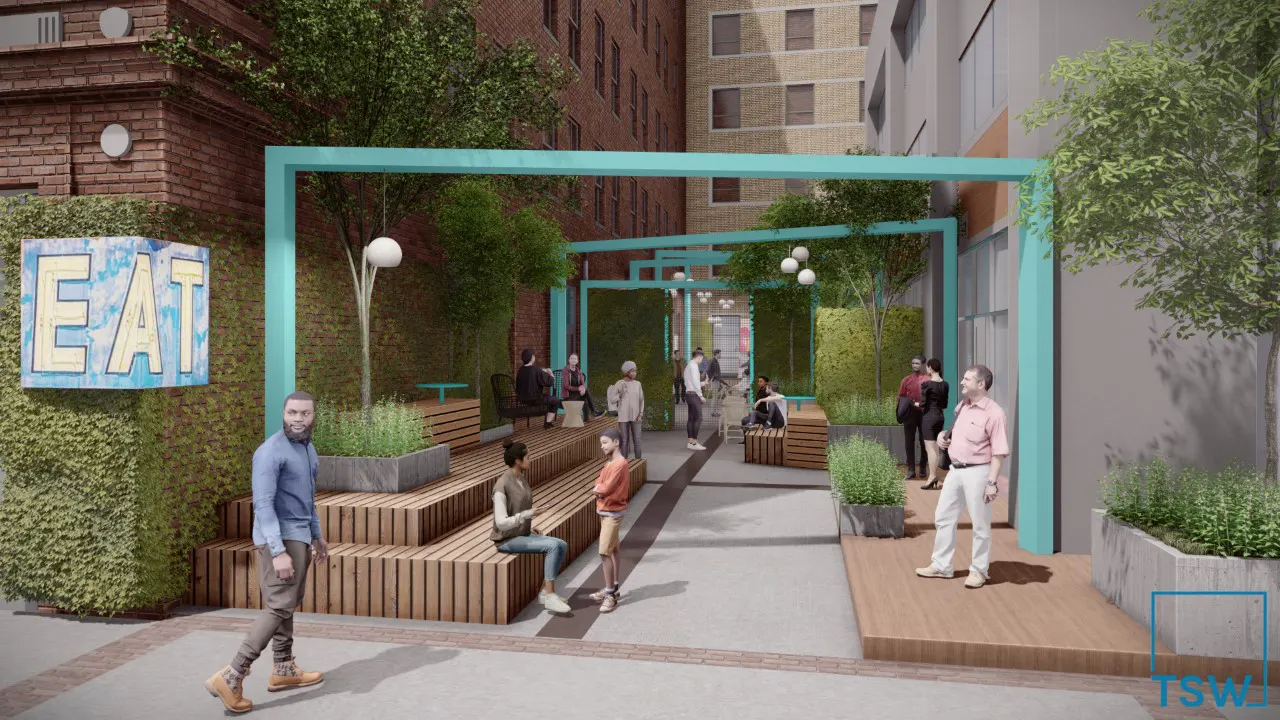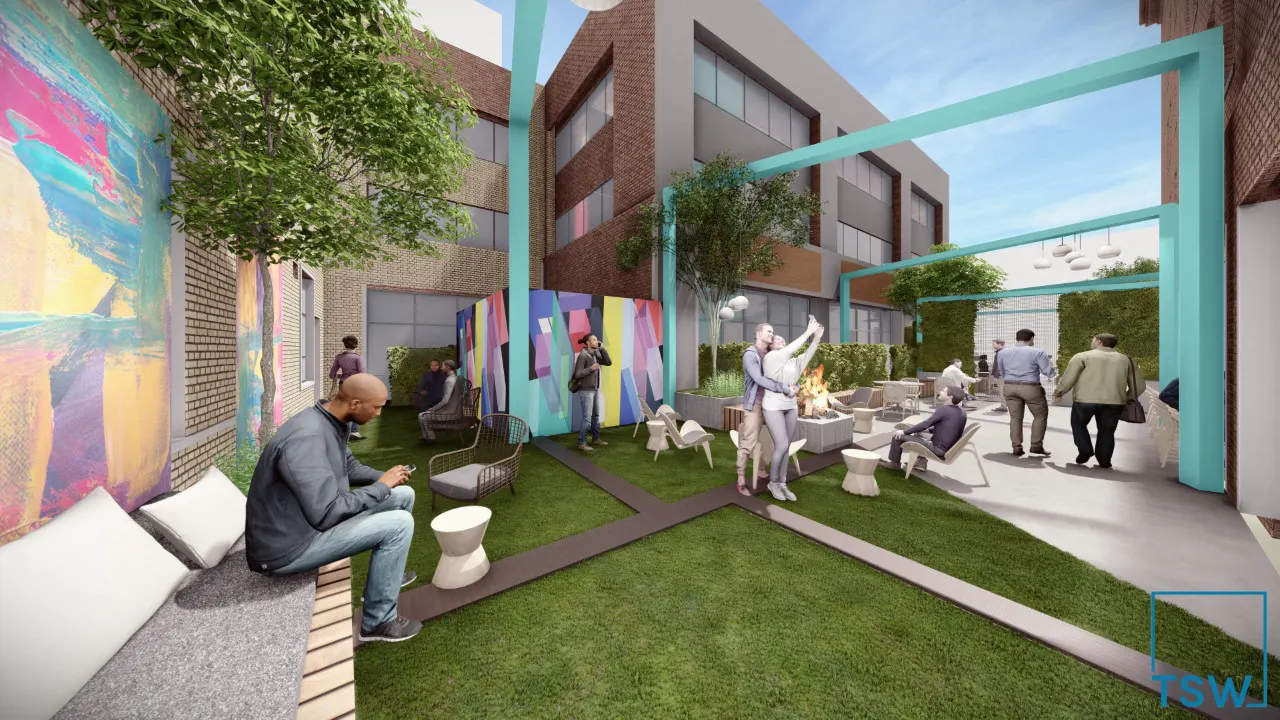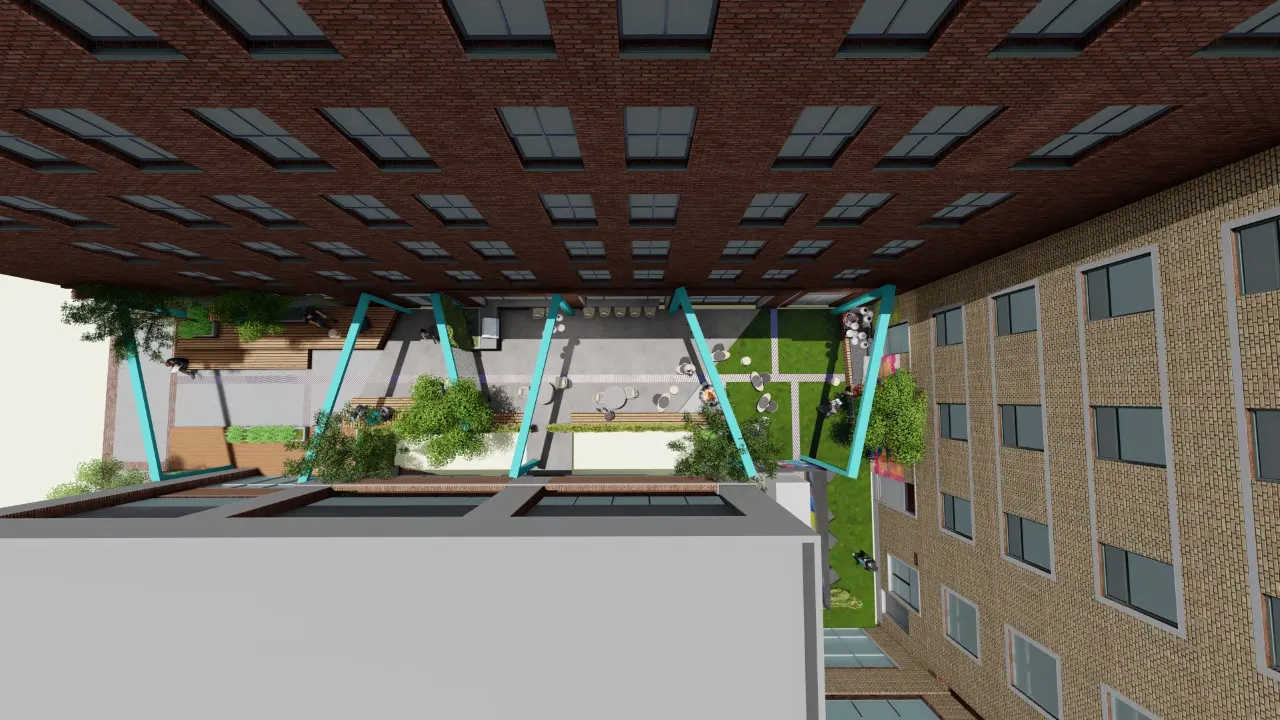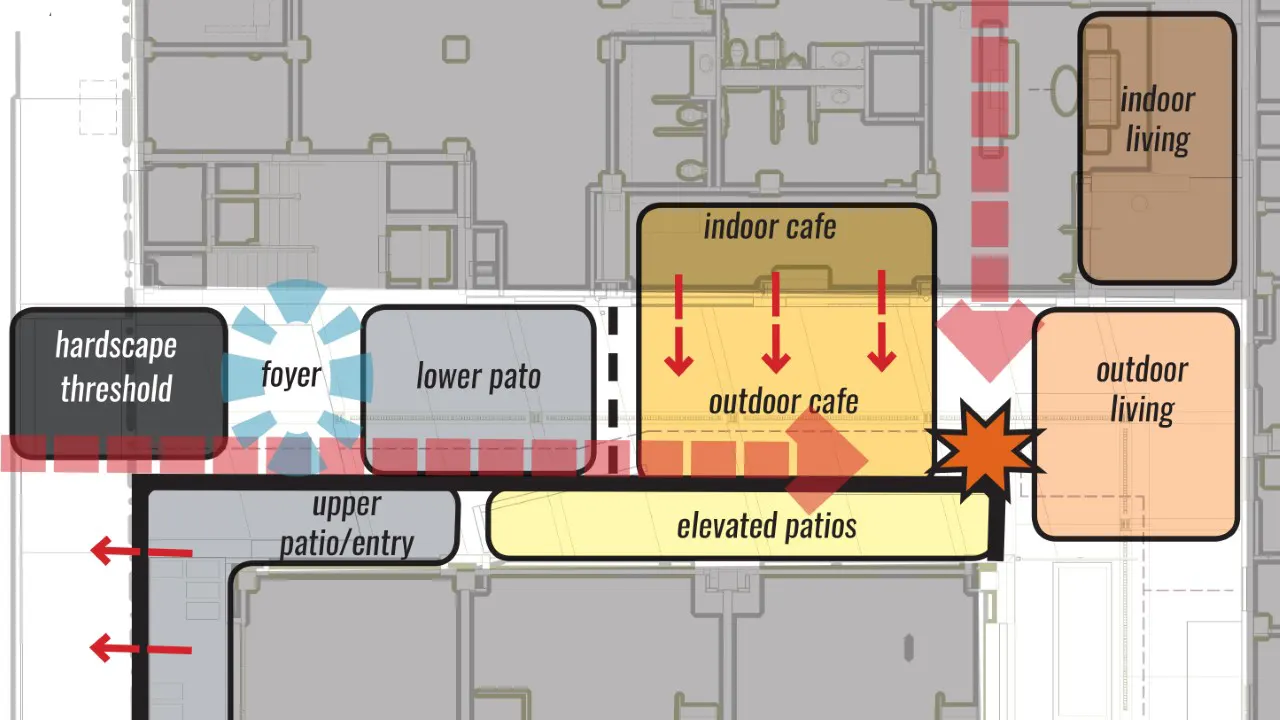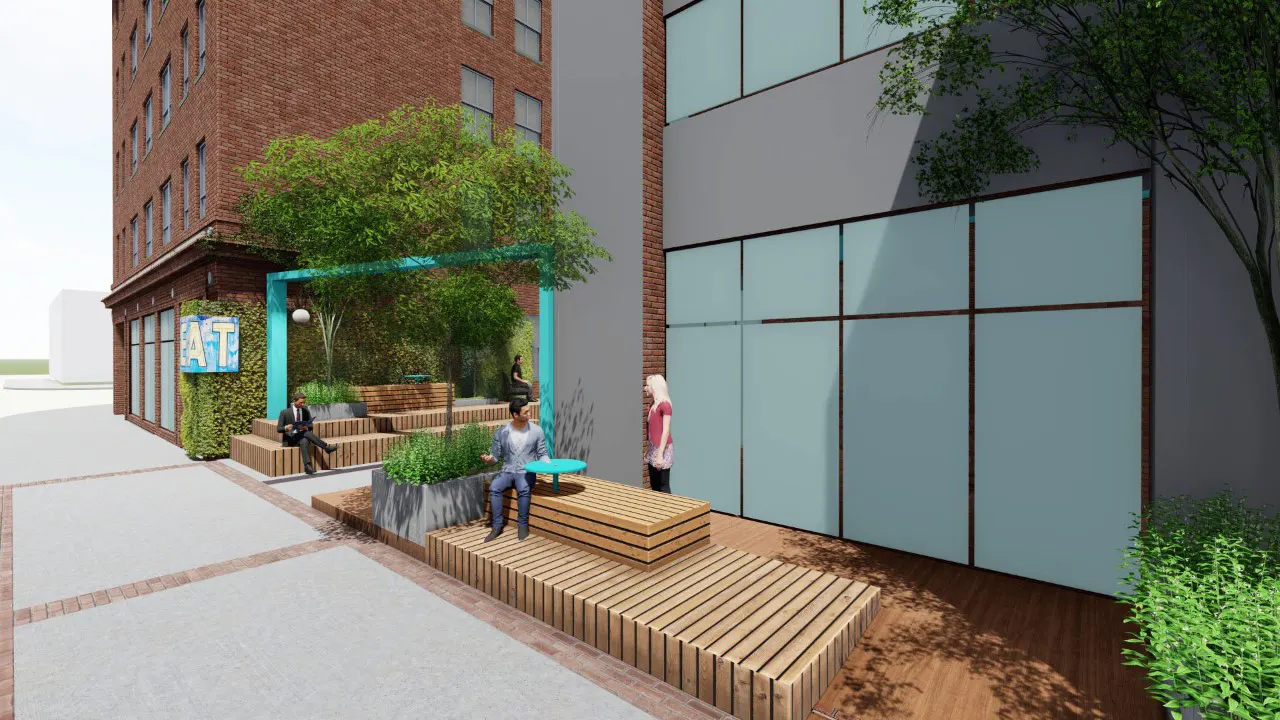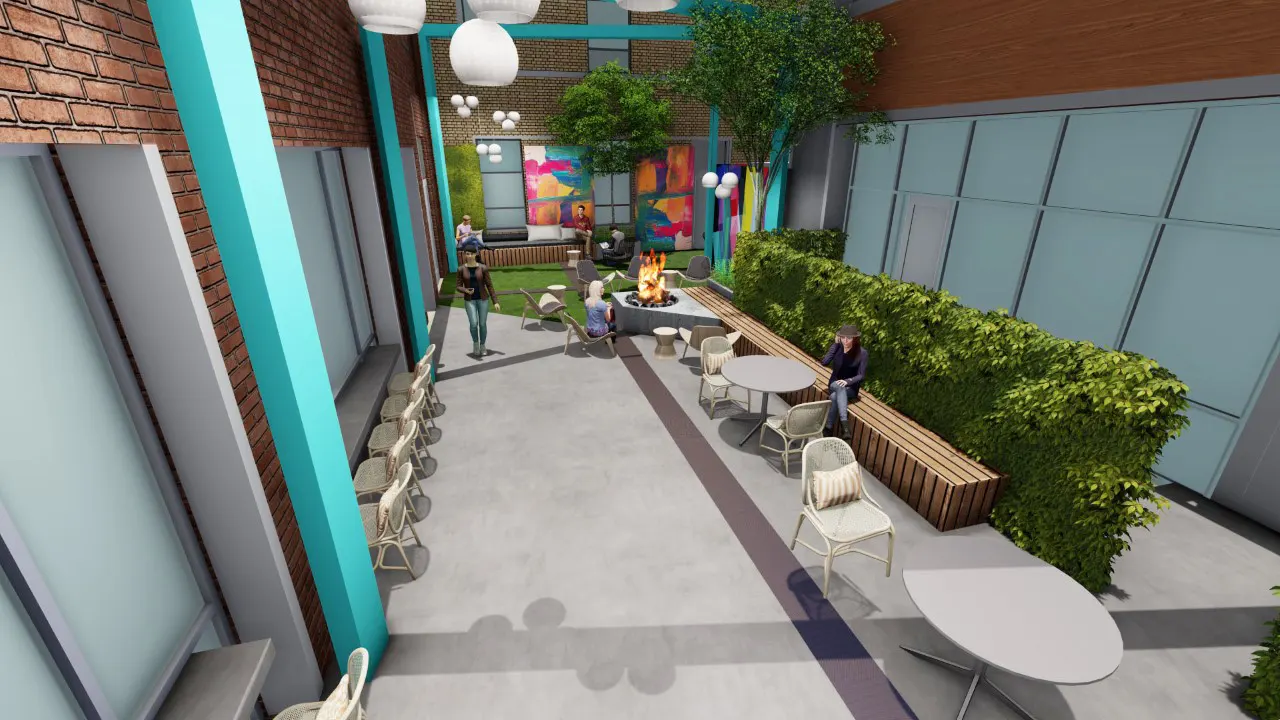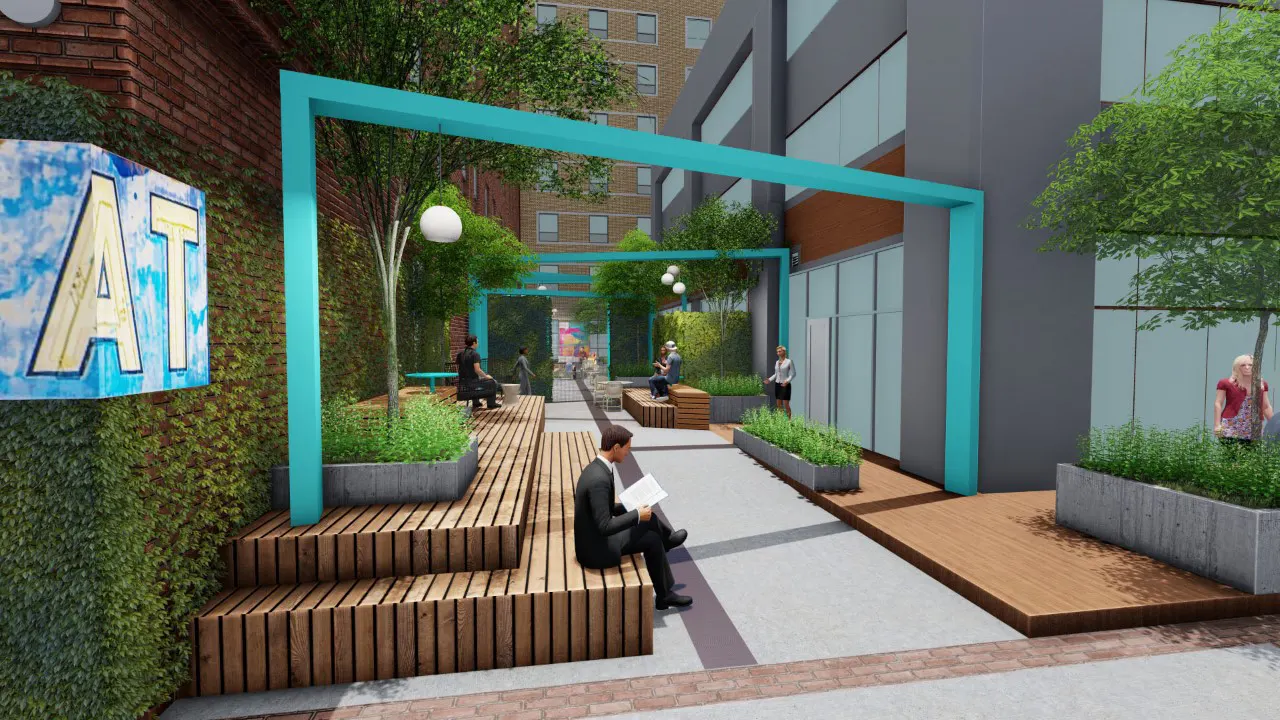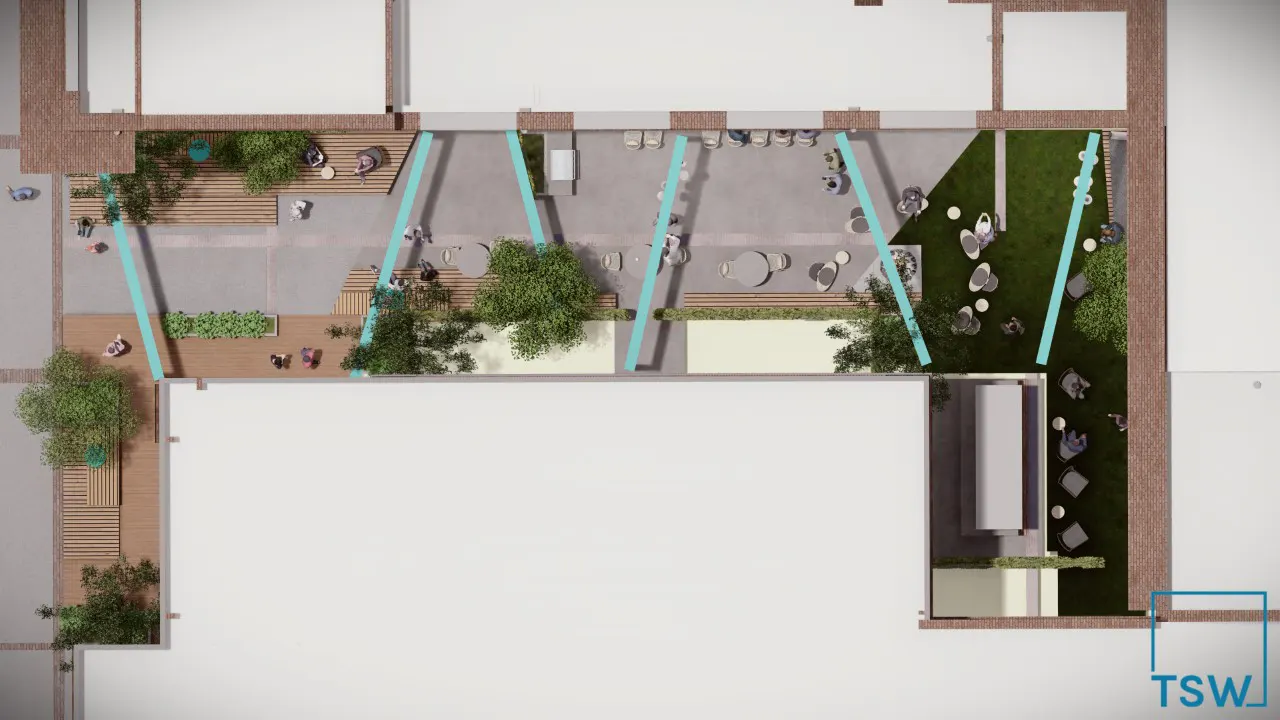 Client: Lady Street Redevelopment Company
Location: Columbia, South Carolina
Status: Completed in 2019
Design for exterior courtyard space to address scale of surrounding buildings and stormwater concerns

Developed schematic design and visioning graphics to communicate the overall character of the space
Description:
TSW was retained by Lady Street Redevelopment Company to provide design services for an exterior courtyard space located at 1310 Lady Street in Columbia, South Carolina. The overall goal of the project was to create outdoor, usable space that scales down the architecture into a more people-friendly space, and to address the grade change and trench drain between buildings.
The project began with a discovery phase to better understand existing conditions, research and document case studies of similar projects, and finalize programming for the site. During this phase, TSW's team gathered information on the existing environment, evaluated the site's strengths and weaknesses, and researched best practices and design trends for similar projects.
With the information gathered during the discovery phase, TSW's team developed three unique park concepts for Lady Street that were presented to the client and architect to determine the direction for schematic design. The goal of the schematic design was to test fit the design program to the site, flesh out the character, integrate stormwater elements, and propagate connections with architecture and other elements of the development.
The final Lady Street design included several key features to enhance the space and improve the overall user experience. These features included a clear delineation of space between the public sidewalk and courtyard space, landscape planters to address drainage issues, shade options for midday sun, a shared public patio space for two adjacent restaurants, and a private exterior tenant courtyard space.
The final design is a functional and aesthetic improvement that speaks to the surrounding context of the site, integrate with architecture and other elements of the development. The project was a success in addressing the grade change and trench drain between buildings and providing a more people-friendly space for the community to enjoy. TSW's approach is to integrate beauty and sustainability, the final design will be a functional space that provides an attractive and environmentally friendly outdoor space that benefits the community as a whole.