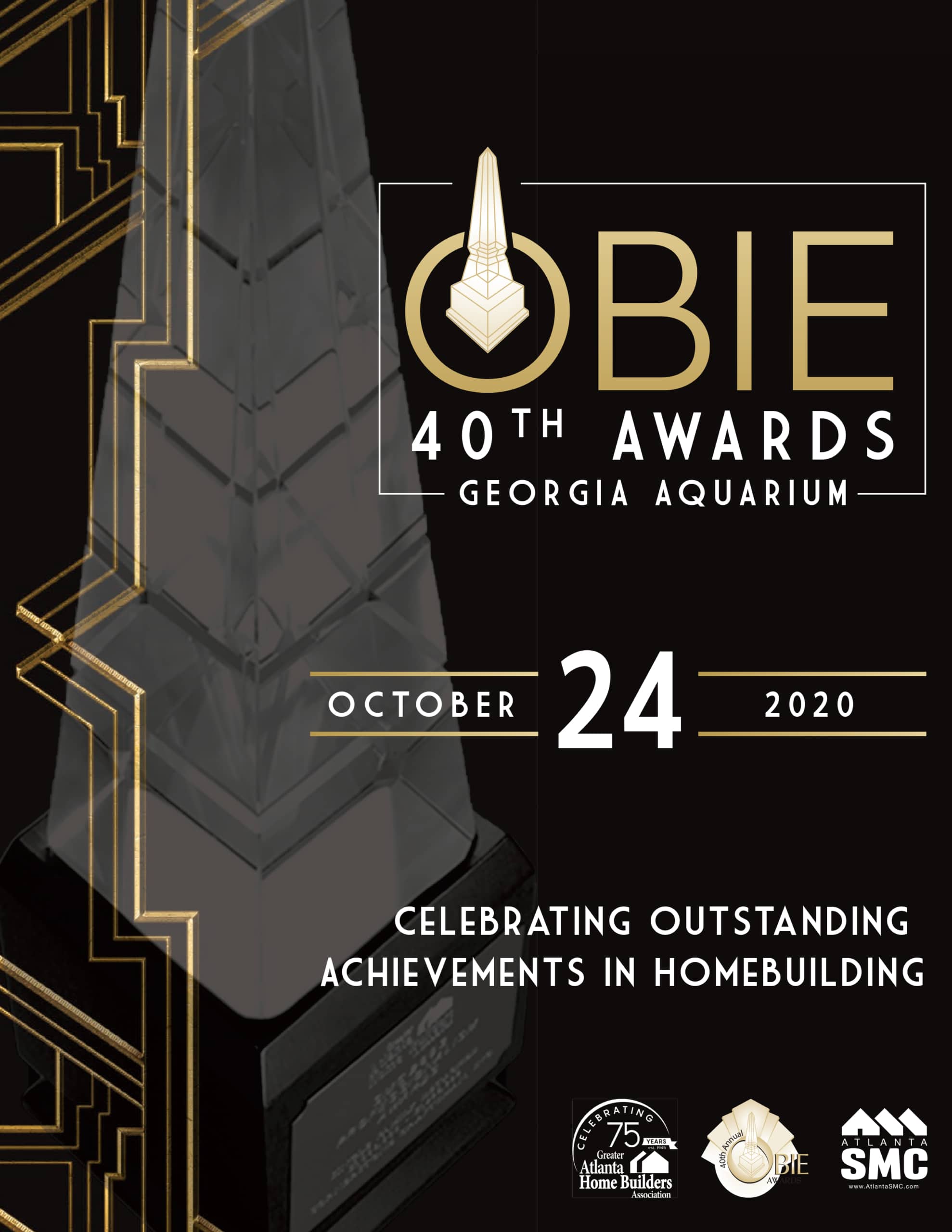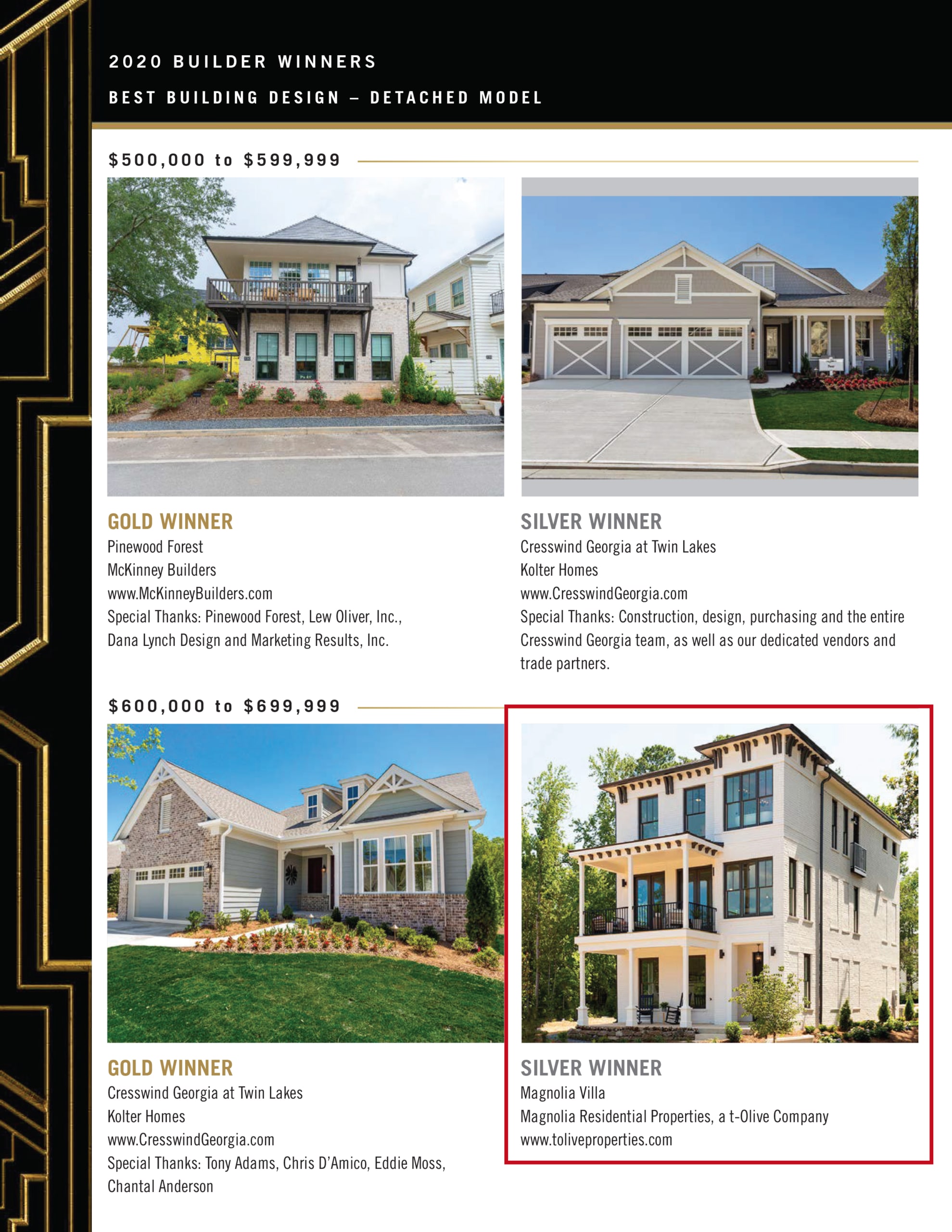 The OBIE Awards, now in their 40th year, celebrate outstanding achievements in home building in the Atlanta region. Presented each year by the Greater Atlanta Home Builders Association's (GAHBA) Sales and Marketing Council, the OBIE Awards began in 1980 to recognize outstanding achievement in the home building industry. Since then, the program has grown to include more than 100 building, remodeling, marketing, and personal achievement categories. Named after the obelisk shape of the award, the OBIE Awards are considered a premier award in the Atlanta home building industry.
This year, Villa Magnolia, a Parkland Communities / t-Olive Company development in Alpharetta, was recognized as a Silver Winner for Best Building Design – Detached Model. Villa Magnolia is an intimate community nestled in the heart of the quaint downtown main street of Alpharetta. Twenty-six residences offer classic, Italianate architectural elements coupled with exceptional interior features such as chef-style kitchens accented by European-styled appliances, top-of-the-line finishes, sleek cabinetry, and open concept floorplans – ideal for any gathering. Each residence's front door and main outdoor living space face the landscaped green and is connected by brick serpentine pathways that curve throughout, connecting to the interior amenities of this historically-influenced community.
Congratulations to our Architecture Studio for providing exceptional design services!
Click here to see some of the work by the TSW Architecture Studio.