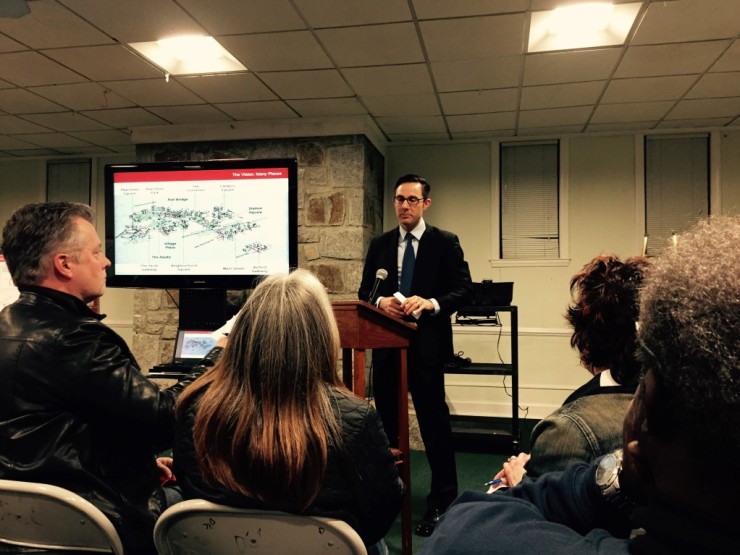 On January 27, TSW's Caleb Racicot facilitated a City of Doraville Town Hall Meeting to discuss the future of the GM Assembly site. The meeting was an opportunity for residents, business owners, and other stakeholders to hear from the development team of Integral/Macauley+Schmit about redevelopment plans and ask questions about proposed uses, design, transit, and timeline. The proposed project will be a multi-billion dollar development that will include several towers, plazas, parks, transit and more and should provide a welcomed renaissance for the Doraville area.
Racicot was invited by Mayor Pittman to facilitate the meeting because of his previous work in the City of Doraville, including preparing the City's Livable Centers Initiative Study in 2010 and the newly-adopted Livable Community Code in 2014. The proposed GM Assembly redevelopment was a key recommendation of the LCI plan, and the LCC was written to remove barriers to its redevelopment.
The Town Hall Meeting was the first of several opportunities to hear from the community and future meetings will be announced on the City's website.