Midtown Atlanta PARK(ing) Day
Midtown Alliance recently collaborated with TSW and other local organizations to participate in PARK(ing) Day, an annual grassroots campaign that transforms metered parking spaces into temporary mini-parks. TSW's contribution to the event was a pop-up park designed to be a tailgating destination. The park featured seating, a game of cornhole, and complimentary water bottles and koozies with TSW branding.
The event was a success, and many people came out to participate, enjoying the temporary green spaces and pop-up parks created by local organizations. PARK(ing) Day is a global event that aims to raise awareness of the need for green space and the importance of creating walkable, livable communities. It is an opportunity for people to reimagine the potential of urban spaces and explore new ways to create a more sustainable and vibrant city.
Overall, Midtown Alliance's partnership with TSW and other organizations for PARK(ing) Day was a positive contribution to the campaign's efforts to promote sustainable urban design and community engagement. By converting parking spaces into temporary green spaces, the event highlighted the importance of public space and the potential for creativity and innovation in urban design.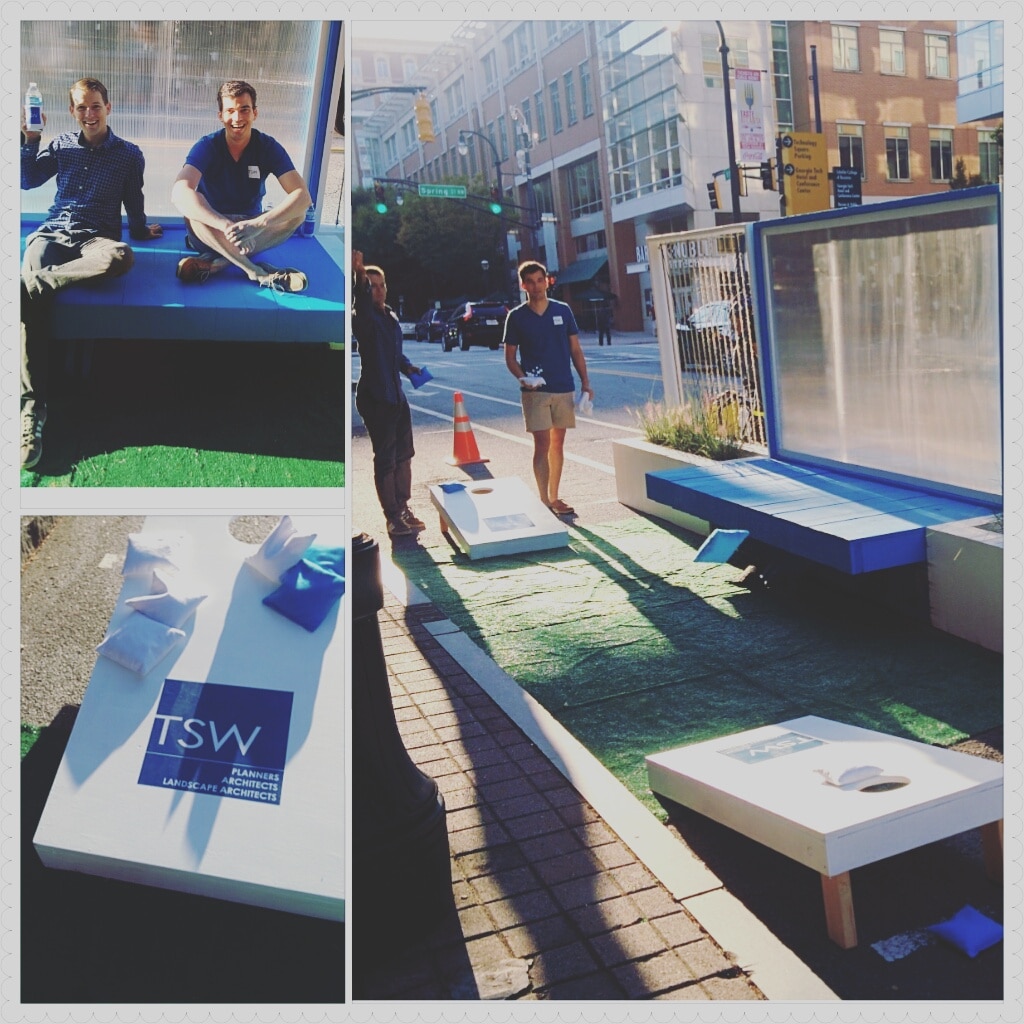 Midtown Atlanta PARK(ing) Day
for more TSW Parking Day news click here