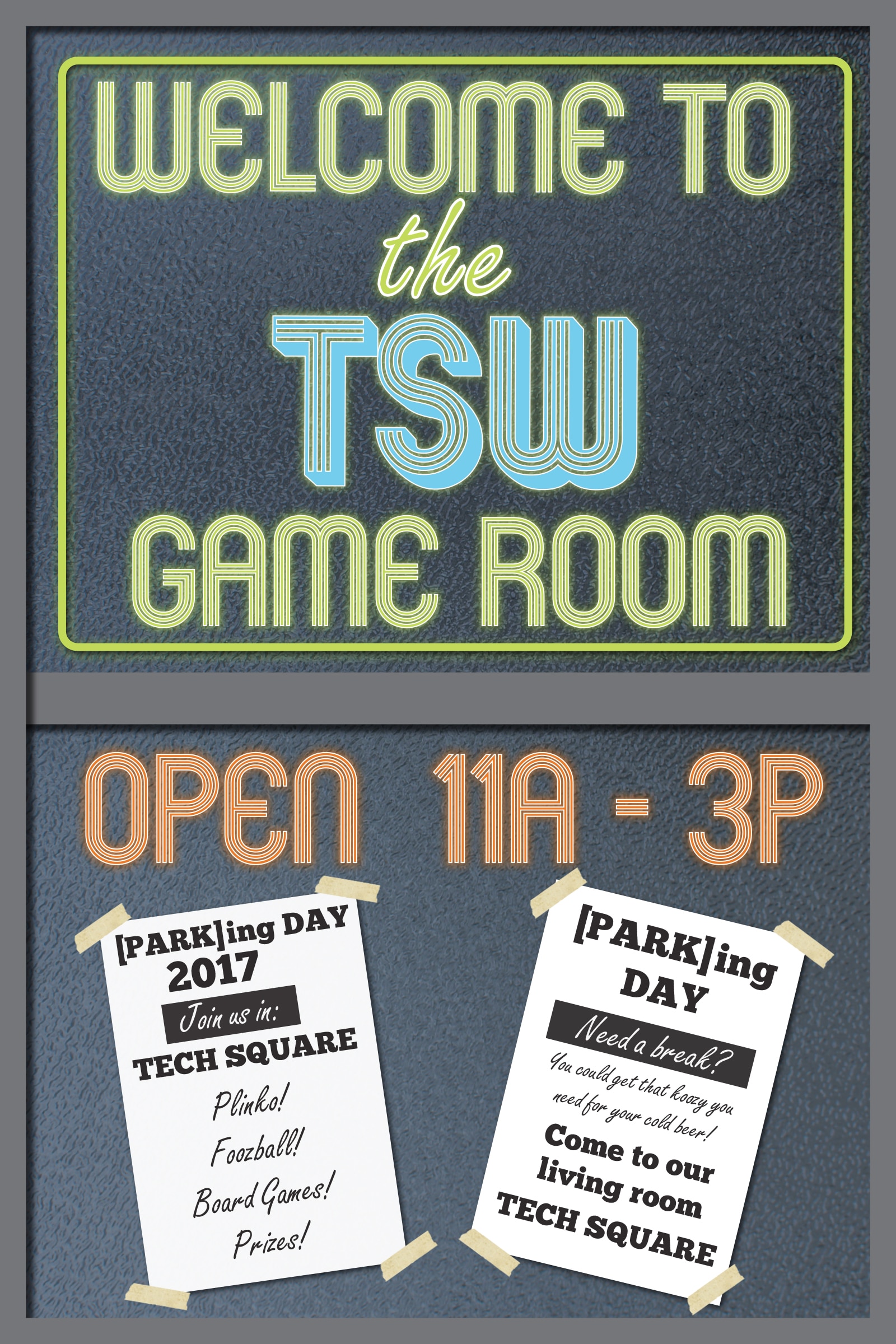 Another PARK(ing) Day is in the history books! Last Friday, TSW transformed a 160 SF empty on-street parking space into an outdoor game room as part of PARK(ing) Day, a global urban planning and transportation event. TSW's "parklet" was at Tech Square and hosted board games, cards, foozball, and plinko. Thanks to everyone who stopped by to have some game room fun!
About PARK(ing) Day…PARK(ing) Day is an annual open-source global event where citizens, artists, and activists collaborate to temporarily transform metered parking spaces into "PARK(ing)" spaces: temporary public places. The project began in 2005 when Rebar, a San Francisco art, and design studio, converted a single metered parking space into a temporary public park in downtown San Francisco. Since 2005, PARK(ing) Day has evolved into a global movement, with organizations and individuals (operating independently of Rebar but following an established set of guidelines) creating new forms of temporary public space in urban contexts around the world.
The mission of PARK(ing) Day is to call attention to the need for more urban open space, to generate critical debate around how public space is created and allocated, and to improve the quality of urban human habitat … at least until the meter runs out!
For more information on PARK(ing) Day and reclaiming your city click here.