Poncey-Highland Historic District in the News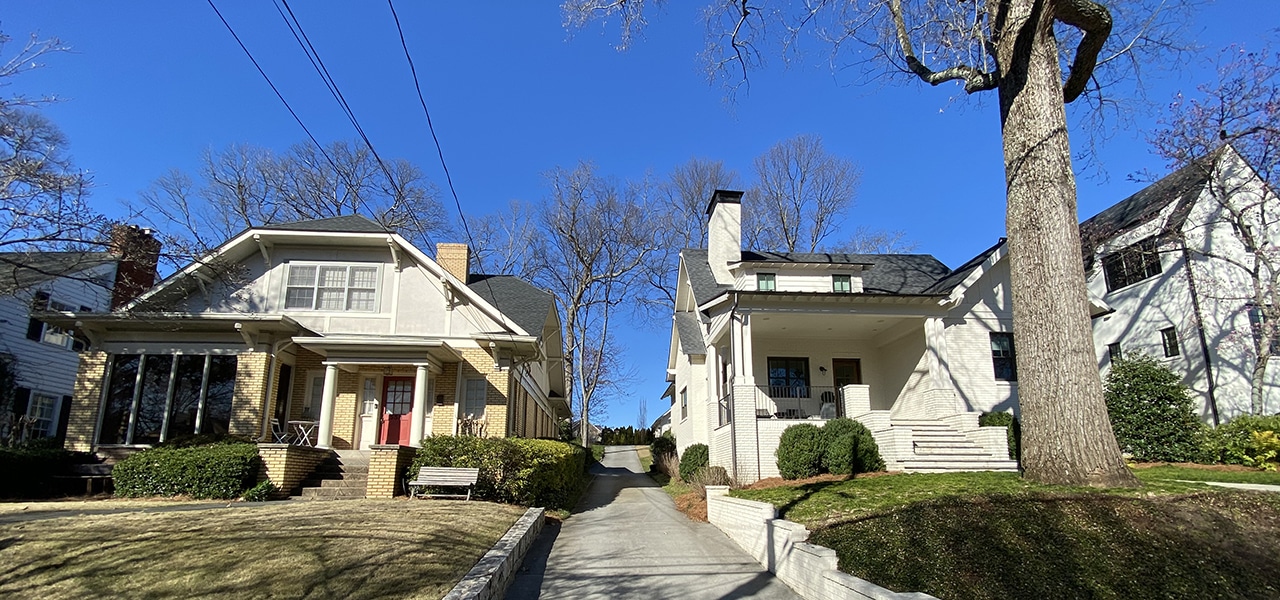 For the past year, Poncey-Highland neighborhood stakeholders have worked together to use the City of Atlanta's Historic Preservation Ordinance as a tool to create a new and creative Historic District designation for the established neighborhood. Residents and commercial building owners wrestled to incorporate the seemingly conflicting goals of preserving the area's unique historic character and buildings while allowing property owners the flexibility to improve their homes and businesses and even construct new buildings. The new Historic District was approved by the neighborhood, NPU-N, and finally by the City of Atlanta in mid-September 2020.
TSW's Caleb Racicot drafted Poncey-Highland's original Master Plan in 2009 and was subsequently re-hired by the neighborhood to guide the process and draft the new zoning. "I truly believe this new type of Historic District will serve as a model for other neighborhoods across the country," said Racicot. "Many Historic Districts are created to 'freeze' a neighborhood at a specific moment in time. The Poncey-Highland neighborhood took a much more creative approach that preserves the neighborhood's unique features while allowing it to evolve appropriately to meet the needs and desires of future residents and businesses."
To read the full article, "Neighborhood Blueprint: New Poncey-Highland Historic District preserves character, offers flexibility" on Atlanta Intown Paper's website, click here.