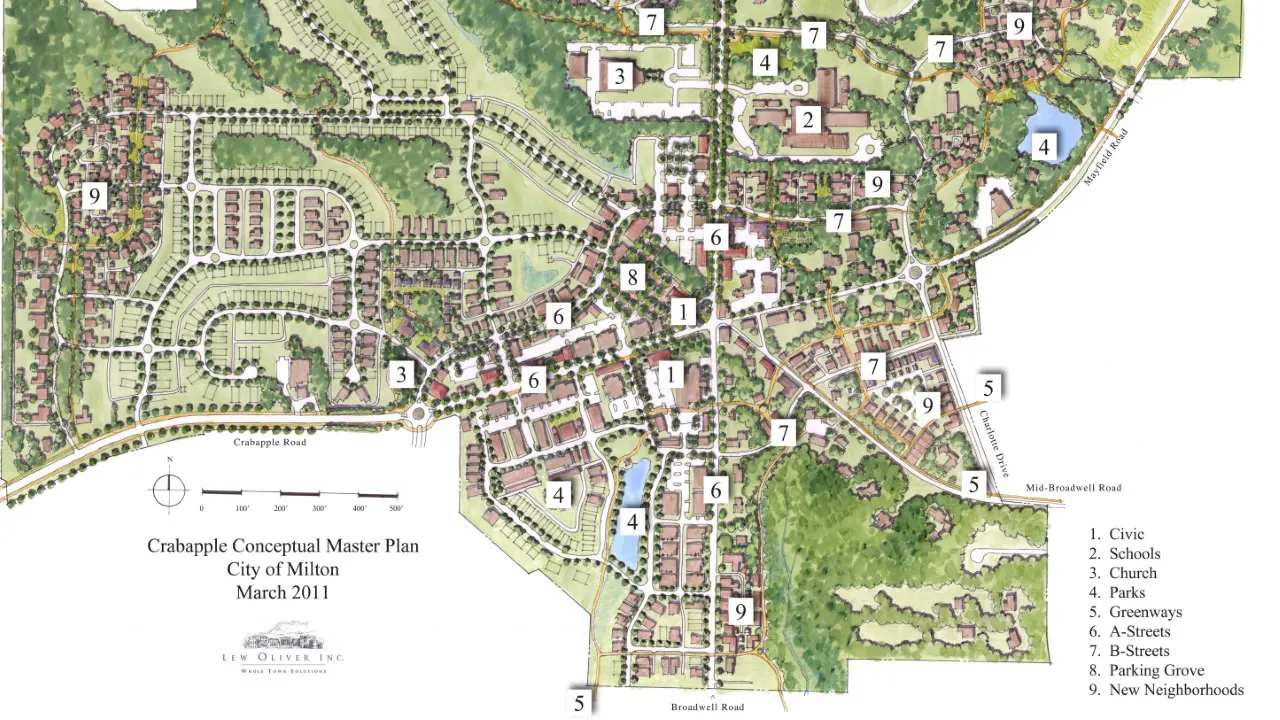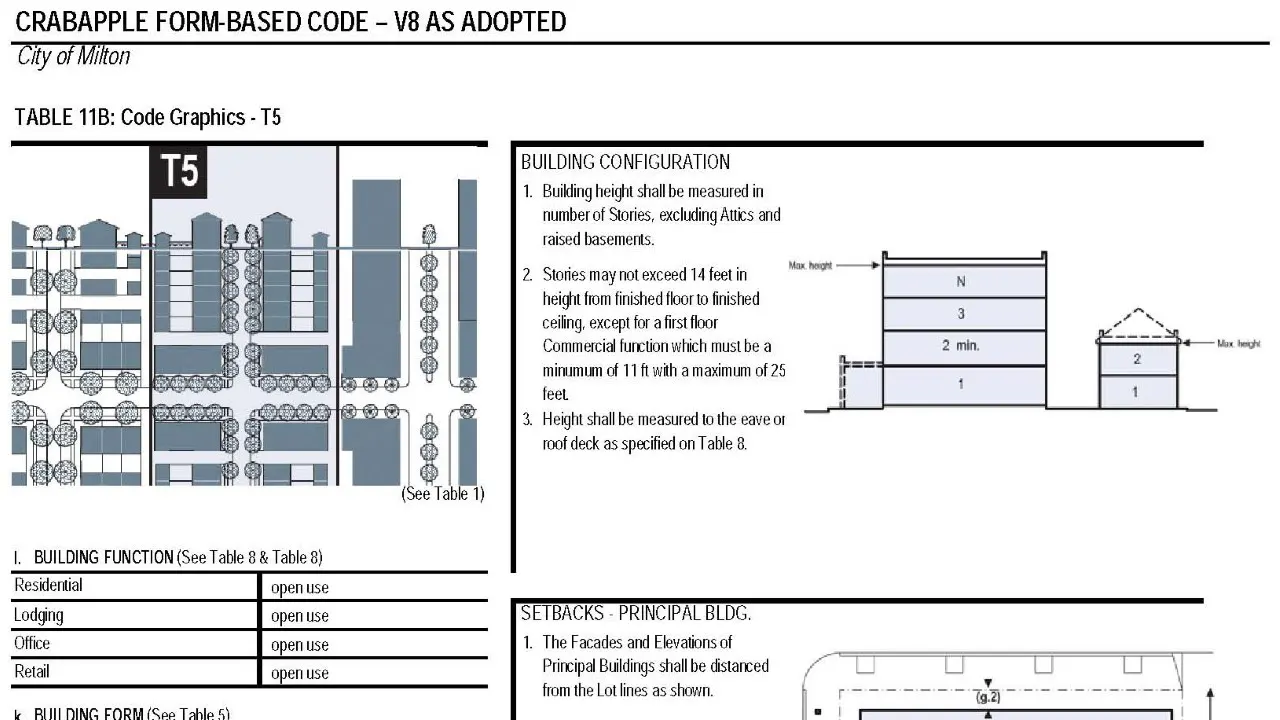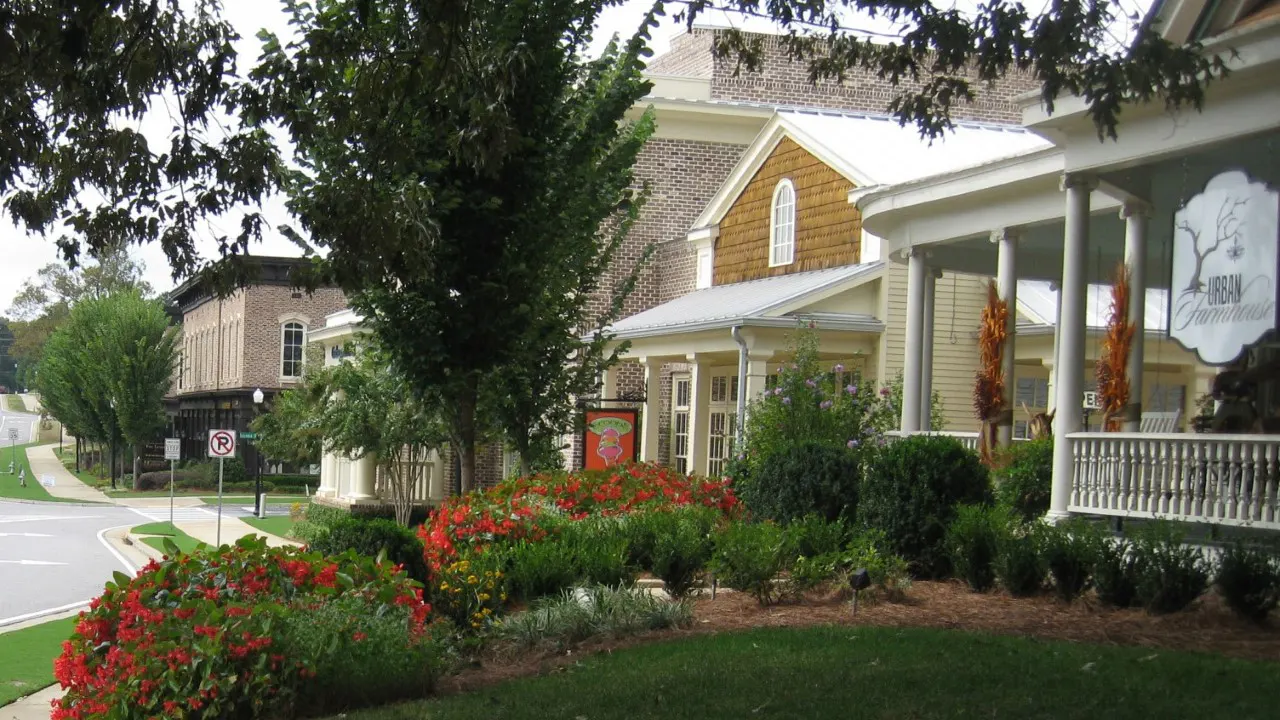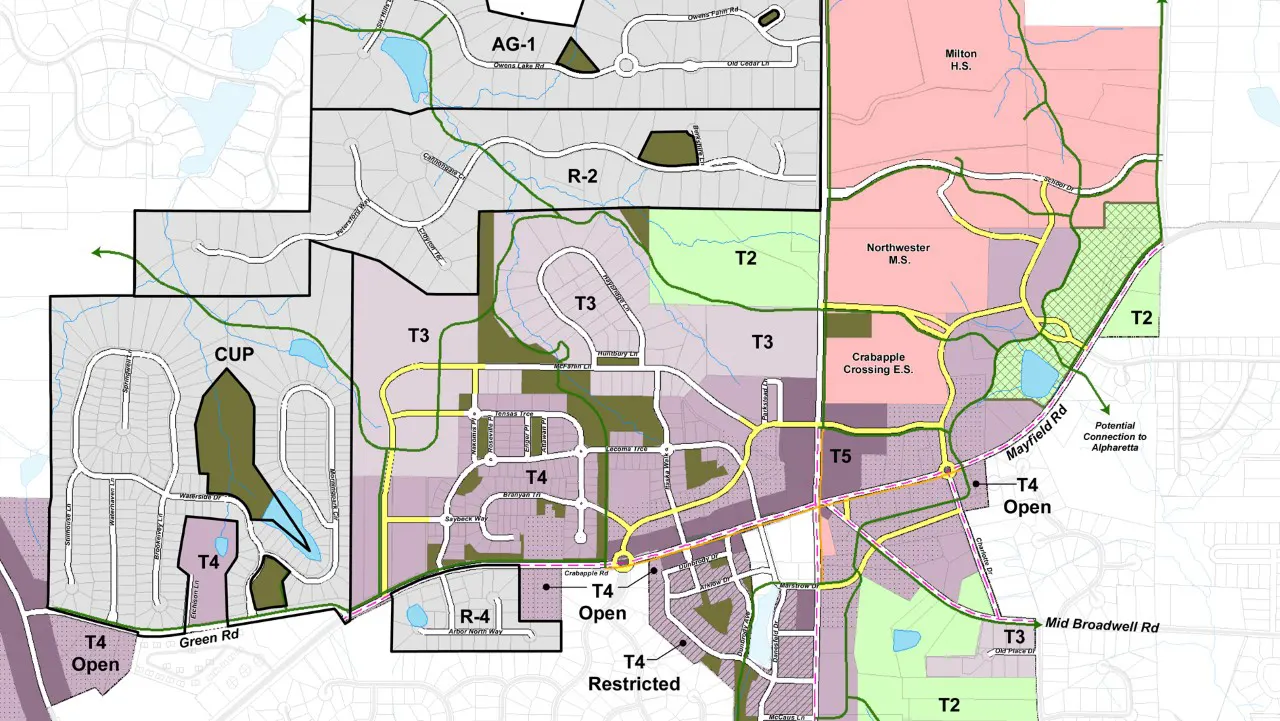 Crabapple Form-Based Code
Location: Milton, Georgia
Status: Completed in 2013
Locally-calibrated SmartCode that facilitates Crabapple's community vision

Addresses both infill and new community conditions

Uses transfer of development rights to preserve farmland

2012 Georgia Planning Association – Outstanding Plan Implementation for Crabapple Form Based Code and TDR Ordinance
Description:
Historic Crabapple is a small community located 25 miles north of Atlanta in the city of Milton. In recent decades, the area faced development pressure that threatened to change its character and sense-of-place. In response, several initiatives were undertaken in the 1990s to guide growth. Because Crabapple was part of unincorporated Fulton County at the time, these included County-initiated area plans and a zoning overlay aimed at protecting the local character. Both efforts successfully shaped growth for nearly two decades, but were seen as cumbersome and inflexible, which led to an uncertain and extensive approval process for any development projects.
Following the incorporation of Milton in late 2006, attention again focused on the future of Crabapple, which many viewed as the downtown for the new city. A charrette was undertaken to create a new vision for the area and lay a foundation for achieving it. A key outcome of the charrette was the need for a new type of zoning in the area that would codify the public's vision, streamline the development process, and provide greater development flexibility, The Crabapple Form-Based Code.
For nearly a year, TSW worked with Crabapple residents, businesses, property owners, and City boards to explore and prepare a locally-calibrated SmartCode that would codify the Crabapple vision. Because Crabapple was only partially developed, this included extensive modifications to the SmartCode to address both infill and new community conditions. The effort also included one of Georgia's first uses of transfer of development rights to preserve farmland. In addition, it incorporated a regulating plan, customized Transect zones, architectural standards, a design review board, and coordination with a concurrent historic preservation effort.
The new SmartCode, called the Crabapple Form-Based Code, was designed to be flexible and adaptable to the specific needs of the community. It aimed to create a balance between preserving the community's character and sense-of-place, while also promoting growth and development. The SmartCode is expected to be implemented in phases over the next few years and will be continuously reviewed and updated to ensure that it meets the evolving needs of the community.