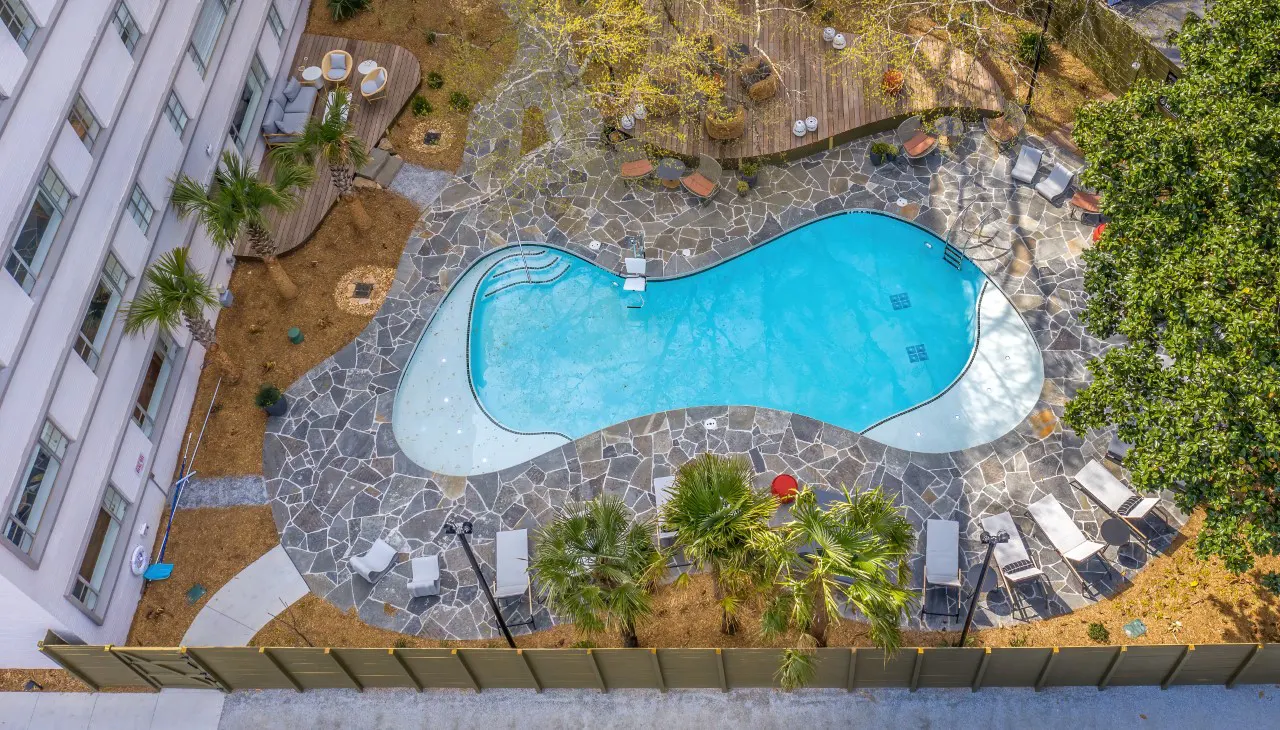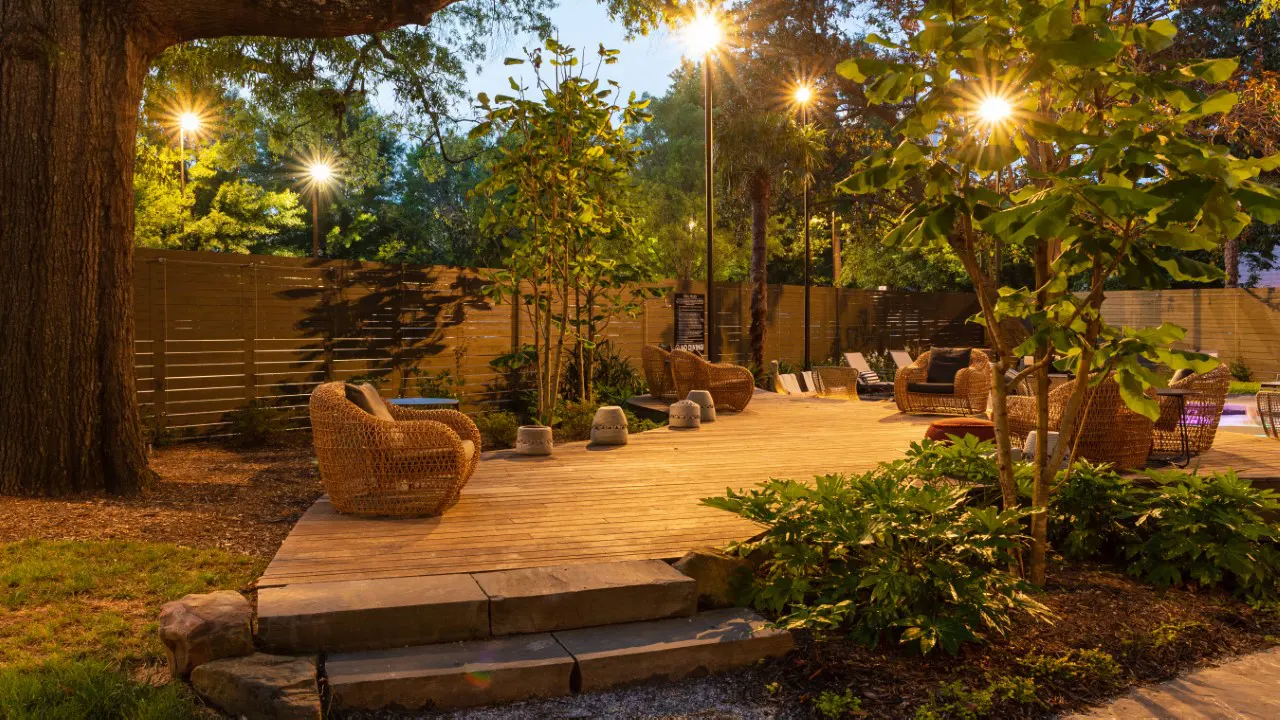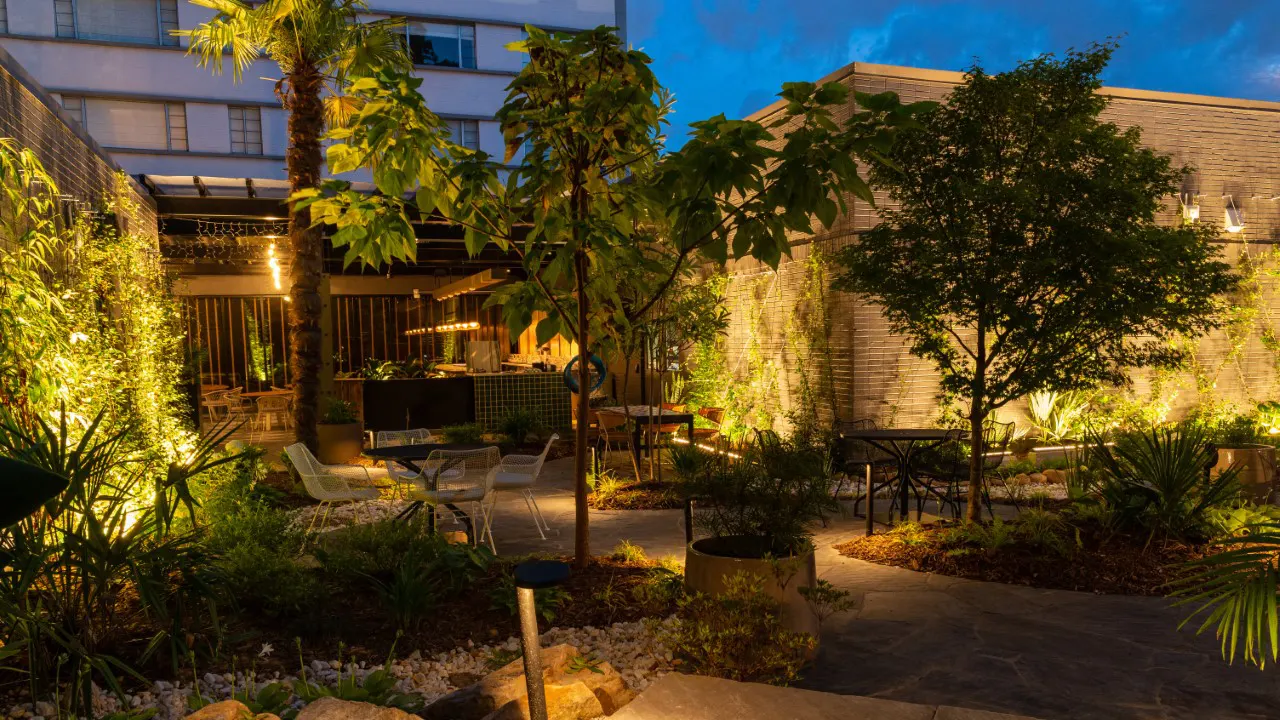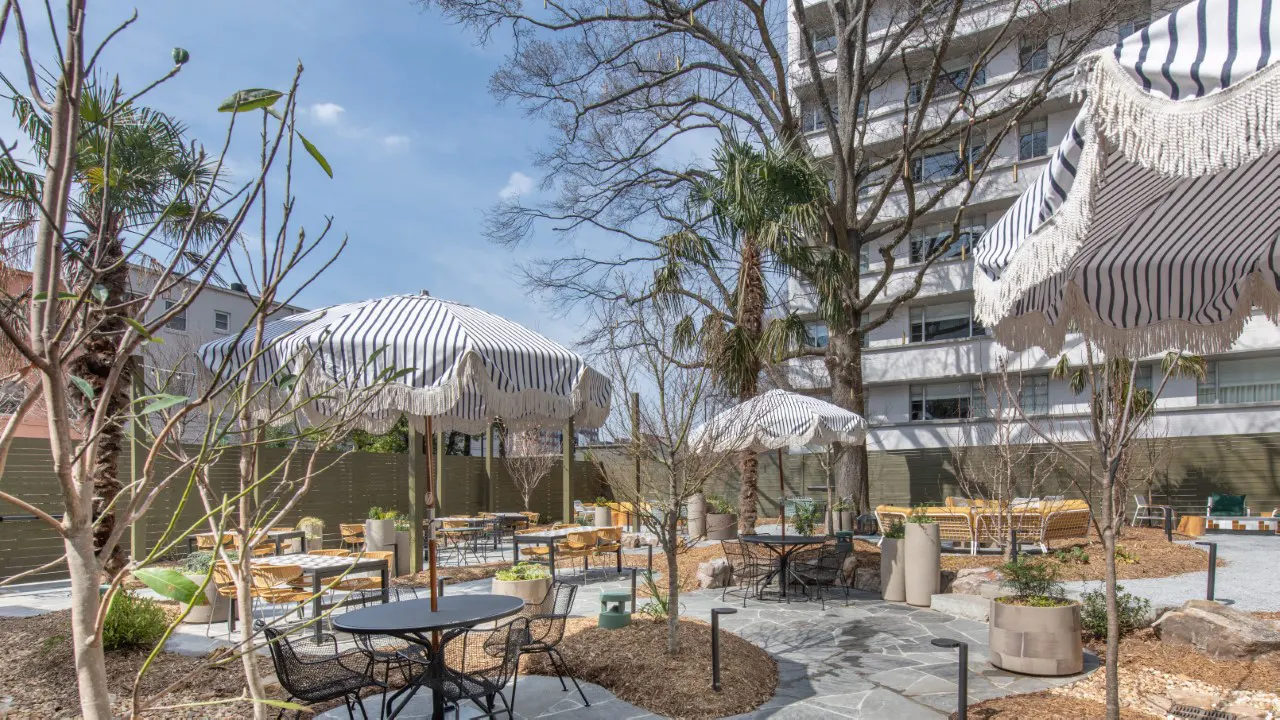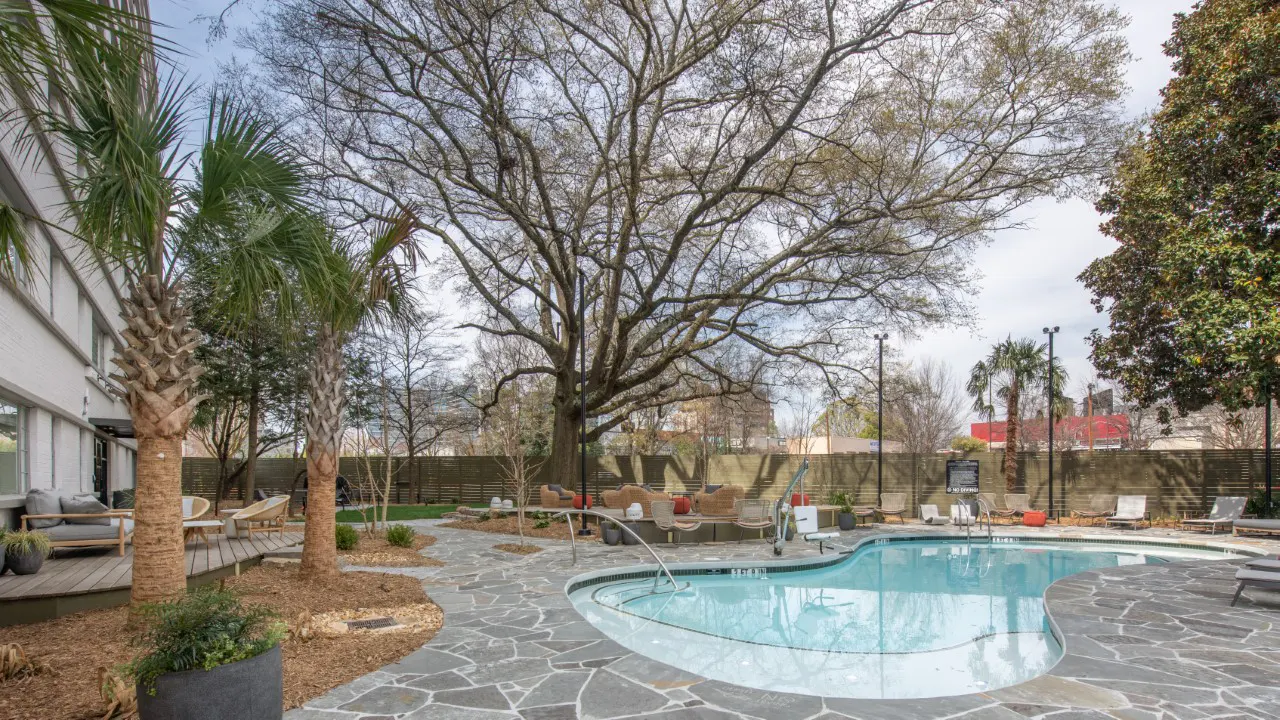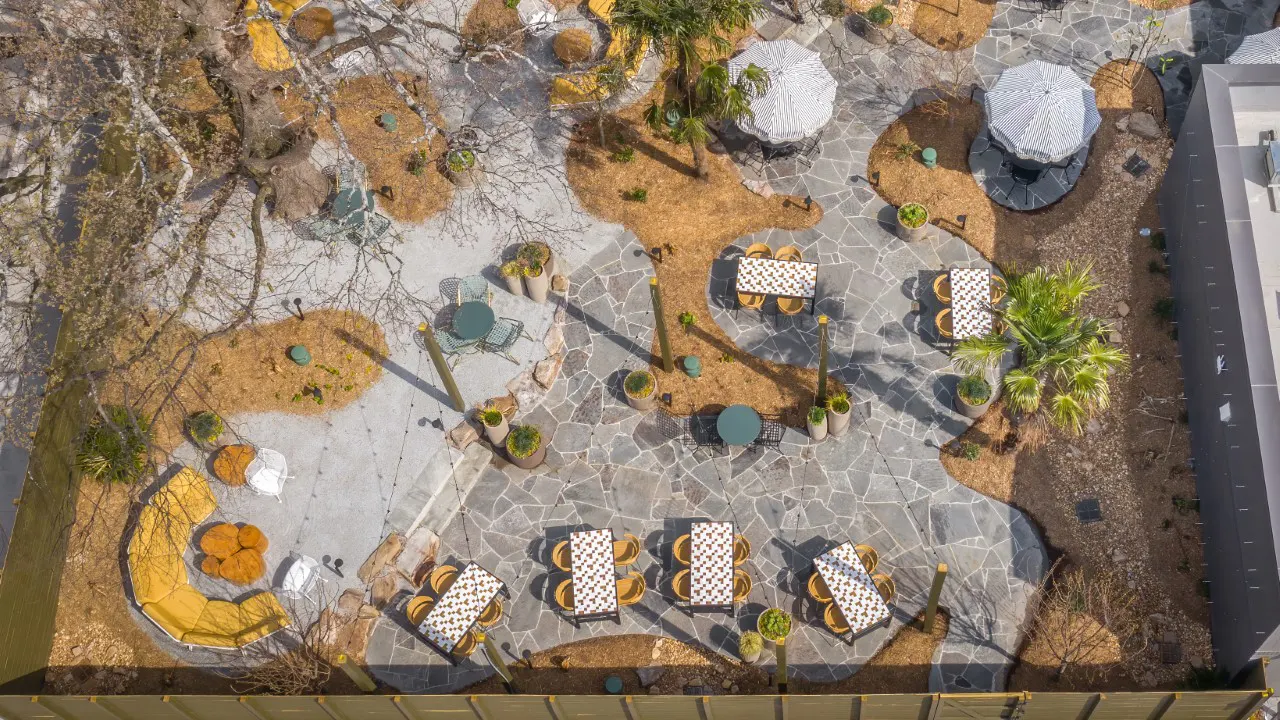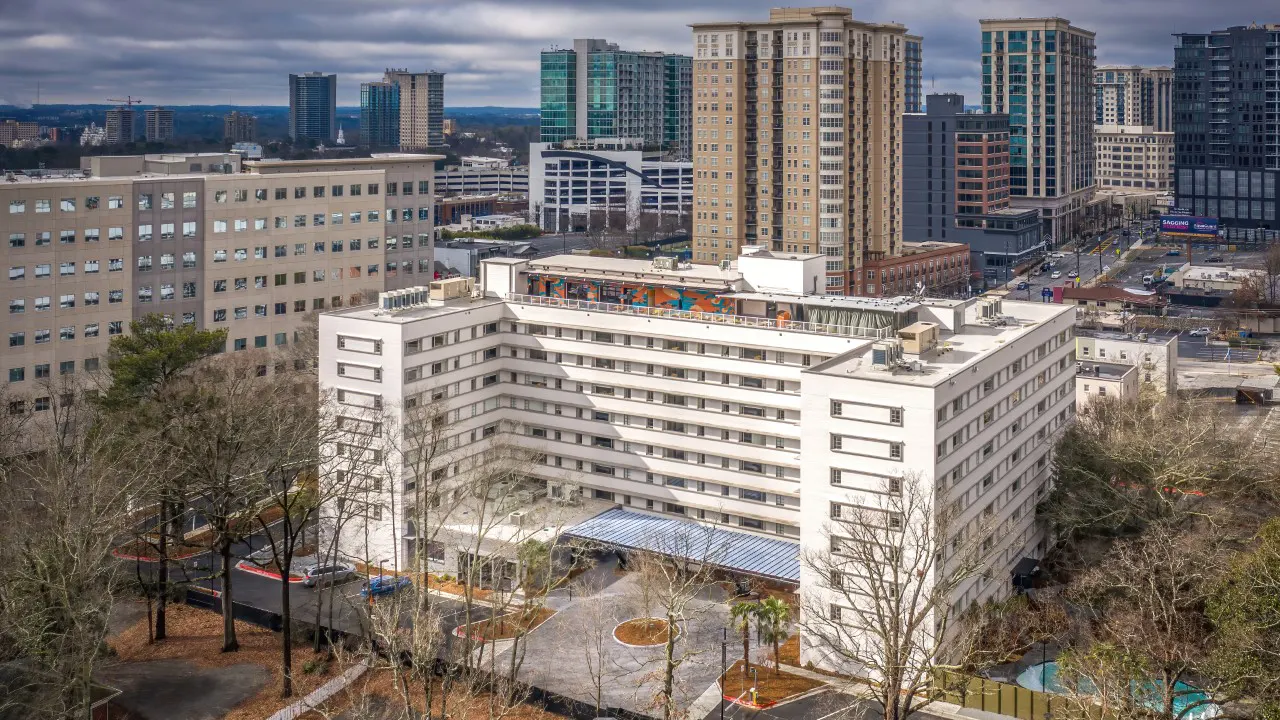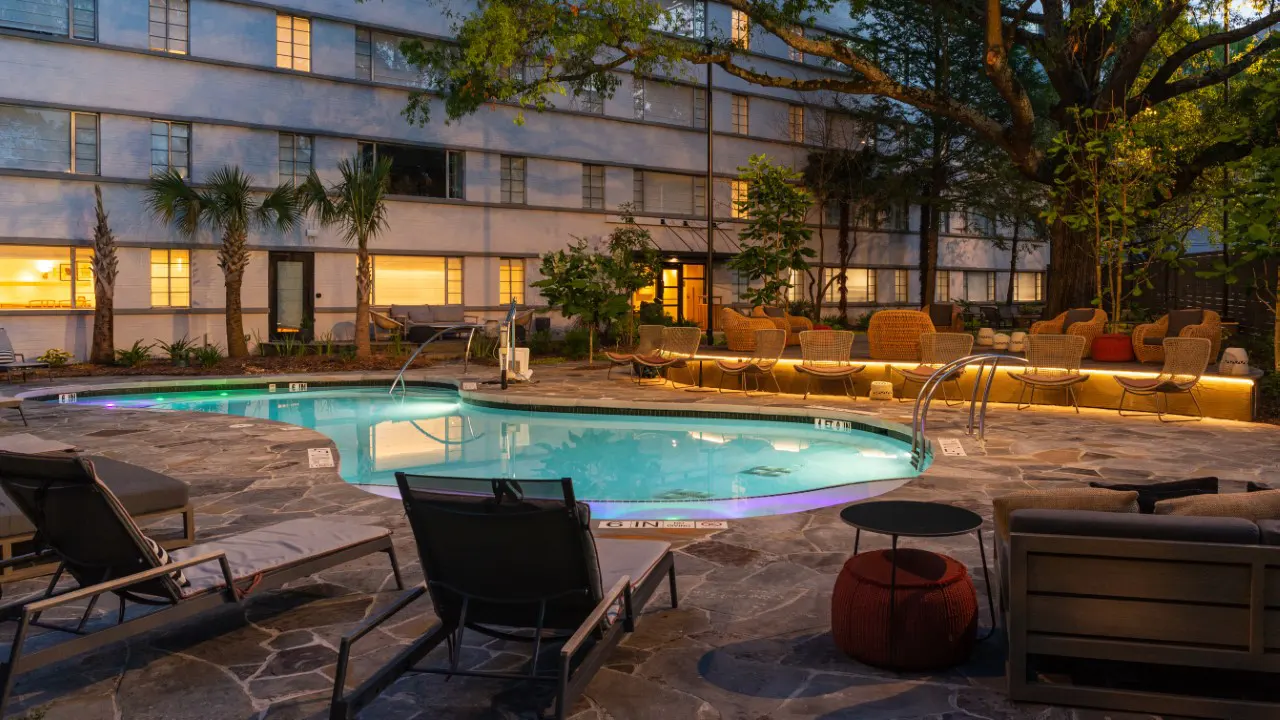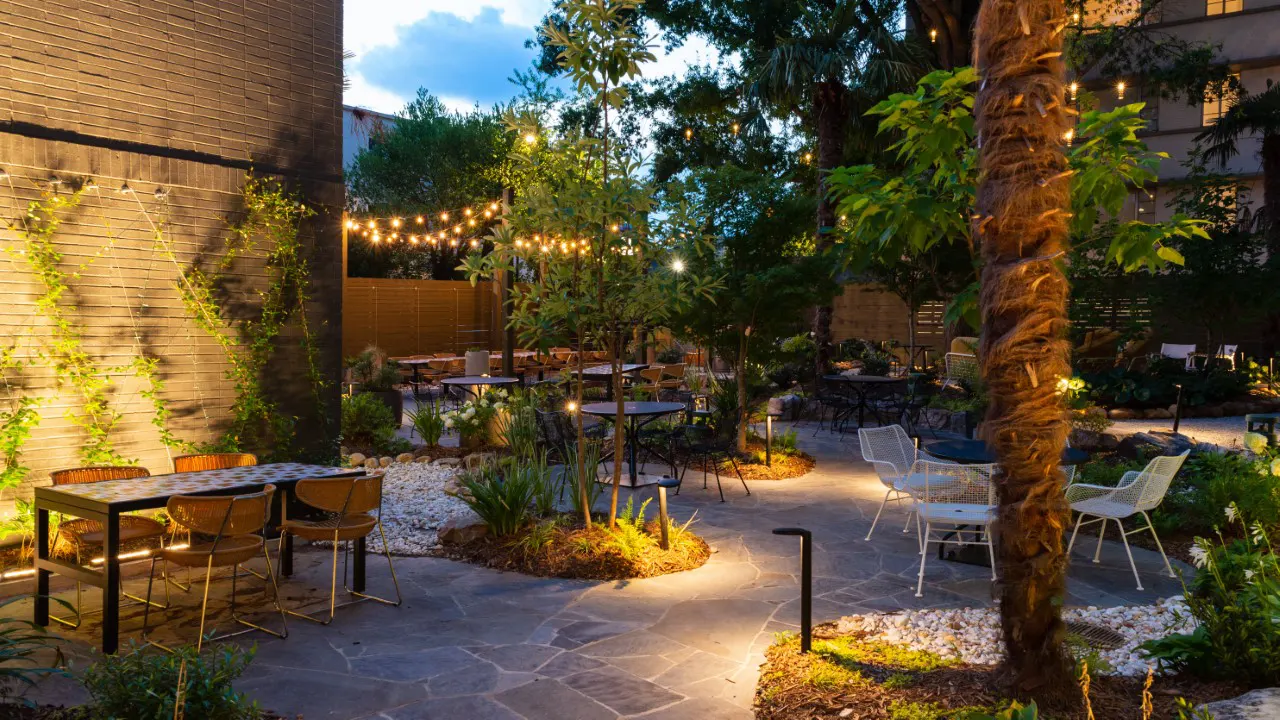 Location: Atlanta, Georgia
Status: Completed in 2021
Landscape architecture services for conversion of multifamily building to a hotel

Design for amenity areas, including pool, courtyards, entrance, and paths

2022 Georgia Design Award – Silver – The Kimpton Sylvan Hotel

2022 The Georgia Trust for Historic Preservation Award – for Excellence in Rehabilitation – The Kimpton Sylvan Hotel
Description:
The Kimpton Sylvan Hotel, originally built in 1952, has undergone a major renovation and transformation to become a luxurious boutique hotel. The landscape and hardscape design, led by TSW's Landscape Architecture Studio and developed by Savino Miller, pays homage to the building's mid-century roots while incorporating bold, contemporary art and accents. The 2.8-acre site has been transformed into a lifestyle environment that offers state-of-the-art amenities and seamlessly integrates the land and buildings into a cohesive space that is accessible to all guests.
One of the key features of the landscape design is the incorporation of stormwater storage and the integration of stormwater features into the landscape. This not only improves the aesthetic of the outdoor areas but also helps to manage water resources and prevent flooding. Additionally, grade changes were made to the front entrance to improve accessibility for all guests, including those with disabilities.
The outdoor areas of the hotel are designed to be flexible, relaxing, and entertaining. Guests can enjoy a variety of spaces, from intimate seating areas for small groups to large open lawns for events and gatherings. The design also incorporates high-end materials and finishes, such as natural stone, wood, and metal, to create a sophisticated and upscale ambiance.
Overall, the renovation of the Kimpton Sylvan Hotel has resulted in a truly unique and memorable experience for guests. The combination of the hotel's mid-century roots with contemporary design and state-of-the-art amenities creates a one-of-a-kind atmosphere that is both nostalgic and modern. The outdoor spaces, with their integration of stormwater features and accessibility for all, are a seamless extension of the indoor spaces and enhance the overall guest experience.