Congratulations to Heather Hubble!
From ULI Atlanta…
ULI Atlanta's Center for Leadership Program Graduates 36 Emerging Leaders
More than 30 Atlanta businesses and nonprofits can now boast about their new graduates from Urban Land Institute Atlanta's Center for Leadership program, a nine-month program that encourages responsible development in the Atlanta region and strengthens connections among individuals in area real estate organizations. The 2017 graduating class is comprised of 36 graduates representing such Atlanta institutions as the Atlanta BeltLine, Federal Reserve Bank of Atlanta, Perkins + Will and JLL.
The Center for Leadership's mission is to cultivate leadership and life-strategy skills by teaching emerging leaders in the real estate and land use industries how the Atlanta region gets built. The program is organized around eight full-day intensive seminars over nine months. Seminar topics include housing and design, economic development and community building.
"Participating in the Center for Leadership was a game changer for me as it afforded me the opportunity to develop meaningful relationships with professionals in the Atlanta real estate sector that I otherwise would have never developed. The experiences and relationships created are second to none compared to any other real estate or leadership organization in the City. CFL provides an opportunity to get out of your 'silo' and learn from a curriculum, speakers, site tours and experiences that you otherwise would not have access to. As a CFL'er, you will have the honor of associating yourself with a select group of future leaders in the Atlanta region." said graduate and 2018 Chair, Hardman Knox, Owner, Knox Property Group, LLC.
For the full press release, click here.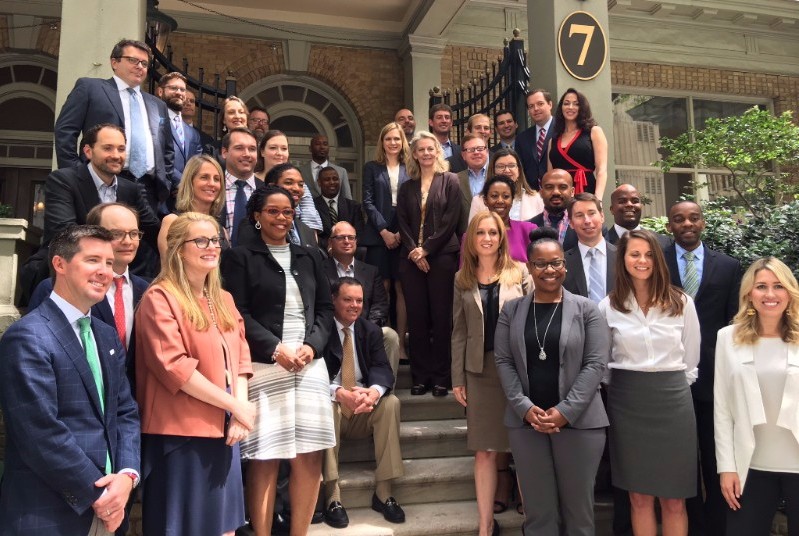 Photo credit: Mike Koenig