East Lake MARTA Study Underway – TSW is leading the East Lake MARTA LCI study, sponsored by the City of Decatur, MARTA, and City of Atlanta Department of City Planning, which is focusing on potential redevelopment and enhanced connectivity around the station and beyond.
As part of the planning effort, TSW is conducting intercept surveys next week. Below is the announcement…
Join Us on Oct 9th – Make East Lake MARTA Yours!
TSW is seeking public input for the future development of the East Lake MARTA Station and surrounding area. The firm is inviting individuals to share their opinions and suggestions on the project by visiting them during their MARTA commute or by stopping by their booth at the East Lake MARTA Station near the main entrance along Park Place.
TSW held an Academy and Open House event last week for the public to learn more about the project, but for those who missed it, they have the opportunity to provide their input at the East Lake and Edgewood/Candler Park MARTA Stations. The goal of this initiative is to engage with the community and gather valuable feedback that can be incorporated into the development plans for the East Lake MARTA Station area.
The East Lake MARTA Station is an important transportation hub in the Atlanta metropolitan area, connecting passengers to various destinations in the city. TSW is working with the community and MARTA to develop a comprehensive plan that includes the renovation of the station, improved access and connectivity, and the creation of a mixed-use development that complements the surrounding area. The input from the public will help ensure that the development meets the needs of the community and enhances the overall livability of the area.
When: October 9th @ 7:30 – 9:30 AM with Revolution Doughnuts (while supplies last) – East Lake MARTA Station only
and 4:30 – 6:30 PM with King of Pops and Doggy Dog hotdogs available for purchase (vendors subject to change) – East Lake MARTA Station only.
Location: East Lake and Edgewood/Candler Park MARTA Stations
And for more information on upcoming public input opportunities, visit the project website here.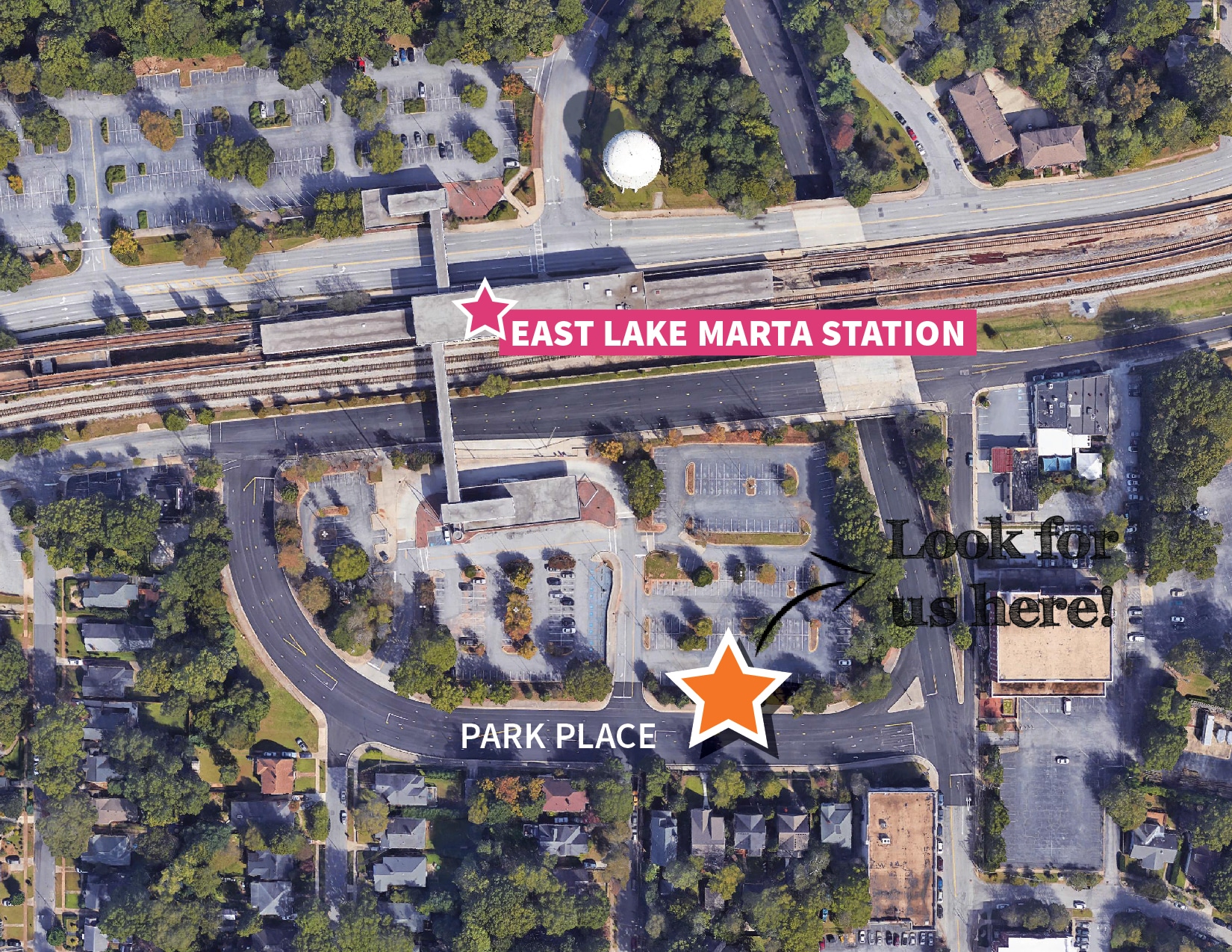 A big thank you to all of the sponsors!