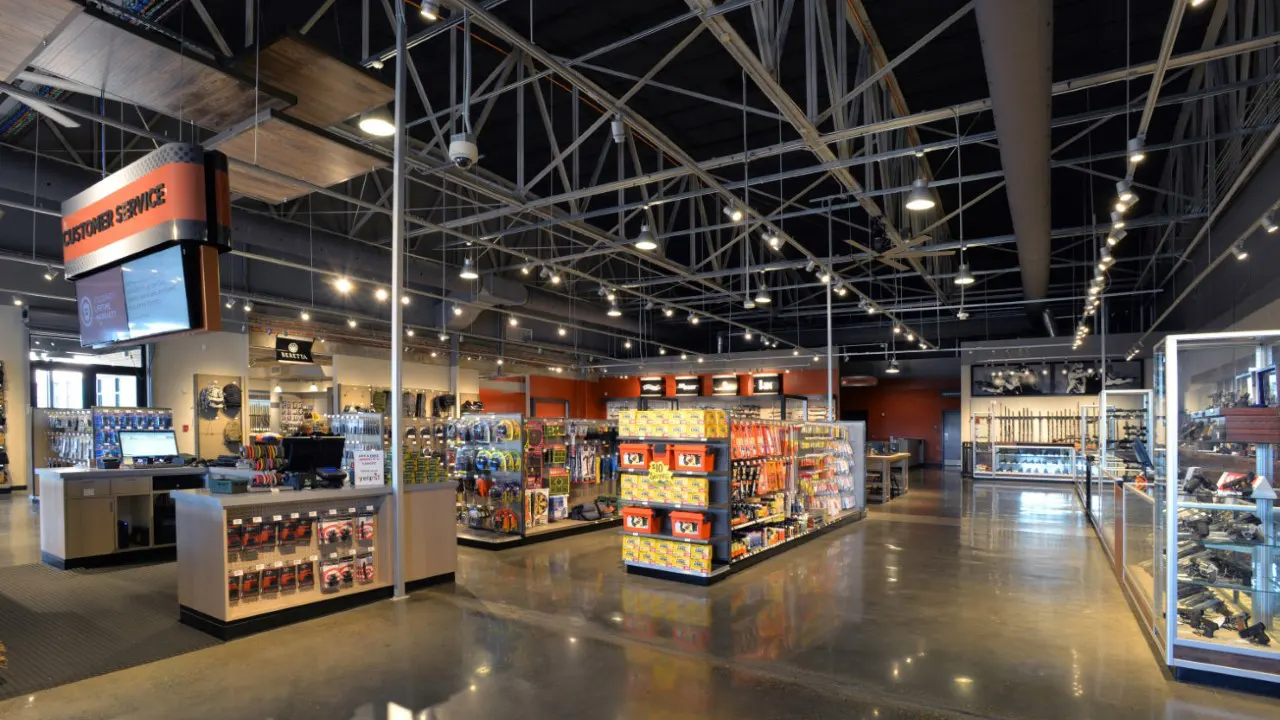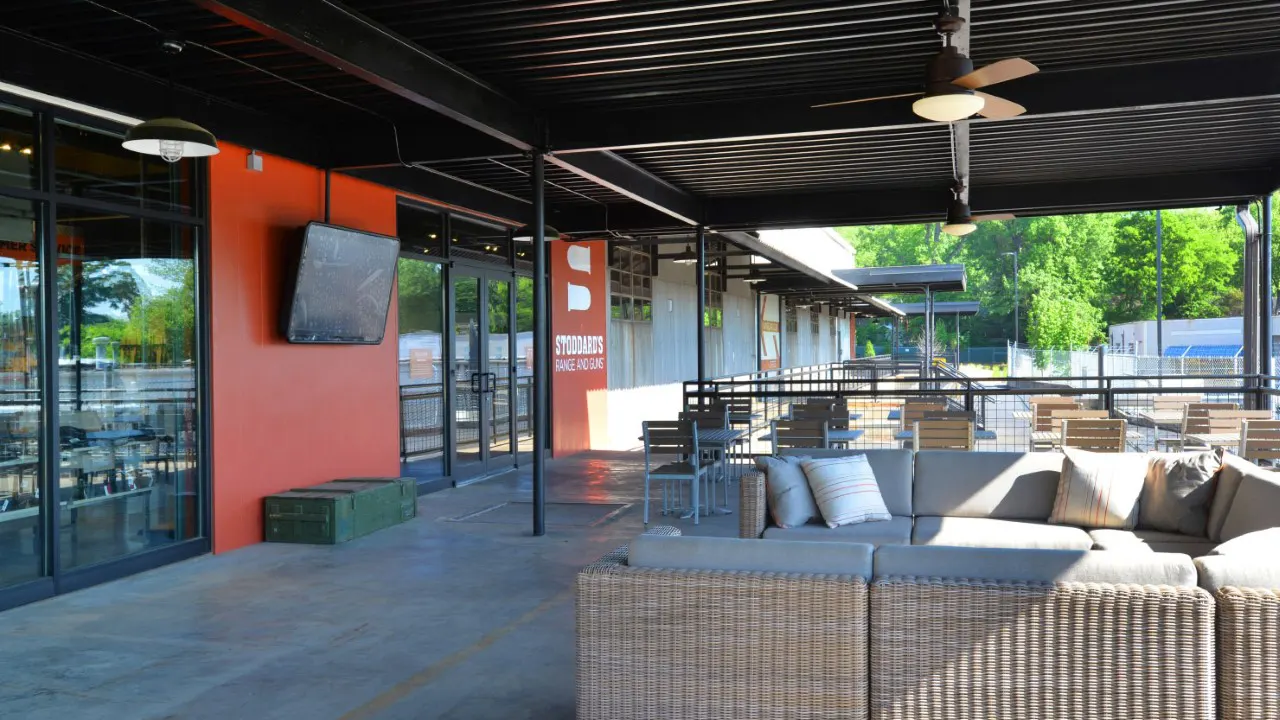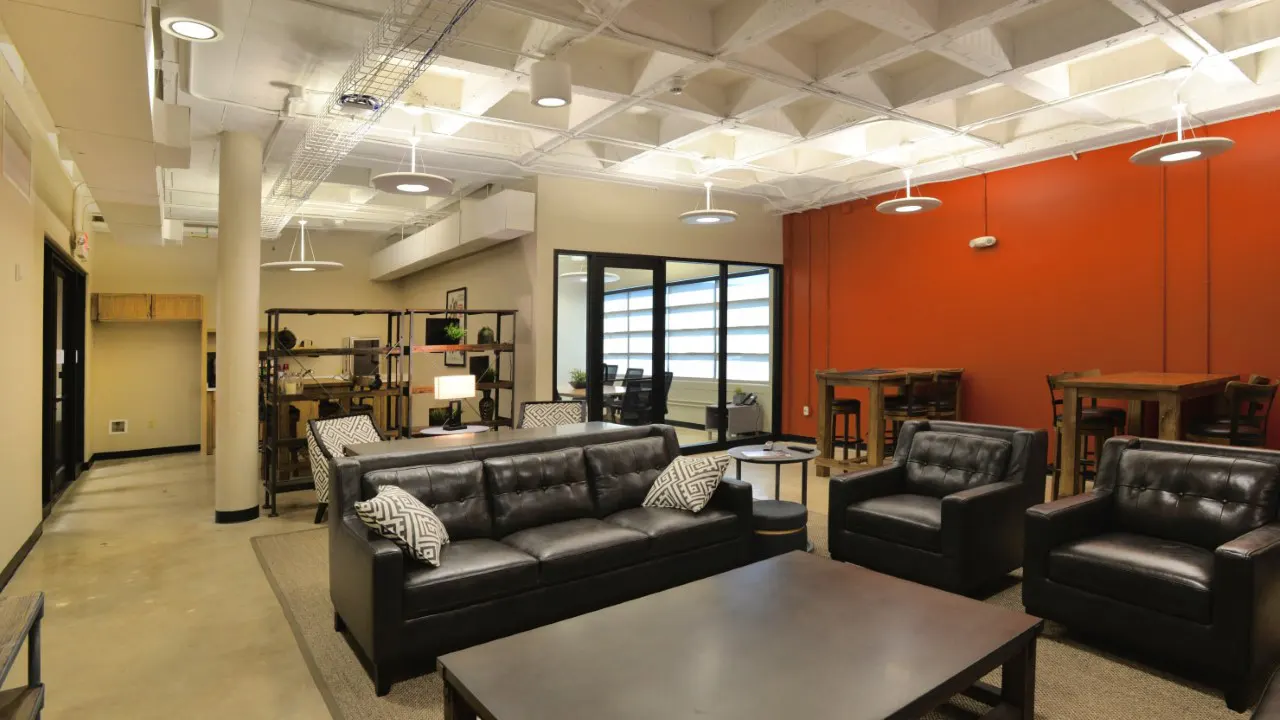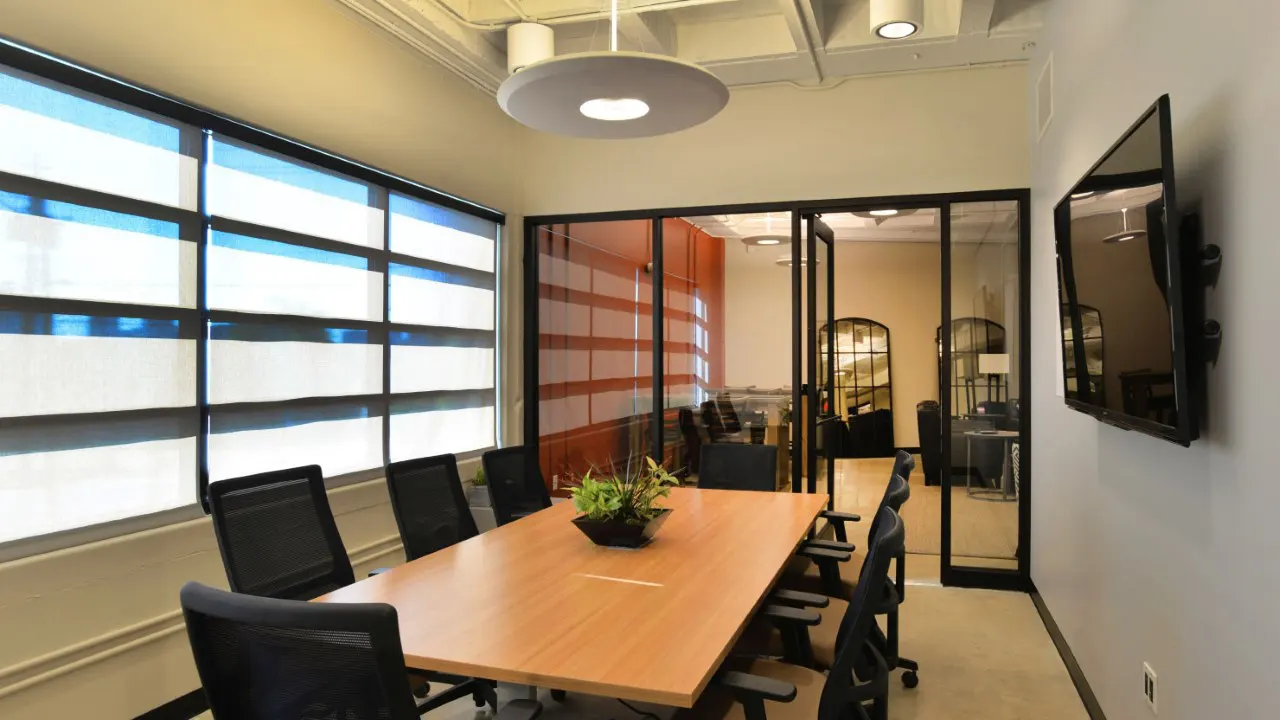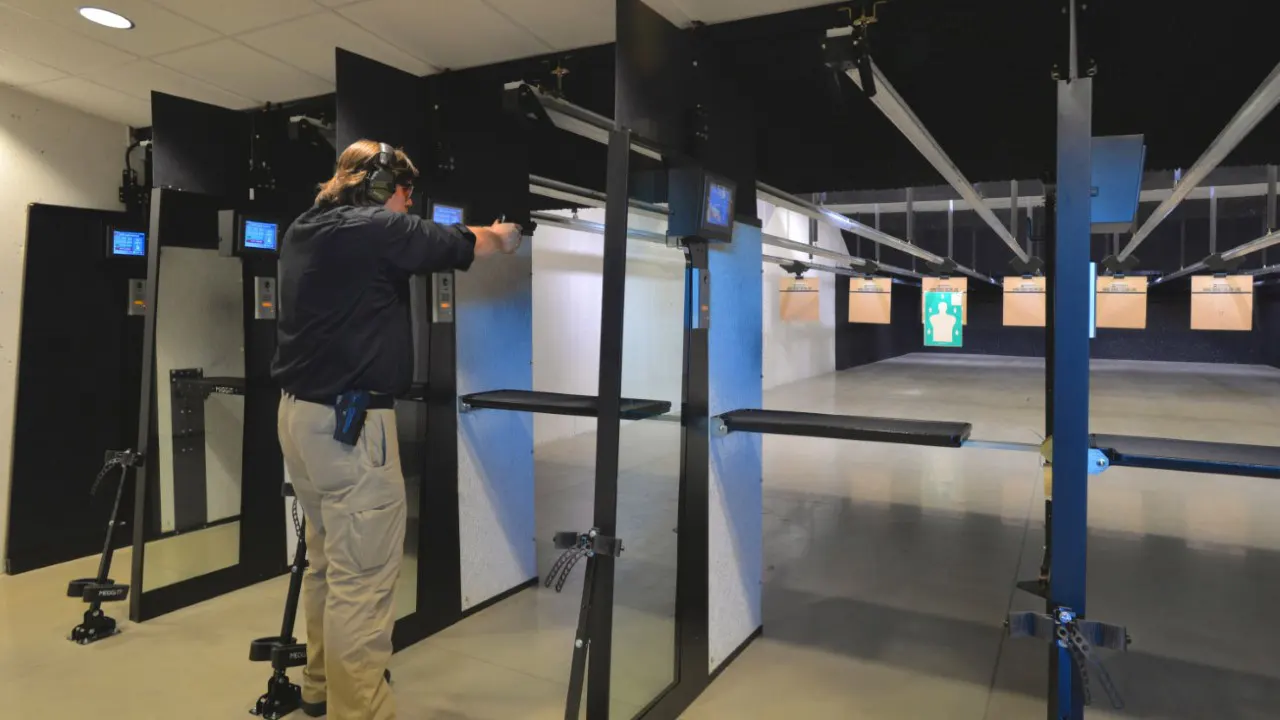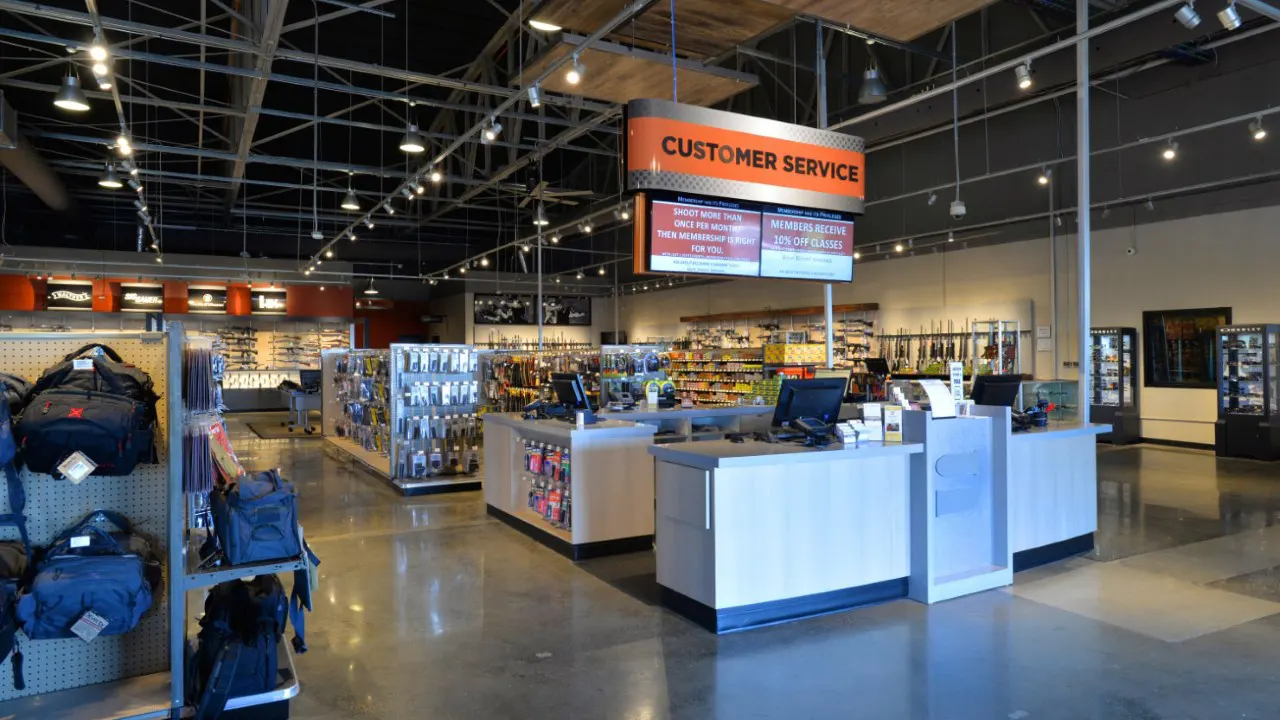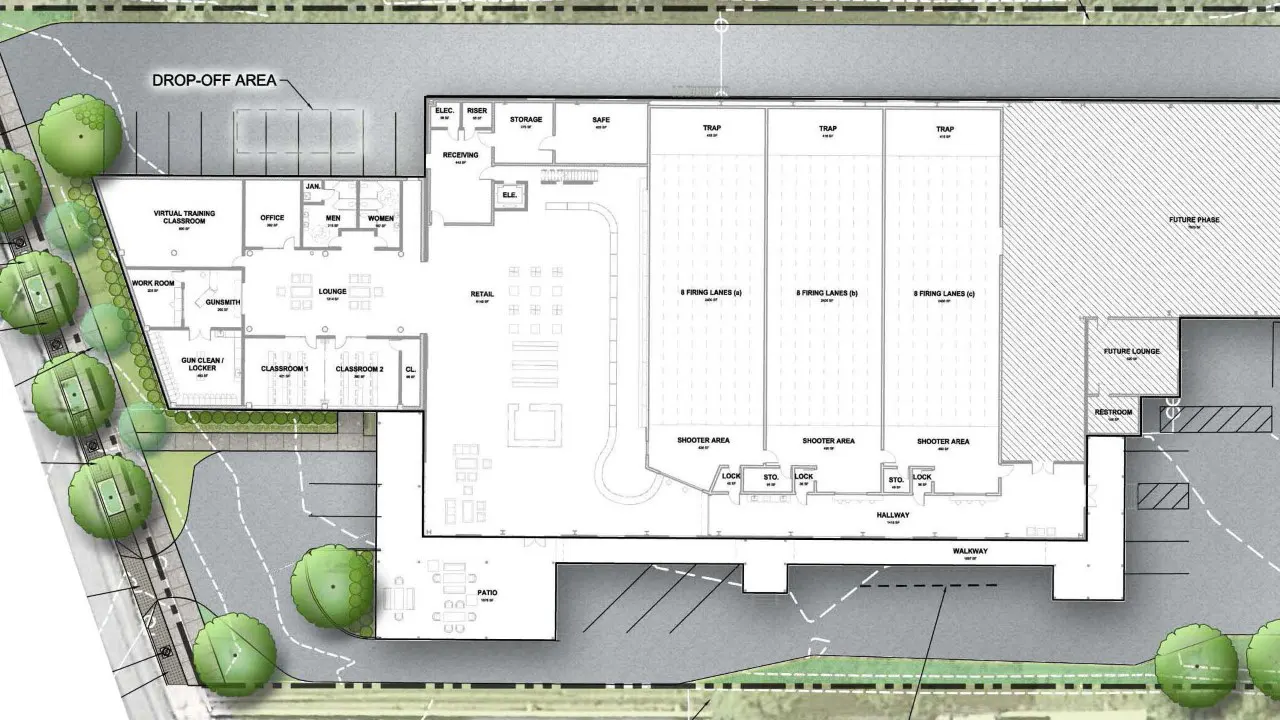 Description:
TSW, in collaboration with Stoddards and Hogan Construction, has undertaken a unique project to re-purpose a 30,000 sq. ft. barrel vaulted plumbing warehouse into a shooting gallery and retail establishment, Stoddard's Range & Guns. The design of the project aimed to reuse the front offices as classrooms, member's lounge, and a receiving area while the larger volume of the warehouse would be converted into a soaring retail space.
One of the main challenges of this project was to create a shooting range within the existing warehouse structure. To overcome this challenge, the team decided to build 24 shooting lanes using a hybrid of cast in place concrete walls, CMU walls, and post-tensioned concrete roof. This allowed them to create a safe and functional shooting range within the larger warehouse space.
Another important aspect of the Stoddard's Range & Guns project was to preserve and refurbish the existing architectural elements of the warehouse such as the old loading docks, steel-arched framing, and steel sash windows. These elements were not only preserved but also incorporated into the design to create a unique and visually appealing experience for the customers.
The final design is a perfect blend of the old and new, where the industrial feel of the warehouse has been preserved and enhanced with modern amenities and safety features. The unique design of the shooting range and retail space makes it a destination point for shooting enthusiasts and shoppers alike. This project showcases TSW's ability to creatively re-purpose an existing structure into a functional and visually appealing space while preserving its architectural heritage.