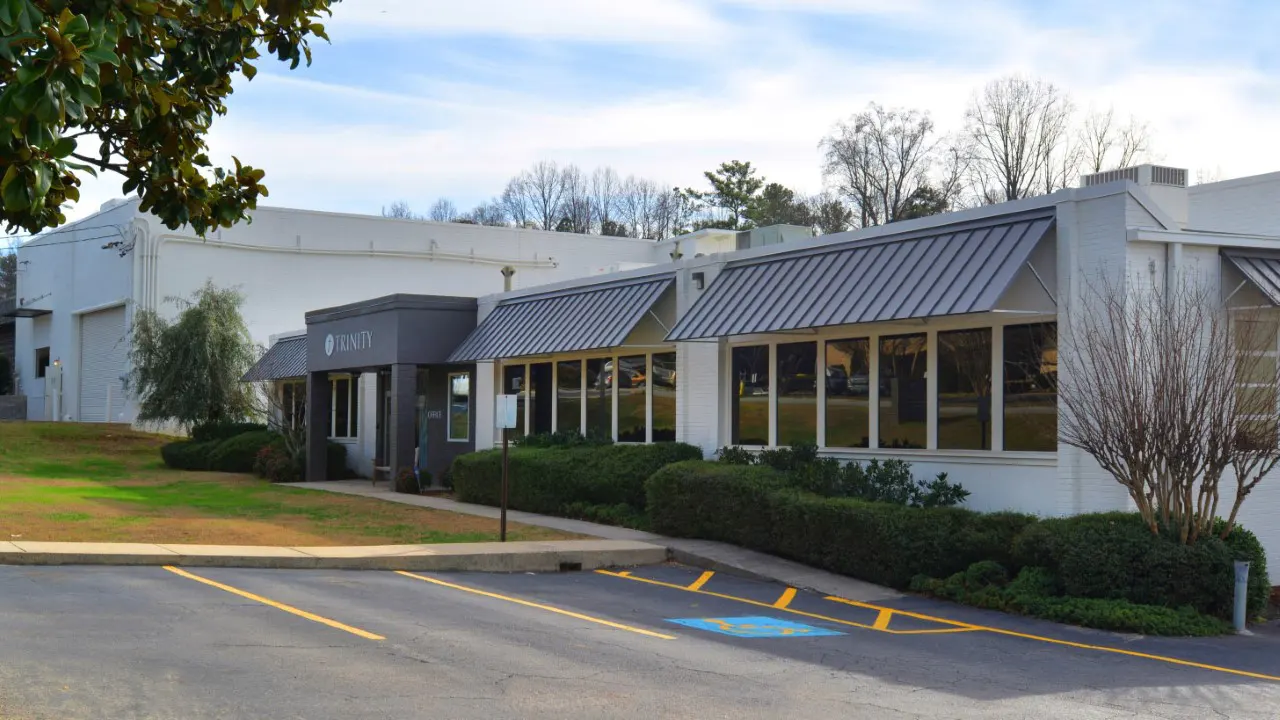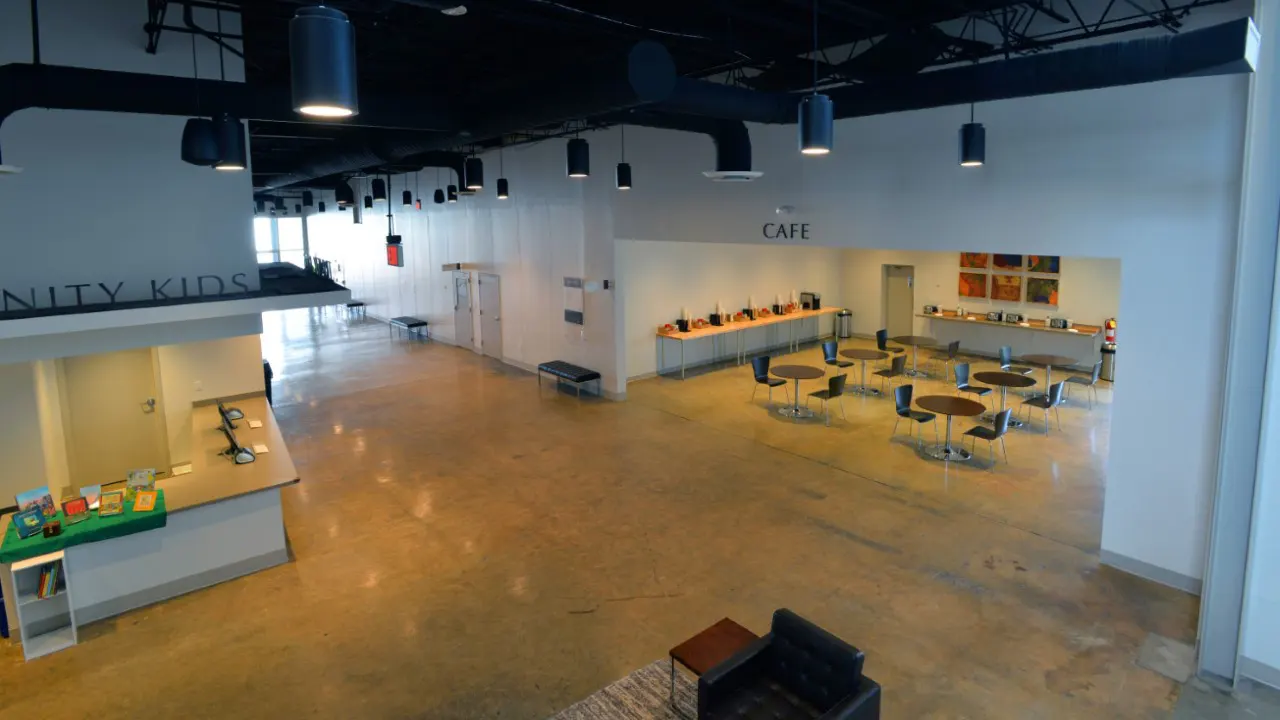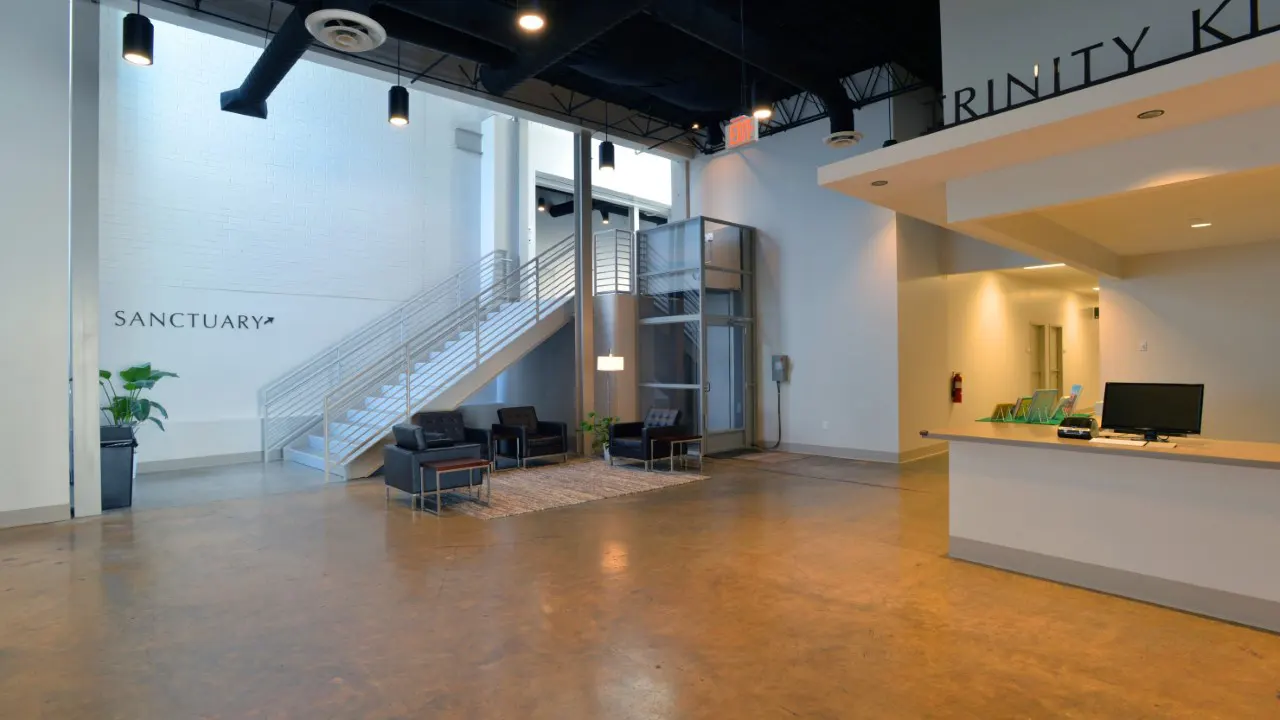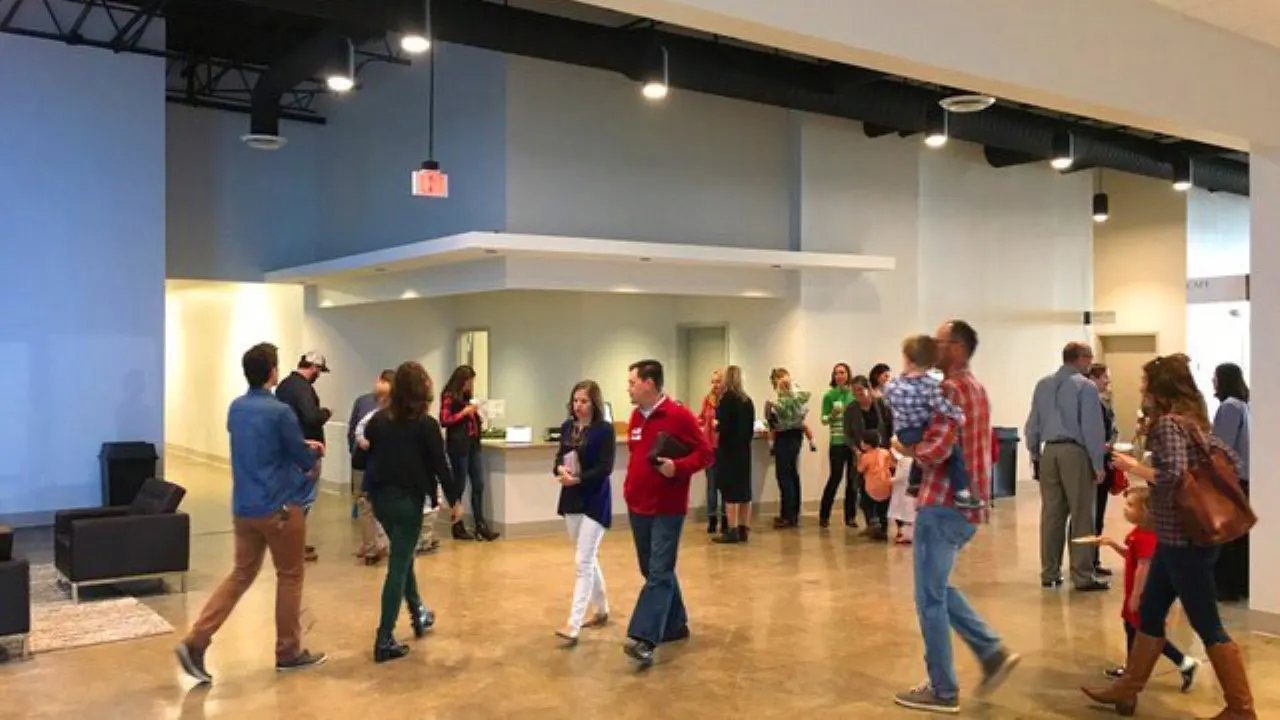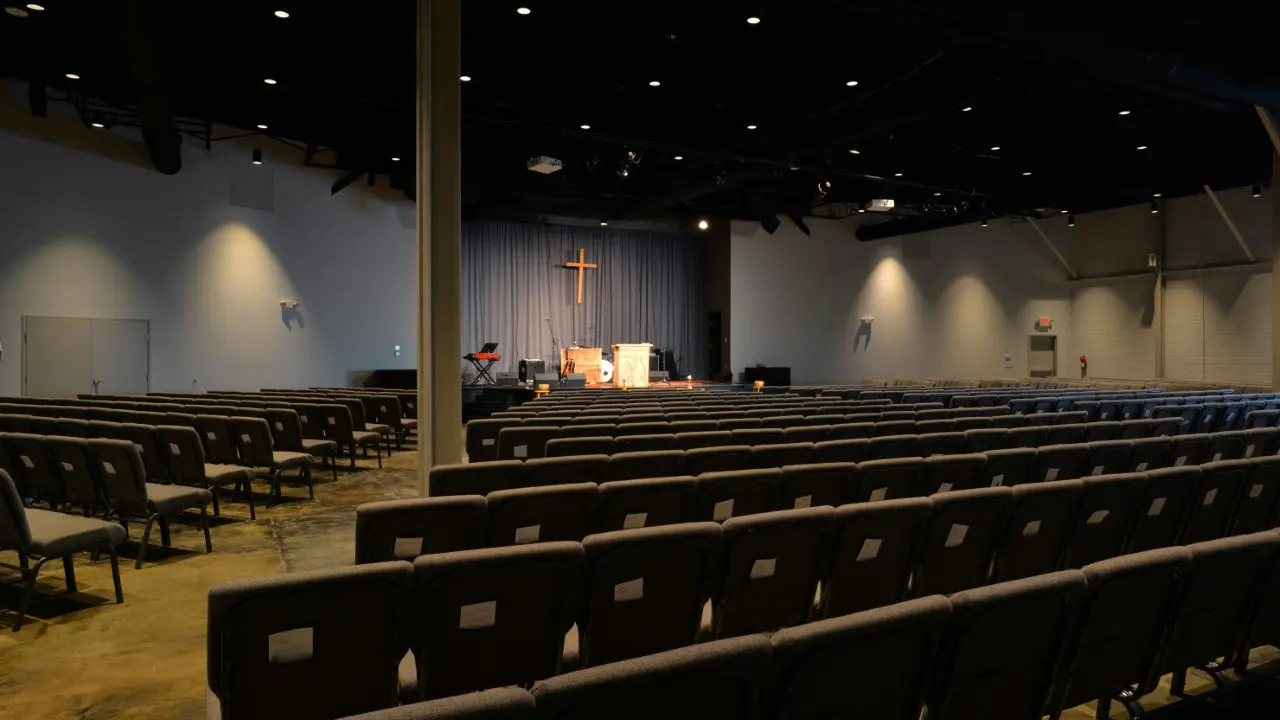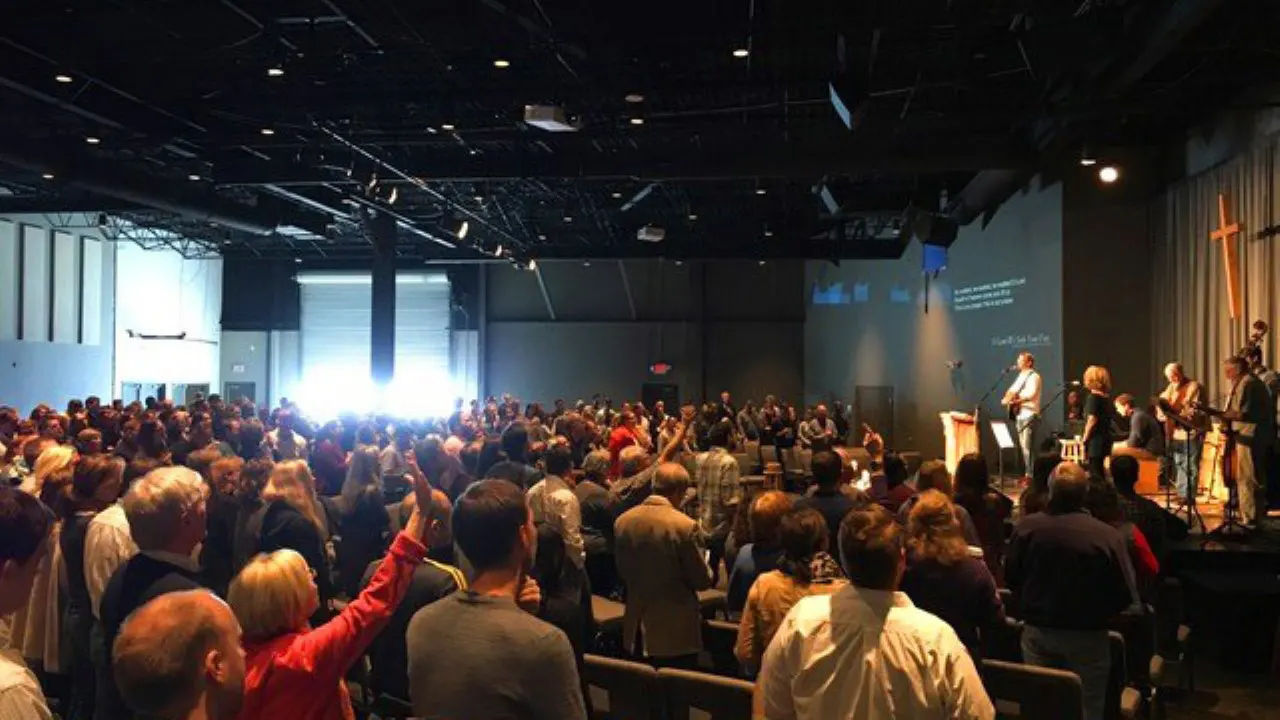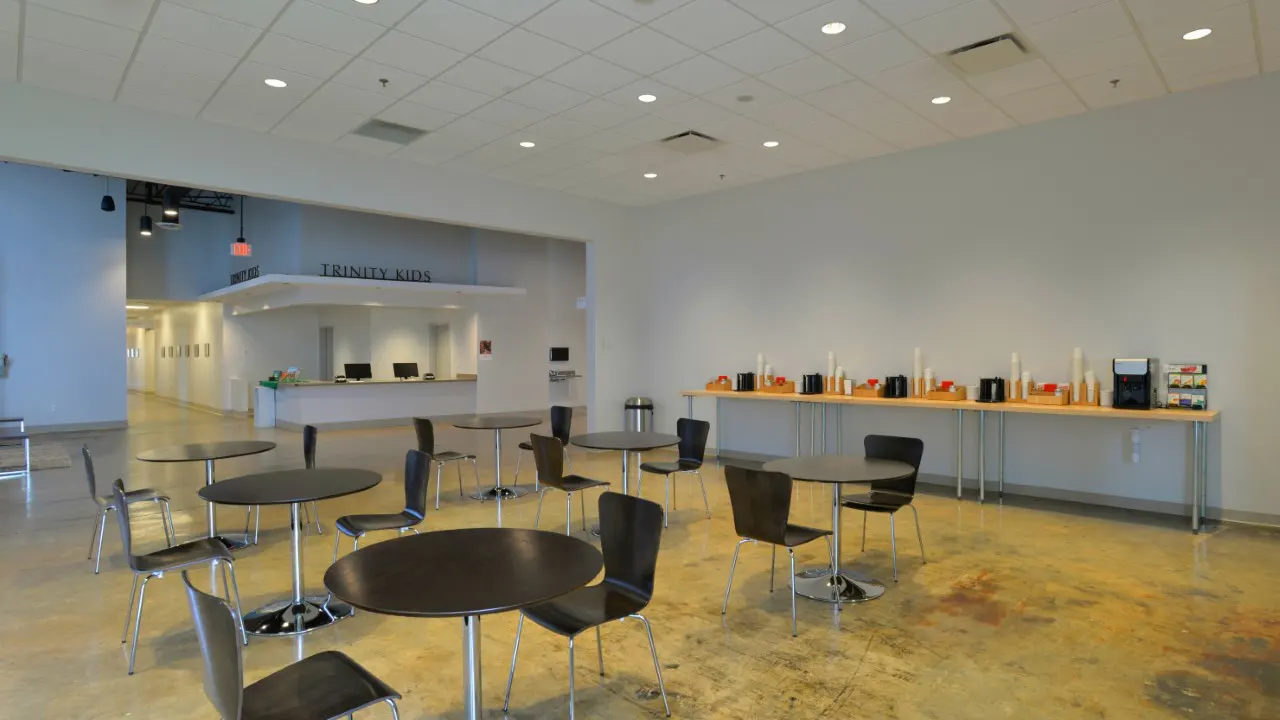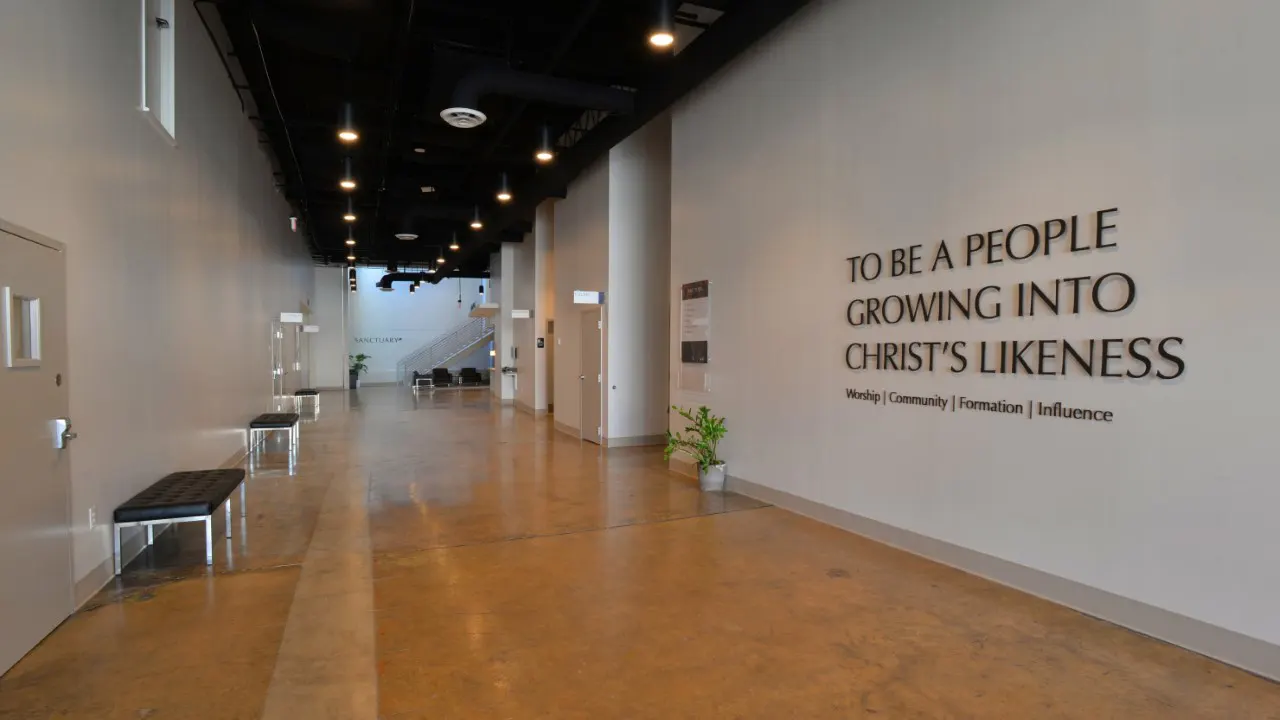 Trinity Anglican Westside
Description:
Trinity Anglican Church is an Atlanta-based church that is affiliated with the Churches for the Sake of Others, a diocese in the Anglican Church of North America. The church is committed to community, worship, and formation. Following TSW's work on Trinity Anglican's Eastside Church location, Trinity Anglican hired TSW to assist with the adaptive reuse of an existing light industrial warehouse adjacent to their current Church location at 2270 Defoor Hills. The warehouse, located at 2260, was renovated into the Church's Educational Building, containing 11 children's classrooms and 16 administrative offices.
To maintain two distinct parcels for the separate buildings, an enclosed connector building was built across the property line, requiring the building to utilize a 3-hour fire shutter door to allow the project to remain code compliant. To create a consistent aesthetic between the two buildings, a new interior "pedestrian street" was introduced to the project. The "pedestrian street" provides a place for informal gatherings, waiting spaces, and coffee bars. This space creates a contemporary community feel for the Church. Additionally, the renovation increased the seating capacity of the Sanctuary from 506 seats to 688 seats.
The Church's aesthetic was maintained on the interior with neutral and white colors. The rough concrete floors, exposed steel, and brick were left exposed to emphasize the contemporary aesthetic. TSW's services included schematic, design, design development, construction documents, value engineering, and construction administration. The end result was a functional and visually pleasing space that met the needs of the Church and its community. The new Educational Building and the connector building provided much-needed space for the Church's programs and activities, and the "pedestrian street" provided a place for the community to gather and connect.