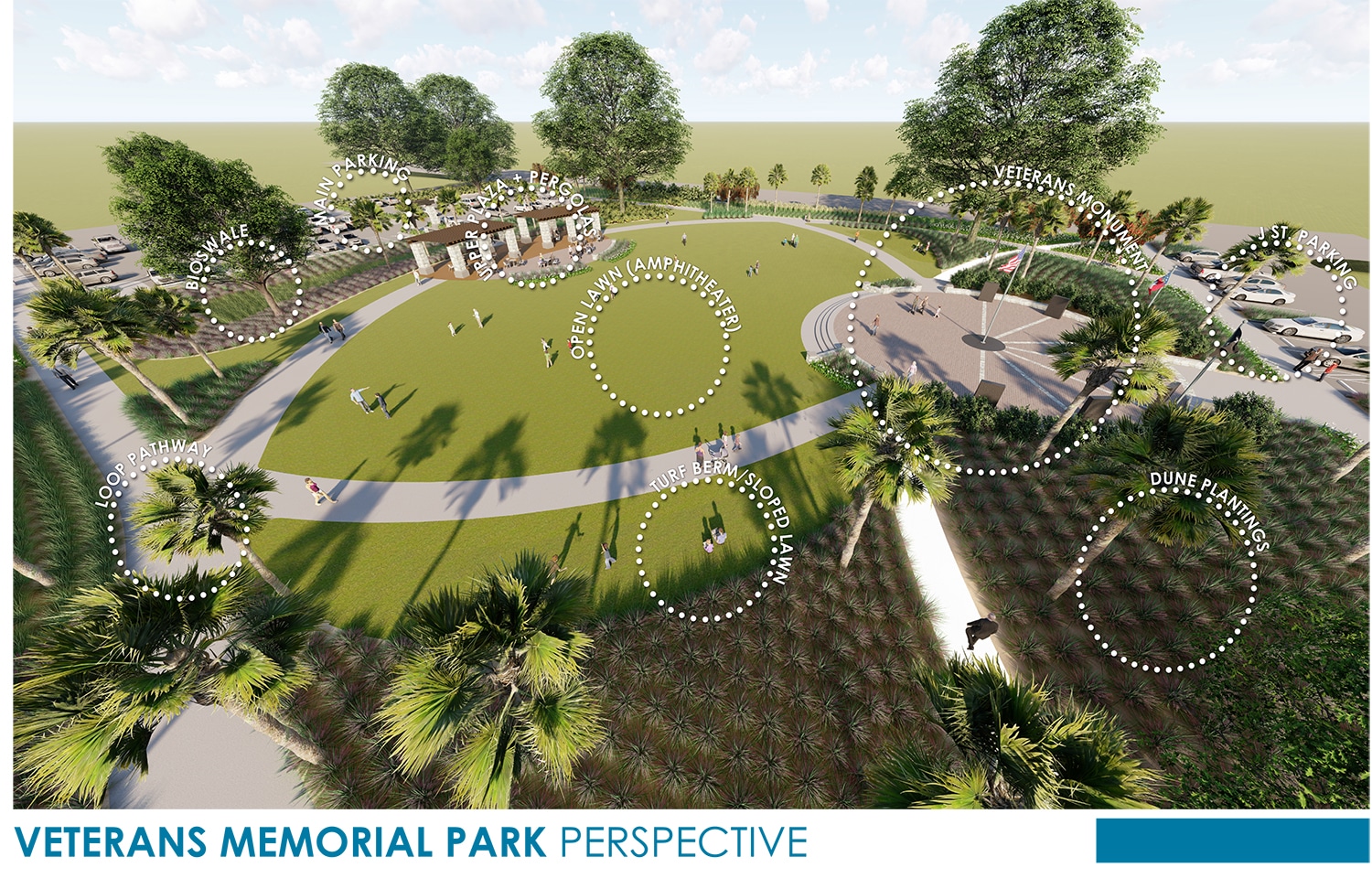 Veterans Memorial Park Concept – TSW's Landscape Architecture Studio has taken on the task of designing the Glynn County Veterans Memorial Park, which will be situated in downtown Brunswick. The park's primary focus will be to honor and commemorate veterans from all branches of the military. The concept design was recently presented to committee members, who provided feedback to help shape the final design.
The park will be a significant addition to the downtown area of Brunswick, providing a space for the community to come together to remember and honor those who have served their country. It will feature an open lawn amphitheater, which will be used for events and performances, as well as a plaza and pergola area for relaxation and reflection.
TSW's Landscape Architecture Studio has also incorporated sustainable stormwater management into the park's design, which is an increasingly important consideration in modern park design. The park's stormwater management will be designed to be low-impact and effective, while also contributing to the park's overall aesthetic and functionality.
In addition to the park's primary memorial area, the park's pathways will connect it to other parts of downtown Brunswick, making it an essential component of the city's public spaces. TSW's design ensures that the park will be accessible to all, with features such as ramps and ample seating areas.
The concept design for the Glynn County Veterans Memorial Park is an exciting project for TSW's Landscape Architecture Studio, and they are committed to ensuring that the final design meets the needs of the community while honoring the brave men and women who have served in the military. TSW is looking forward to continuing to work with the community and committee members to make this park a reality.
The concept design was featured in The Brunswick News. To read the full story, click here.