Sweep the Hooch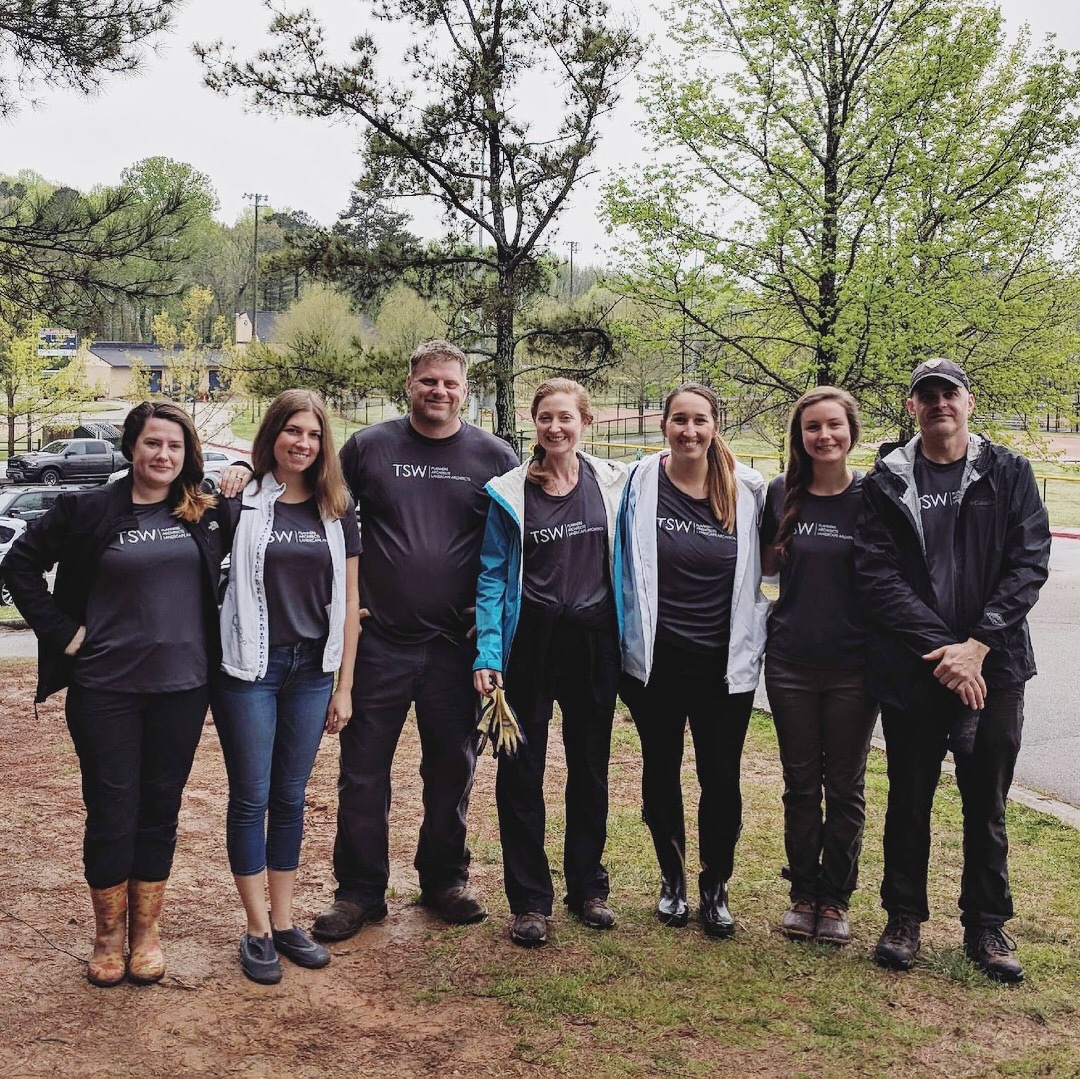 On April 7th, TSW staff members volunteered their time to participate in the 8th Annual Sweep the Hooch Multi-site Cleanup. The event, which covers over 100 miles of the Chattahoochee River and tributaries, features over 40 cleanup locations from the headwaters above Lake Lanier south to West Point Lake.
TSW's cleanup site was located in Brookhaven at Murphey Candler Park, which is situated near Nancy Creek, a tributary of the Chattahoochee River. The team was able to collect bags upon bags of trash and recyclables, making a significant impact on the cleanliness of the area.
The event provided a fun way for TSW staff members to spend a Saturday with their co-workers while also doing something good for the community. The cleanup was an opportunity for TSW to demonstrate their commitment to environmental stewardship and sustainable practices.
The Sweep the Hooch Multi-site Cleanup is an annual event that seeks to raise awareness about the importance of protecting our rivers and waterways. It encourages individuals and organizations to get involved in local efforts to clean up and maintain these natural resources.
Through their participation in the event, TSW staff members were able to contribute to a larger community effort to protect and preserve the Chattahoochee River and its tributaries. The cleanup was an opportunity to make a tangible difference in the health and cleanliness of the river, and it served as a reminder of the importance of taking action to protect our environment.
Overall, the Sweep the Hooch Multi-site Cleanup was a successful event, and TSW was proud to be a part of it. The event was a great opportunity for TSW staff members to come together and work towards a common goal, while also making a positive impact on the local environment.
To learn more about Sweep the Hooch, visit their website here.
Update – For those interested in our impact at the volunteer site: 83 volunteers, 147 bags of regular trash (2,960 lbs), 40 bags of recycling trash (820 lbs), and 8 tires recycled through Bridgestone/Firestone's Tires4ward recycling program!