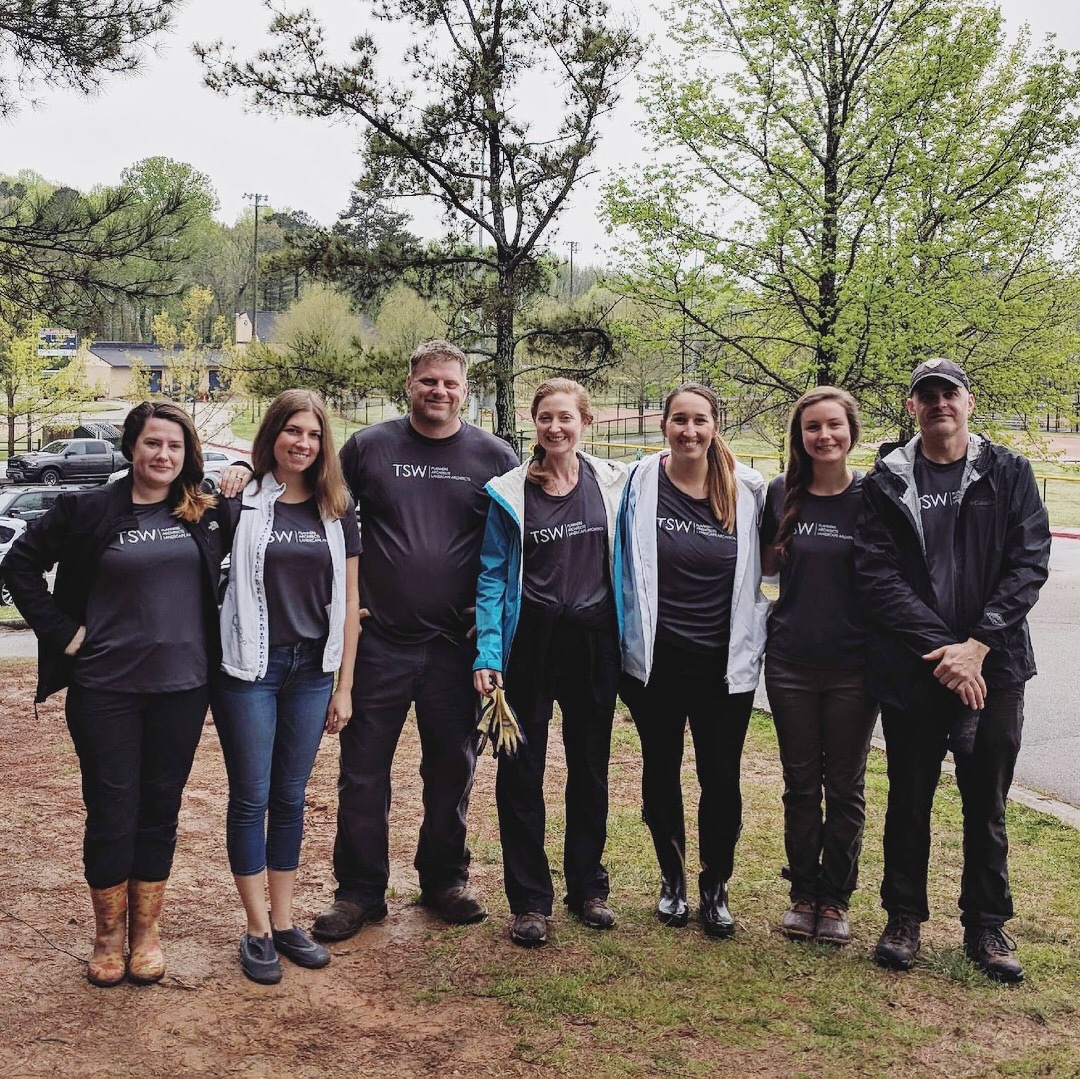 On Saturday, April 7th, TSW staff members volunteered at the 8th Annual Sweep the Hooch Multi-site Cleanup. The event covered over 100 miles of the Chattahoochee River and tributaries with over 40 cleanup locations from the headwaters above Lake Lanier south to West Point Lake. TSW's cleanup site was in Brookhaven at Murphey Candler Park (Nancy Creek is a tributary of the Chattahoochee River). Bags and bags of trash and recyclables were collected and it was a fun way to spend a Saturday with co-workers!
To learn more about Sweep the Hooch, visit their website here.
Update – For those interested in our impact at the volunteer site: 83 volunteers, 147 bags of regular trash (2,960 lbs), 40 bags of recycling trash (820 lbs), and 8 tires recycled through Bridgestone/Firestone's Tires4ward recycling program!