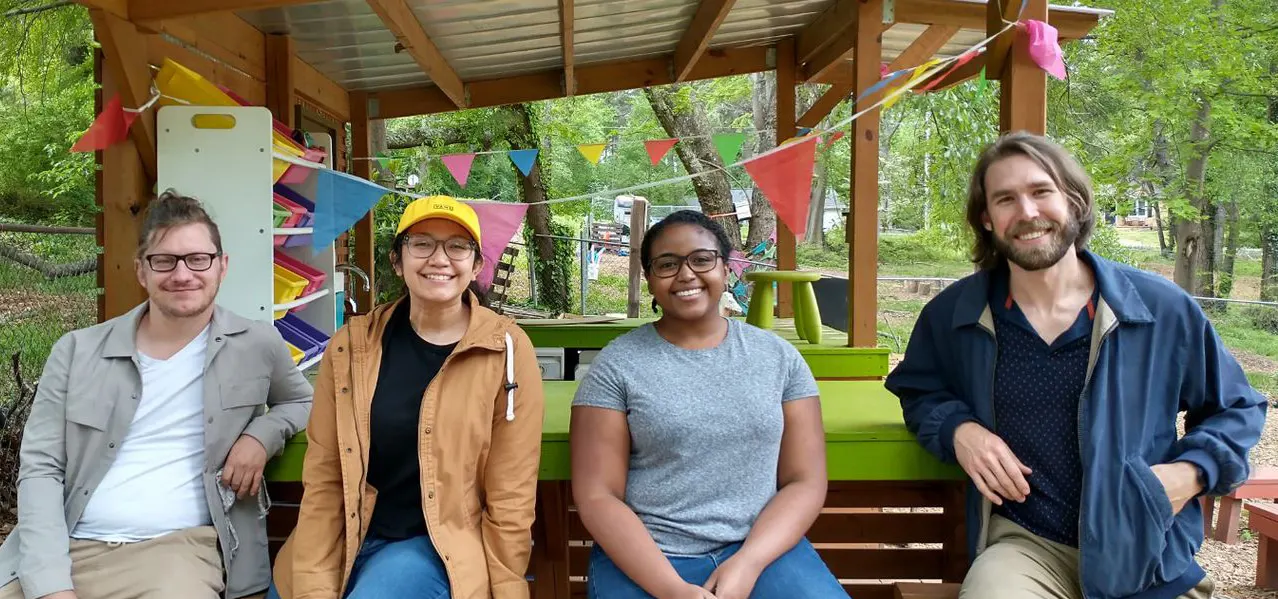 Sustainable Design Collaborative Atlanta (SDCA), a non-profit volunteer organization of local design professionals, has begun work on this year's community pro-bono project: a site plan for Our Giving Garden in Mableton, Georgia. SDCA volunteers, including a team of Landscape Architects and Architects from TSW, will recommend landscape improvements, structures, and more to help Our Giving Garden better fulfill its mission of growing and donating food to Food Banks, as well as promoting organic gardening practices through classes, camps, and workshops.
"Each year, SDCA reviews requests from local non-profits in need of design services," said Chris Morphis, TSW landscape architect and SDCA volunteer. "The final selection is based on the ecological and social benefits the non-profit provides to our community, as well as the feasibility of the organization implementing our group's design plan. We look for human-scale, sustainable projects that can make a lasting contribution. Our Giving Garden was an excellent fit for SDCA."
The Mableton–based garden is actually a five-acre working farm with crops and animals. Volunteers grow and donate food to local food banks, operate a community center, and offer classes and camps focused on organic gardening. Robin's Nest Nature School for children age 2-6 also operates on the site. The Giving Garden's leadership reached out to SDCA with a request for an overall Master Site Plan that will address drainage issues, erosion, and the overgrowth of invasive plants such as privet, and include plans and designs for a new event space and a "food forest" where the staff will grow fruit and nuts.
"It's extremely rewarding to brainstorm and work side-by-side with other local design professionals from a number of disciplines," said Morphis. "The process gives SDCA volunteers the opportunity to stretch beyond our day-to-day responsibilities and flex our creative muscles. We also learn from each other, sharpen our skills, and gain great satisfaction from helping local non-profits that don't have the resources to hire a design firm to address their needs."
SDCA has hosted a charrette to solicit and refine ideas, as well as several site visits for volunteers. The design process will take several months and is expected to be completed in late summer of this year.
Photo Caption: (L-R): TSW Architectural Designer Robert Huber, TSW Landscape Designers Eloisa De Leon and Houston Harris, and Landscape Architect Chris Morphis are pictured at Our Giving Garden. TSW Landscape Designer David Lintott is also involved in the project, but not pictured.