Construction Progress: Glynn County Veterans Memorial Park
The Glynn County Veteran's Memorial Park in Brunswick, GA is a highly anticipated park project that is now underway in construction. The park, which covers a sprawling 3.5-acre green space in downtown Brunswick, GA, promises to be a major attraction for the community. Designed with a focus on providing visitors with a tranquil and serene environment, the park is a celebration of the sacrifices and contributions made by veterans.
The park's layout is comprised of a network of circular and semi-circular paths that converge towards a strong central axis, creating a dynamic and cohesive environment. This central axis serves as the focal point of the park, anchored by a 4,500 square foot monument plaza that showcases the park's primary purpose – to honor and remember veterans. The complex network of sidewalks provides visitors with a variety of walking trail options, offering unique perspectives and experiences throughout the park.
Construction of the Glynn County Veteran's Memorial Park is being carried out with the utmost care and attention to detail. The project team is working closely with the local community to ensure that the park meets the needs and expectations of all those who will visit and enjoy it. When complete, the park is expected to become a cherished and beloved community asset, a place where families can come together to relax, play, and remember the sacrifices made by veterans.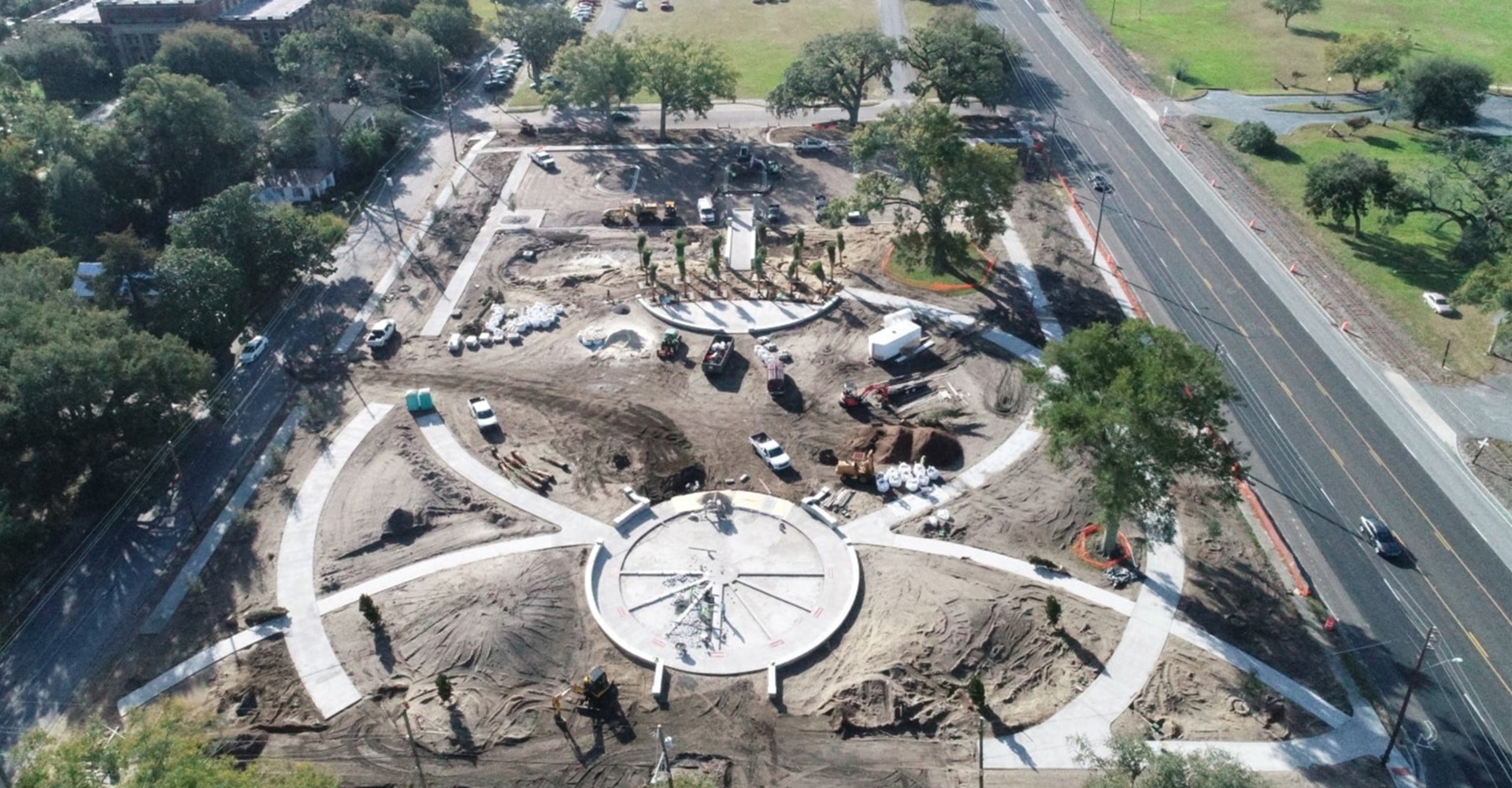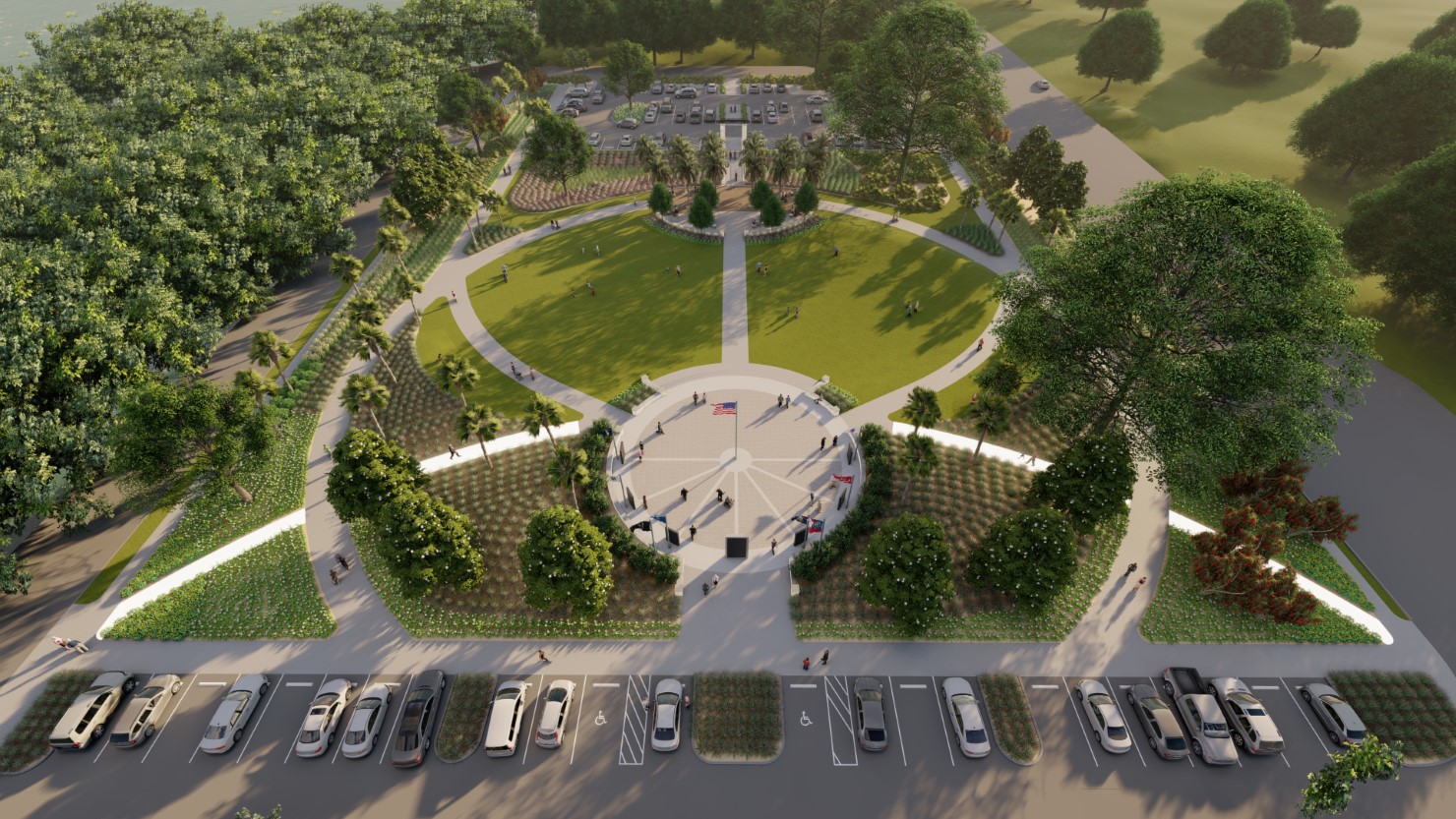 Left Photo: Construction as of Monday, February 10, 2020  //  Right Photo: TSW Rendering
For privacy reasons YouTube needs your permission to be loaded. For more details, please see our
Privacy Policy
.
I Accept
Time Lapse Video of Construction Progress to Date // Courtesy: Glynn County GIS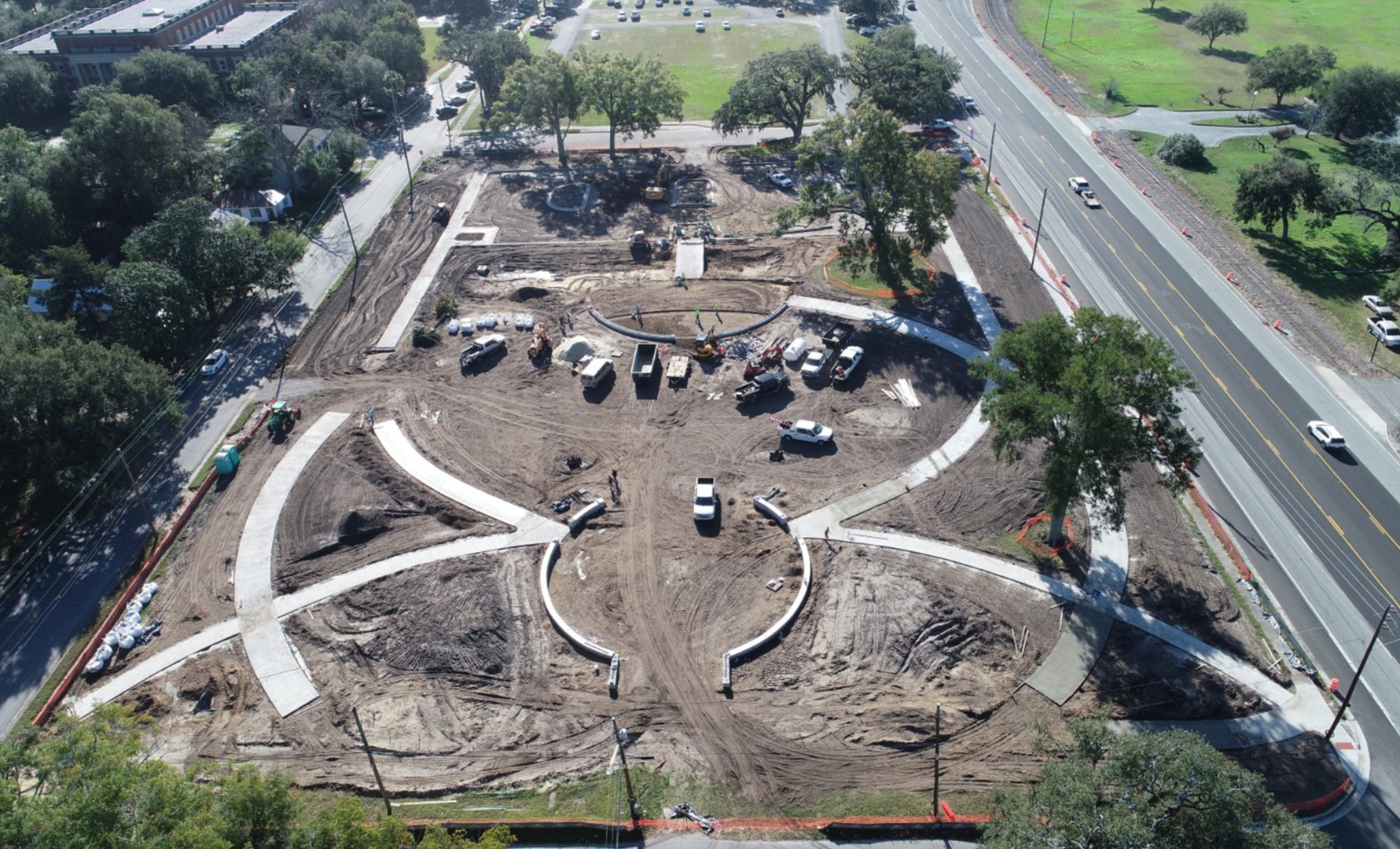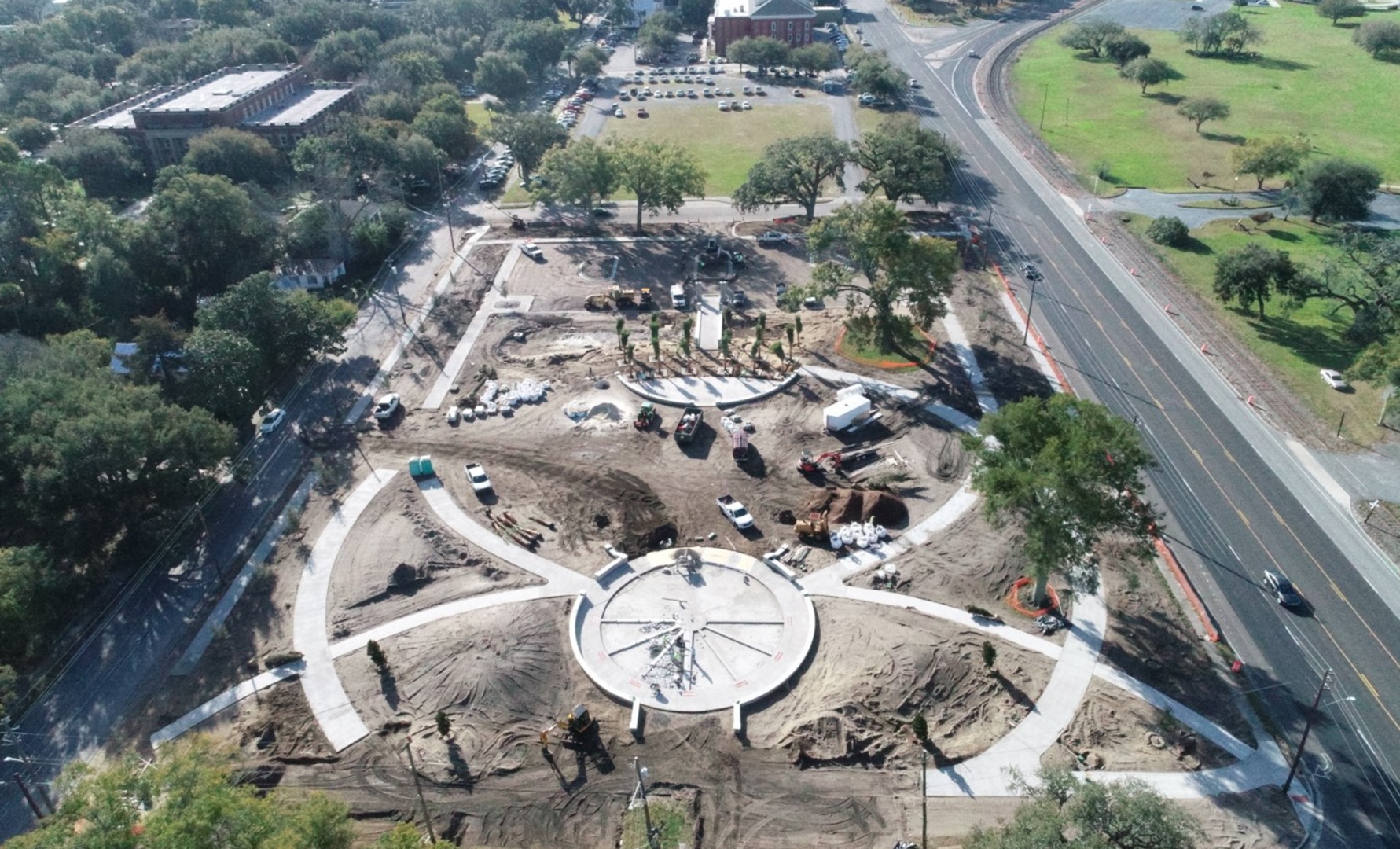 Left Photo: Construction as of Monday, February 10, 2020  //  Right Photo: Construction as of January 10, 2020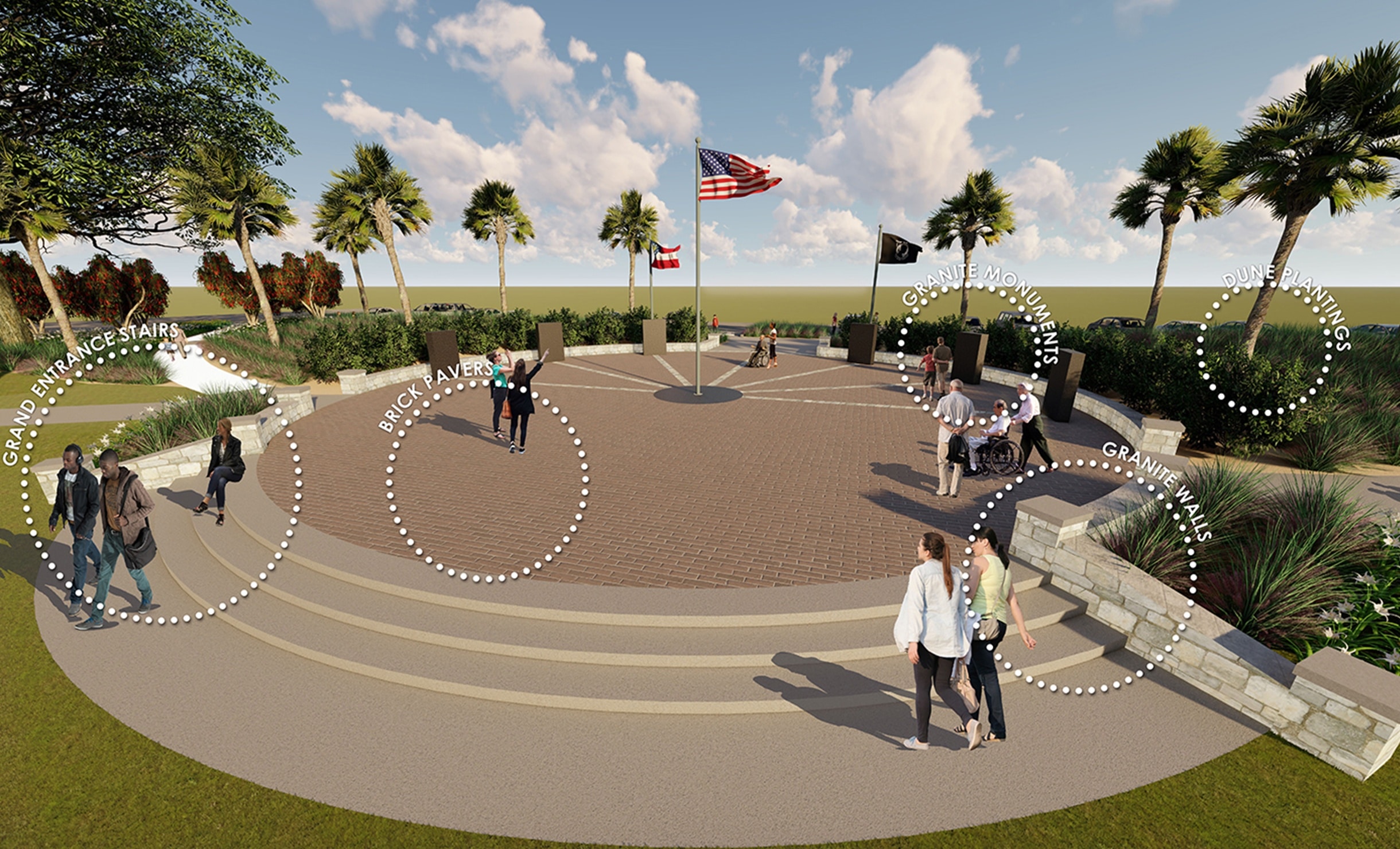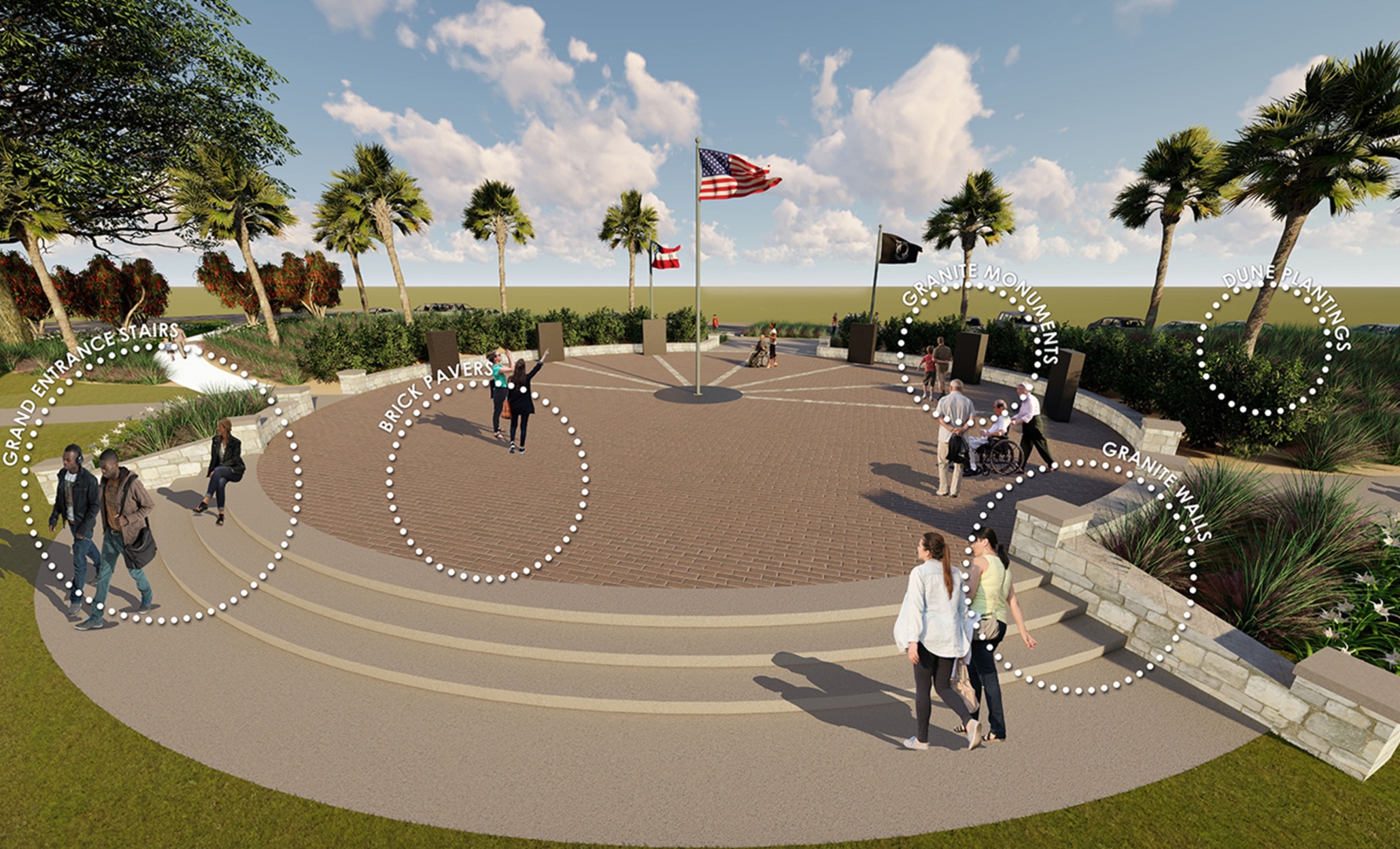 The monument plaza contains six granite markers (4' w. x 6' ht.)  representative of each branch of the military and one central granite marker (6' w. x 10' ht.), which pays homage, via engraving, to those Glynn County Veterans who lost their lives while serving. Being the heart of the park, the monument plaza also serves as a stage for speakers and/or musicians during special events.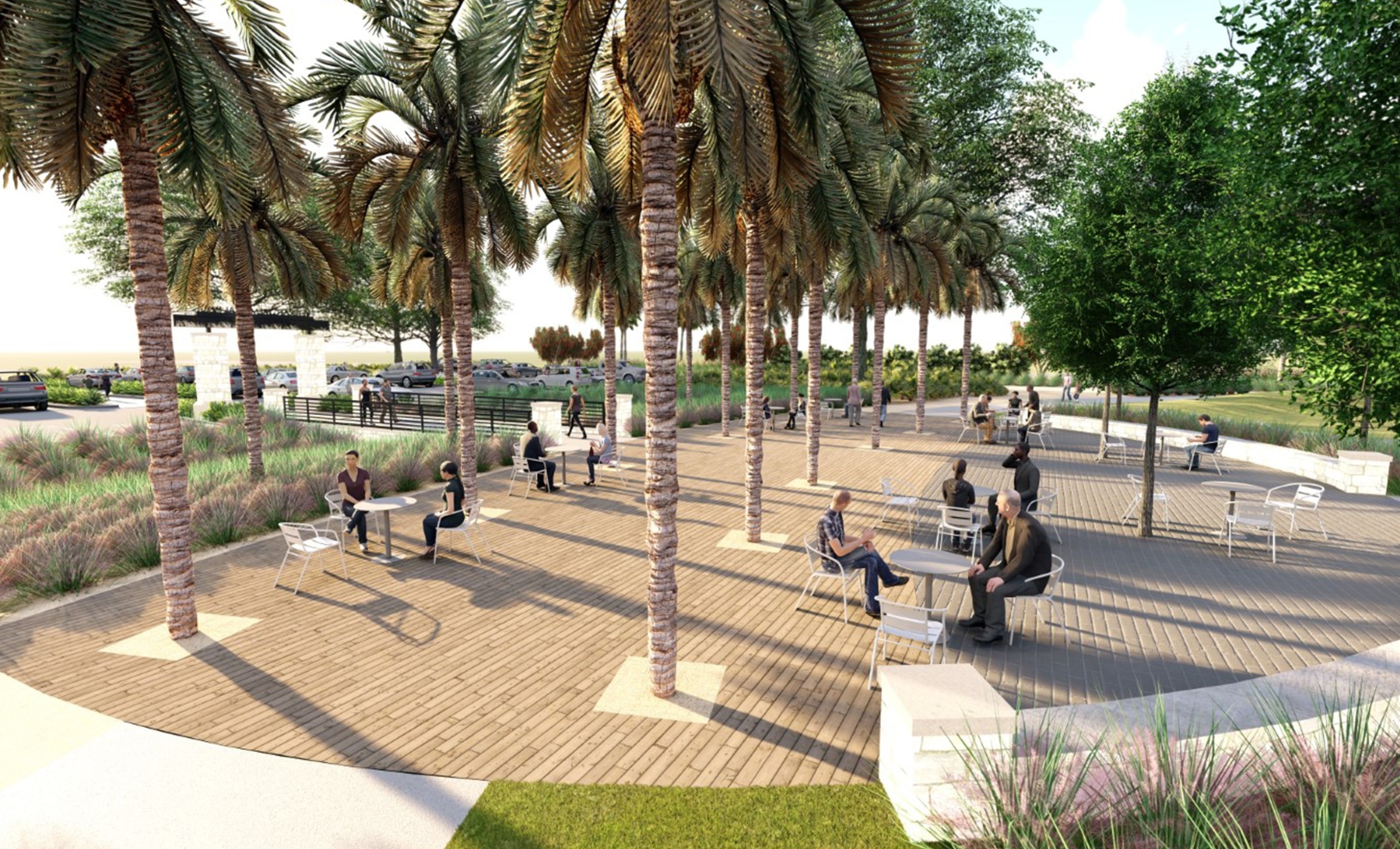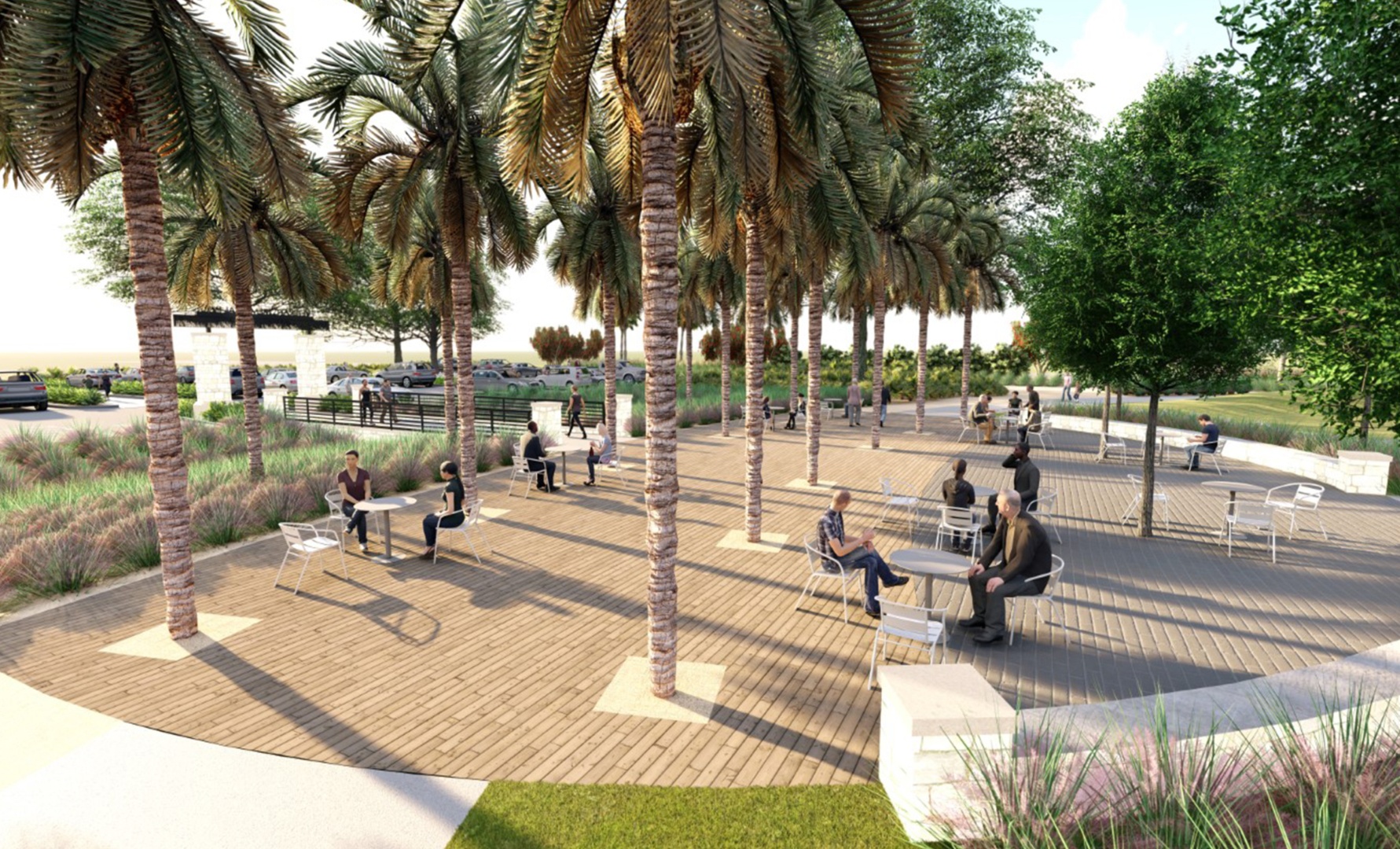 Other components of the Veterans Memorial Park include a new 52 stall parking lot, an entry gateway sign, a 45' long granite bridge over a bioswale, a wooden boardwalk with a colonnade of palm trees, and a large open lawn which also serves as a natural amphitheater. The park paid close attention to native plant choices and accepted the challenges associated with preserving four large historic live oak trees, of which the largest one had a 72"+ DBH.