Meybohm Building Ribbon-Cutting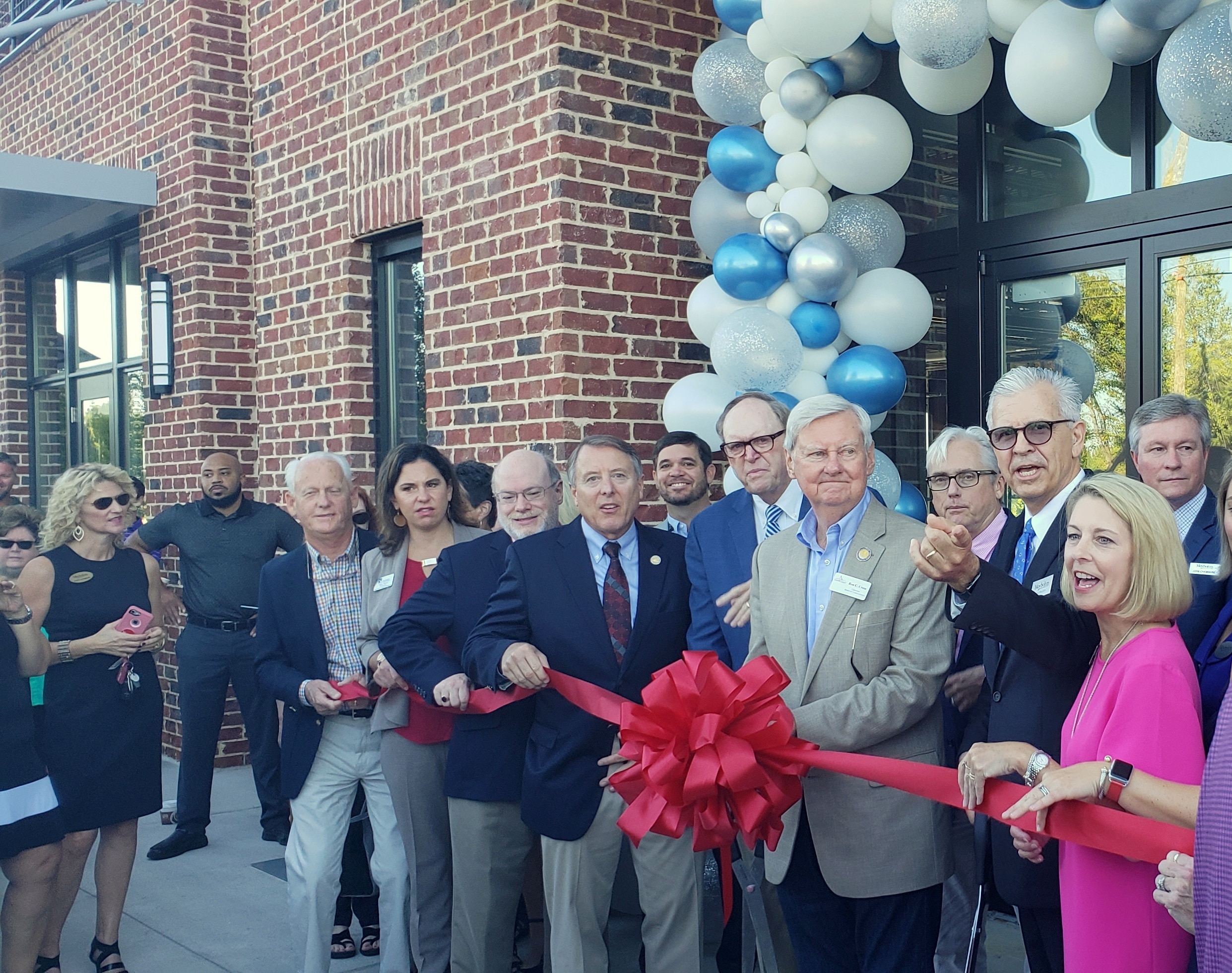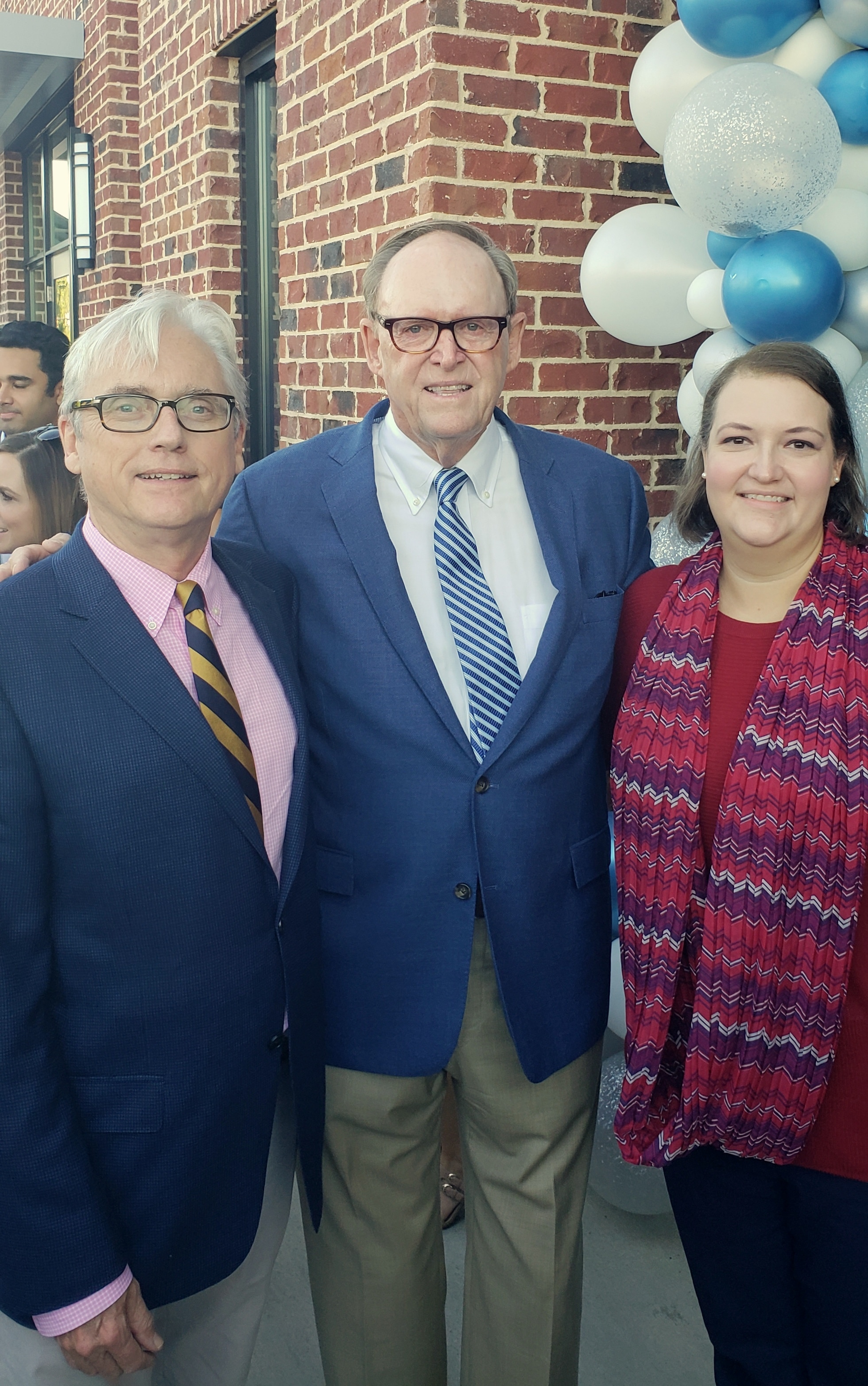 Meybohm Building Ribbon-Cutting – Columbia County officials and the development team creating The Plaza at Evans Towne Center came together for a ceremonial ribbon-cutting ceremony September 19 to officially open the Meybohm Bulding. The four-story structure with 58,000 square feet of mixed-use space is the first building in the new Towne Center's Phase I, and is named for local real estate company President E.G. Meybohm. It is also the first new mixed-use building built in Columbia County in recent years and will be the new home of Meybohm Real Estate. The Plaza at Evans Towne Center is under development by Meybohm Development and was master-planned by Michael Watkins Architect, LLC. Phase I buildings were designed by TSW's Architecture Studio, and TSW's Landscape Architecture Studio also provided design services for the outdoor park-plaza which will serve as a location for festivals and other special events. The general contractor is R.W. Allen Construction.
"The Meybohm Building represents a milestone for Columbia County and for Meybohm Companies, and TSW was delighted to have the opportunity to design it," said Jerry Spangler, founding principal of TSW and director of the firm's Architecture Studio. "The Meybohm Companies will consolidate its training center, new homes division, relocation services and local Evans office into 15,000 square feet of the new space. Additional commercial tenants will occupy the rest of the building, and there will be a restaurant on the top floor. During this project, we heard from numerous city and business leaders that it was fitting to name the building for company Founder E.G. Meybohm who has done so much for Evans and this area through his business ventures and his philanthropy."
TSW designed the Meybohm Building in a transitional architectural style referencing traditional industrial mill building details with modern steel accent elements. Because of the site's topography, visitors will be able to access retail and restaurant spaces from two levels. The structure's most dramatic feature is the overhanging roof on the fourth floor which creates an exciting outdoor dining area featuring beautiful views of the new downtown as well as the existing park and amphitheater across Evans Town Center Blvd. Throughout the Meybohm building, decorative awnings, Juliet balconies and verandas accent the brick exterior.
When completed, The Plaza at Evans Towne Center, a $60 million investment, will consist of six mixed-use buildings, a central park and a County performing arts building. Retail and restaurants will occupy ground-level spaces and a total of 2,000 parking spaces have been planned for the site.
For local coverage of the ribbon-cutting, check out links here and here.