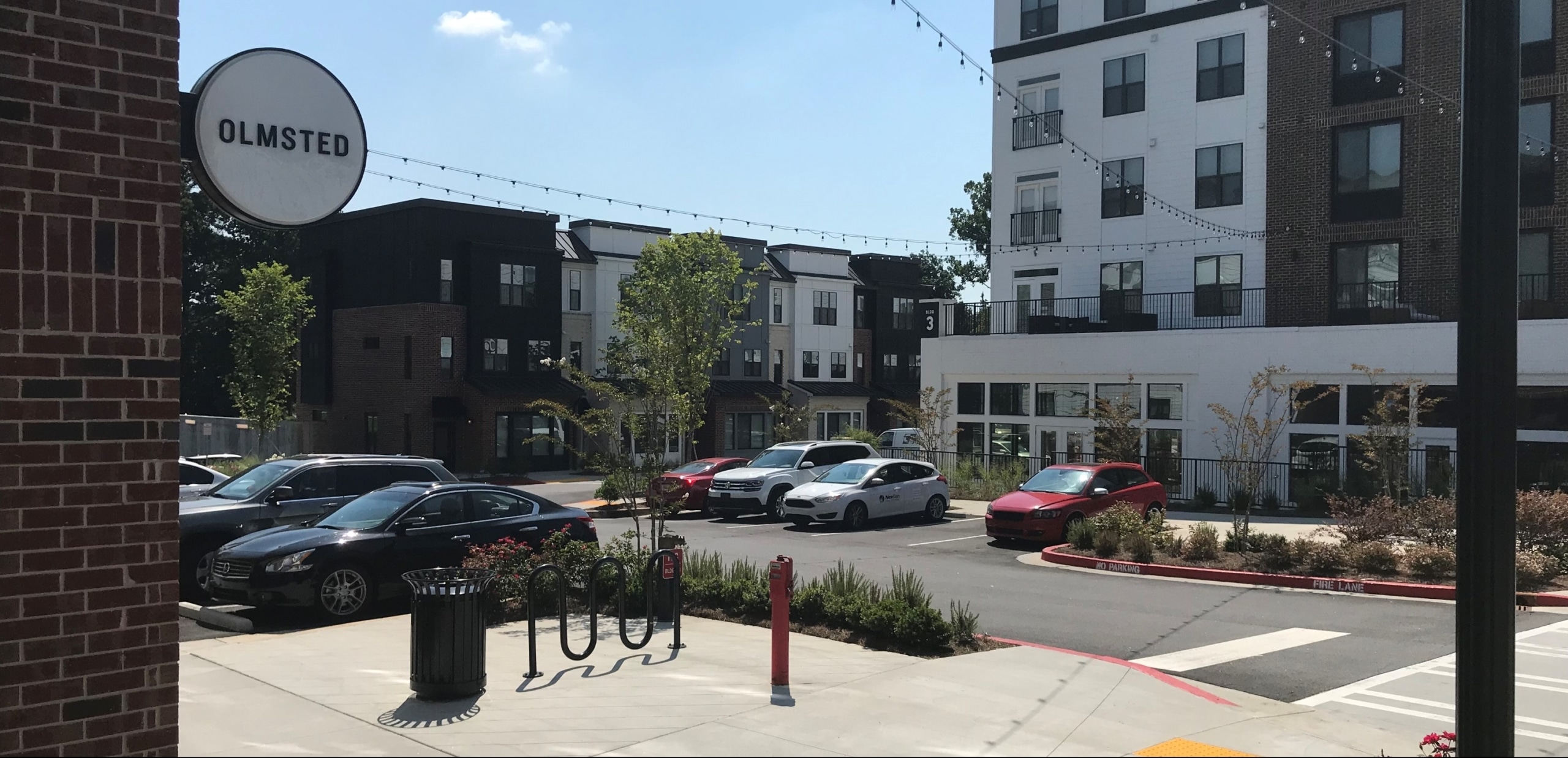 Olmsted Chamblee Wins ULI Atlanta Award – Olmsted Chamblee, a project of the TSW Landscape Architecture Studio, received recognition for its excellence in housing development by being awarded the Urban Land Institute (ULI) Excellence in Housing Development Award. This award is a testament to the hard work and dedication of the TSW team and their commitment to creating a community-driven and sustainable development.
The 6-acre mixed-use project in Chamblee, Georgia is a prime example of TSW's expertise in landscape architectural design. The client wanted to create a sense of place and preserve the historic charm of the area, so TSW was tasked with designing a boutique-like space with a focus on community and function. To achieve this, TSW created three unique amenity courtyards that offered a variety of experiences for residents. The passive shade garden provided an outdoor dining area with a fire pit and string lights, the lively pool courtyard offered swinging hammocks and a custom outdoor kitchen, and the linear courtyard featured a bold mix of hardscape elements and a textured planting palette.
TSW's commitment to sustainability was evident in their design choices for Olmsted Chamblee. The team specified a naturalized landscape using native trees, shrubs, and groundcover, and reduced lawn use to minimize maintenance and conserve resources. Additionally, 68% of the vegetated area was covered with native and non-invasive plants, and 93% of the vegetated area was covered with drought-tolerant plants, further demonstrating TSW's dedication to creating a sustainable development.
In conclusion, the award-winning Olmsted Chamblee project is a prime example of TSW's ability to create iconic and sustainable developments that are both functional and aesthetically pleasing. The project's success is a testament to TSW's commitment to their clients and to creating communities that are safe, healthy, and vibrant.
For more information on the project, click here. Home at the Battery, another TSW Landscape Architecture Studio project, was also a finalist for the Excellence in Housing Development Award. To read about the other award winners, click here.