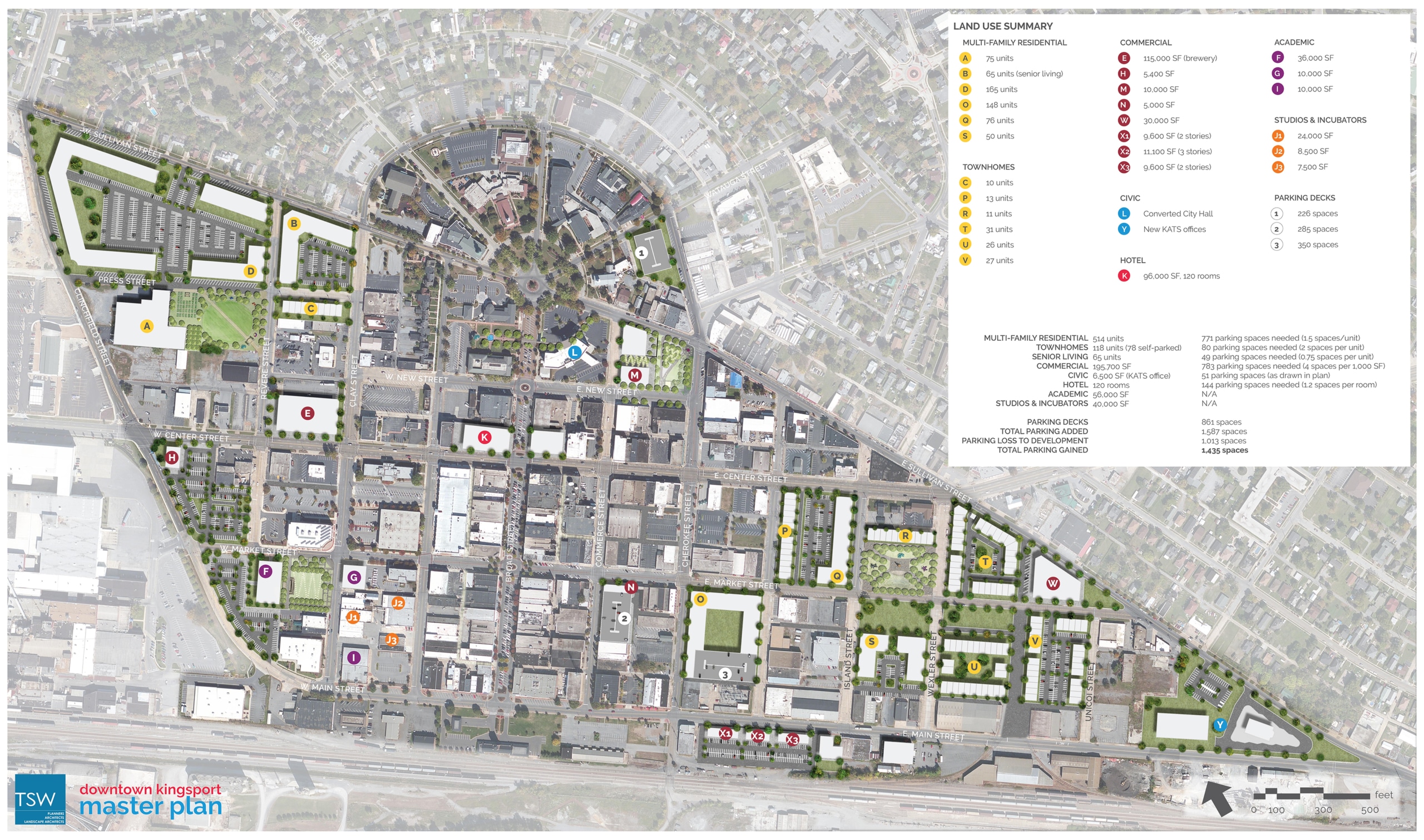 TSW completed the
Downtown Kingsport Master Plan
 last month and will be presenting the process and results at the
Tennessee American Planning Association Annual Conference
 this week. The City of Kingsport, an important historic center designed by famed landscape architect John Nolen, is a city of walkable urbanism and distinguished architecture. The session will explore creative placemaking strategies that will guide the economic and urban form of the City of Kingsport for the next 20 years, focusing on:
Land Use & Development: To provide opportunities to create an attractive downtown, while adding new residences and downtown anchors, such as parks, makers spaces and business incubators, and cultural centers.
Transportation: To create safer and more attractive pedestrian areas, and implement a more effective parking management strategy.
Economic Development: To strengthen existing businesses, increase amount of dollars spent downtown, and recruit future businesses that further boost downtown's economy.
Arts & Culture: To foster a rich environment where theaters, museums, and public art can flourish.
Academic Village: To create a campus for area colleges that is seamlessly incorporated into Kingsport's urban fabric and that provides mutual benefits to downtown.
The project team, which included the City of Kingsport, TSW, Mattern & Craig, URBAN 3, Friction Shift, and Chipley Consulting, worked through a five month public engagement process to craft a contextual and realistic road map for the City. The session speakers will include: Lynn Tully, City of Kingsport Development Service Director; Nathan Woods, City of Kingsport Senior Planner; Adam Williamson, TSW Senior Principal; and Joe Minicozzi, URBAN 3 Principal.