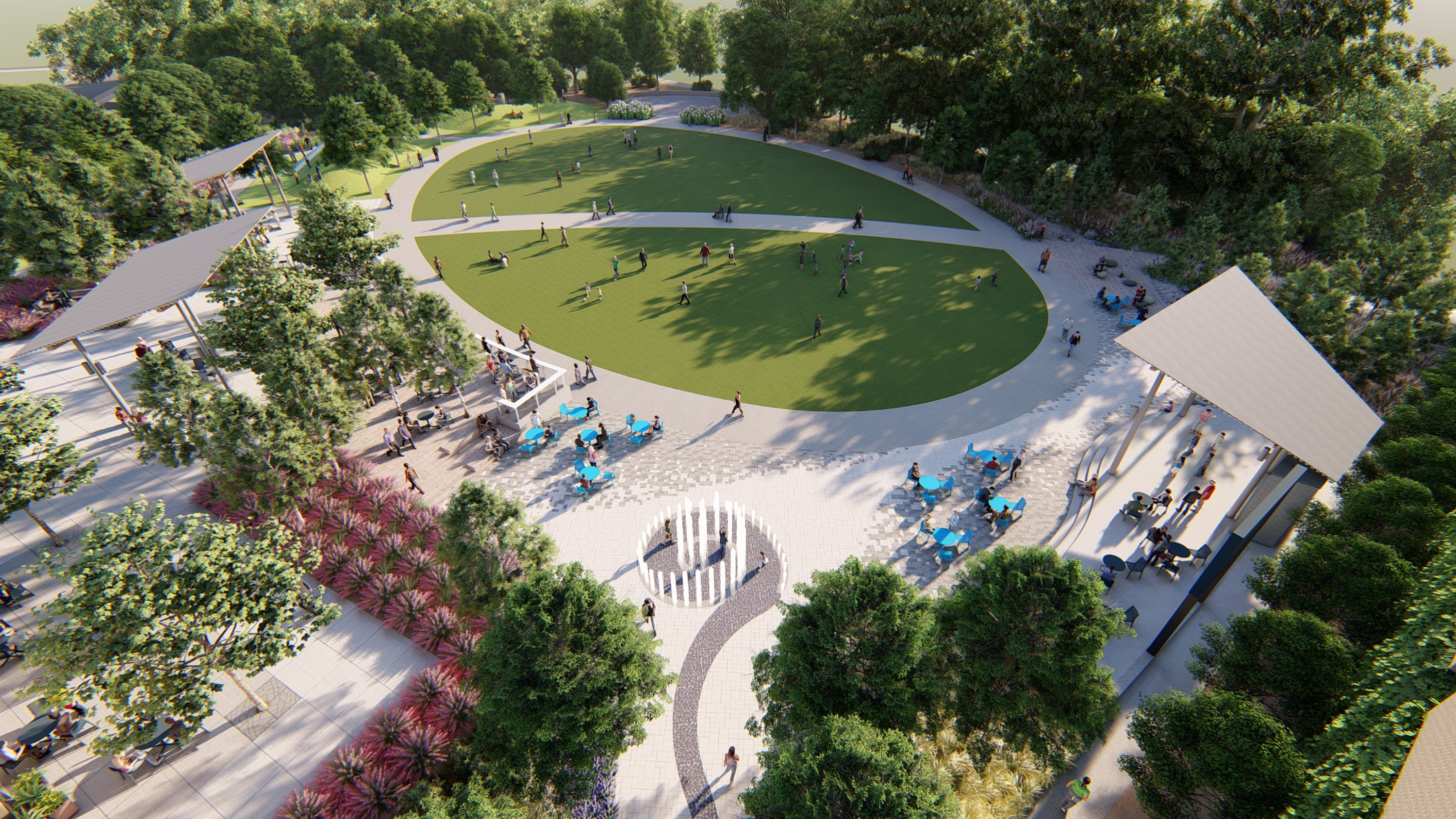 The City of Peachtree Corners Town Center Park is starting to take shape. TSW conducted a construction site visit earlier this week and below are photos showing various park components in progress, including the interactive water feature, amphitheater area, Veteran's Memorial, and steel columns for the large television. Construction for the shade structures and stage building should begin soon.
When completed (see rendering above), the park will serve the community of Peachtree Corners as the City Green with a large oval amphitheater, open air pavilion, interactive water feature, playable art, turf berms, Founders Monument, community garden, and Veteran's Memorial.
Another phase is the Botanical Garden, which will connect the pedestrian bridge to the Town Center Park, meandering along an existing stream. The Botanical Garden Area includes a tree house and trees with Identification tags for learning.
TSW's Landscape Architecture Studio has been responsible for concept design through construction documents.