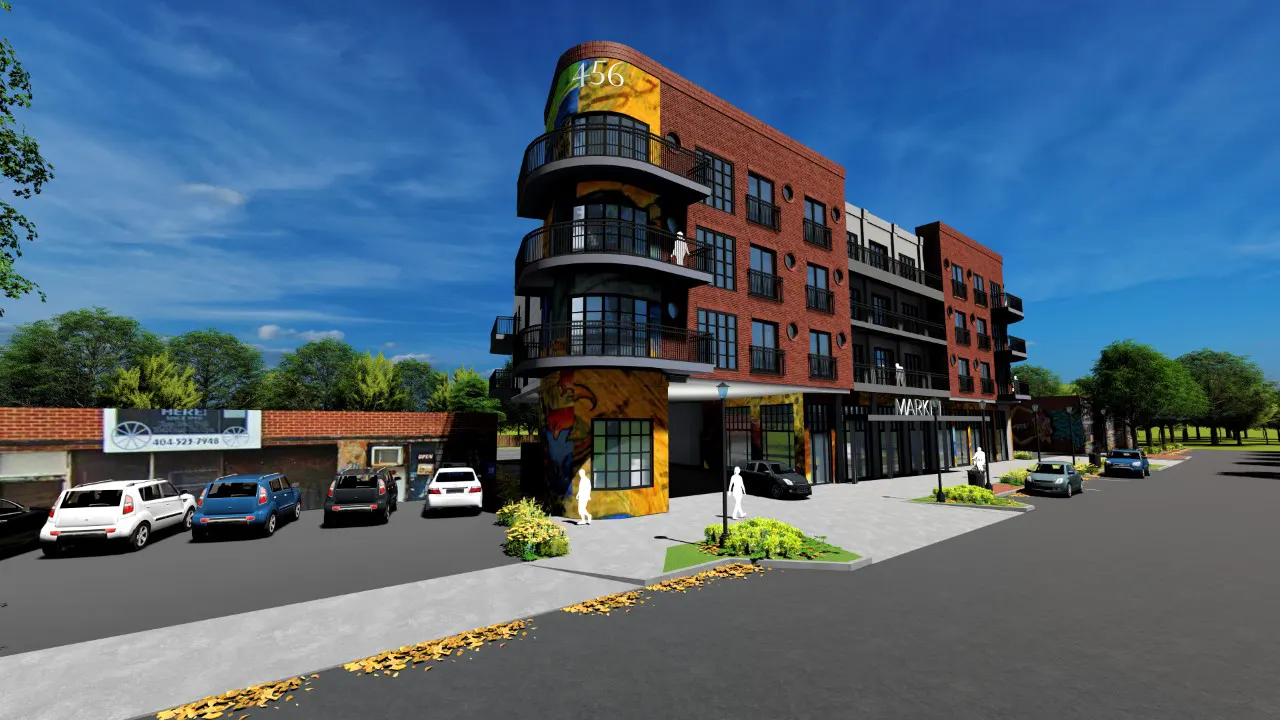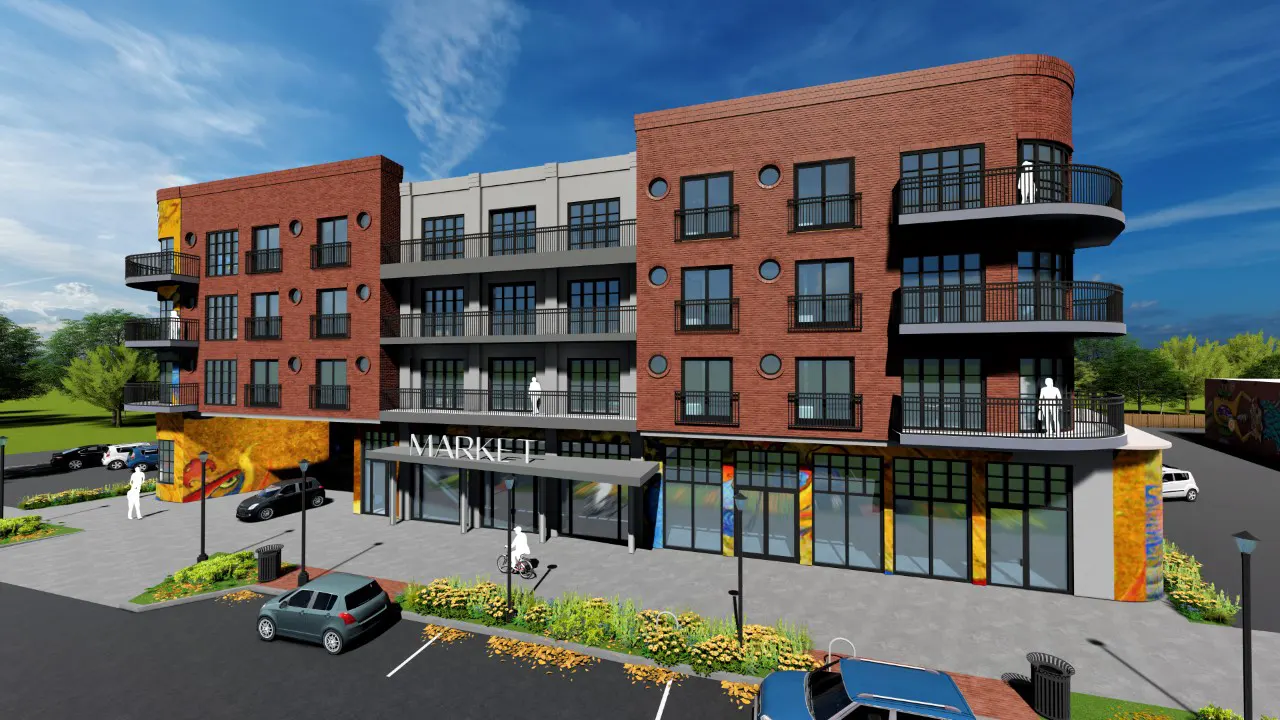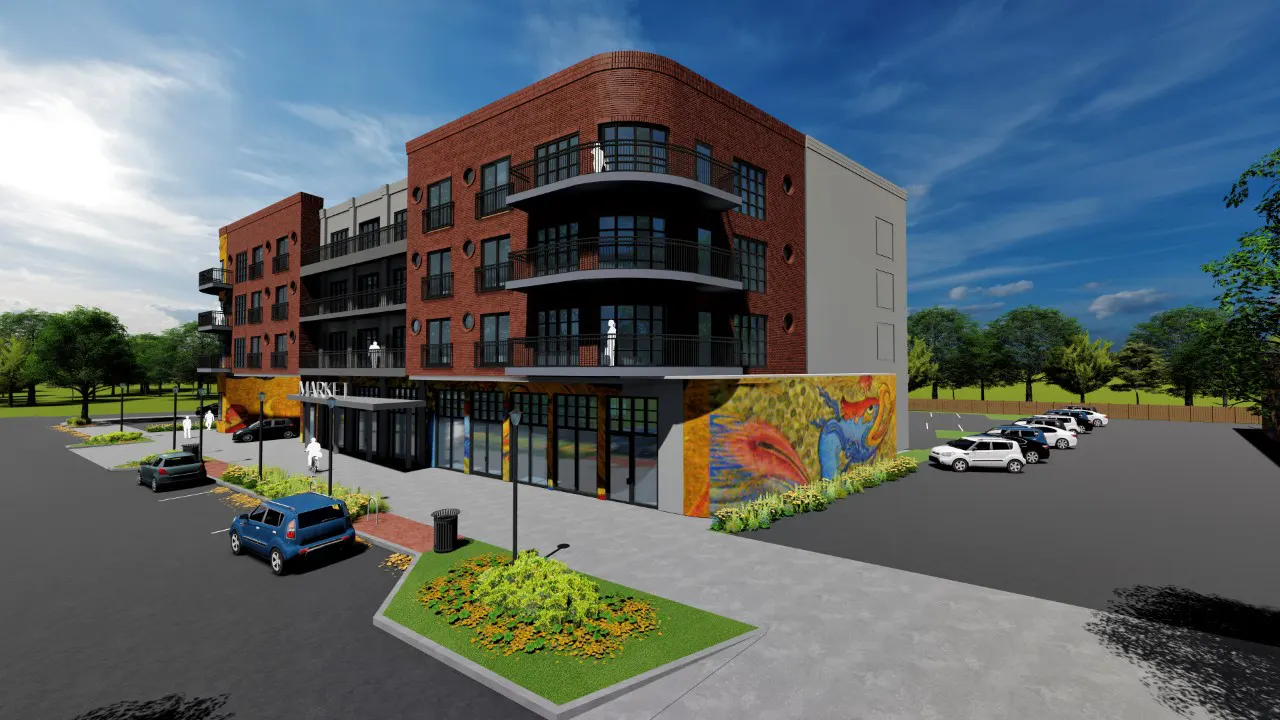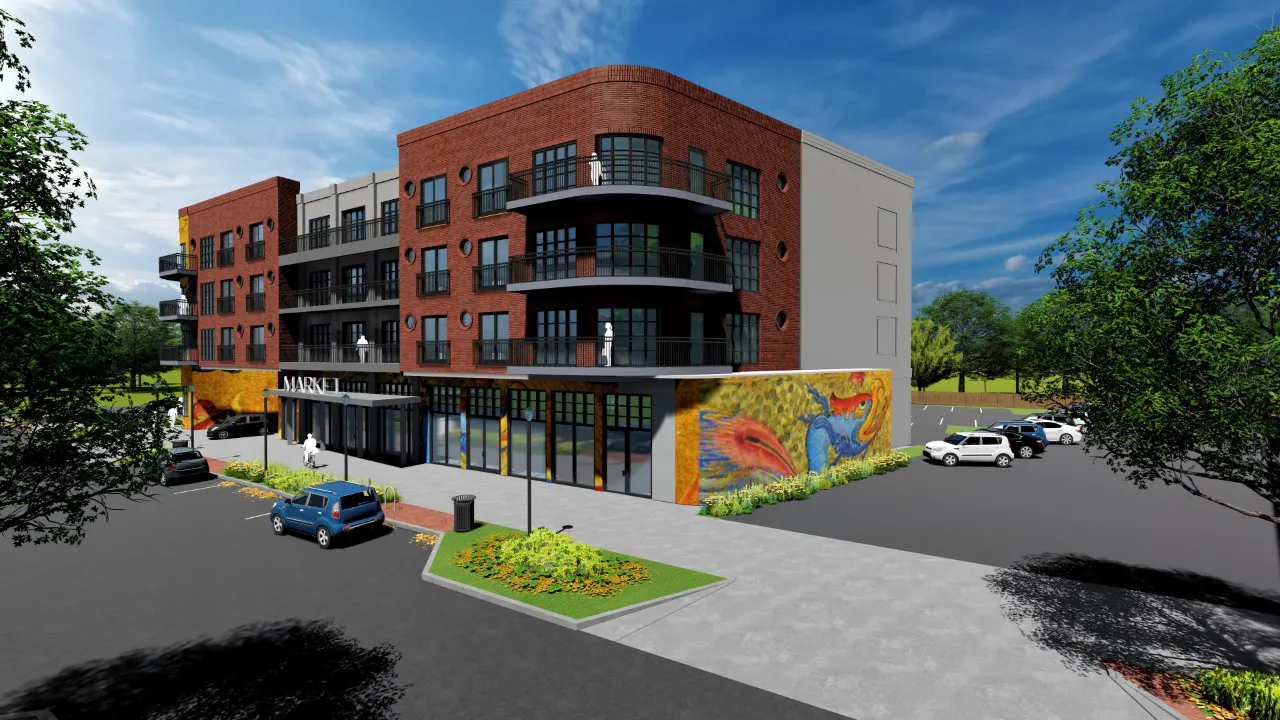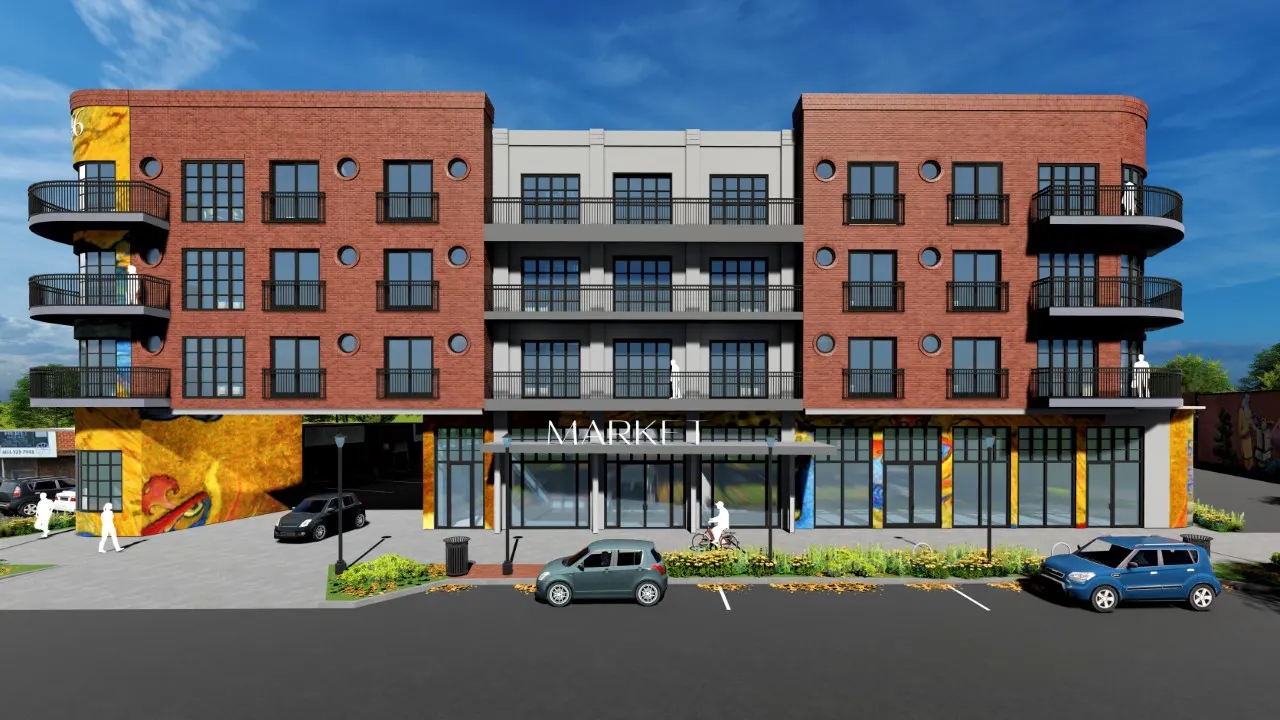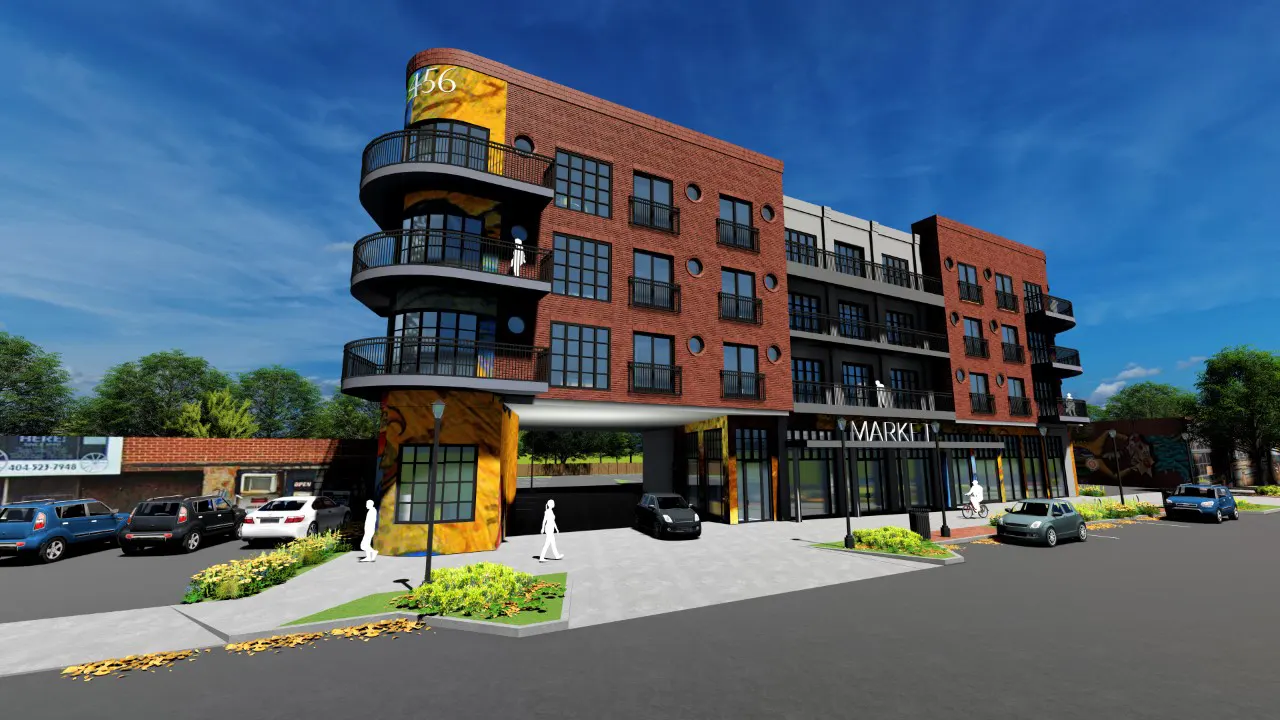 Description:
456 Flat Shoals Avenue is a mixed-use building proposed by Pellerin Real Estate in the East Atlanta Village (EAV) area of Atlanta. The building will be four stories tall and is designed to blend seamlessly into the existing neighborhood. The building will comprise of approximately 37 for-rent apartments, including micro-units, one-bedroom, and two-bedroom floor plans. These apartments are designed to provide residents with a comfortable and convenient living experience, and are outfitted with high-end finishes and appliances.
The ground floor of the building will feature 4,000 square feet of commercial space, which is proposed to be woven into the already vibrant EAV neighborhood. This commercial space will provide residents with convenient access to a variety of shops, services, and amenities. The ground floor will also be outfitted with large windows and other design elements to create a welcoming and inviting environment.
The exterior design of the building draws inspiration from the existing architecture in the area and features a brick façade with large windows and curved balconies. The design also incorporates an Art Deco flair, paying homage to the existing buildings in the area. Additionally, murals by local artists are proposed to be integrated onto the façade, giving a contextual feel to new construction.
The project is currently going through the City of Atlanta's permitting process, and construction is proposed to begin later this year. The project is designed to meet the needs of the community and provide a high-quality living experience for residents. It will also bring new jobs and economic opportunity to the area. Overall, 456 Flat Shoals Avenue is an exciting new development that will enhance the East Atlanta Village neighborhood with an unique architectural design, affordable living and commercial spaces that will help the community grow and prosper.