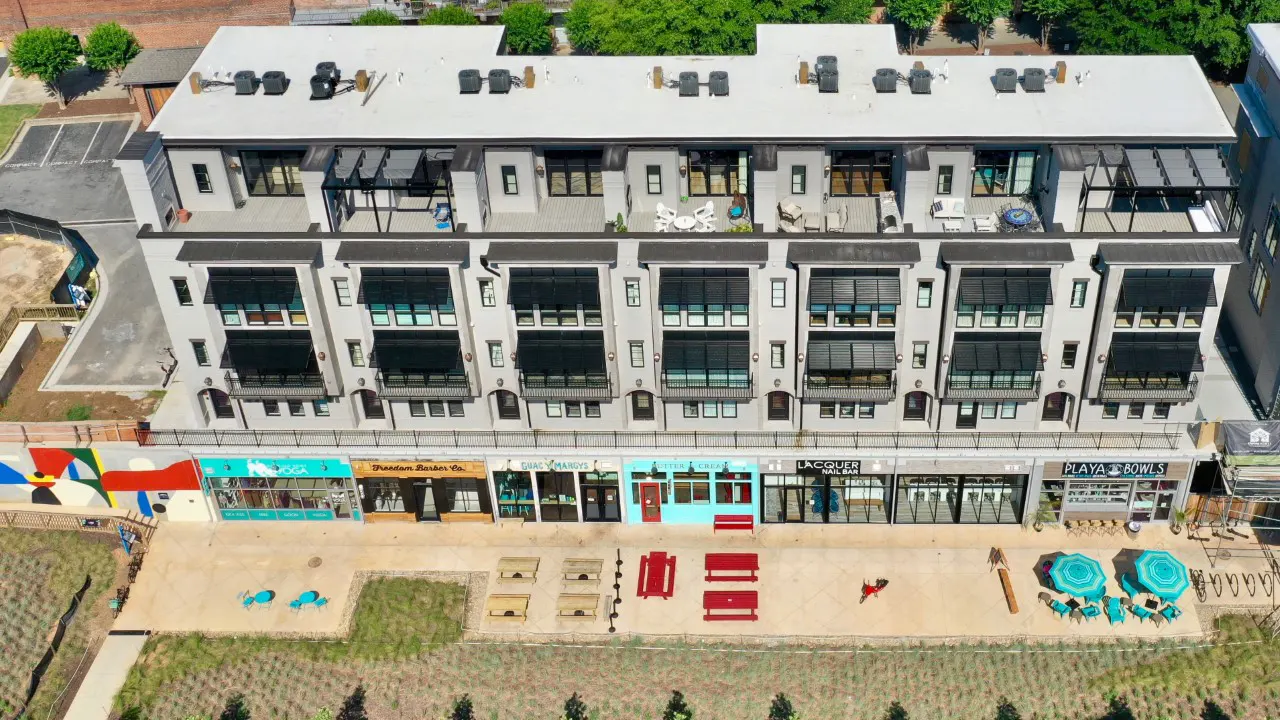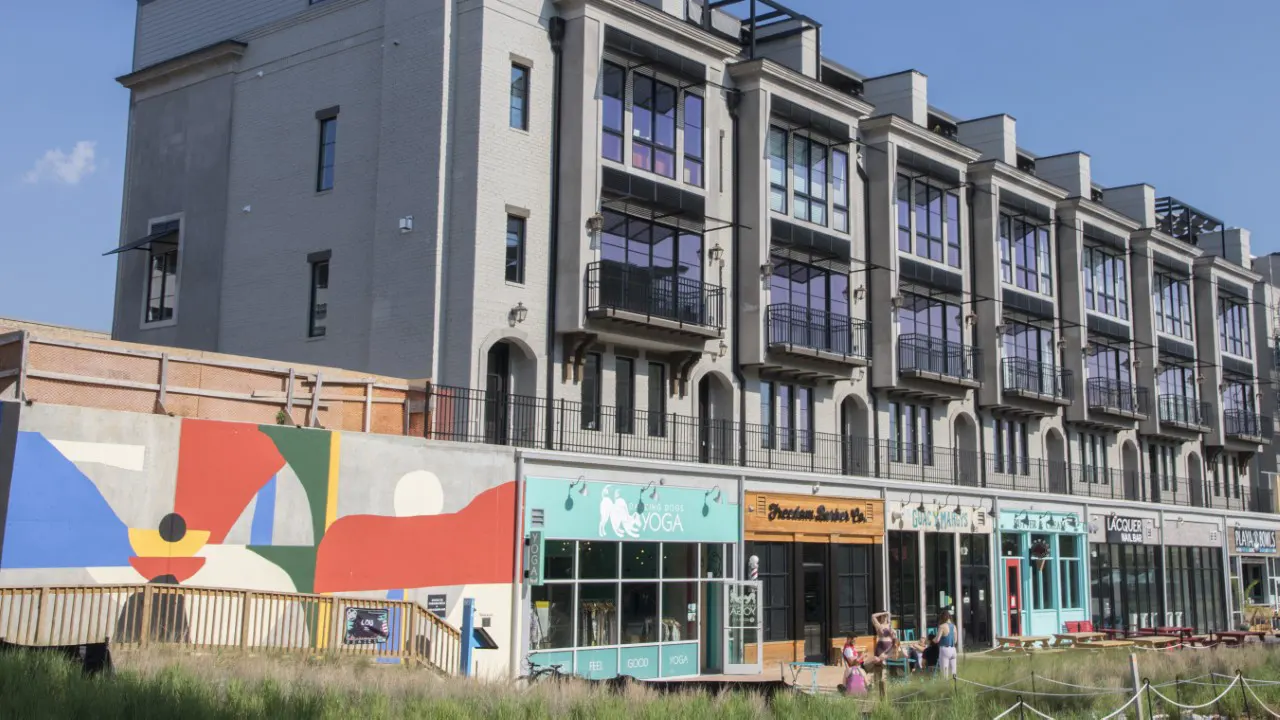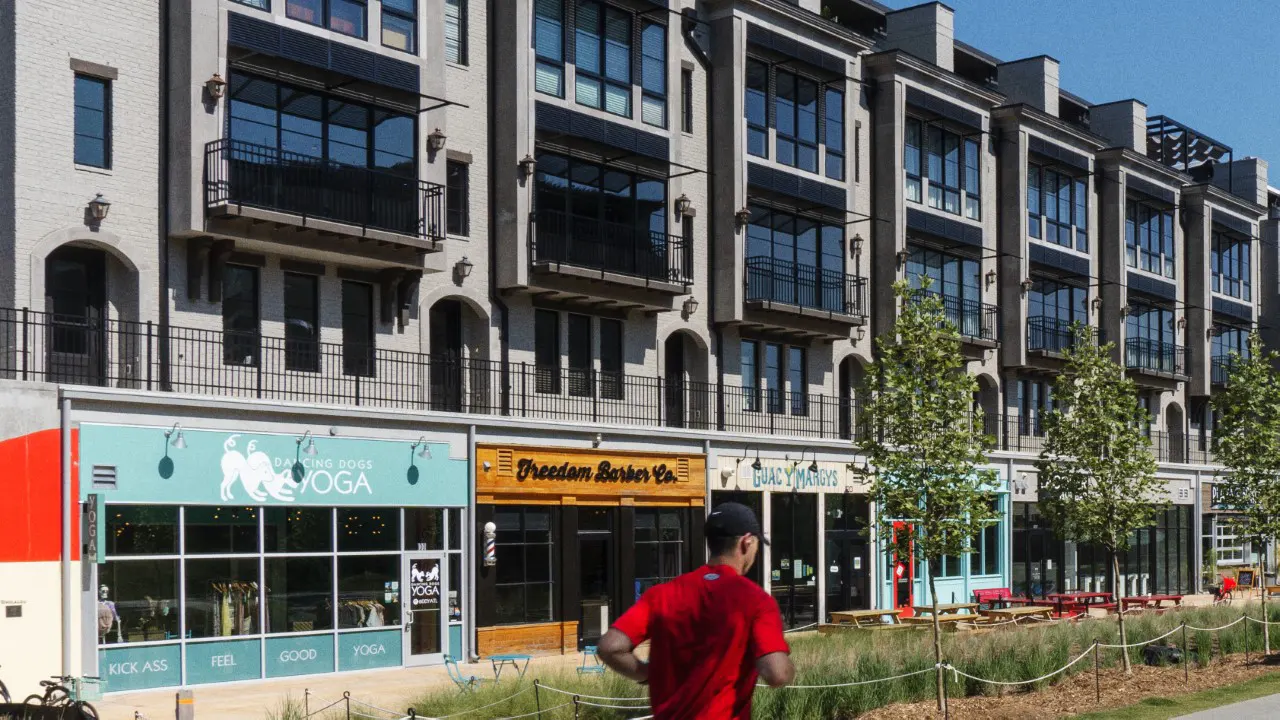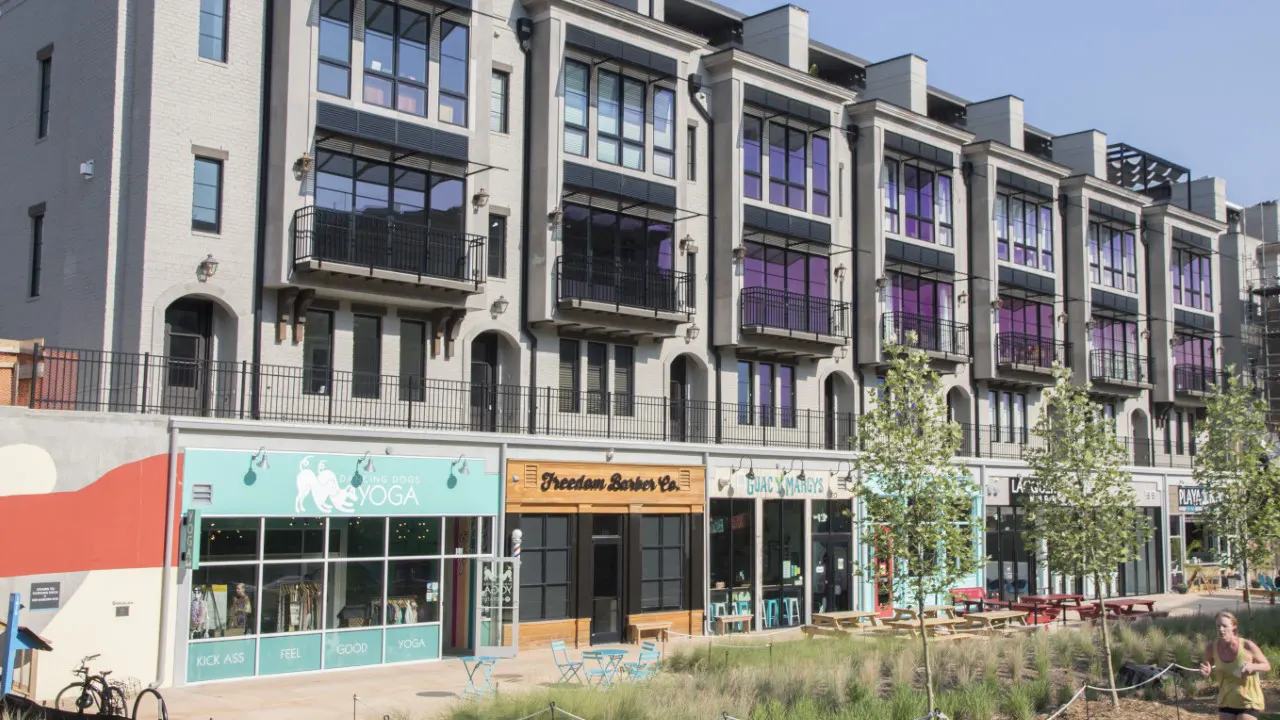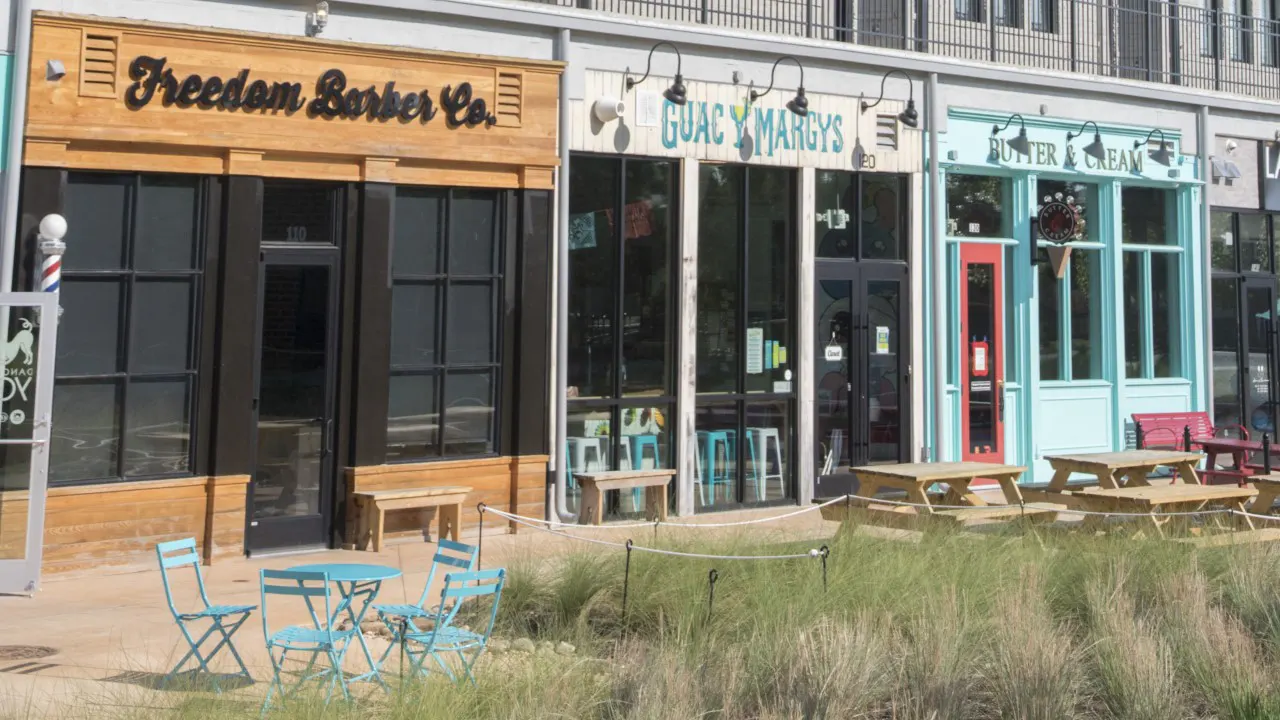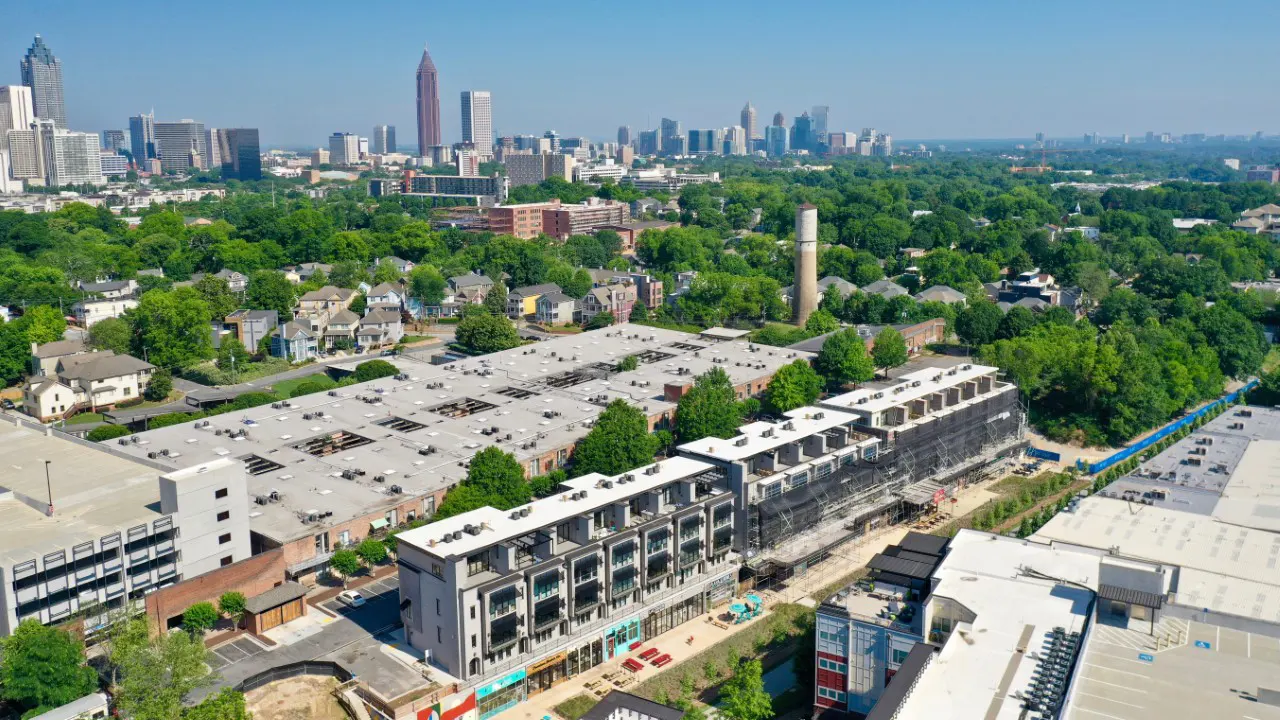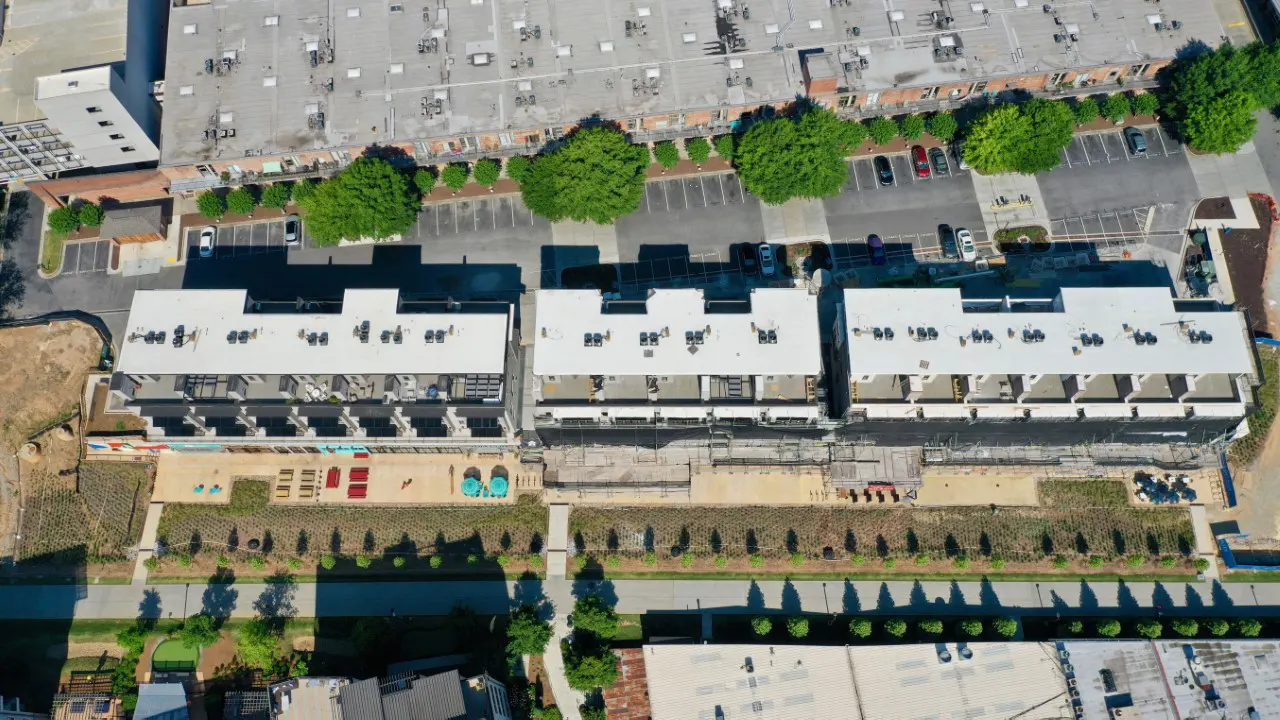 Studioplex Beltline Retail & Townhomes
Location: Atlanta, Georgia
Status: Under construction
The development consists of 19 townhomes, nestled above a floor of restaurant and retail space

Each townhouse provides generous balcony space and rooftop terraces, for a relaxing retreat

The property has direct access to the Eastside Beltline Trail and is within a short walk of Krog Street Market
Description:
Located in the heart of the Atlanta BeltLine's Eastside Trail, this building is within a short walk of Krog Street Market, Freedom Park, and the King Historic District. This 460' long structure exceeds the normal standards for mixed-use buildings and is designed as two distinctly separate buildings. The lower 30,800 sf Beltline Building is entirely retail and restaurants, and it is accessible to the public from the Beltline. The upper Residential Building is a series of 19 townhomes accessed via parking off of Auburn Avenue.
The architecture of the building reflects a traditional style with modern touches. The design incorporates elements such as open floor plans with living, dining, cooking, and socializing spaces. Each townhouse provides an option to connect the living room to the outdoors with a folding door system that lets any interior space open up to the outdoors. This feature is standard in all units, and it supplies ample natural daylight. The design also includes a two-car garage and residential elevator that connects to all levels with ease.
The development caters to those that want the space of a single-family home with the amenities of living In-town. The architecture, design and location of the development make it an ideal place for people looking for a unique living experience in an urban setting.
After TSW completed the black box commercial building at Studioplex, TSW was hired to do one tenant fit-out for an up-and-coming Barber, Michael Sponsel. Sponsel who did a cameo in a popular TV show, Queer Eye, was ready to create his own barber shop and grow his team. Having his shop in Studioplex commercial box on the Beltline was the guarantee exposure he was looking for. TSW went through schematic design closely with Sponsel and reviewing image boards to create the design aesthetic he was looking for. The main focus for TSW was the storefront. With limited length to make a powerful impact, detail and quality were important. Industrial windows with black walls and light wood trim work make it stand out from the crowd. Inside features brick wall, wood paneling, and exposed ceilings.
Overall, the development is a perfect example of how traditional and modern elements can be blended together to create a unique and visually appealing development. The location of the development, near the BeltLine, makes it easily accessible for customers and helps to attract a wide range of customers. TSW's design not only helped to create a beautiful and inviting space for residents but also helped Michael Sponsel to create a powerful impact and stand out from the crowd with his Barber shop.