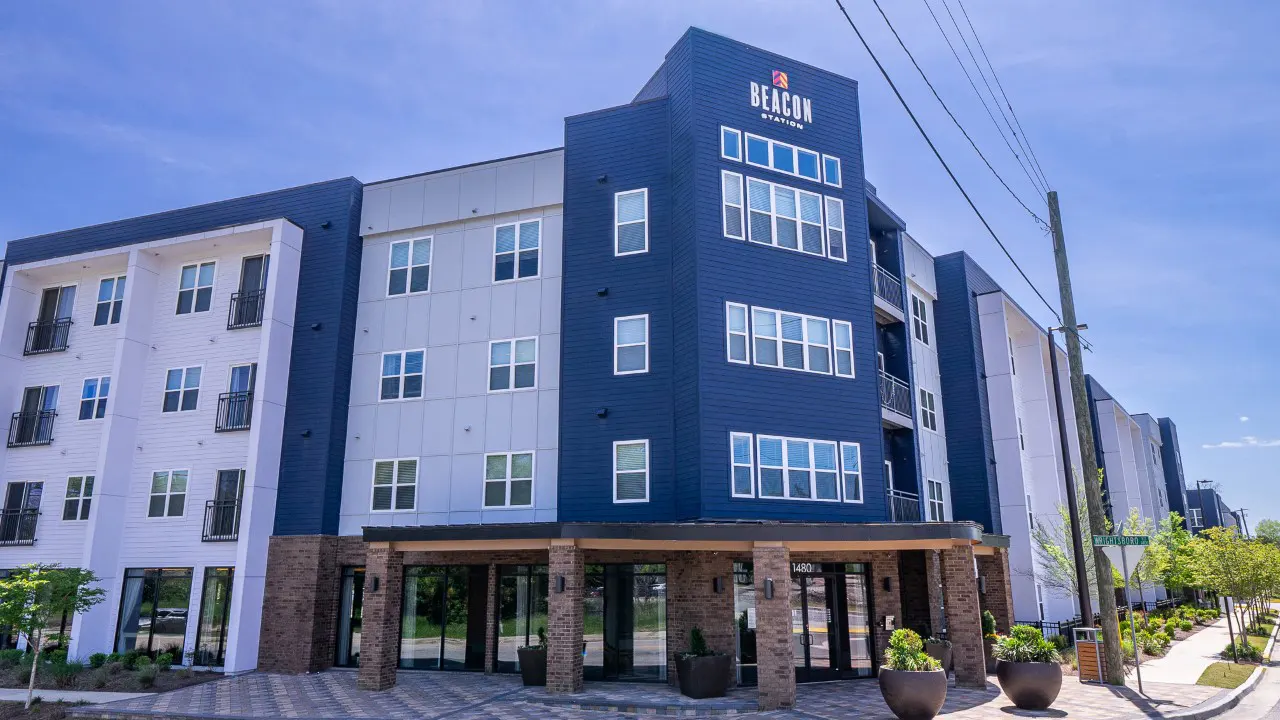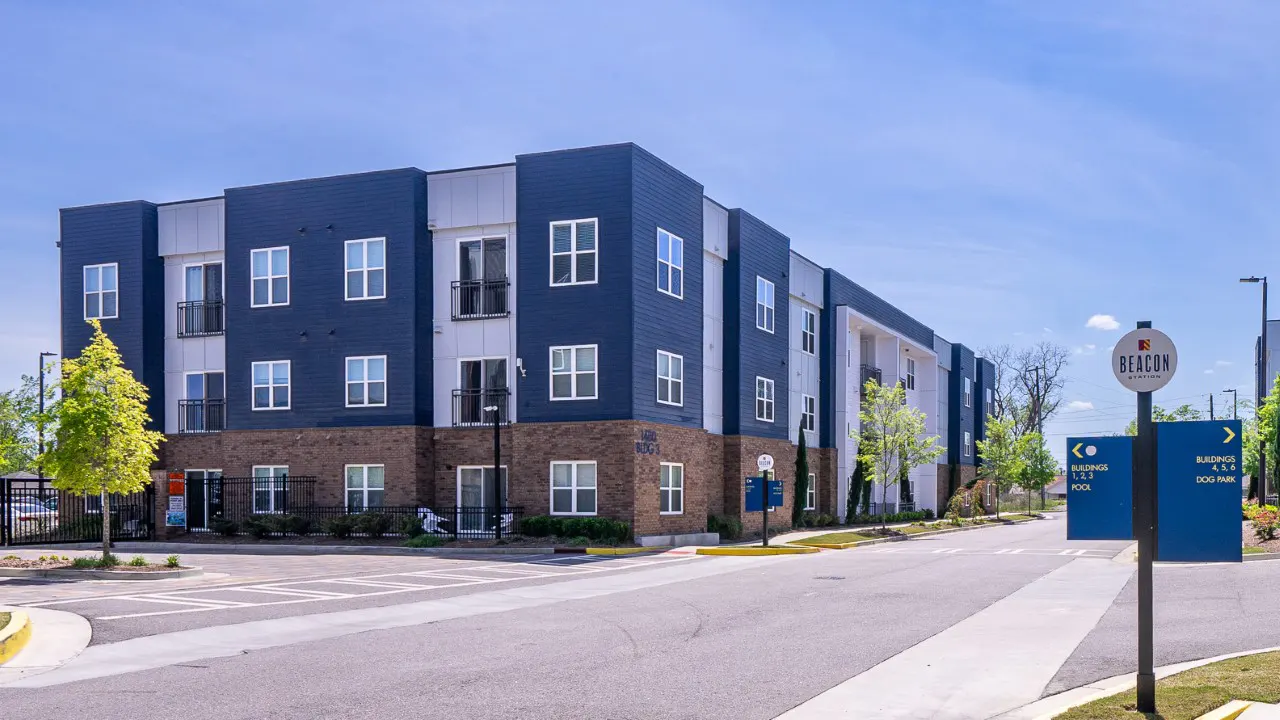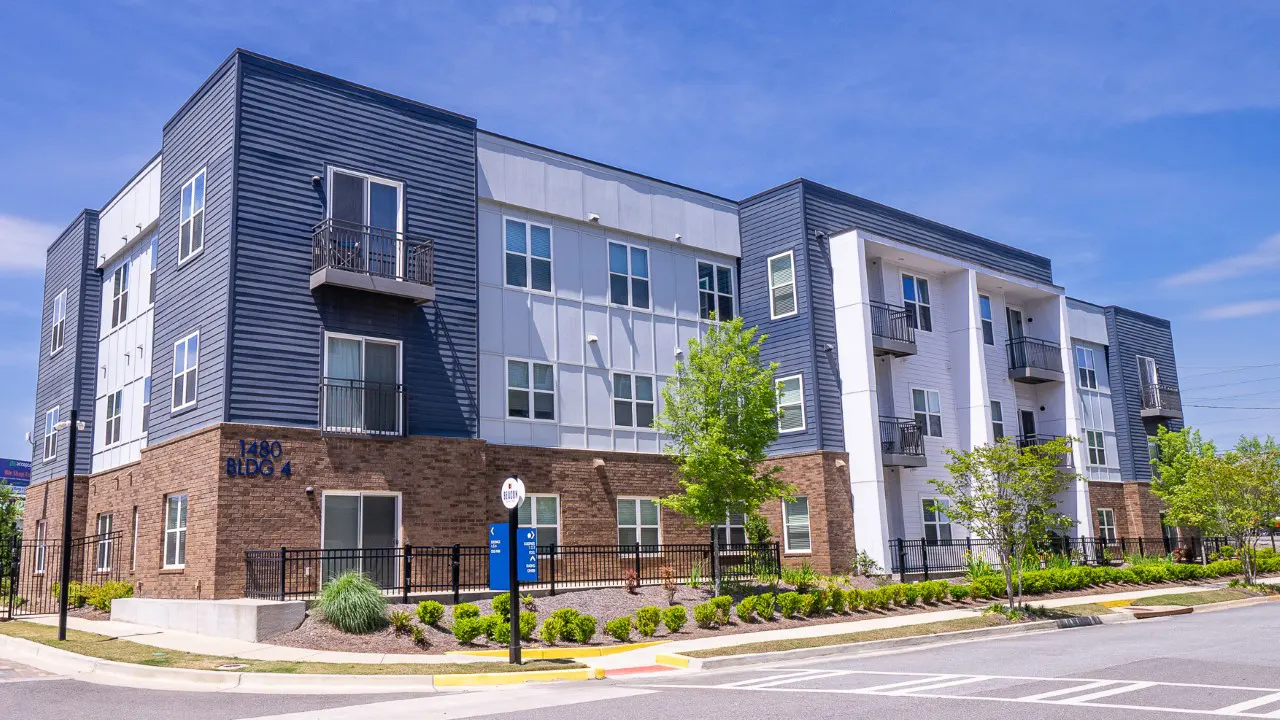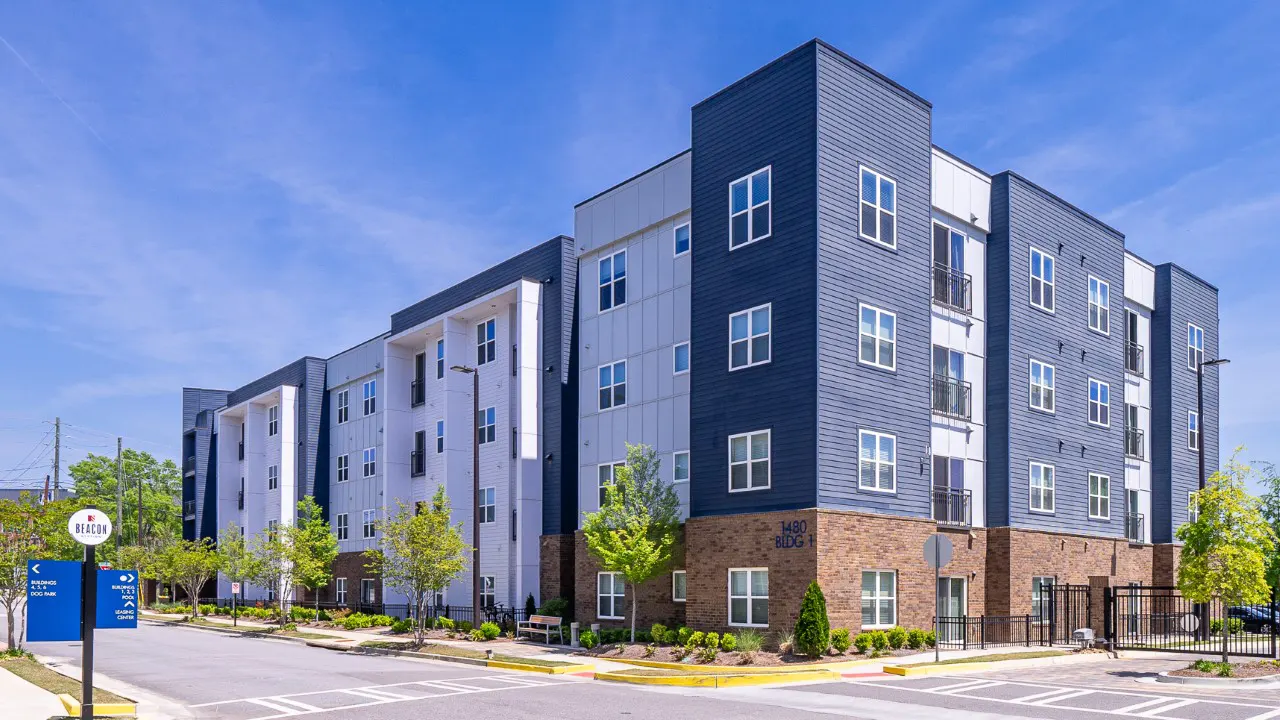 Beacon Station Apartments
Description:
The Beacon Station Apartments project was an exciting new development that brought 221 high-end apartment units to the historic city of Augusta, GA. The apartments were located in the Laney Walker / Bethlehem neighborhood, near the Medical District, and were built on more than 7 acres of previously vacant industrial land. The development consisted of 6 apartment buildings, each with more than 7,000 square feet of amenity space. These amenities included a resort-style pool, outdoor kitchen and BBQ area, and club and fitness rooms, as well as a yoga studio and dog park.
The design of the buildings was a unique blend of garden-style walk-up apartments and a large double-loaded corridor residential building, with a contemporary urban aesthetic. The buildings were designed to be pedestrian-friendly, with parking hidden at the back of the buildings. The unit designs were modified to fill in the breezeways on the street side, creating a U-shape breezeway that led to the back of the building. This design feature helped to create a sense of privacy and seclusion for residents while still maintaining easy access to the amenities and common areas.
The construction of the Beacon Station Apartments was primarily wood framing, with balcony styles that included Juliette and catwalk designs. The use of wood framing helped to create a warm and inviting atmosphere, while also being cost-effective and environmentally friendly. The Juliette and catwalk balcony designs added a touch of elegance and sophistication to the overall aesthetic of the development.
Overall, the Beacon Station Apartments project was a fantastic opportunity for residents to experience luxury living in a convenient and desirable location. With its wide range of amenities and unique design features, this development was sure to become a popular choice for those looking to live in the heart of Augusta, GA.