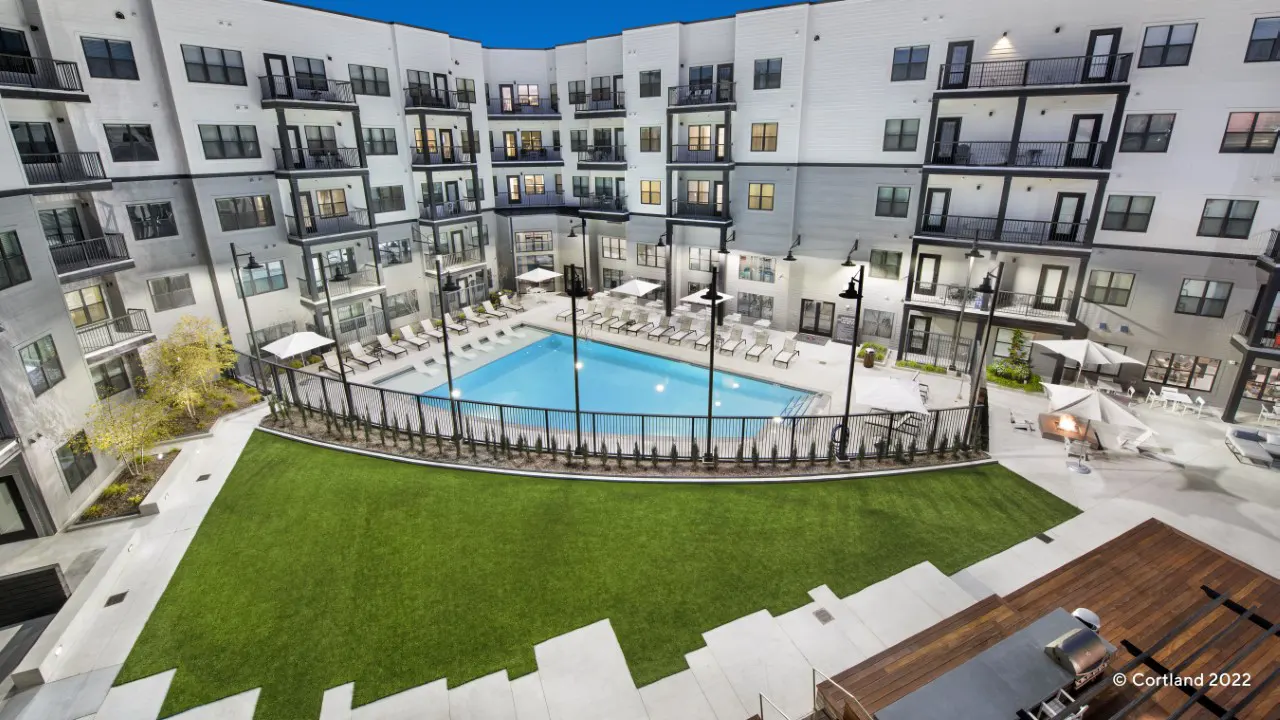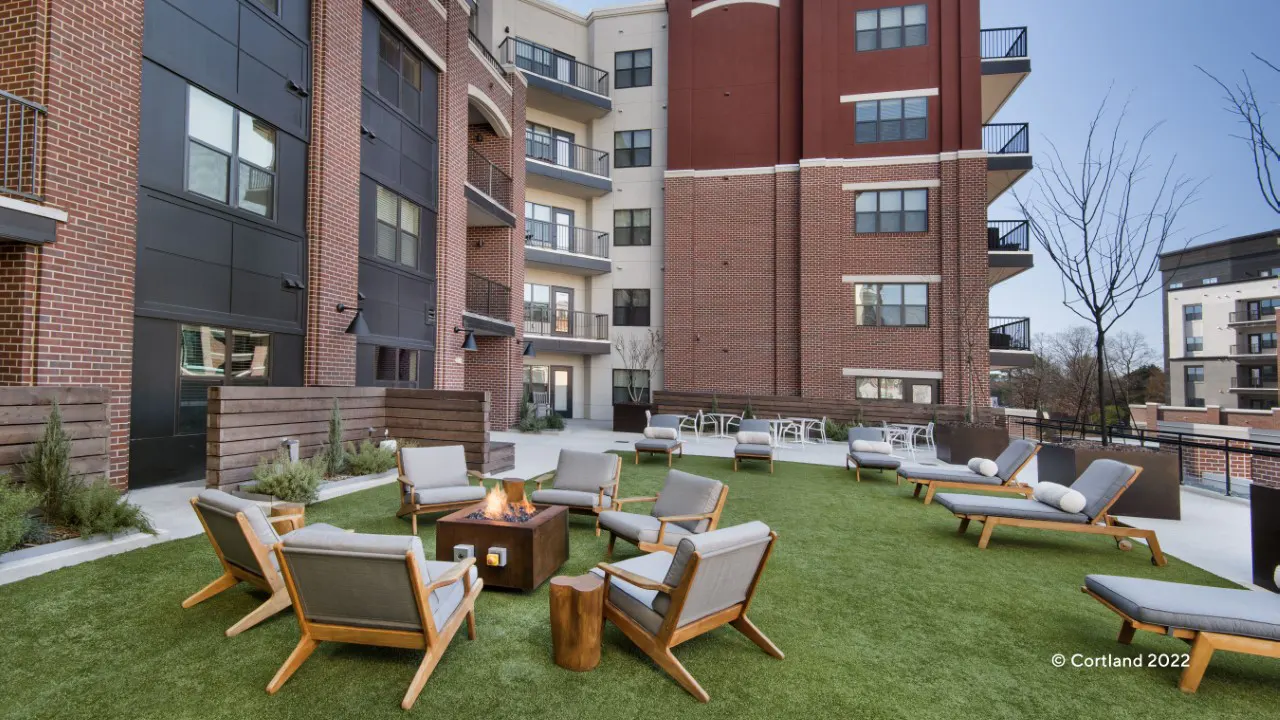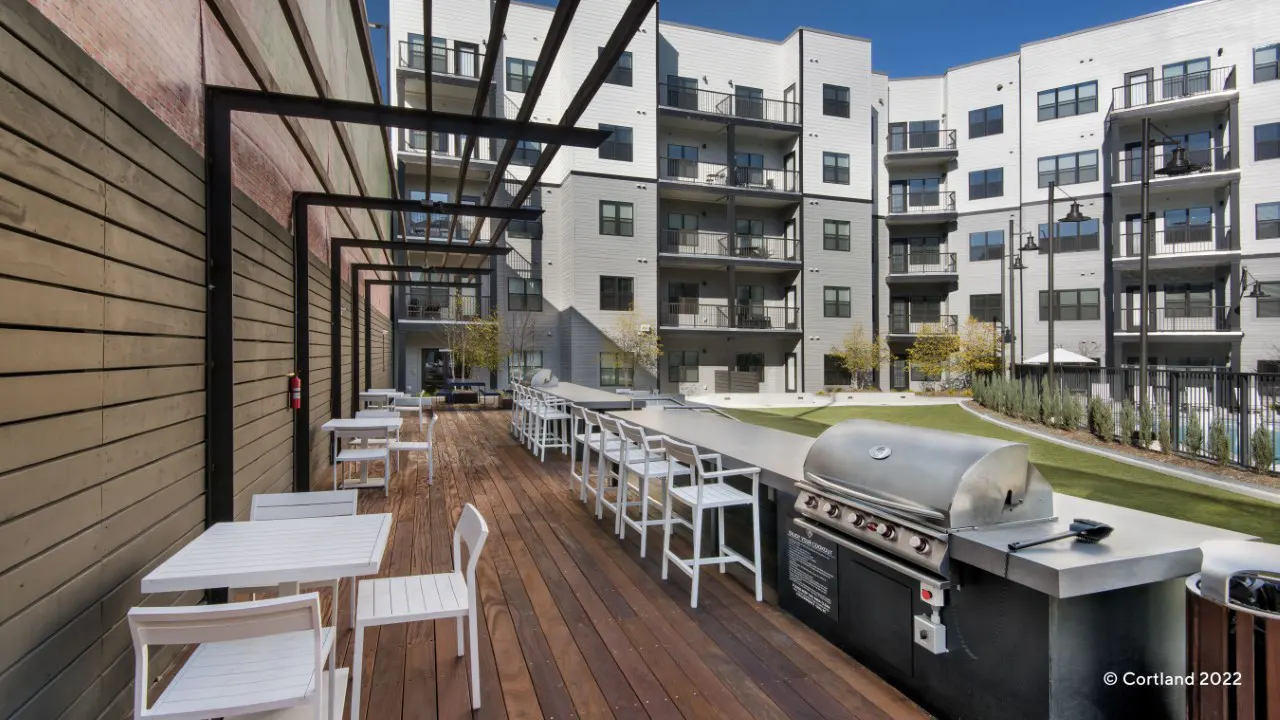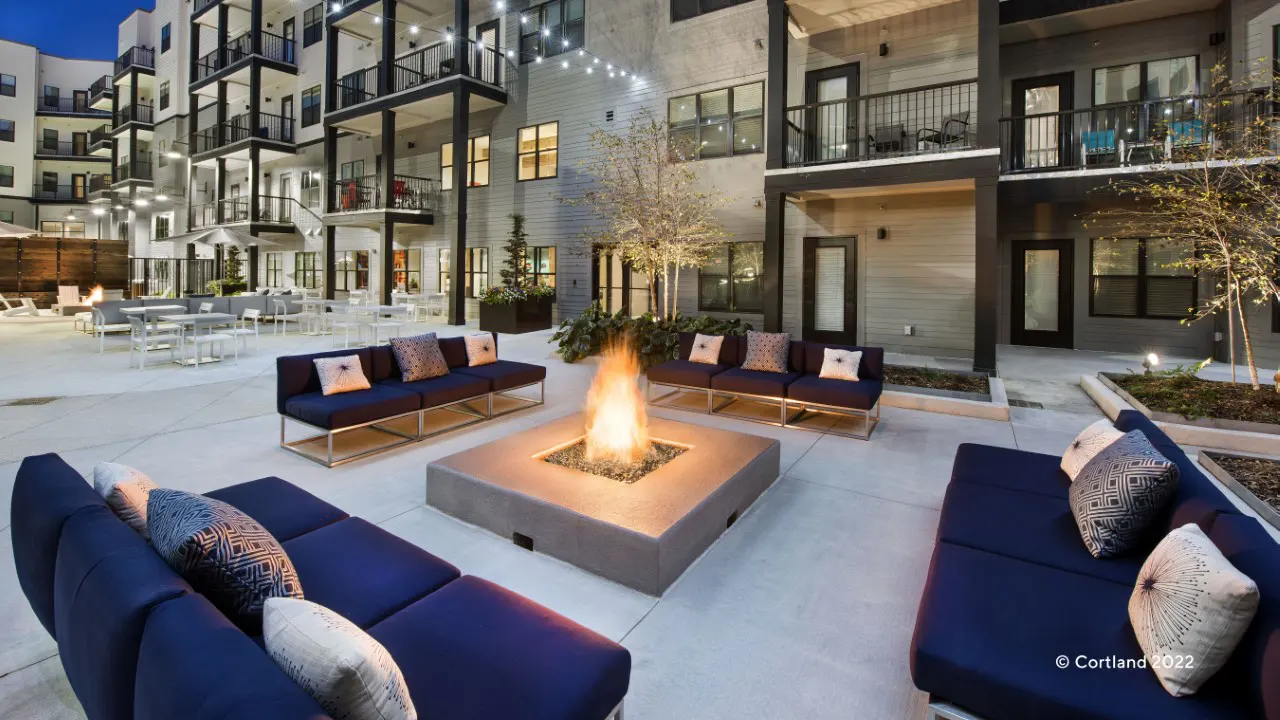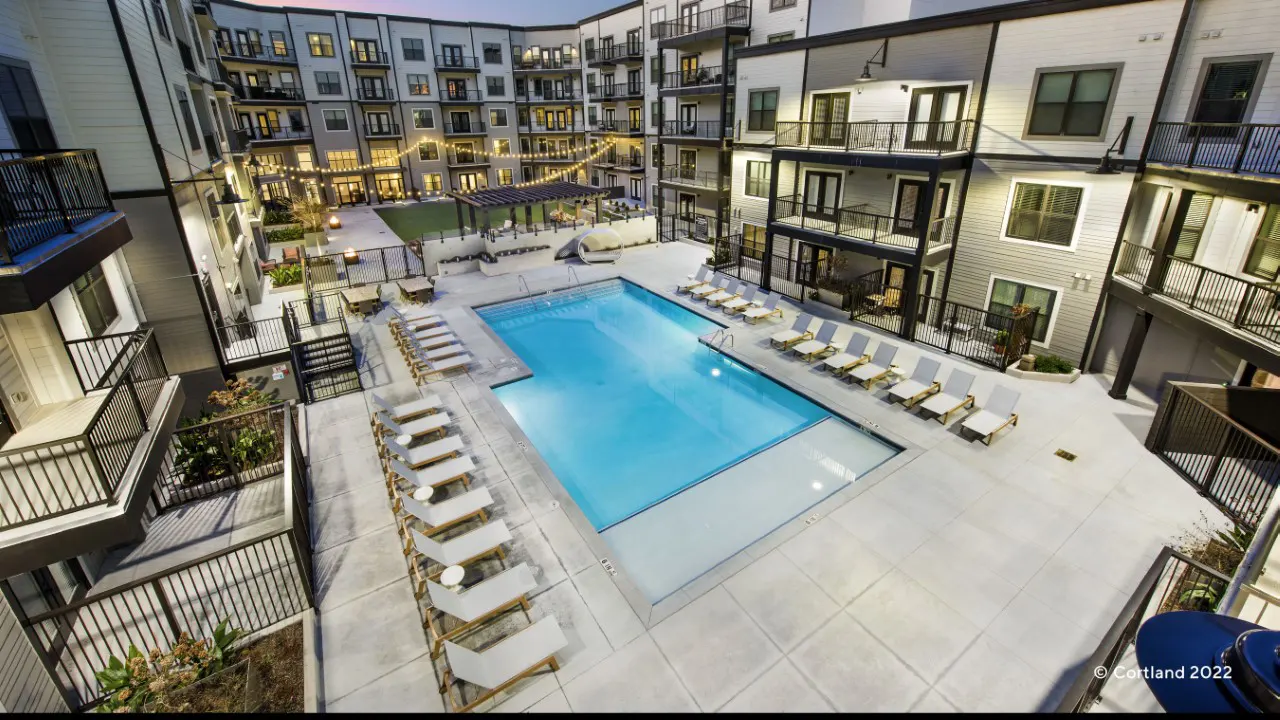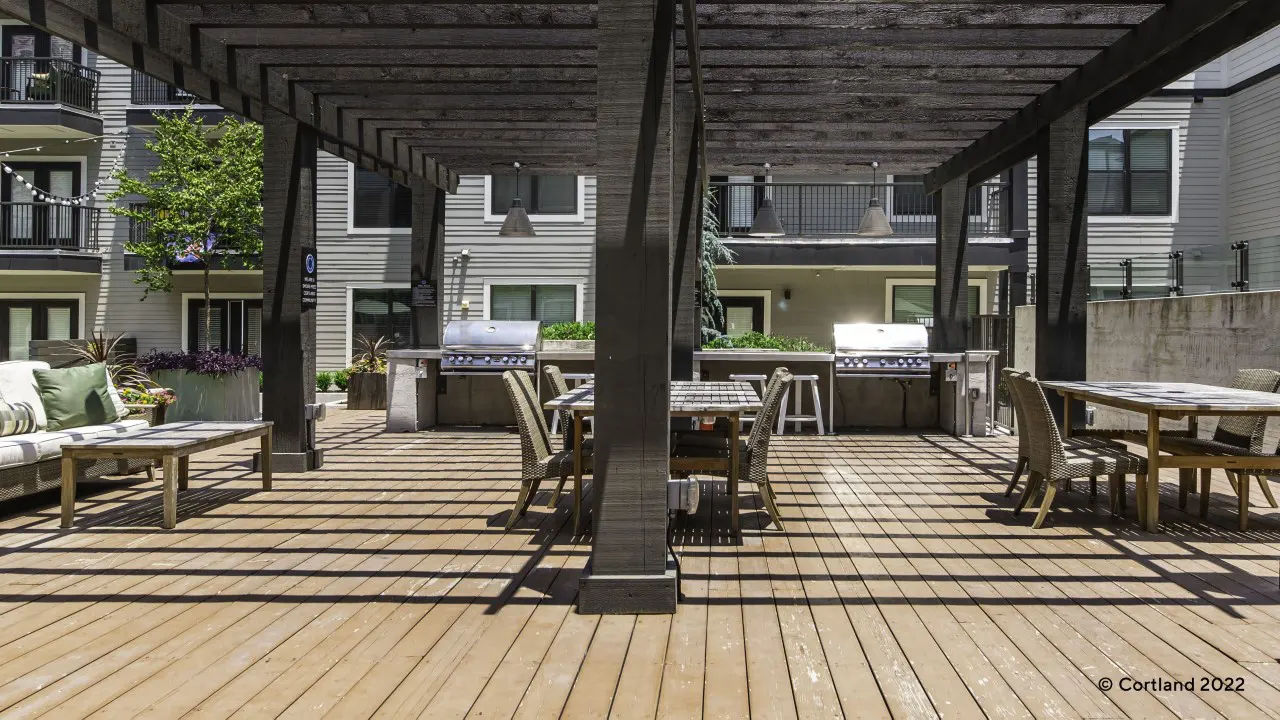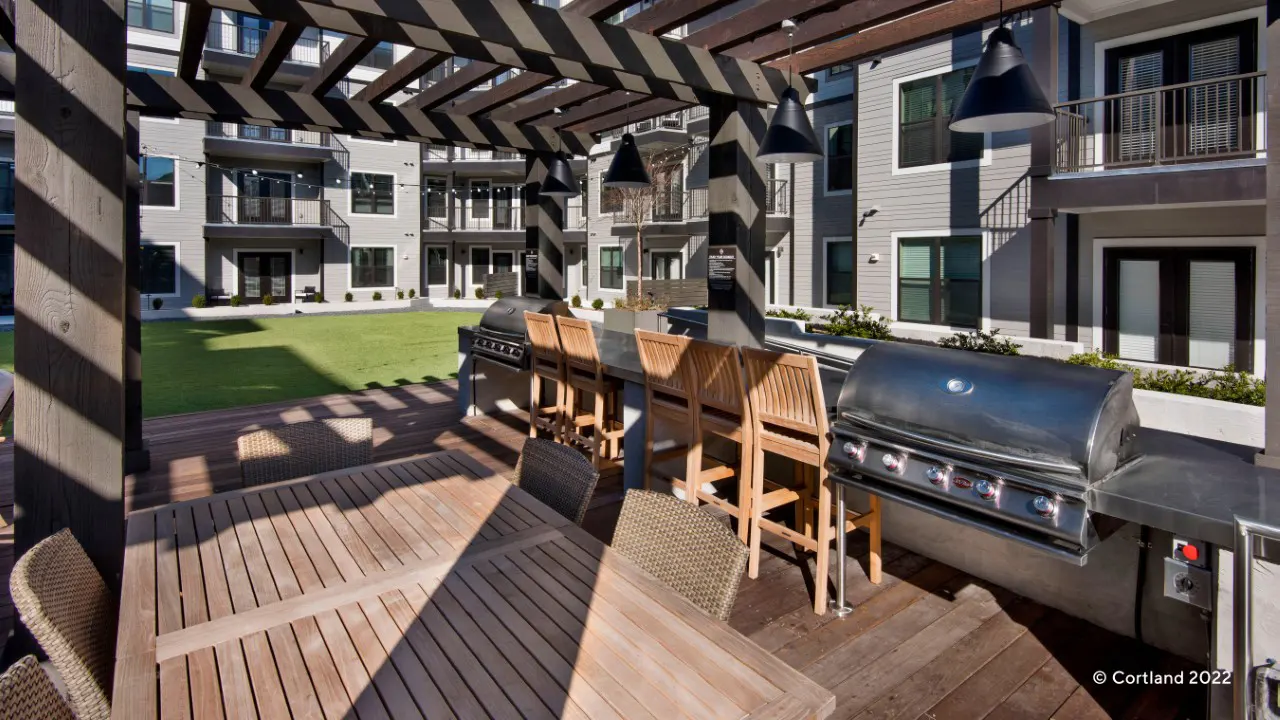 Braves Village at SunTrust Park
Description:
Pollack Shores Real Estate Group retained TSW's Landscape Architecture Studio for the design and construction documents for three apartment amenity decks at the Battery, the development around the new Braves Stadium (SunTrust Park). The overall concept of all three amenity spaces included a hint of baseball and entertainment thematic elements with the use of contemporary materials.
The most unique-shaped of the decks, "Block A," is fully enclosed, with a parking structure on two sides and apartments on the other two sides. This amenity area includes a curved pool, a wood, and steel trellis attached to the parking garage with grills and bleacher seating overlooking a turf lawn. An industrial, reclaimed wood wall separates the pool from a smaller section of the amenity space that features a seating area with a fire pit is accentuated by string lights, birch trees, landscaped beds, and a mural painted on the corner of the parking deck.
"Block B" amenity spaces included two separate, "U-shaped" courtyards that look over the street below and feature views of the stadium, enclosed on the street side with a glass wall that features a custom "drink ledge." One courtyard is intended for quieter use, with a lawn, trees in large cor-ten steel planters, and multiple seating options. The larger courtyard is intended for entertainment purposes and features a large trellis with a bartop table, grills, and fireplace.
The third and largest amenity space, "Block D" is divided into two separate spaces by a concrete feature wall and fountain. The pool and fountain itself are featured on one side, and the other side includes fire pits and seating, turf lawn, and an elevated wood deck with a trellis and grills. Common elements throughout all of the amenity spaces were wood divider walls for the apartment units with balconies that open onto the amenity space, trellises, and 4'x4' large steel planters for trees.