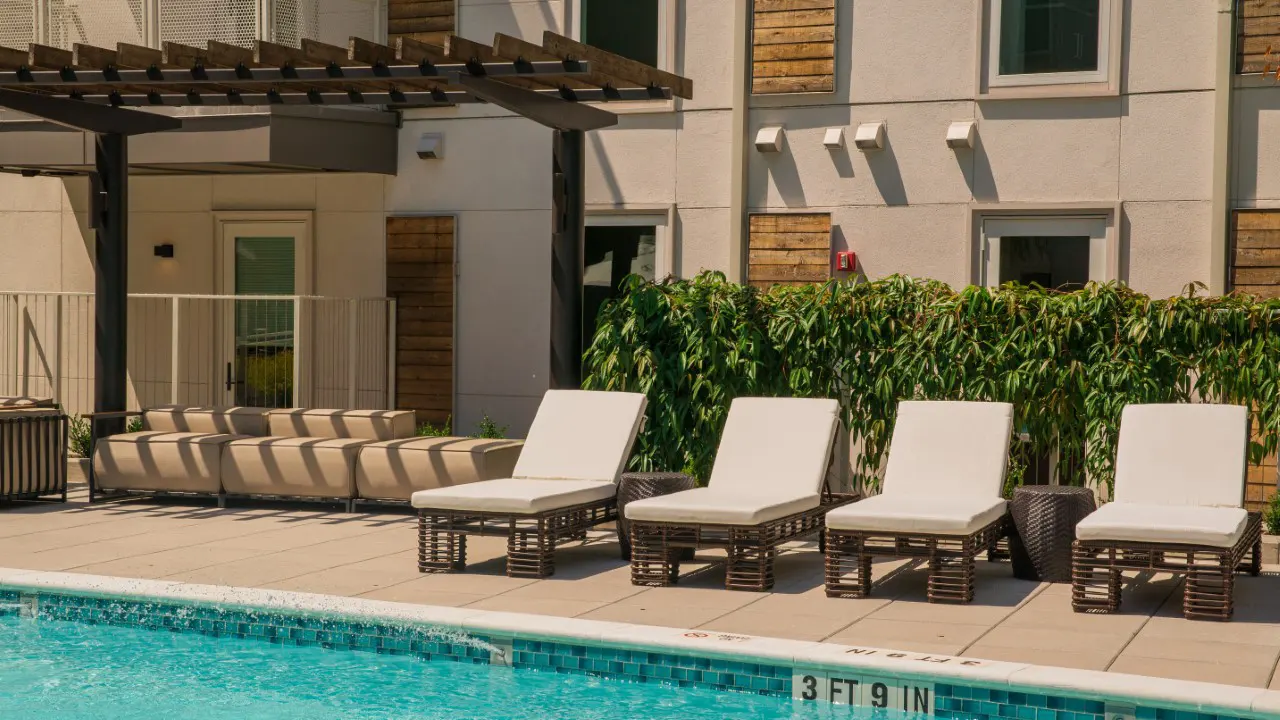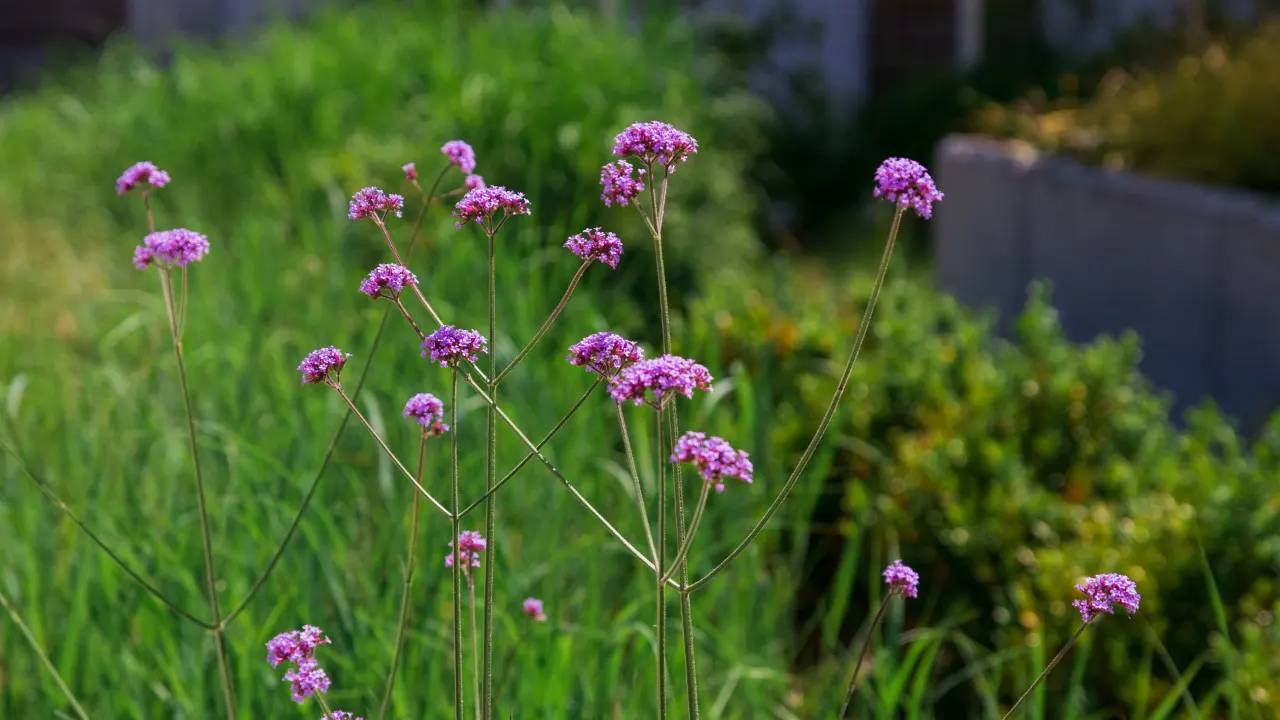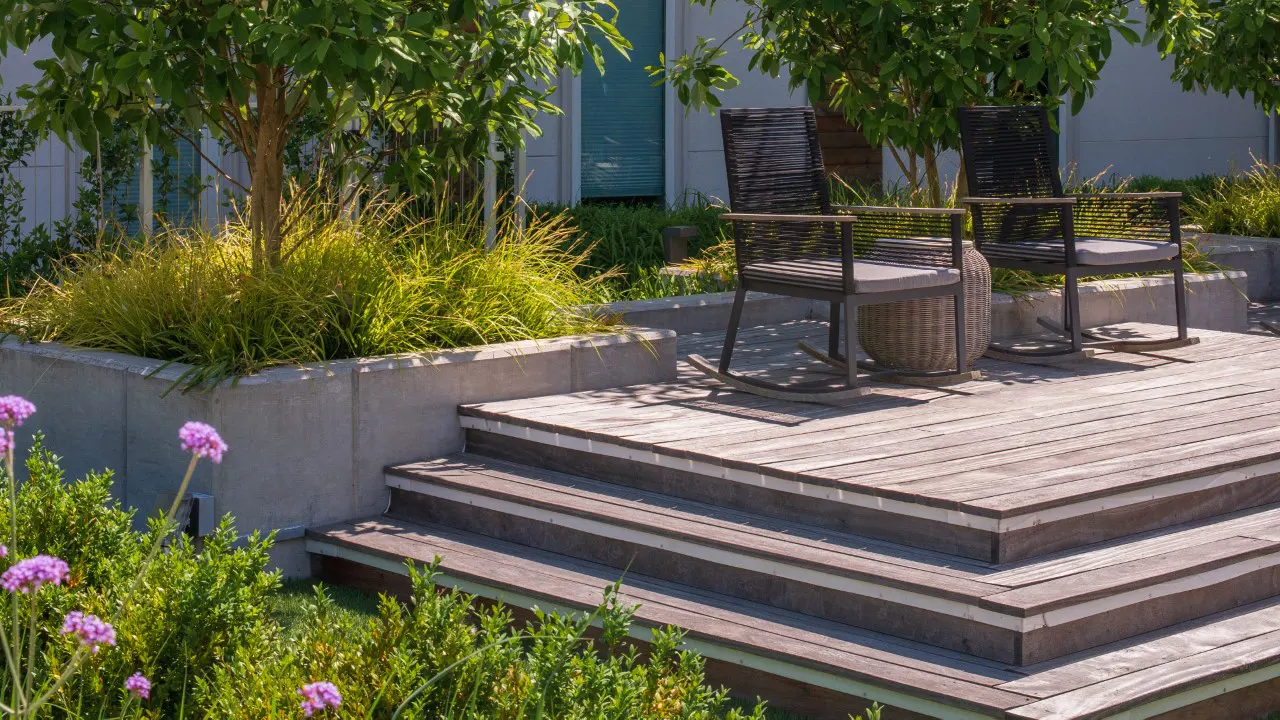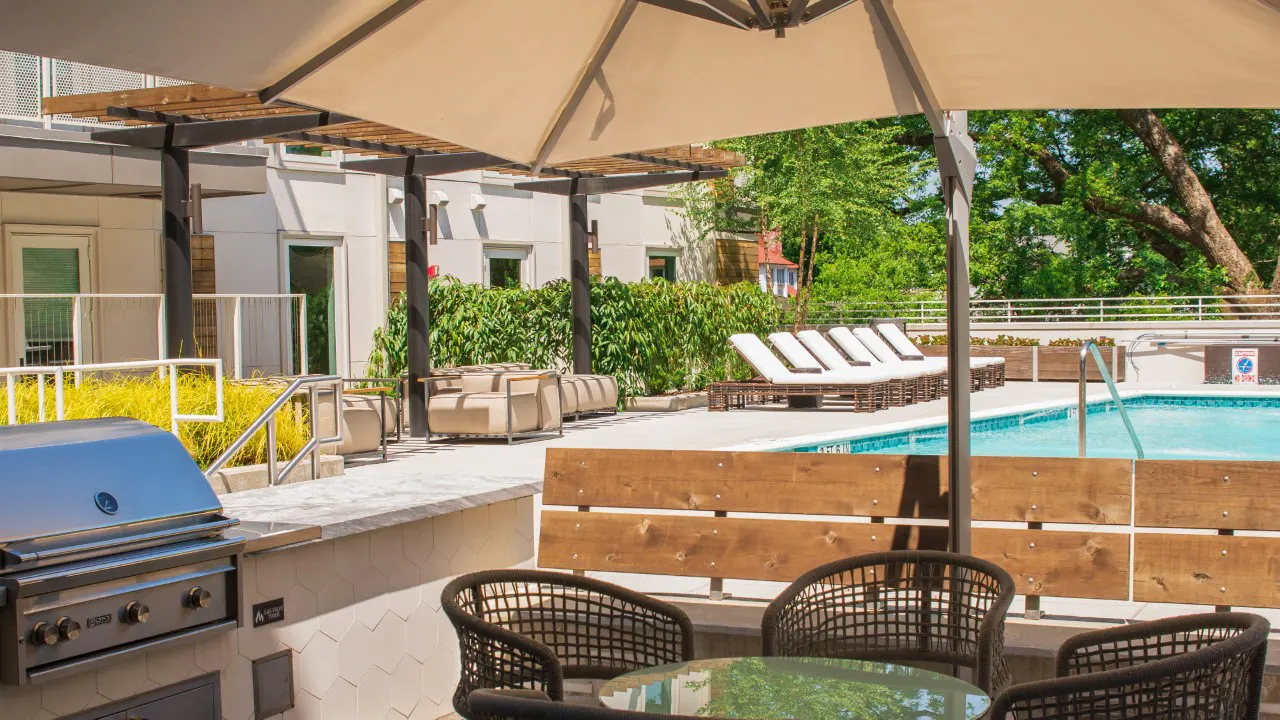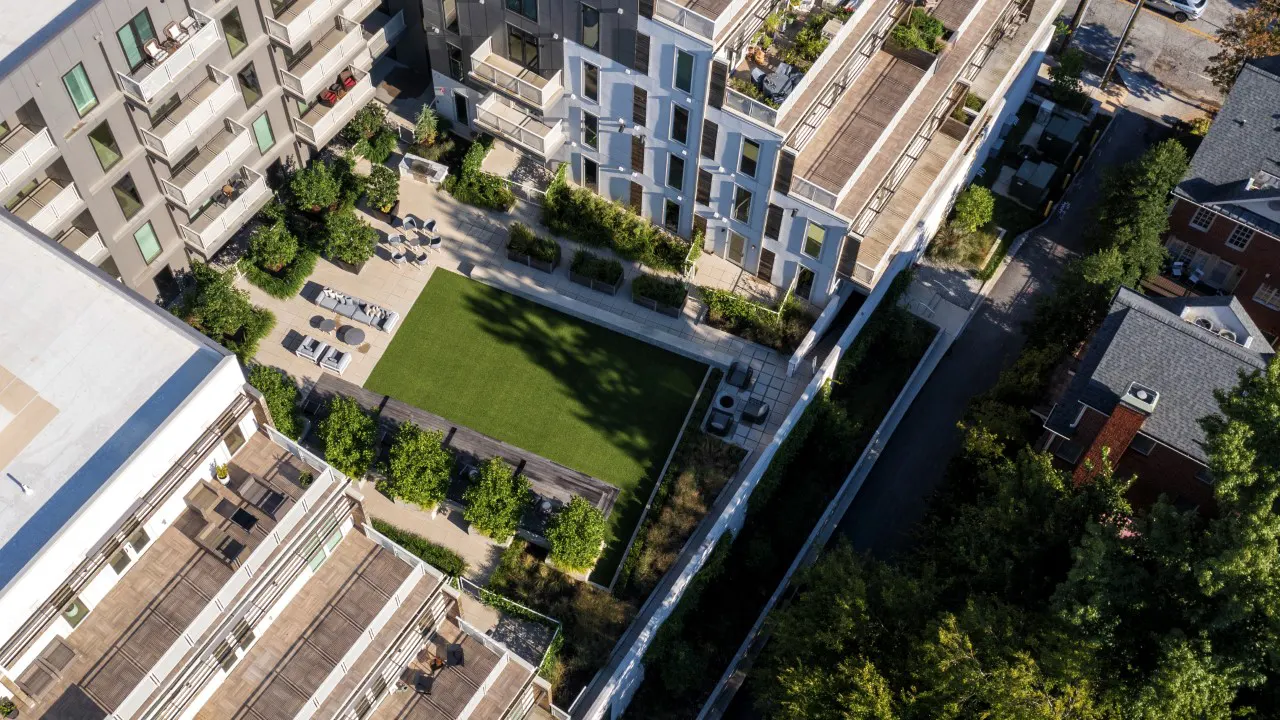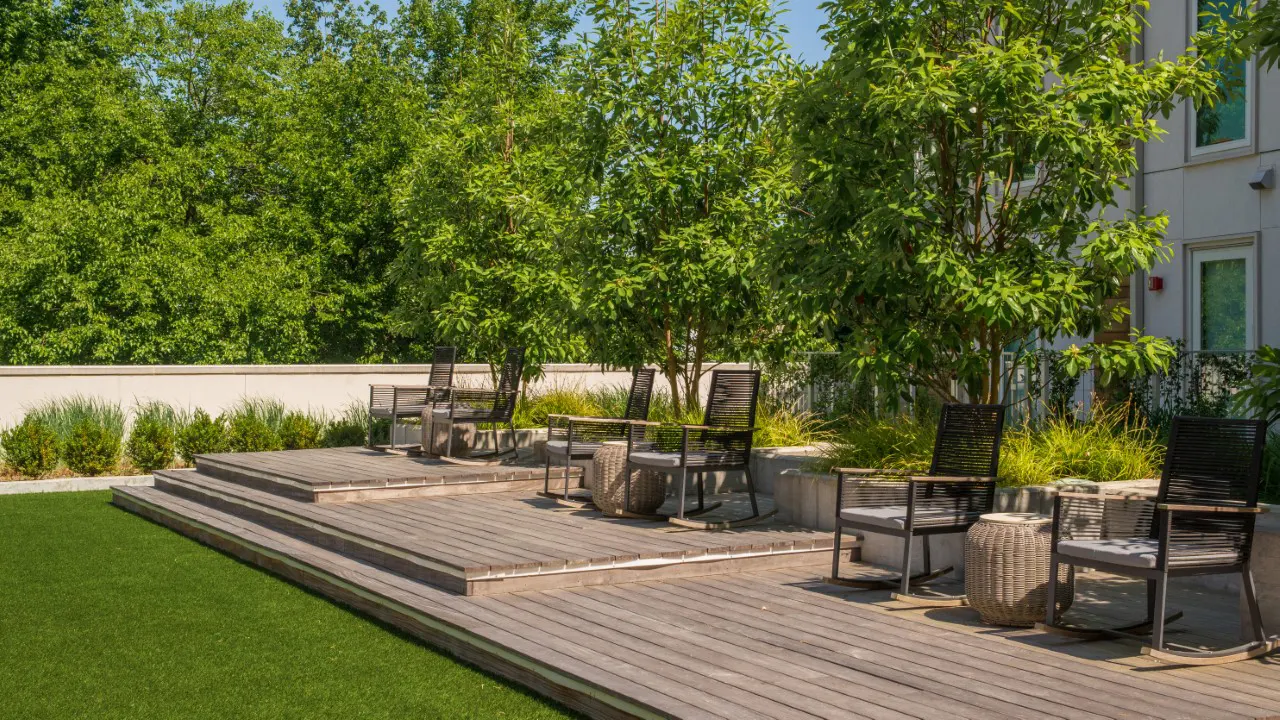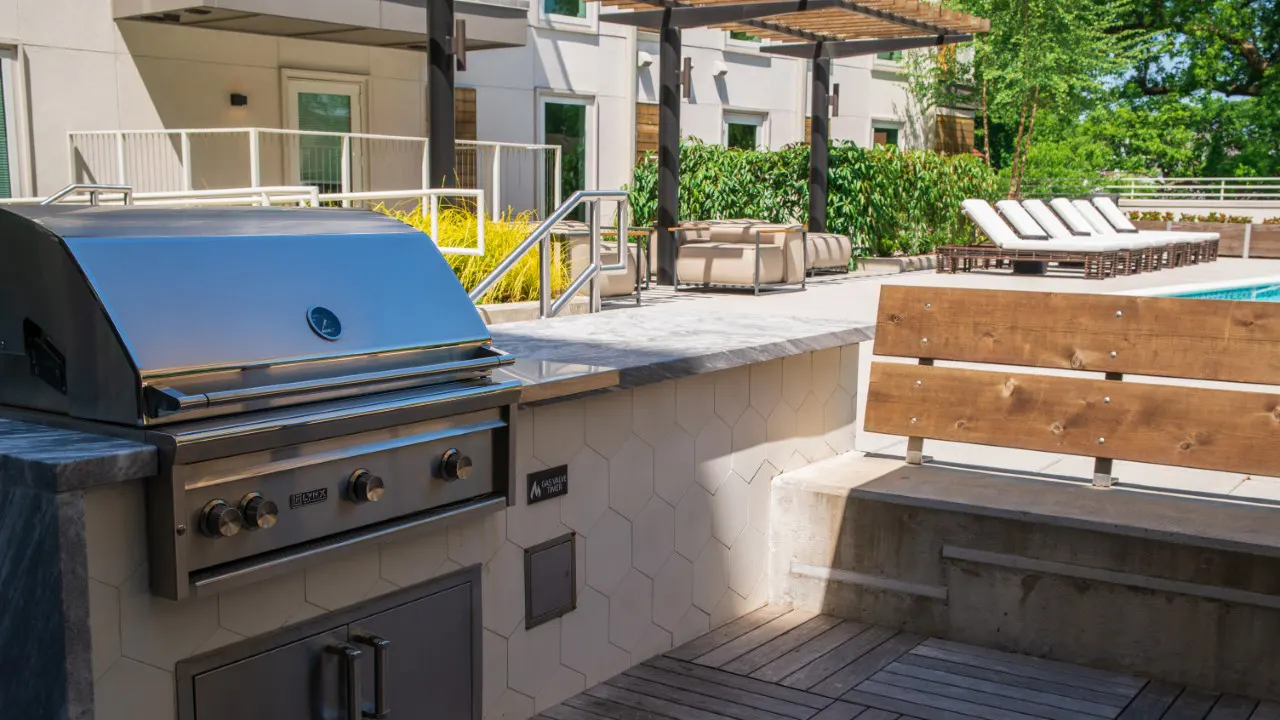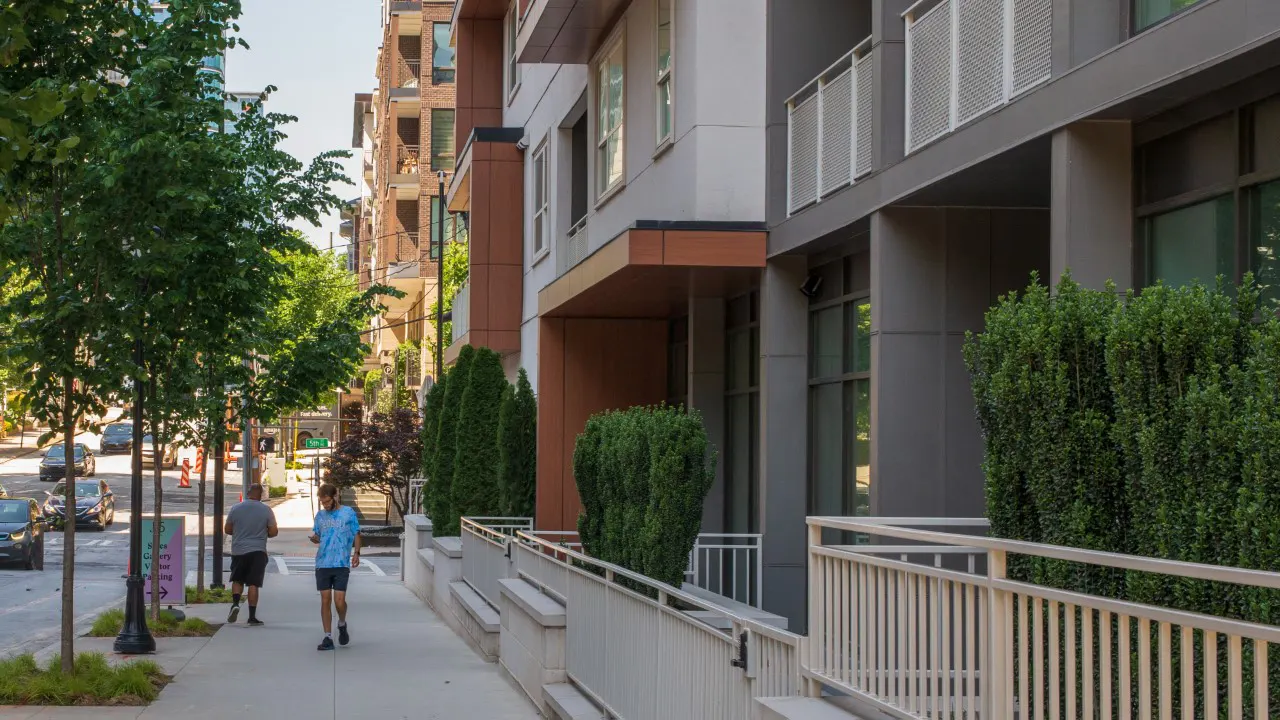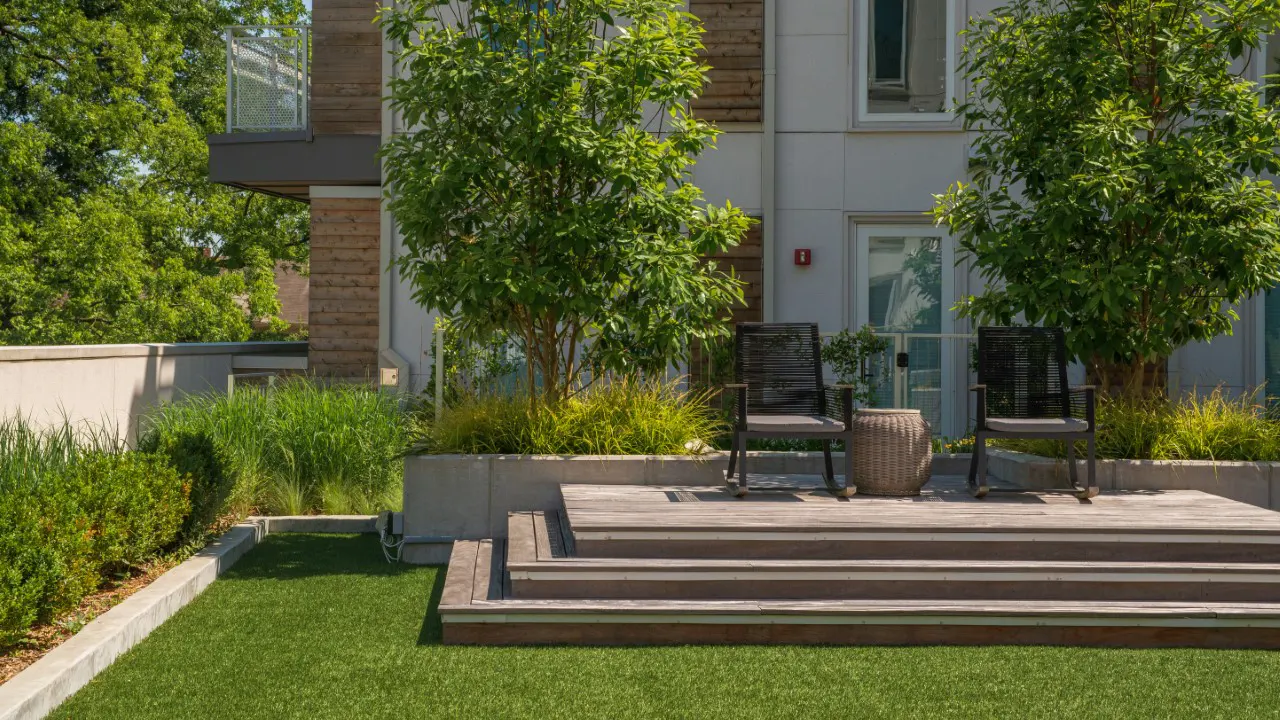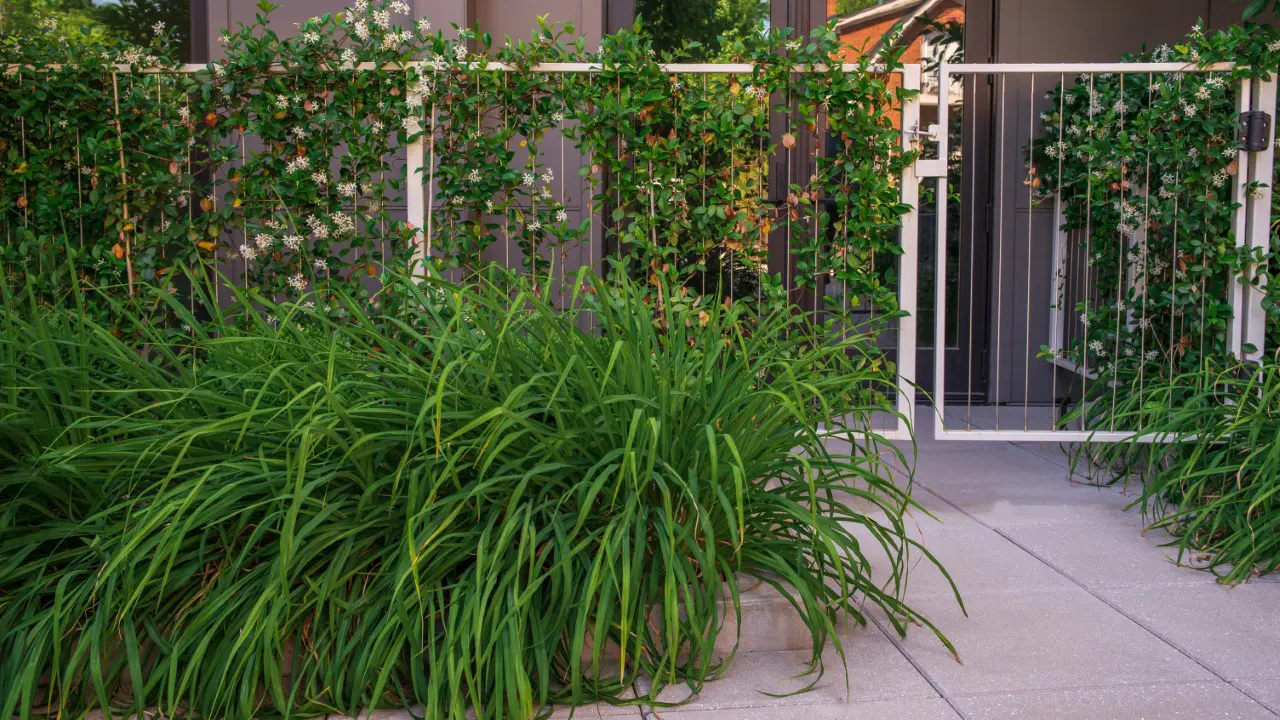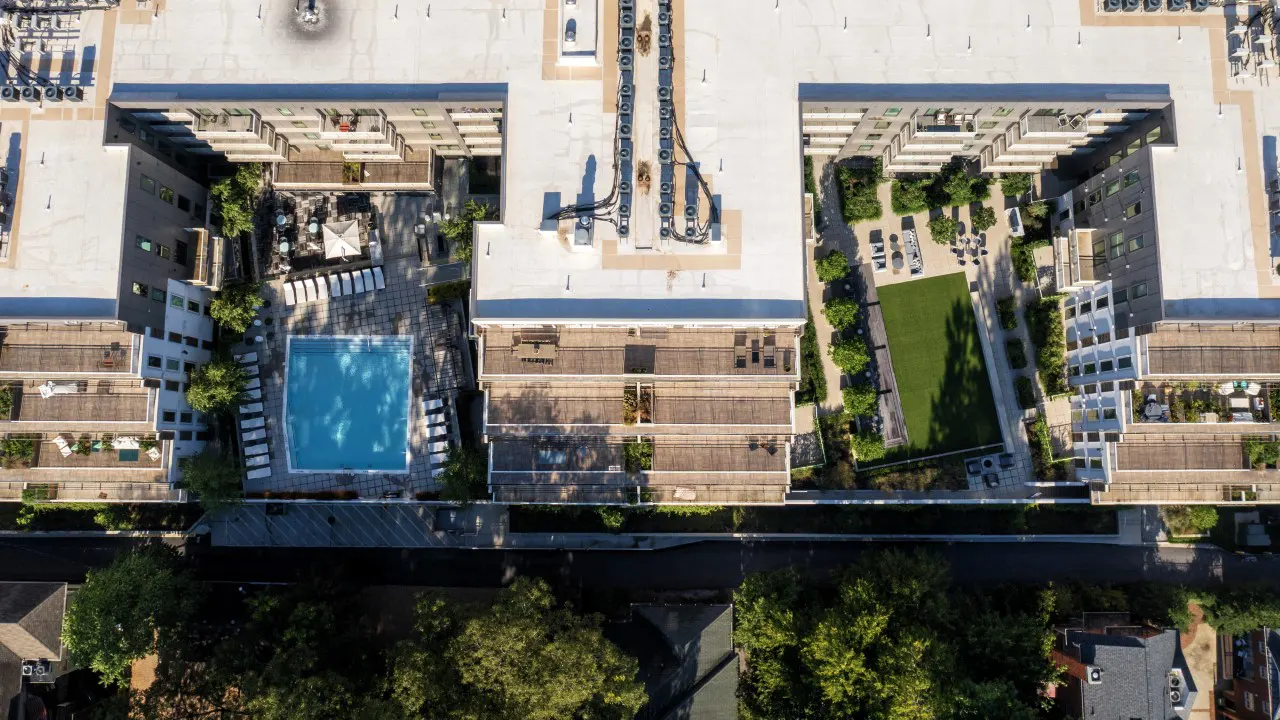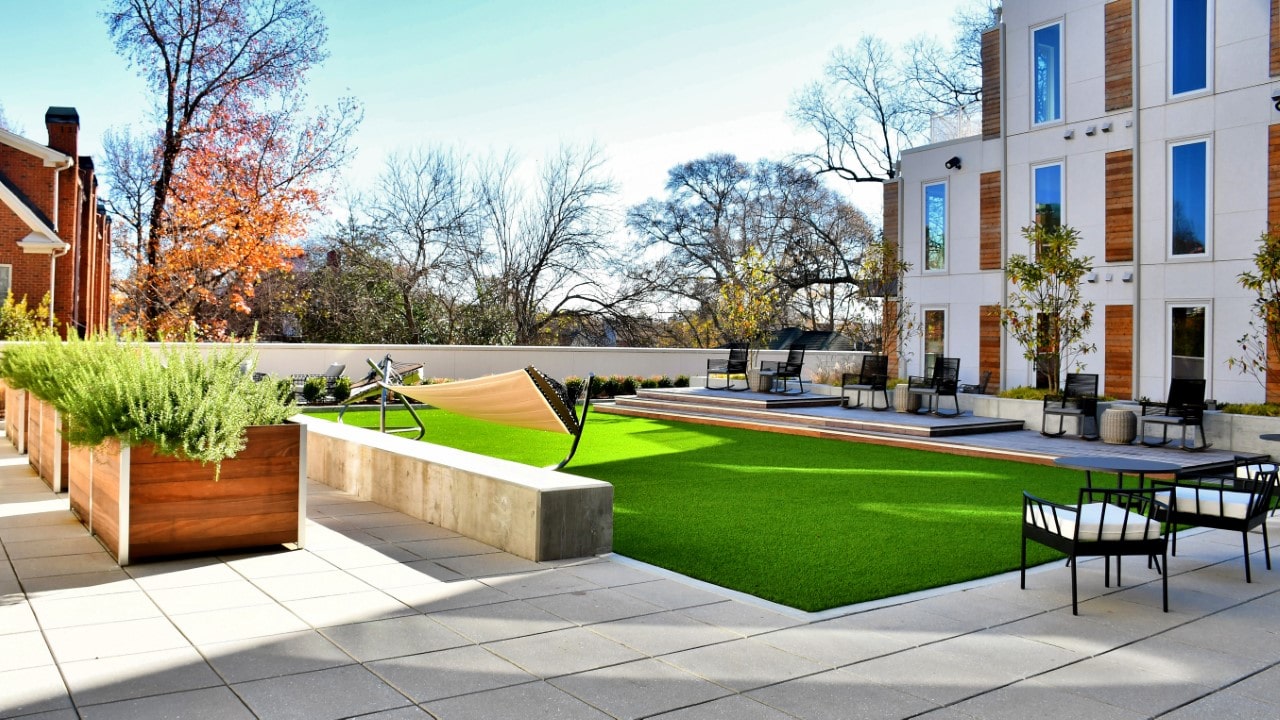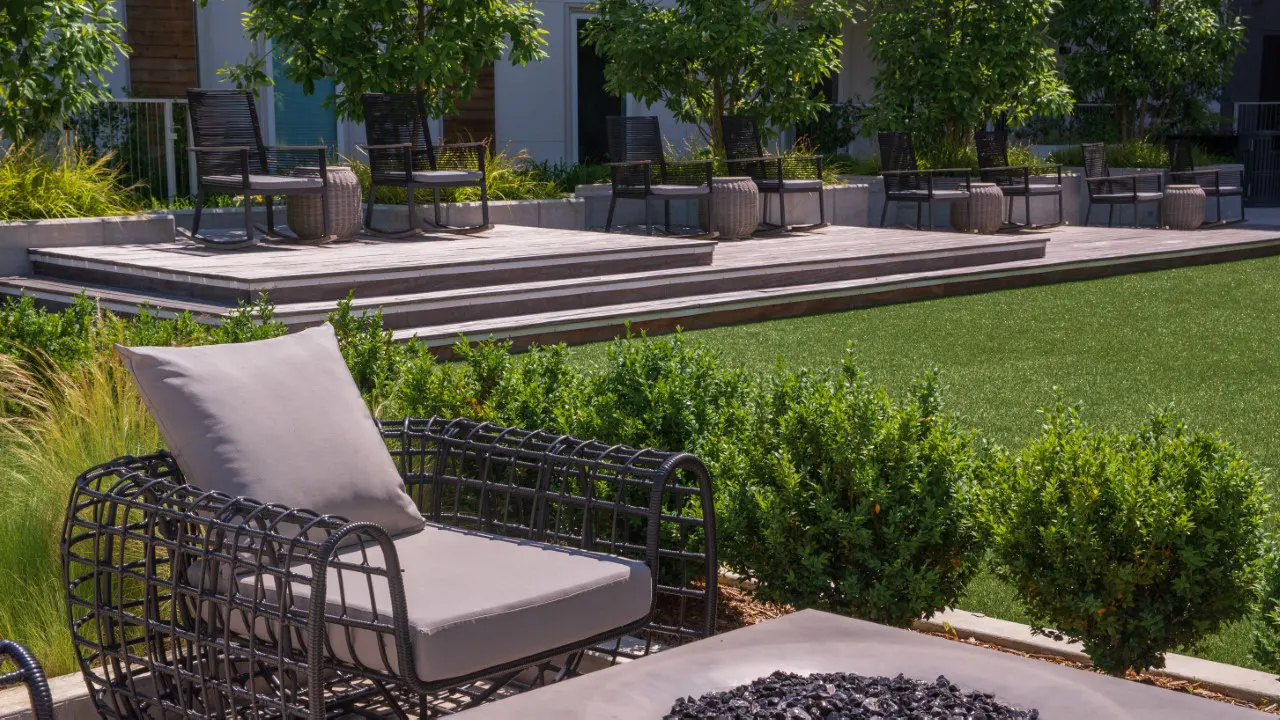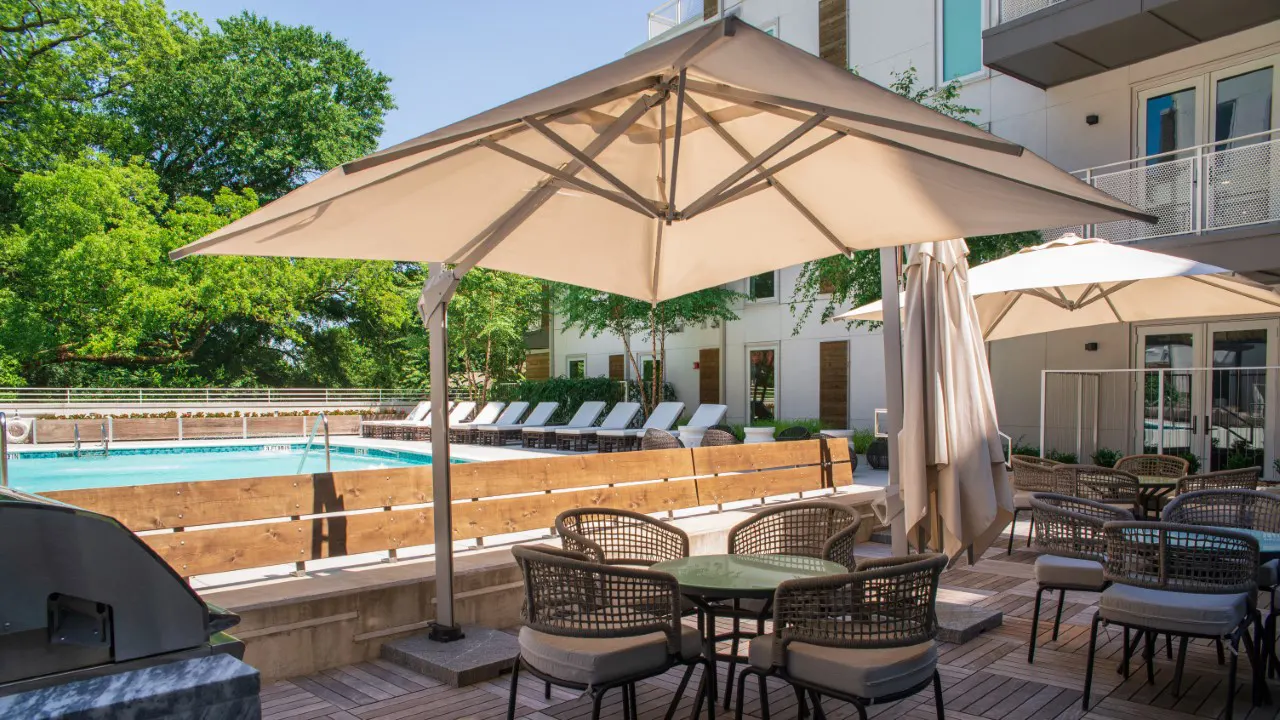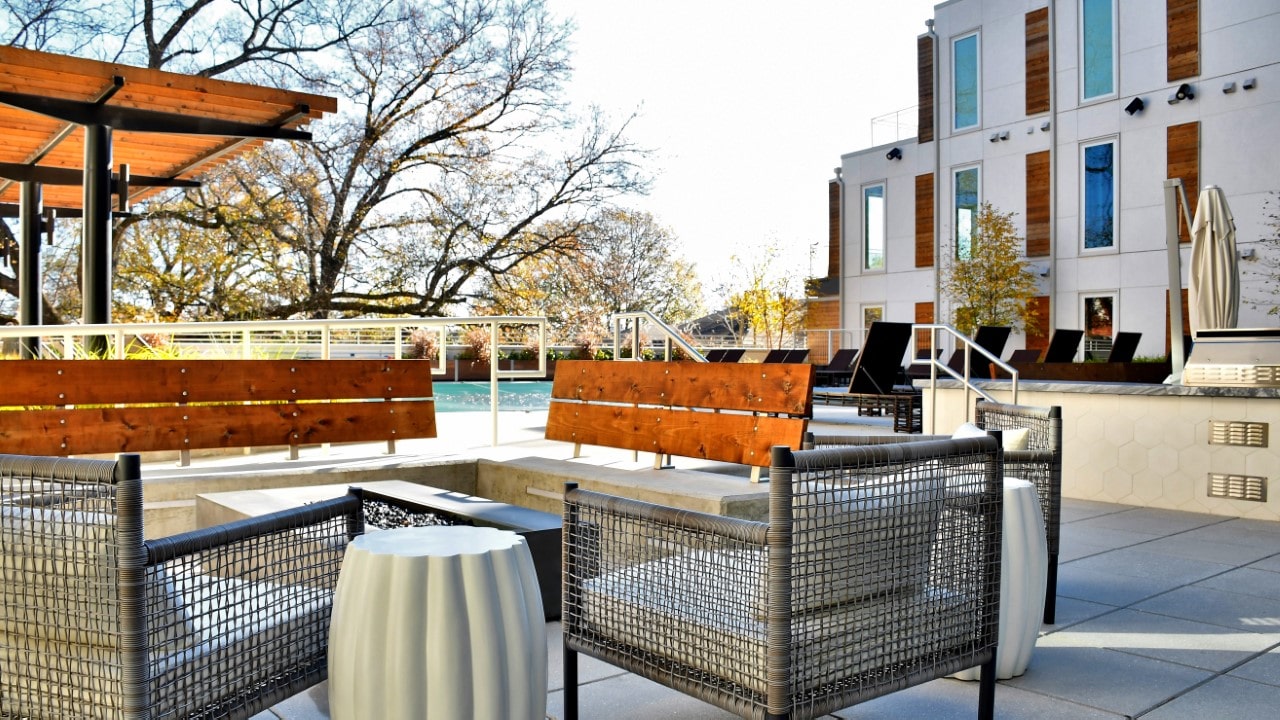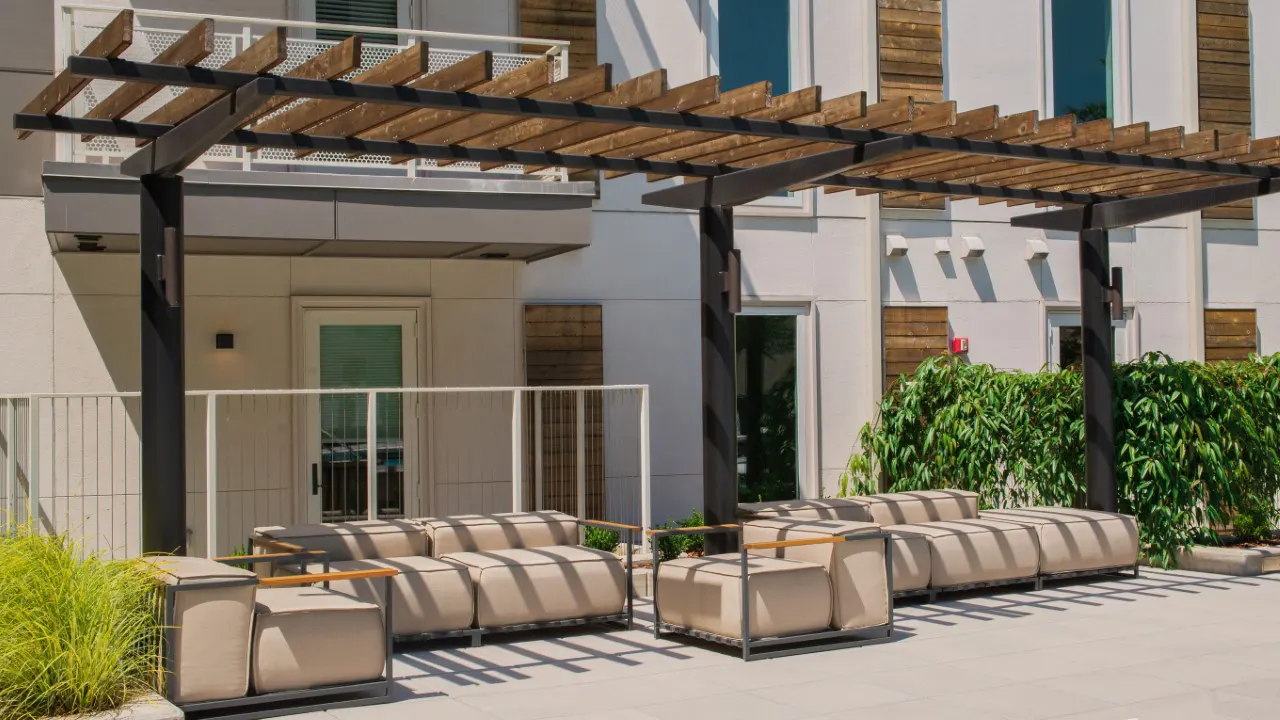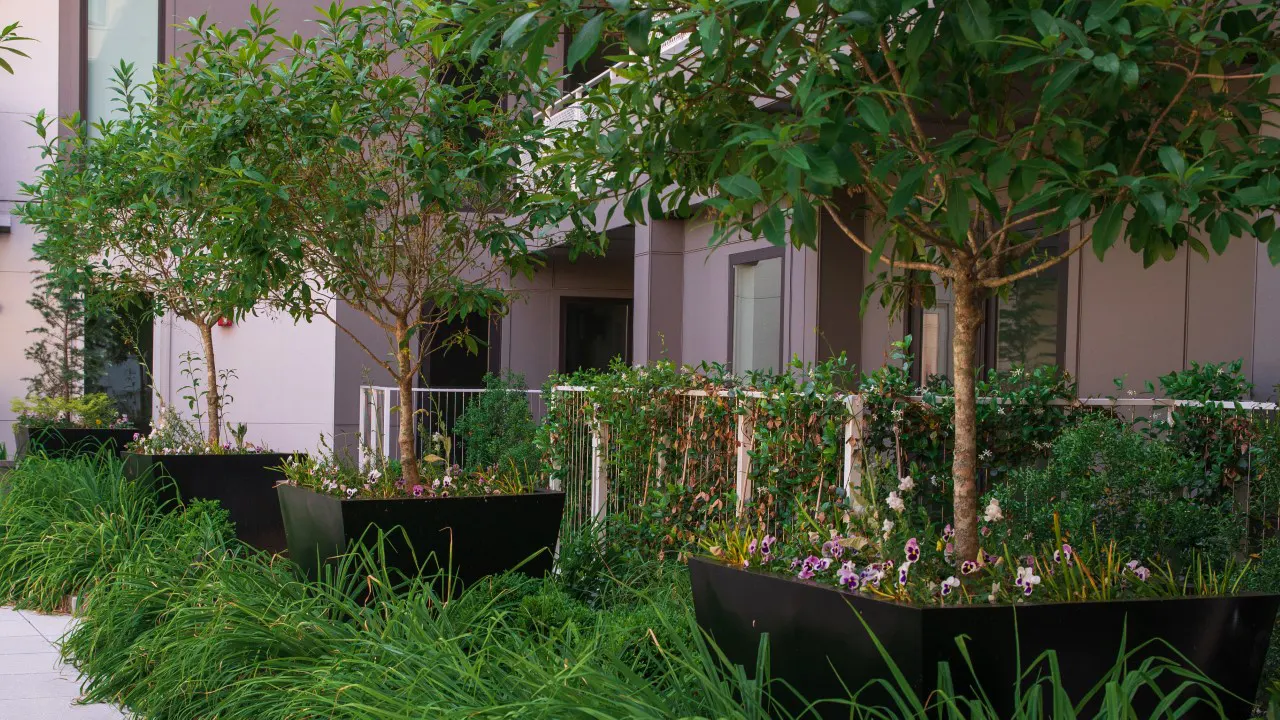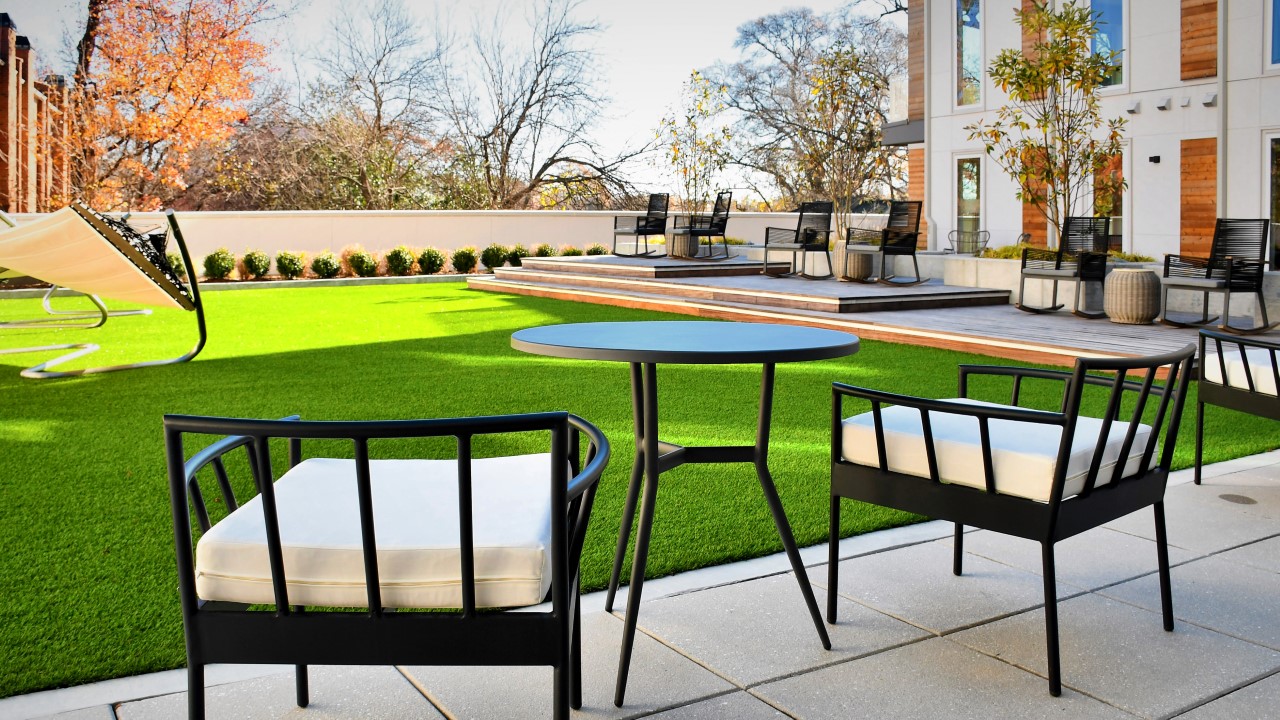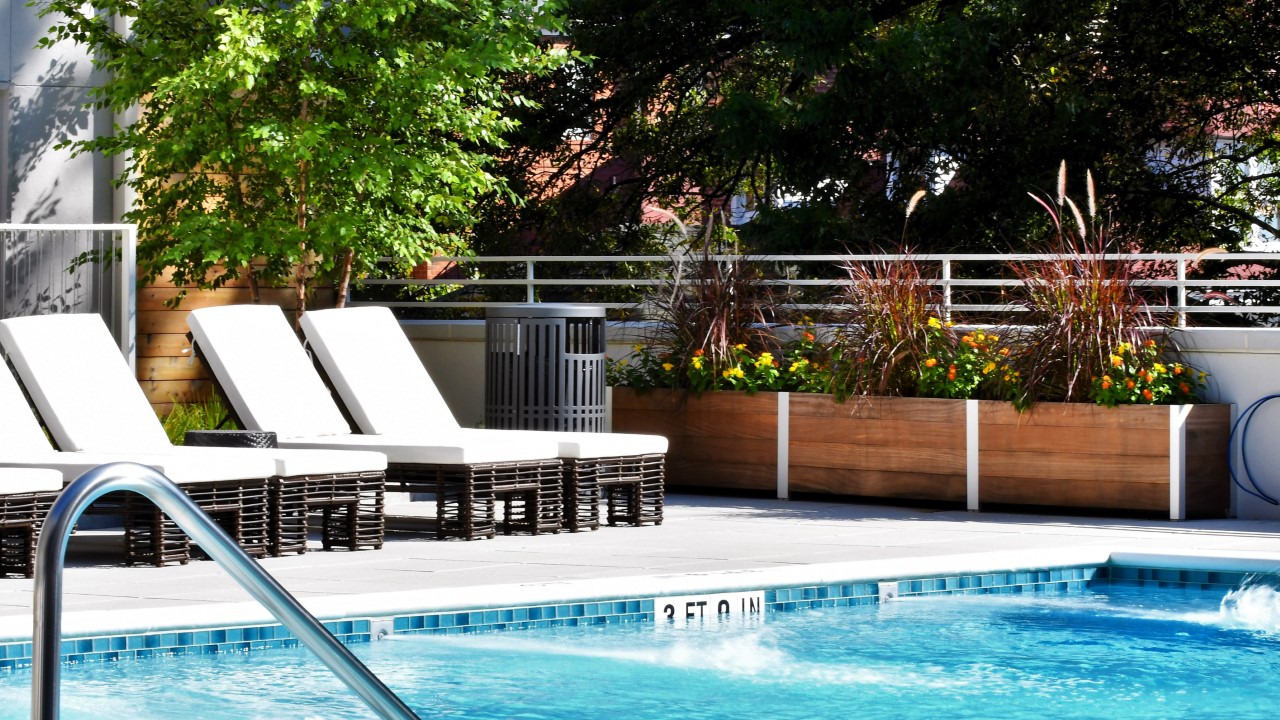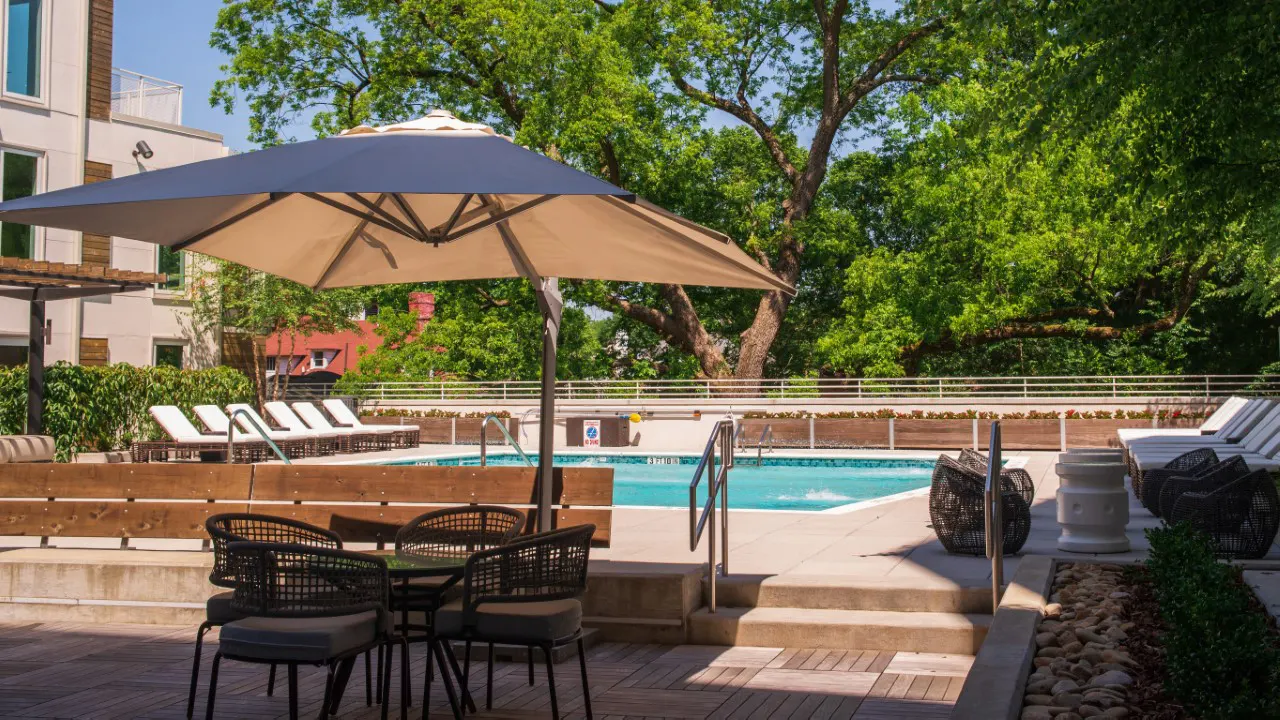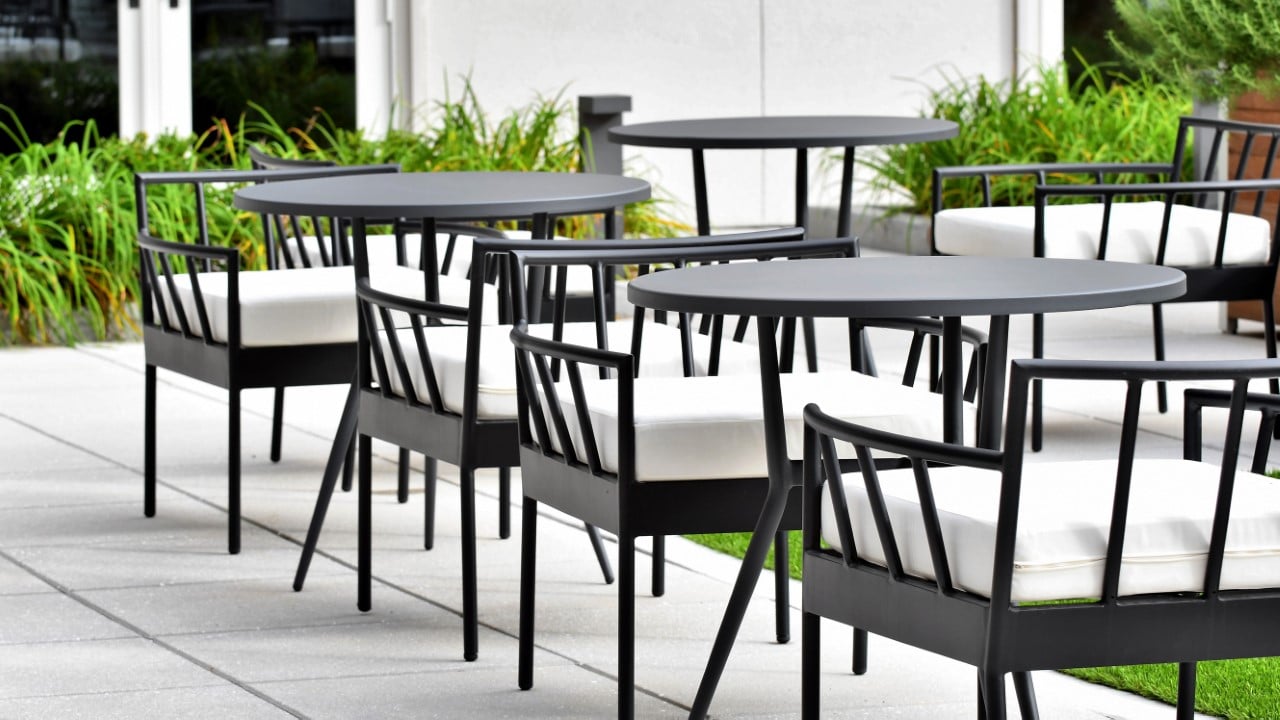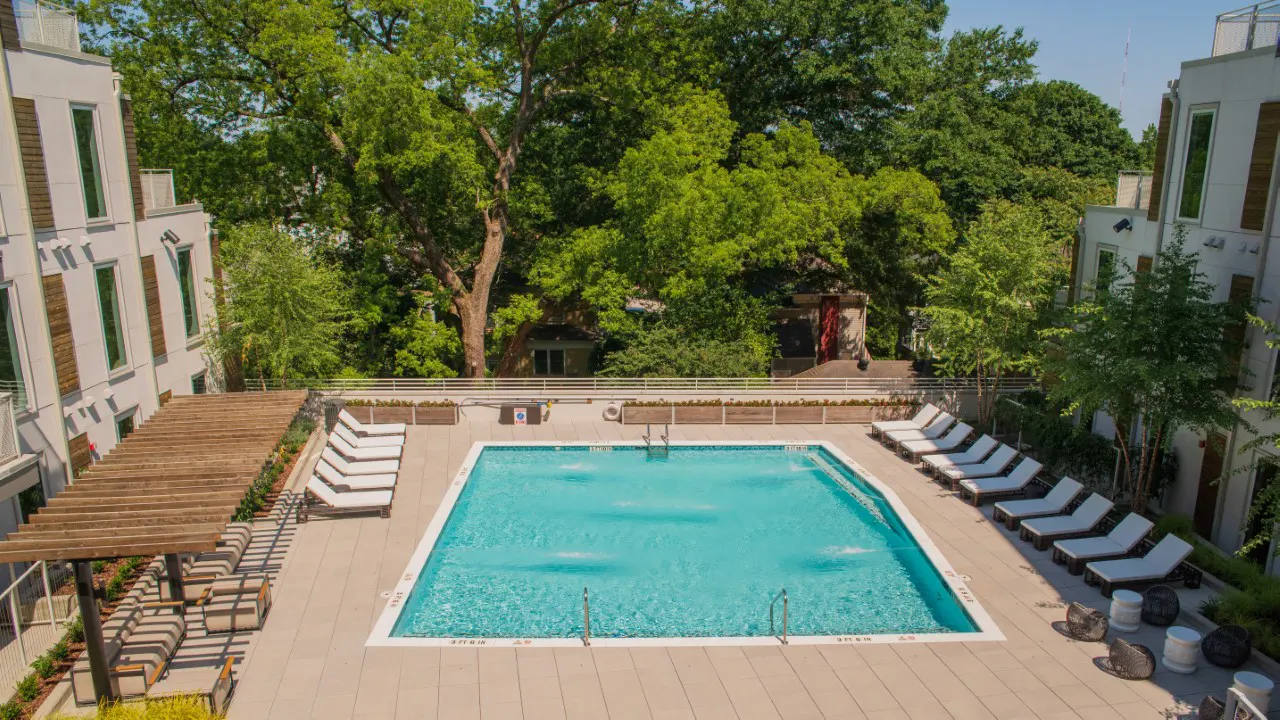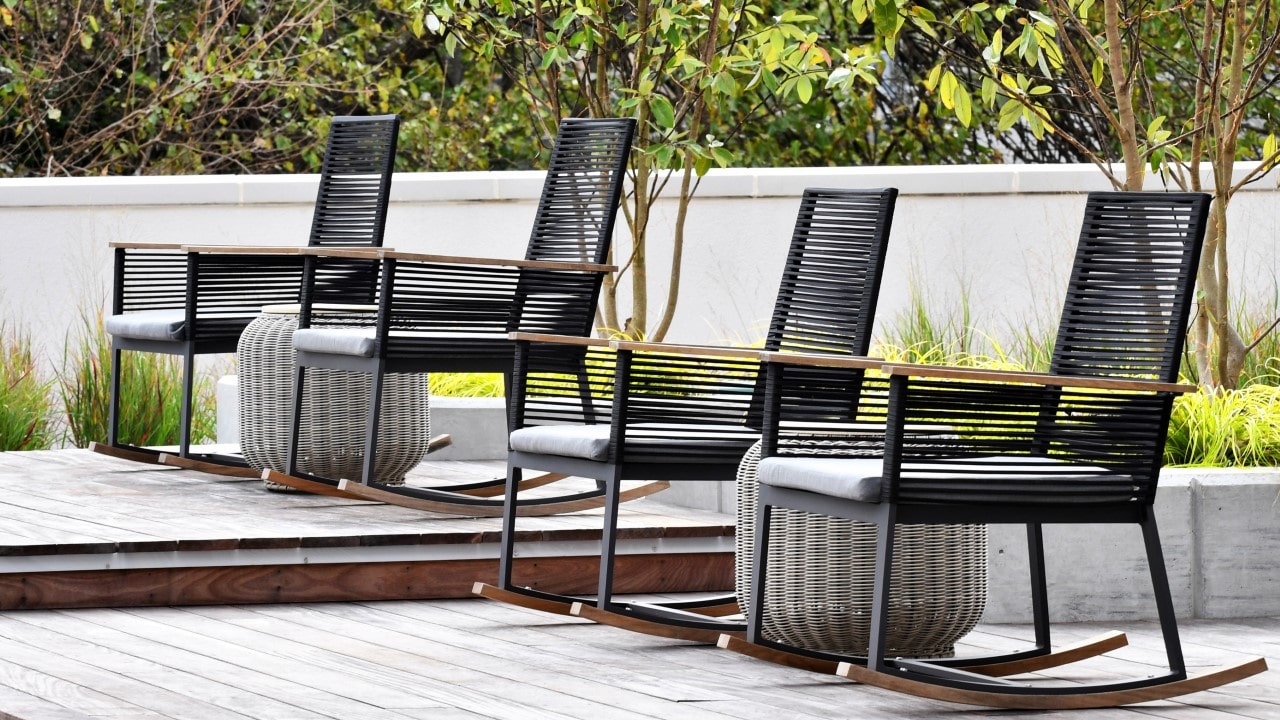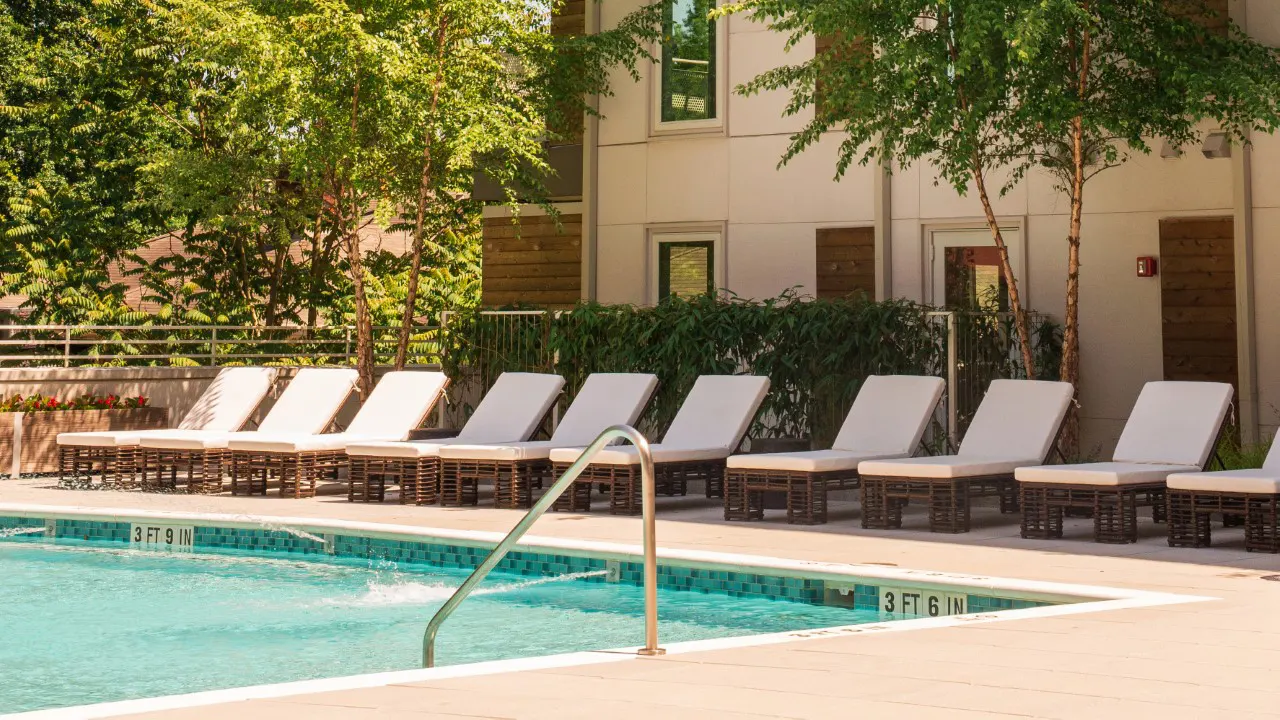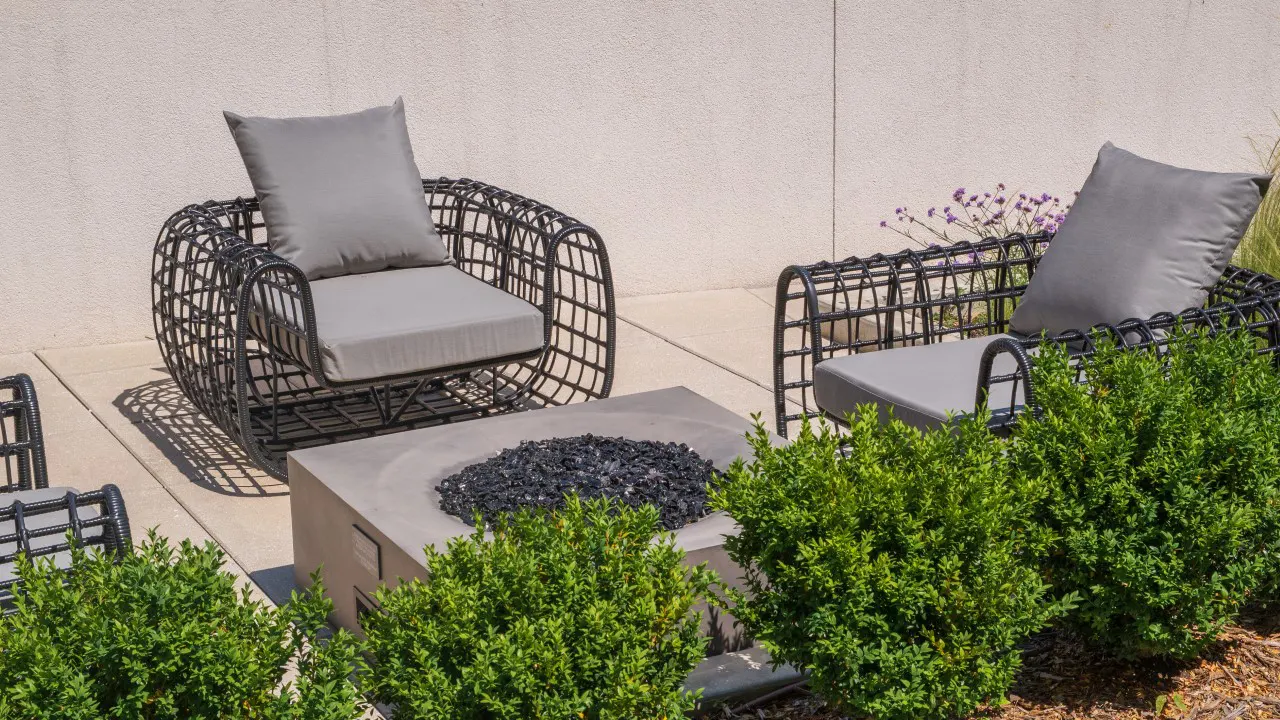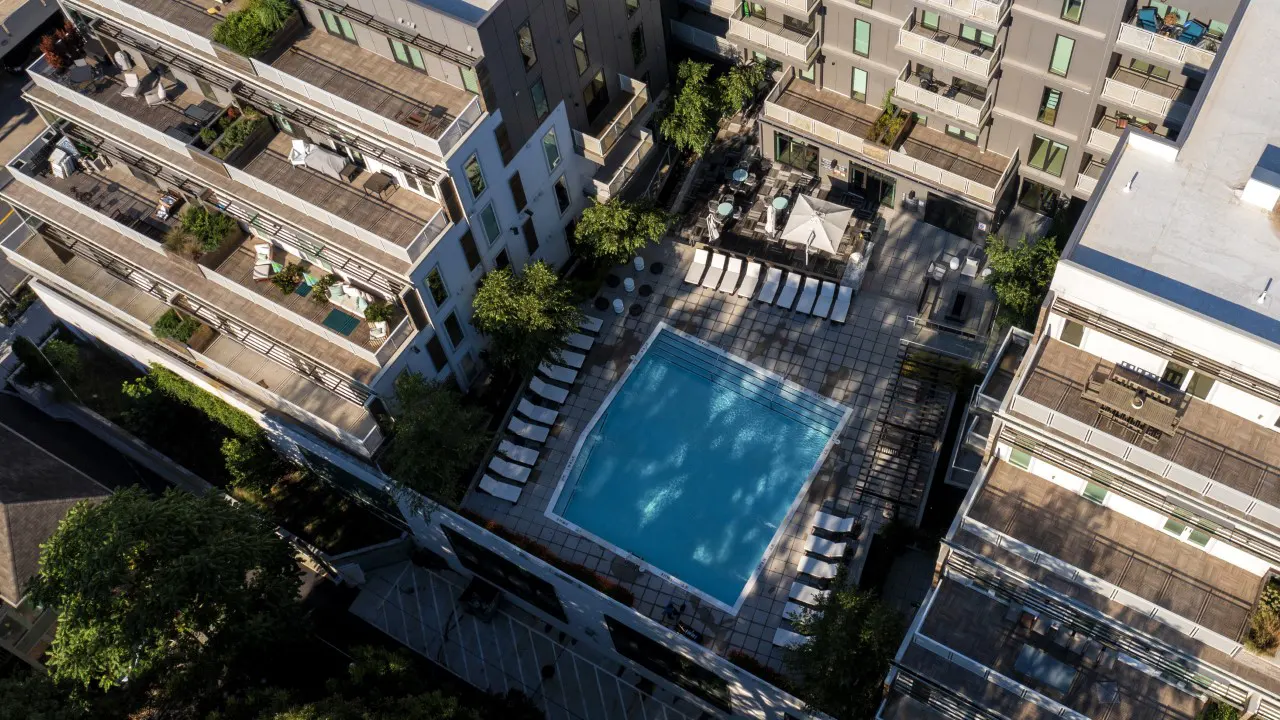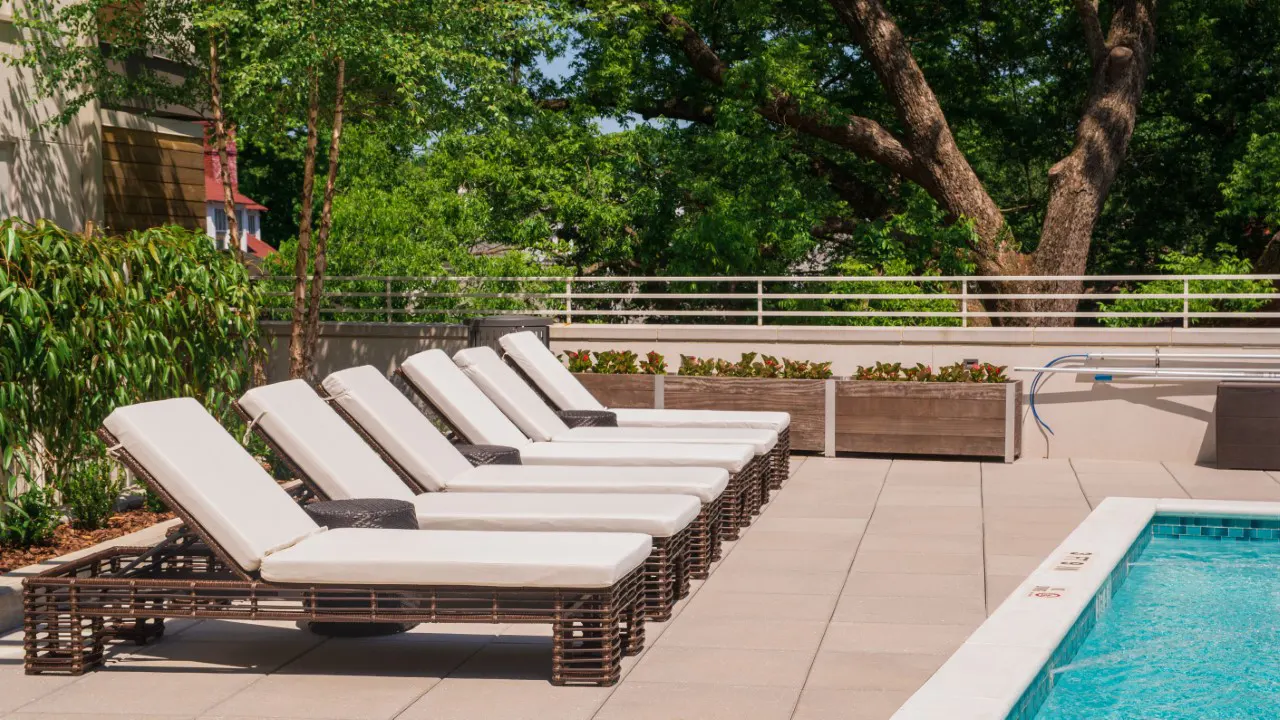 Description
TSW's Landscape Architecture Studio was engaged to provide landscape architecture services for J&5, a mixed-use residential project located at the corner of Juniper and 5th in Atlanta, Georgia. One of the key services provided by TSW was the creation of a tree recompense plan, which is required for land disturbance permitting and construction documents. The tree recompense plan outlines the steps that will be taken to minimize the impact of construction on existing trees and to replace any trees that are removed during the development process.
As part of the design services, TSW also rendered construction documents that included both hardscape and landscape elements. Two community courtyards were designed as part of the construction documents, and TSW worked closely with the project's architects, Smith-Dalia Architects, to ensure that the overall design intent of these on-structure amenity spaces was cohesive.
The northern community courtyard was designed to offer more of a passive lifestyle with features such as a fire pit, raised community garden beds, synthetic turf lawn, a custom outdoor grill, unique ambient lighting, and a terraced linear deck. The southern courtyard space was designed with a more active use in mind and includes flex space for outdoor exercise, built-in banquette seating, an elevated pool deck, and green roof pergola structures. These elements were designed to cater to the different needs and preferences of residents, creating a variety of outdoor spaces for residents to enjoy.
Overall, the landscape architecture services provided by TSW played a critical role in the development of J&5, helping to create a cohesive and functional outdoor environment that enhances the overall livability of the residential complex. The construction documents developed by TSW will be used to guide the construction of the outdoor spaces, ensuring that the final product meets the desired aesthetic and functional goals.