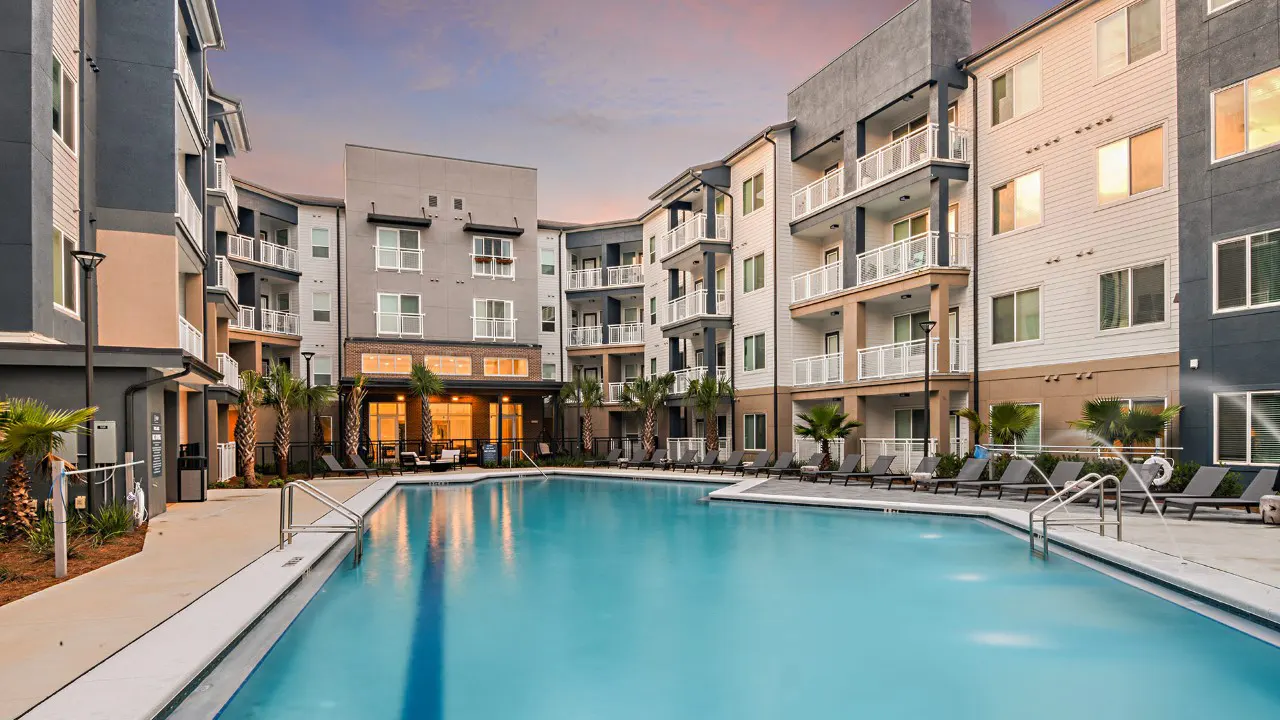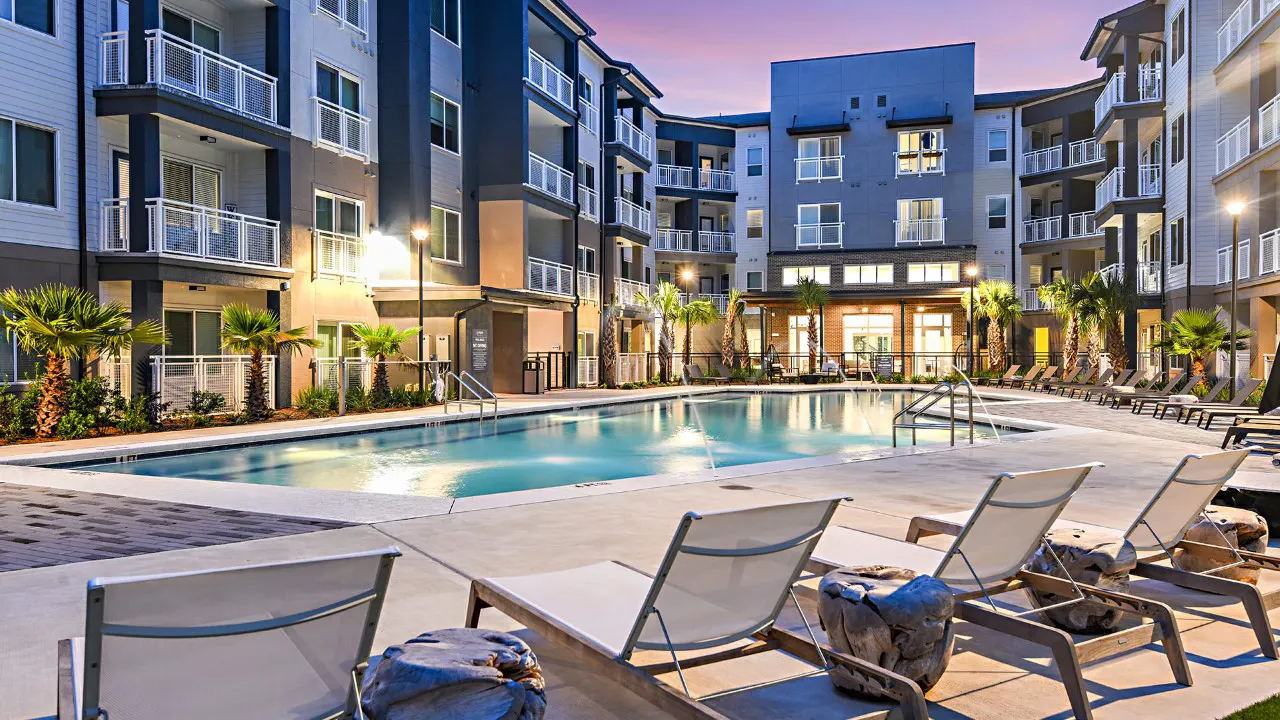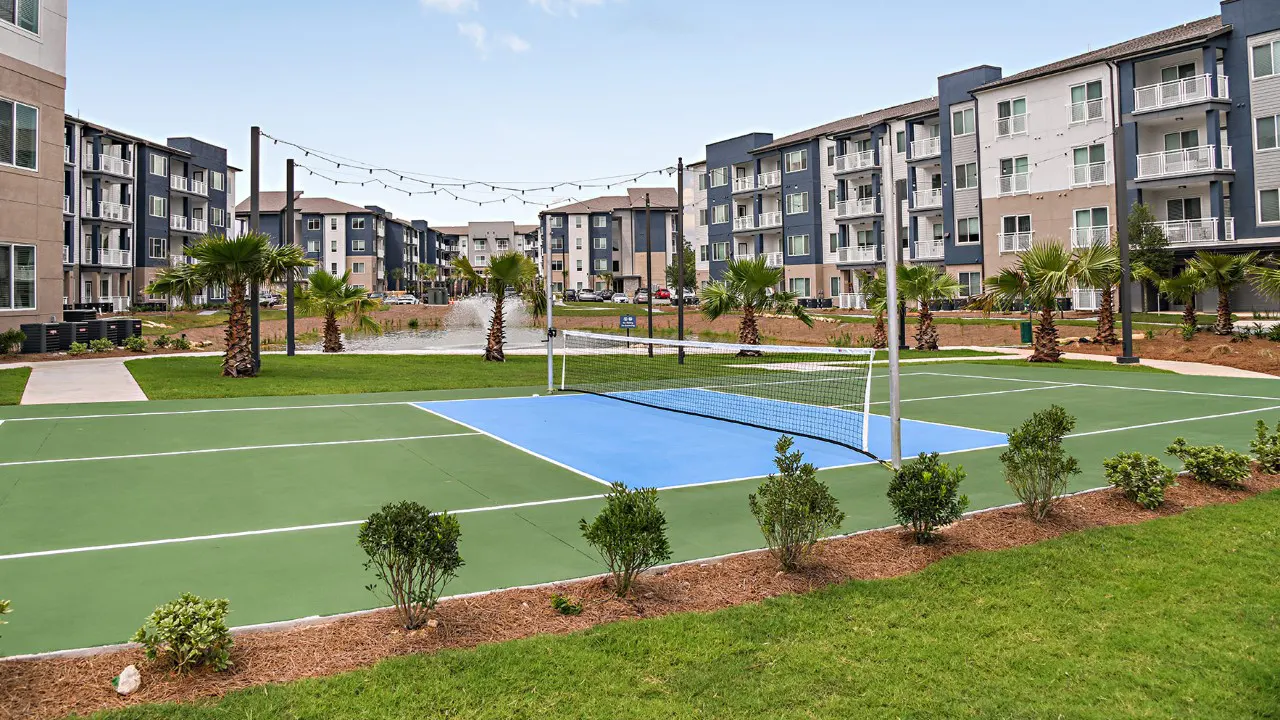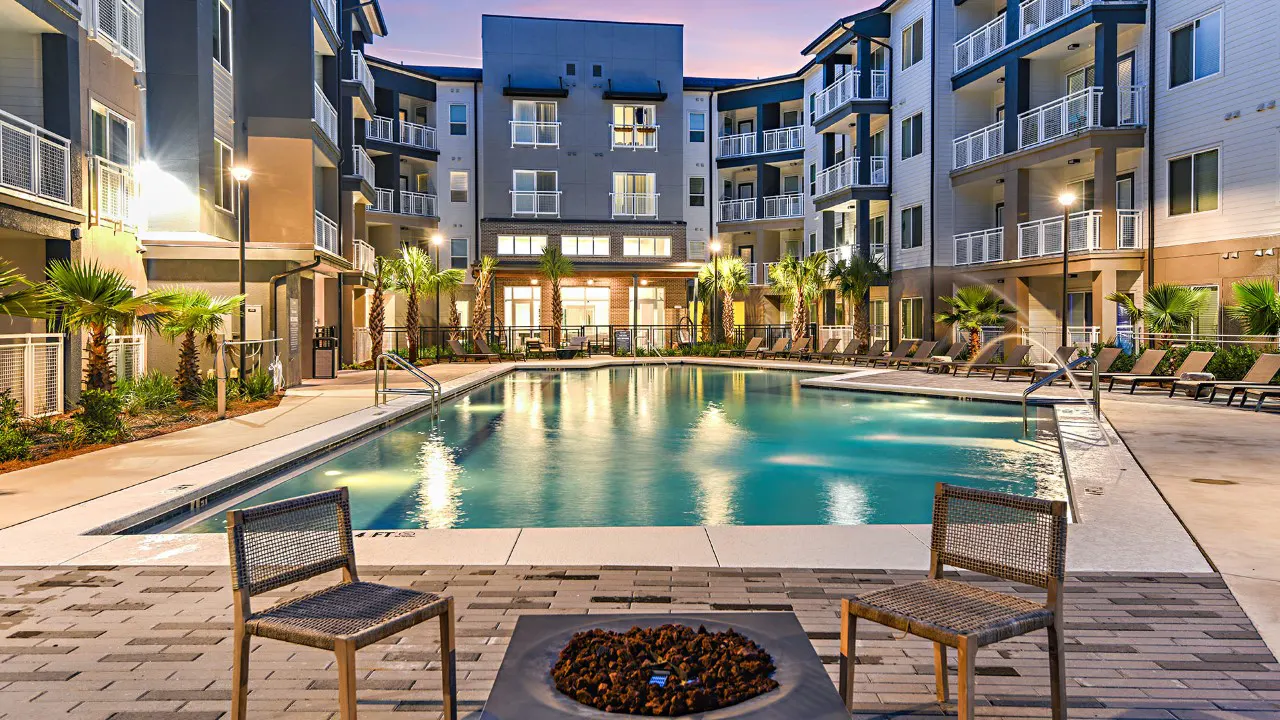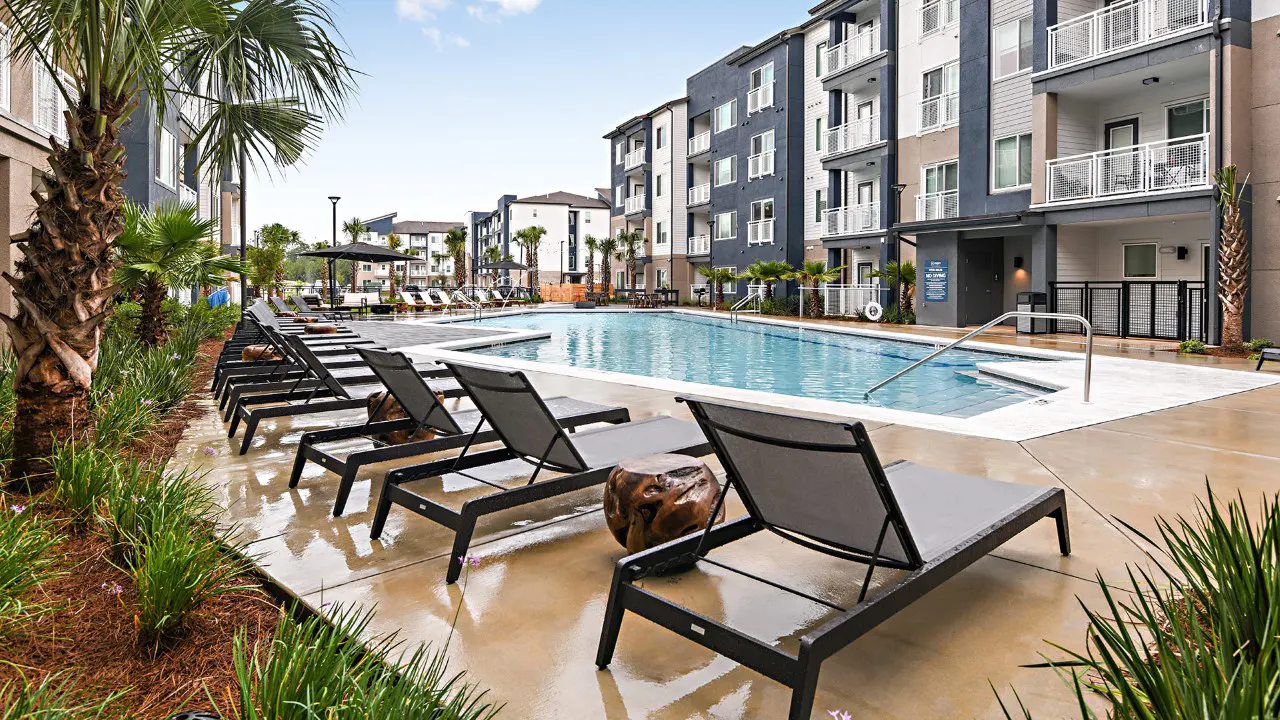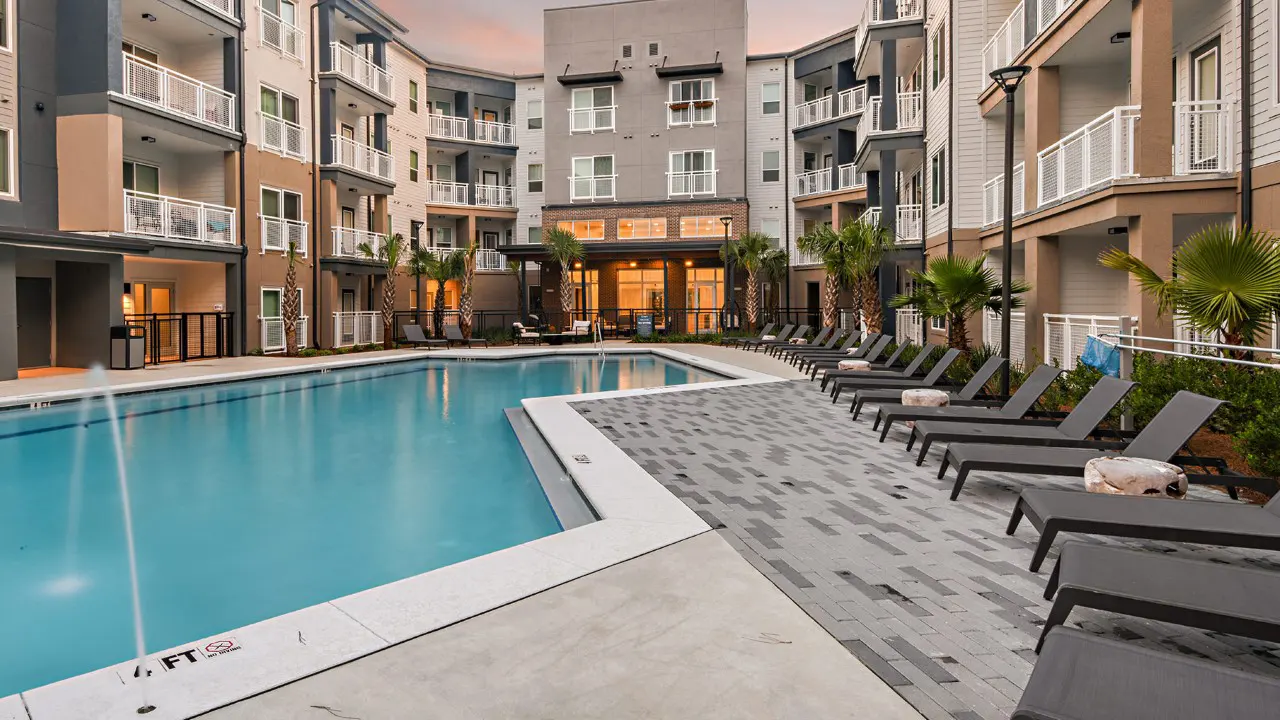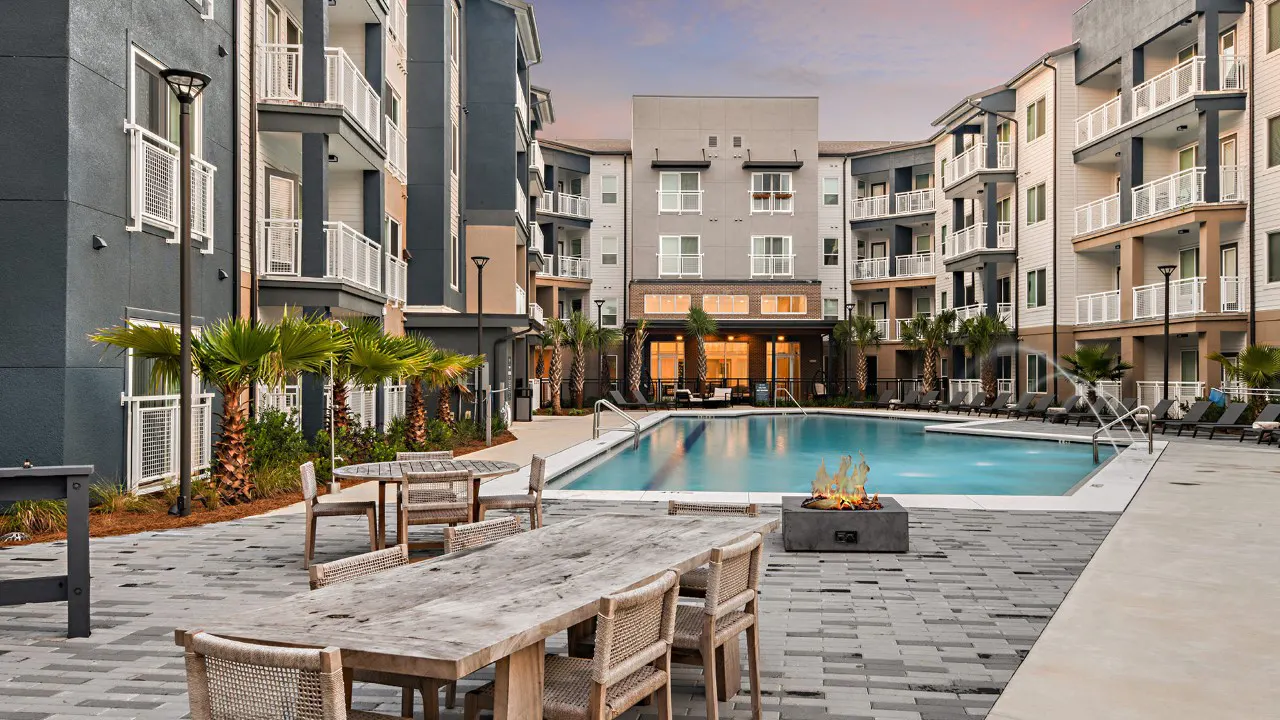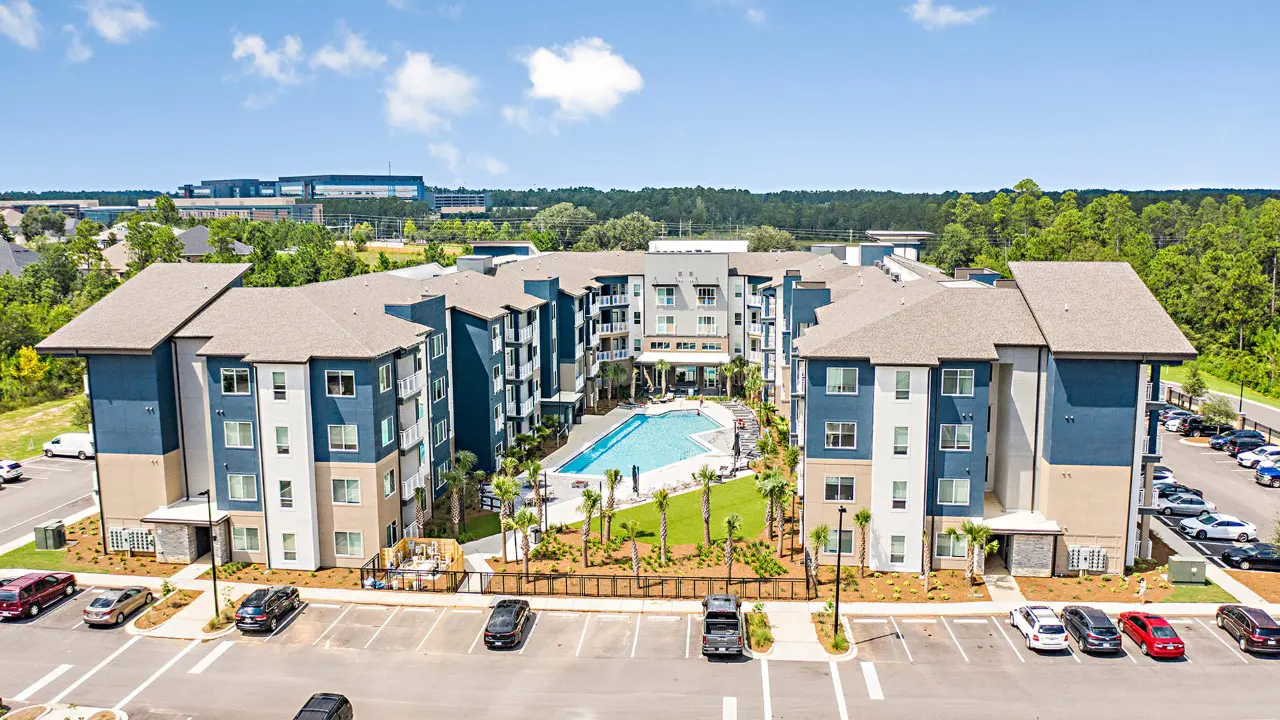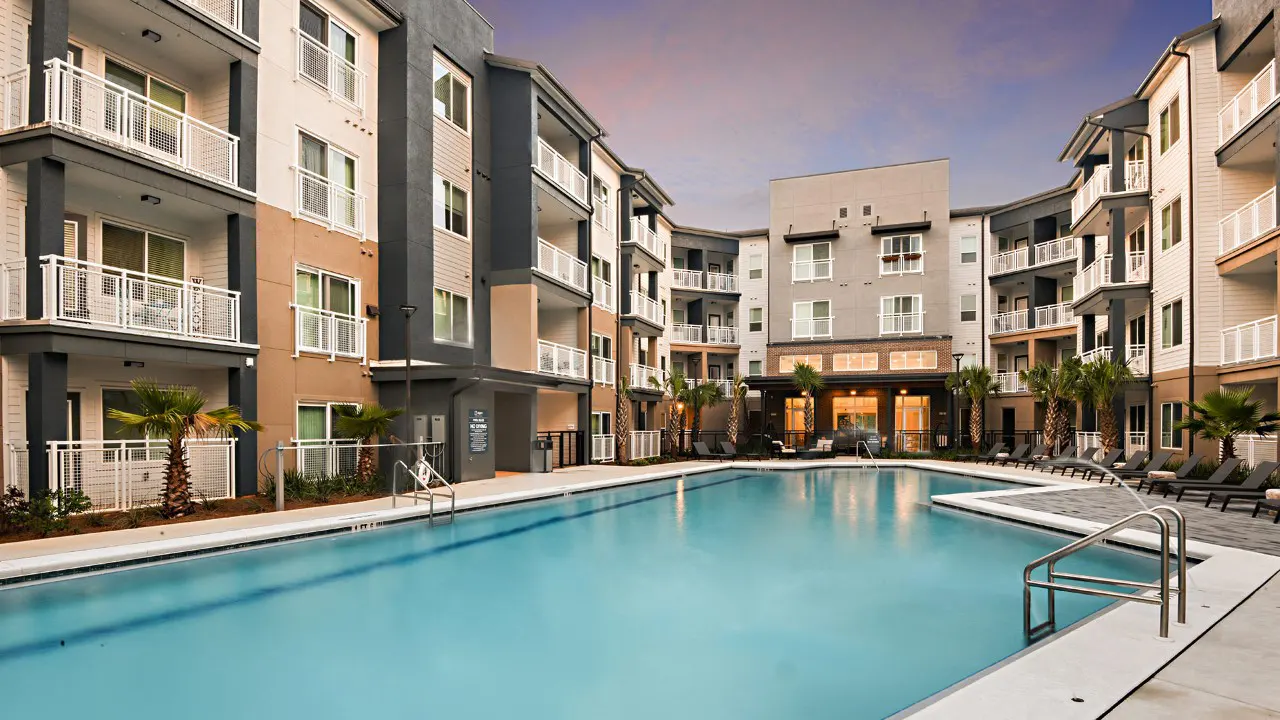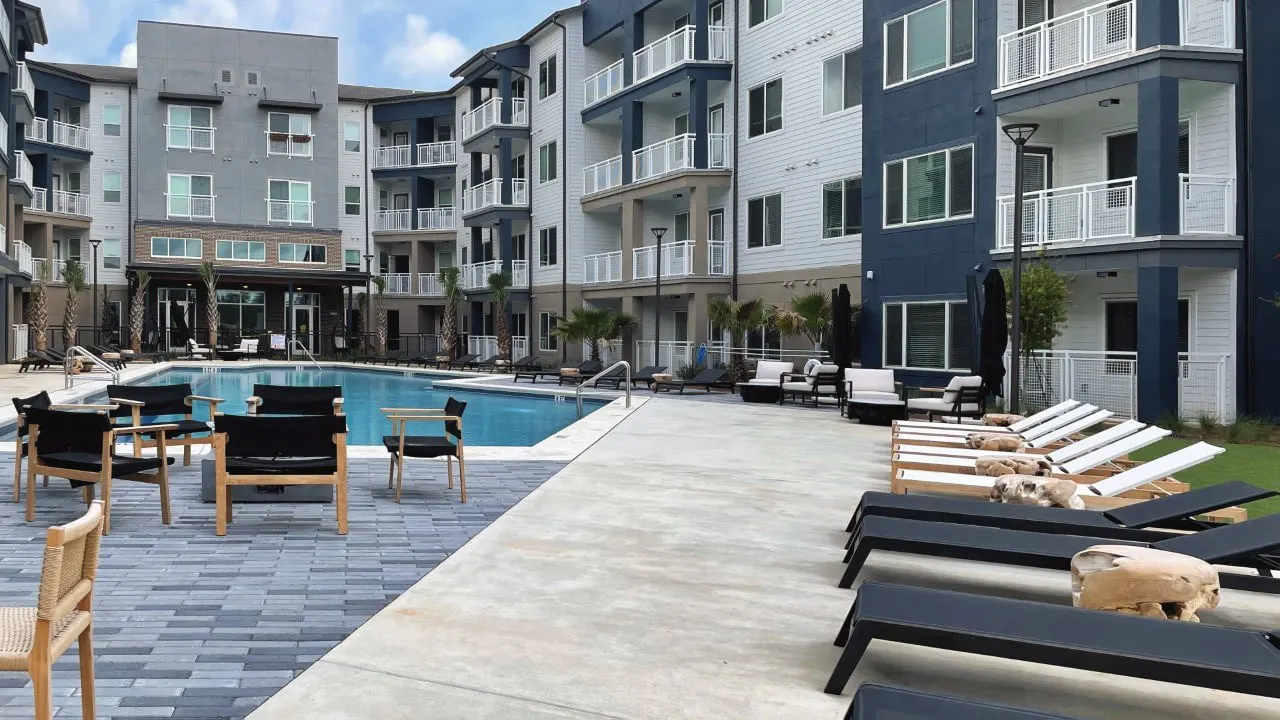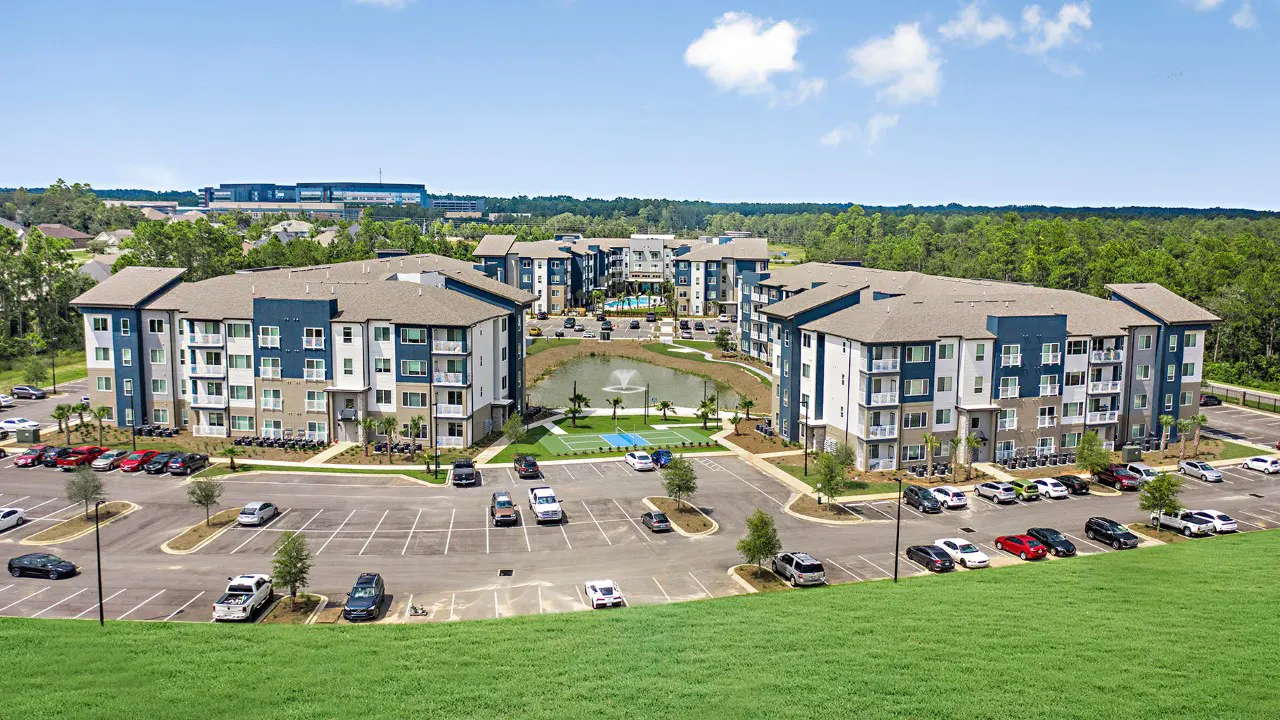 Client: The Dawson Company
Location: Pensacola, Florida
Status: Phase 1 Completed Spring 2021, Phase 2 Under Construction
Full landscape architecture services for pool and amenities area for multifamily development

Design for a pool courtyard, a nature trail, and a pond with a litoral shelf
Description:
TSW's Landscape Architecture Studio was retained by The Dawson Company to develop a landscape development master plan and construction documents for the Inspire Apartments. The plan included the design of the pool courtyard area and the areas surrounding the three apartment buildings. The main courtyard is a central gathering space that includes a large pool with multiple outdoor seating areas, grilling stations, and shade structures. The project also includes a landscaped pond with littoral shelf plantings and a nature trail, providing residents with a serene and natural environment to enjoy.
The project also features a dog park, multiple grilling stations, and a sandy beach on the pond. The dog park is a great space for pet owners to let their furry friends run around and play, while the grilling stations provide an opportunity for residents to come together and enjoy a meal with friends and family. Additionally, the sandy beach on the pond is a great spot for sunbathing and relaxing.
The Inspire Apartments also offers a variety of amenities for residents to stay active and healthy. The project includes fitness stations, which provide residents with equipment to exercise and stay in shape. The fitness stations are strategically located throughout the site, making it convenient for residents to incorporate exercise into their daily routine.
Overall, the landscape development master plan and construction documents developed by TSW for the Inspire Apartments provide a variety of amenities and opportunities for residents to relax, socialize, and stay active. The design creates an inviting and functional outdoor environment that supports the lifestyle of its residents and enhances the overall aesthetic of the property.