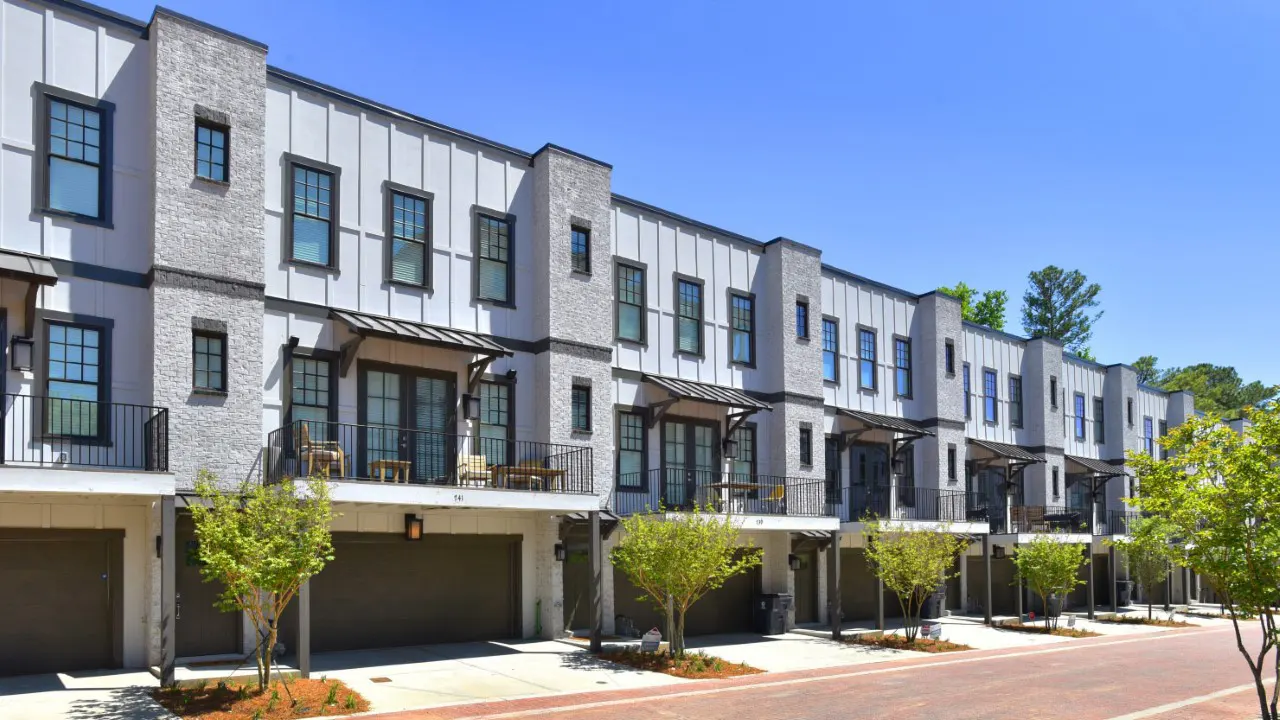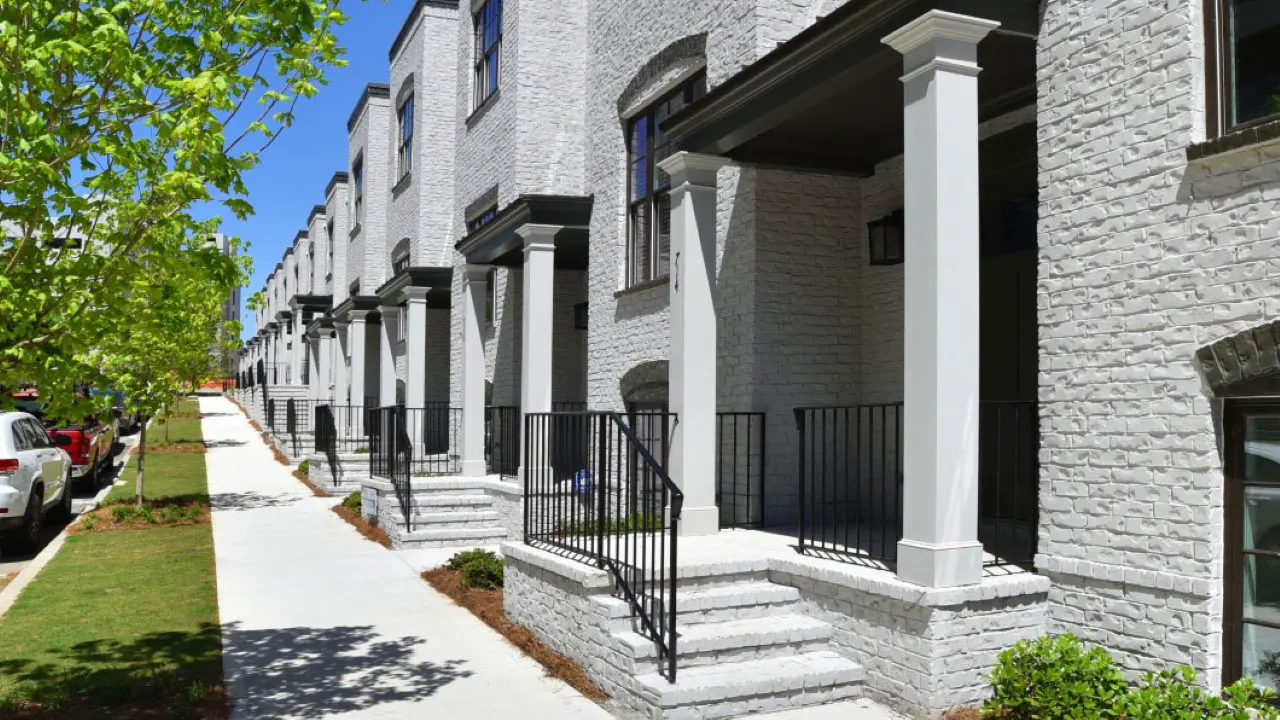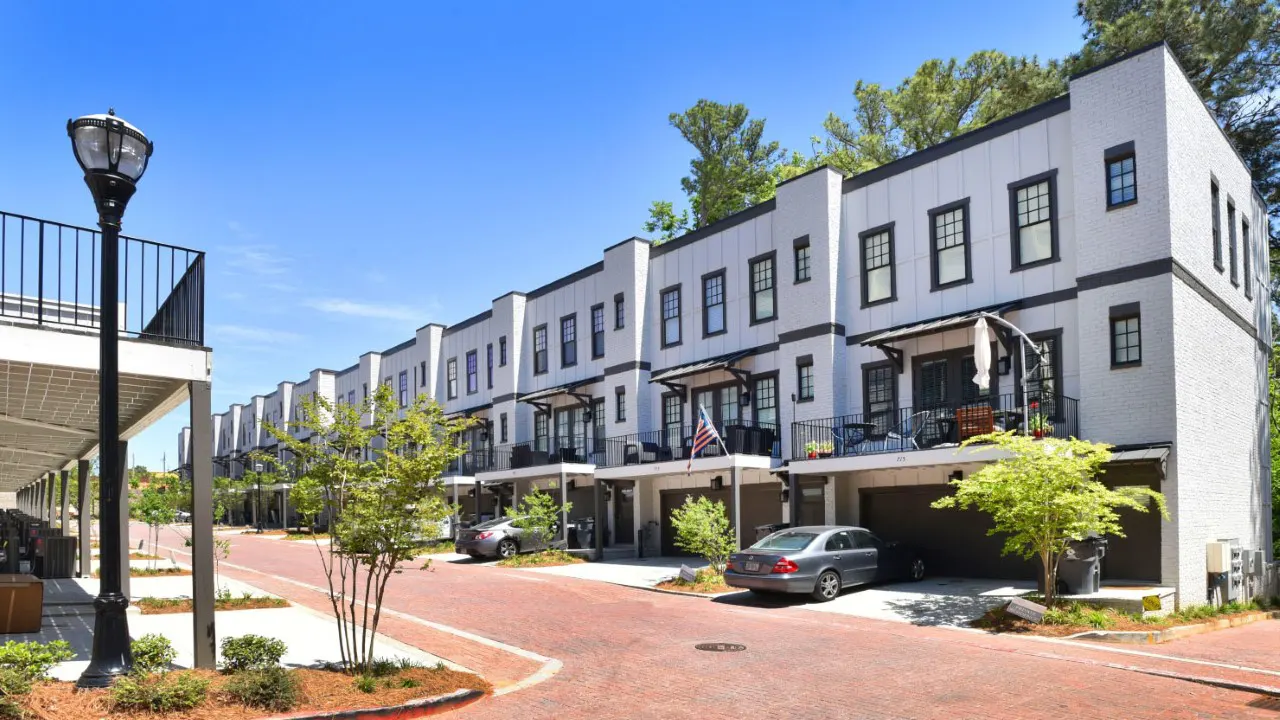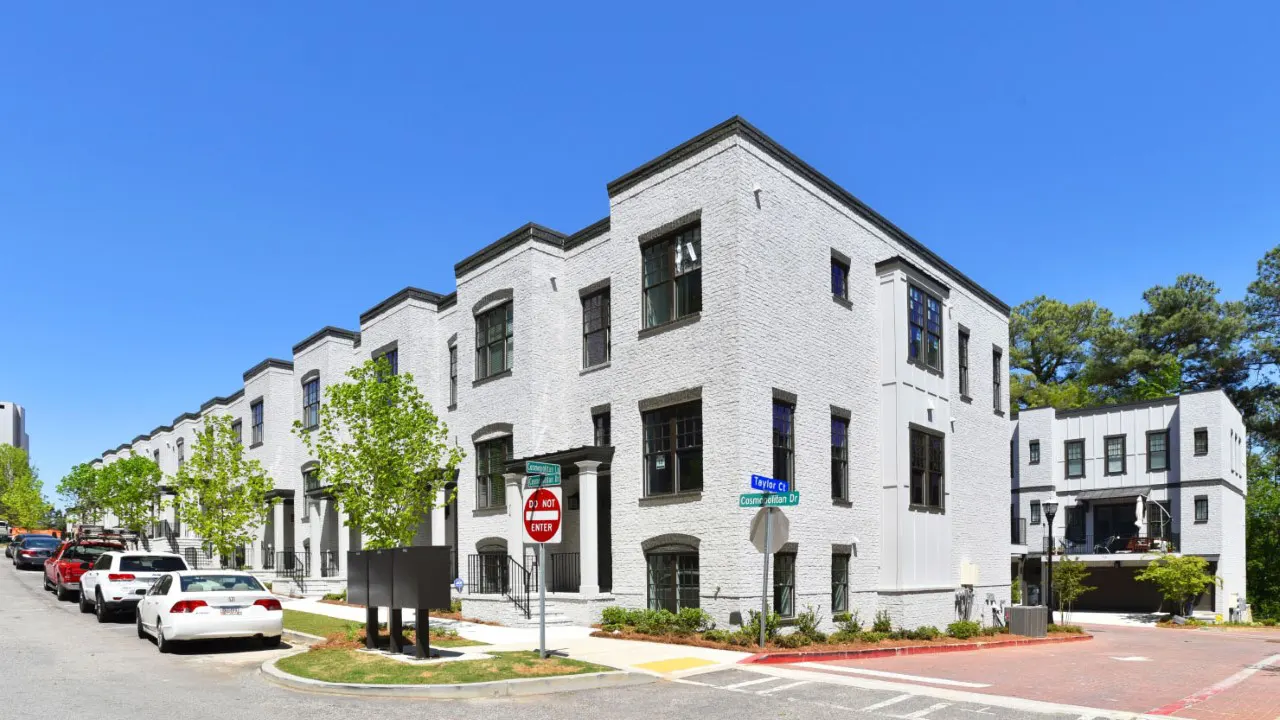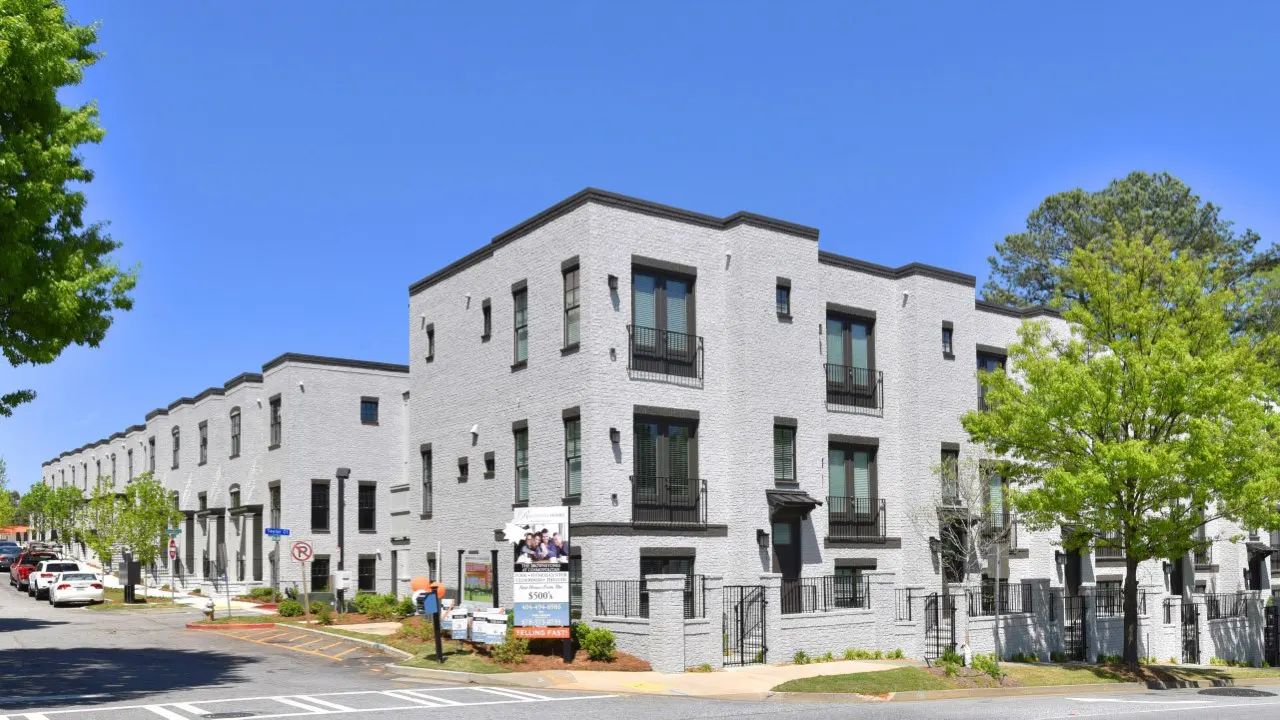 Cosmopolitan Townhomes Phase II
Description:
The Cosmopolitan Townhomes are an integral part of a larger residential development project located in Buckhead Atlanta. The project, which began in 2004, occupies a total of 4.7 acres and comprises of 258 units in total. The Phase II townhomes are a key component of the development and include 32 3-story units. These townhomes serve as a transition between the lower density surroundings and the higher density condominium buildings in the area.
The architectural design of the townhomes is contextual modern, with brick and fiber cement facades. The use of these materials not only adds to the aesthetic appeal of the development but also ensures durability and low maintenance for the residents.
One of the key features of the townhomes is the rear alley that has been provided to allow for private entrances to the townhomes and to maintain an uninterrupted street frontage. This alley also serves as access to the second row of townhomes. The alley has been designed with a specific avenue aesthetic in mind, and previous pavers have been used to give it a unique and elegant look.
The Cosmopolitan Townhomes are an excellent choice for people looking for modern and stylish living spaces in a prime location. The townhomes are located in the heart of Buckhead Atlanta, which is known for its vibrant nightlife, top-rated restaurants, and luxury shopping destinations. The development is also conveniently located near major transportation hubs, making it easy for residents to travel to and from the city.
Overall, The Cosmopolitan Townhomes Phase II development is a great example of urban infill design, with a perfect blend of modern design, materials, and location. The development not only provides residents with high-quality living spaces but also enhances the aesthetic appeal of the area and contributes to the overall growth and development of Buckhead Atlanta.