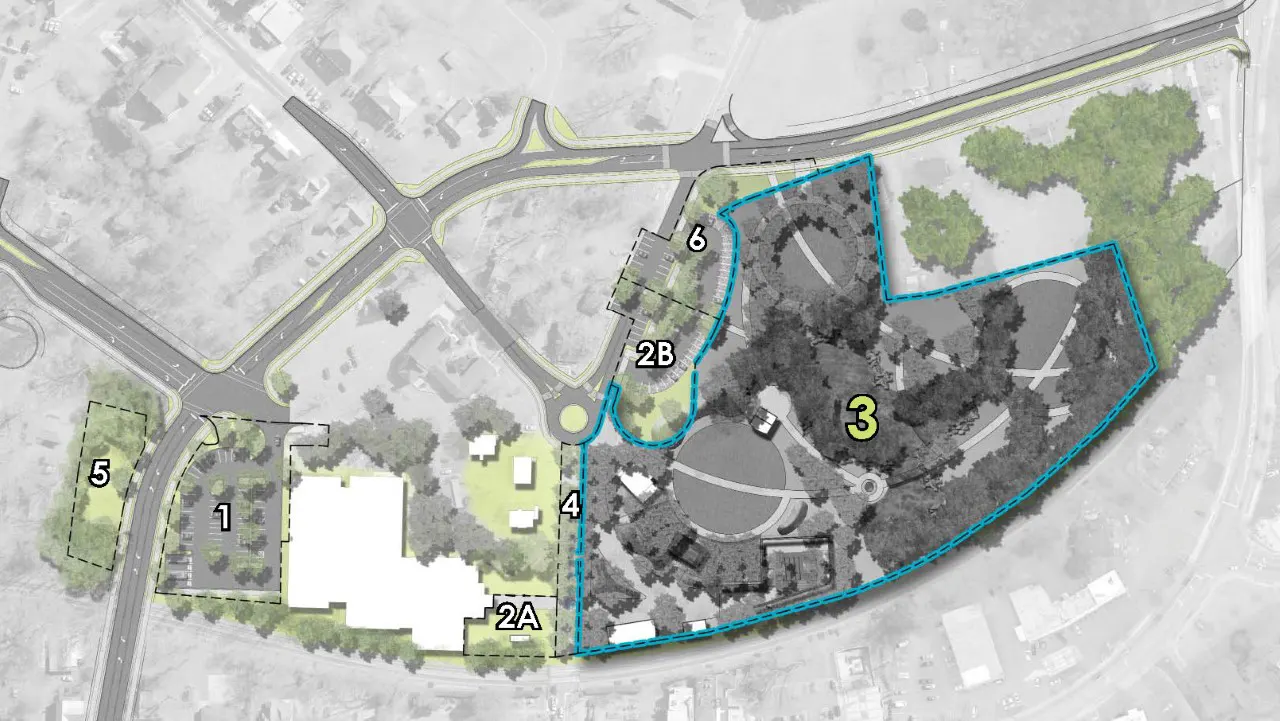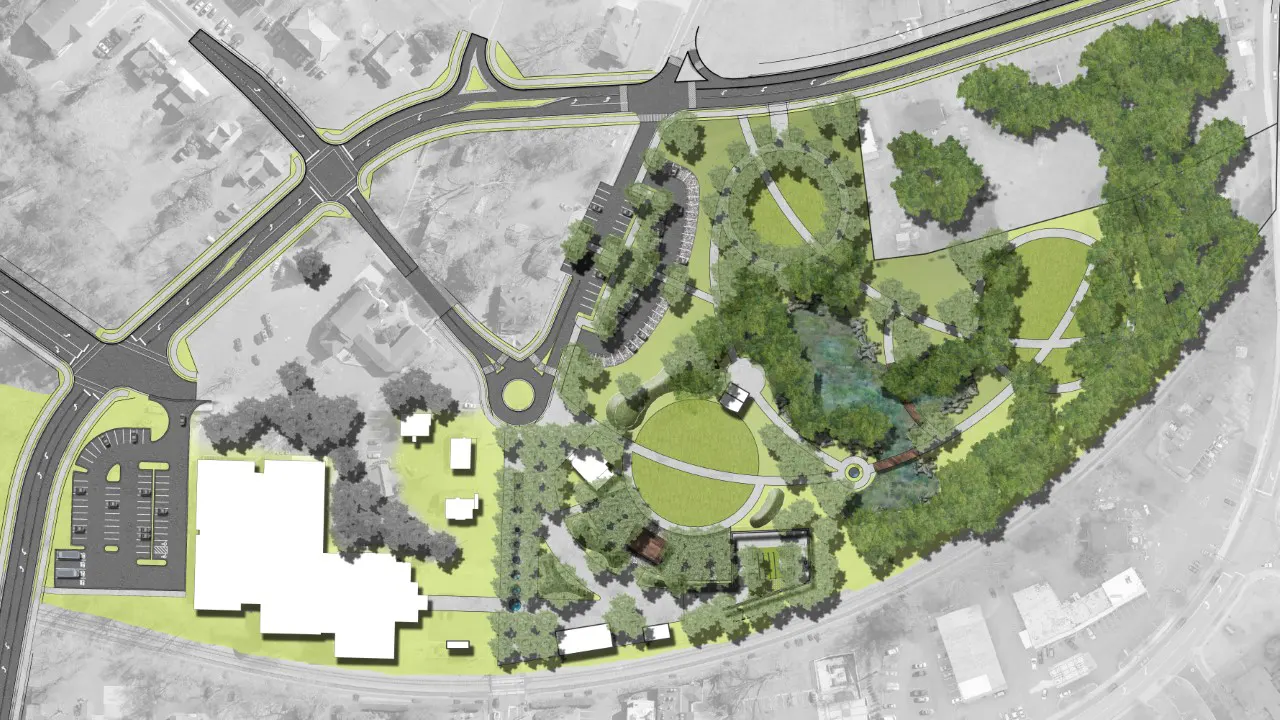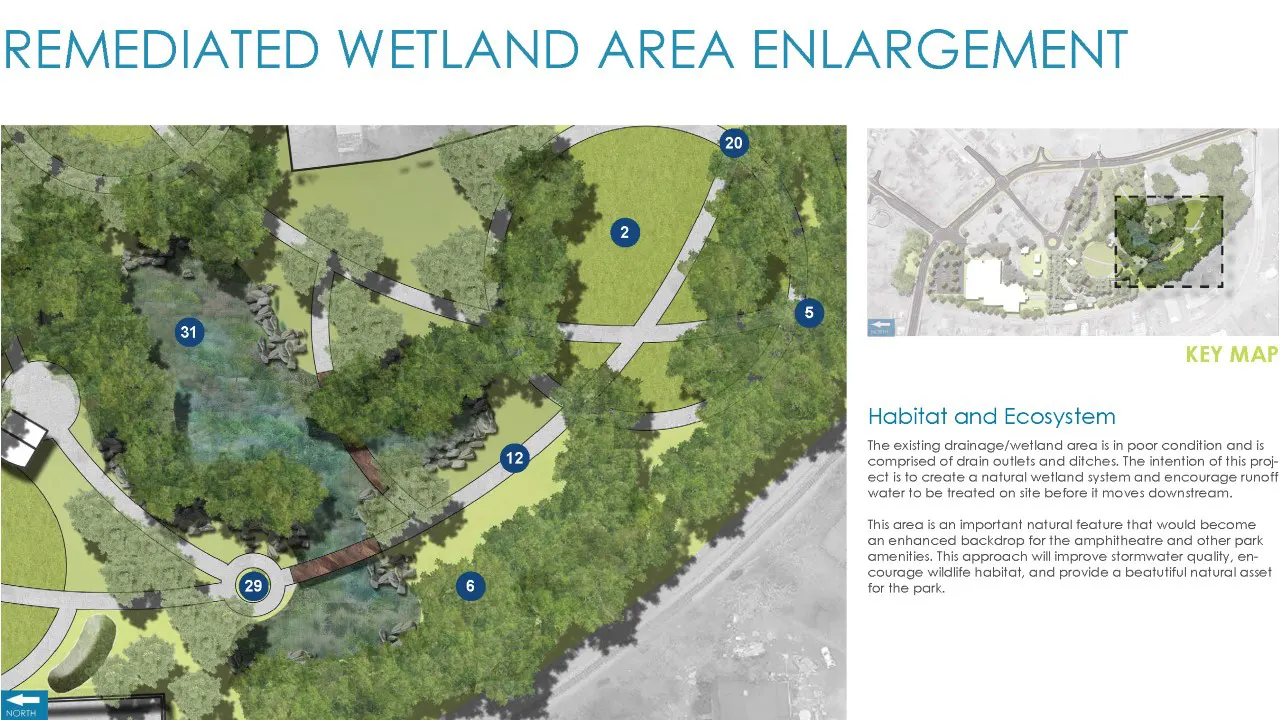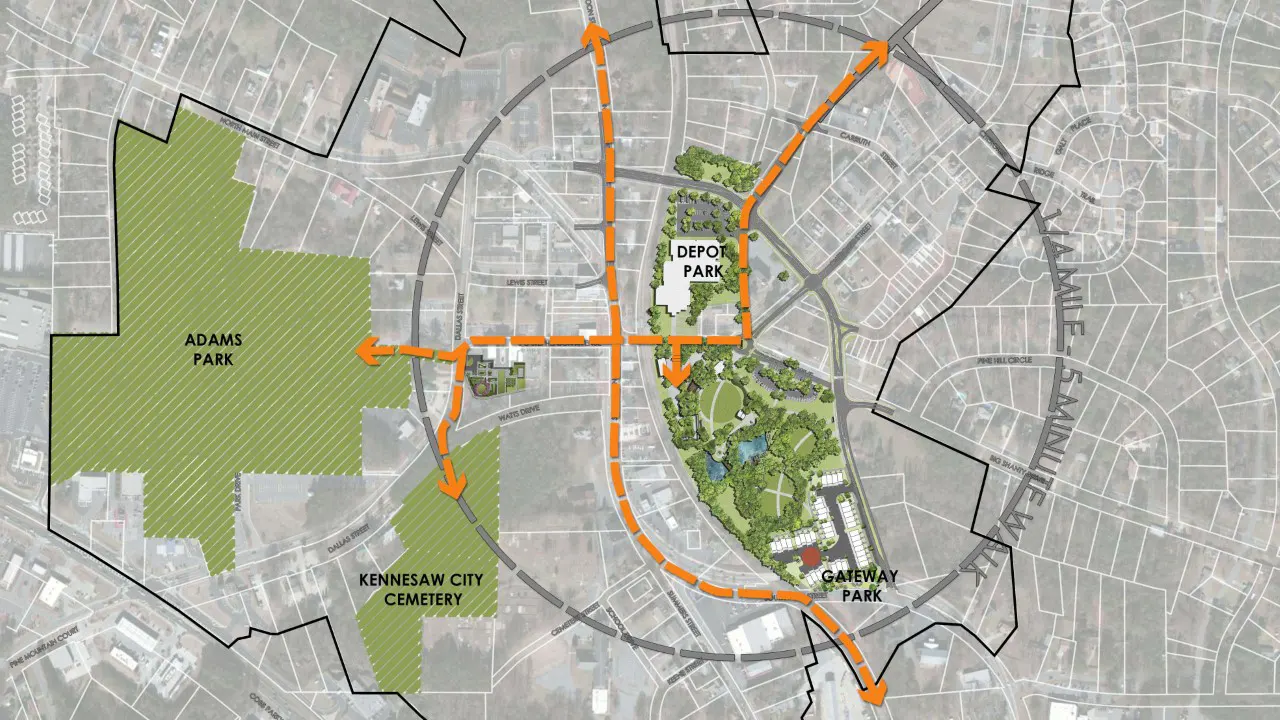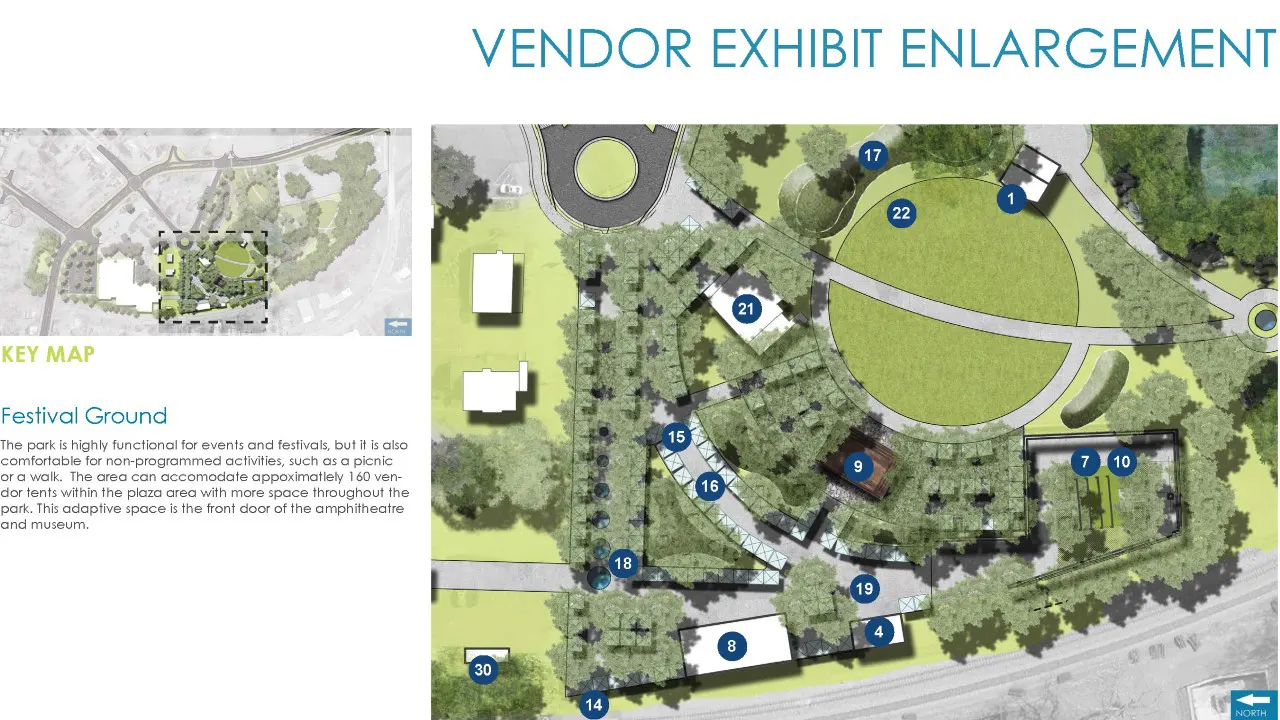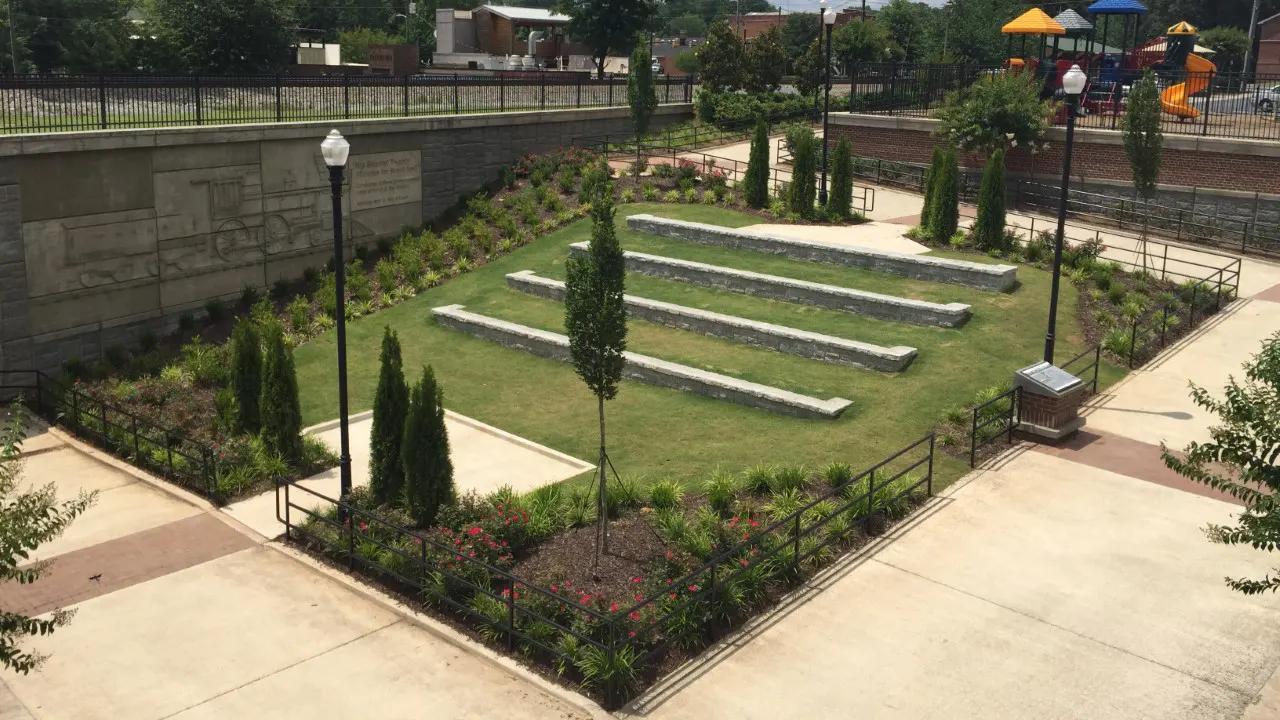 Location: Kennesaw, Georgia
Concept Design

Implementation Plan
Description:
The City of Kennesaw retained TSW to provide planning and design services for the restoration of Depot Park, a park located in the historic downtown area of the city. The goal of the master plan was to maintain a connection to the existing museum while also enhancing and expanding the existing park.
To achieve this, the main park program included several key elements. One of the most important was the addition of an event lawn/flex parking area, which would provide a versatile space for events, gatherings, and activities, as well as a convenient location for parking. This area would be located adjacent to the existing museum, allowing visitors to easily move between the two spaces.
Another key element of the master plan was the inclusion of an overlook, which would provide visitors with a stunning vantage point to take in the natural beauty of the surrounding area. The park would also feature a dog park, offering a dedicated space for visitors to bring their four-legged friends and let them run and play off-leash.
An amphitheater with a capacity of 4,000 people would be a great addition to the park, providing a versatile outdoor performance space for concerts, theater productions, and other live events. Restrooms and concessions stands would be conveniently located nearby, to ensure that visitors have easy access to the necessary amenities.
In order to provide visitors with shelter from the sun, the master plan also calls for the inclusion of several shade structures throughout the park. A bocce court, grass contours and interactive fountains and art will be added to provide more recreational opportunities for visitors.
All of these elements would come together to create a vibrant and dynamic park space that would be both functional and beautiful. By maintaining a connection to the existing museum and enhancing the existing park, the master plan for Depot Park would provide visitors with a unique and memorable experience. The park would become a destination where visitors can relax, play, and enjoy the outdoors.