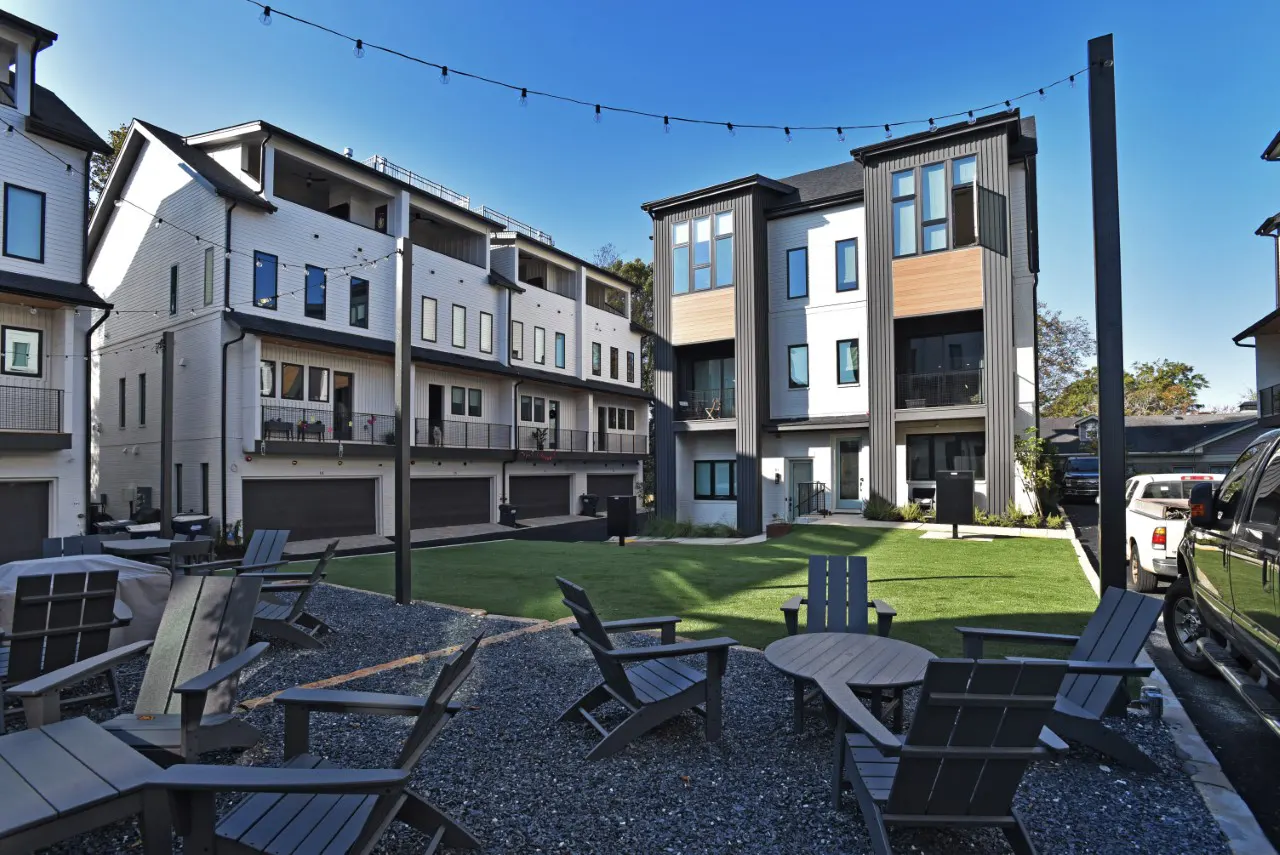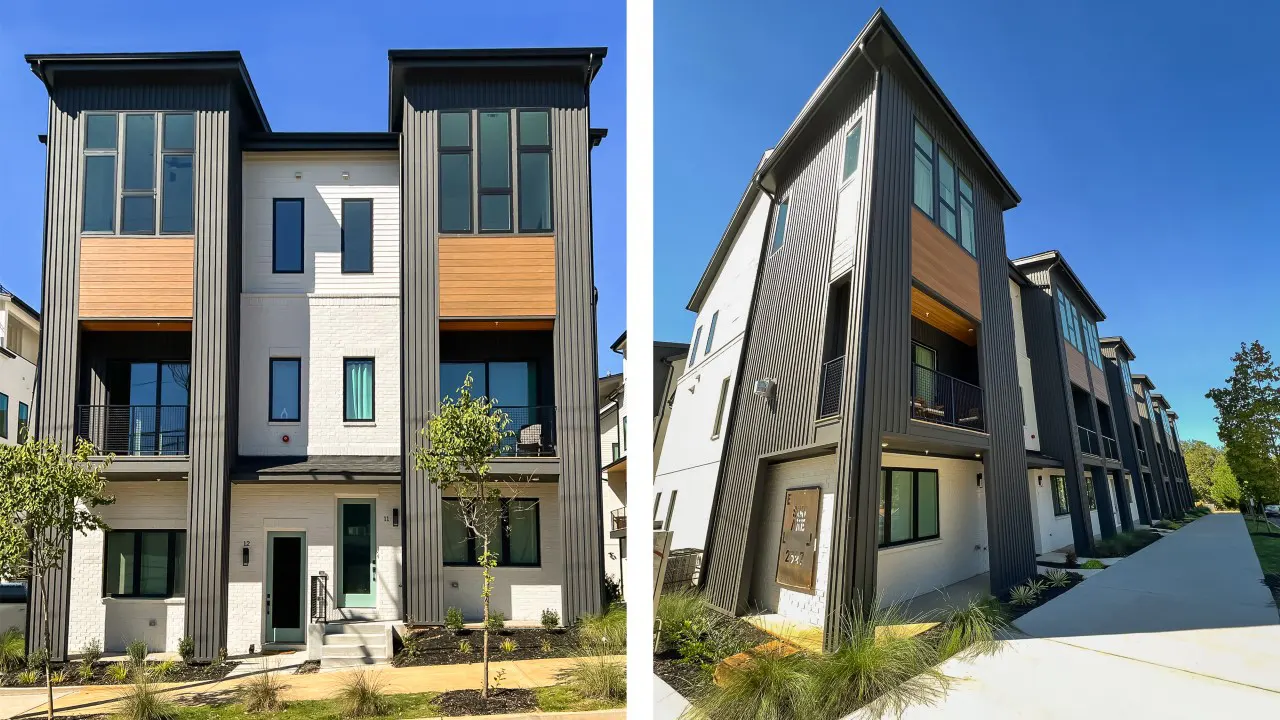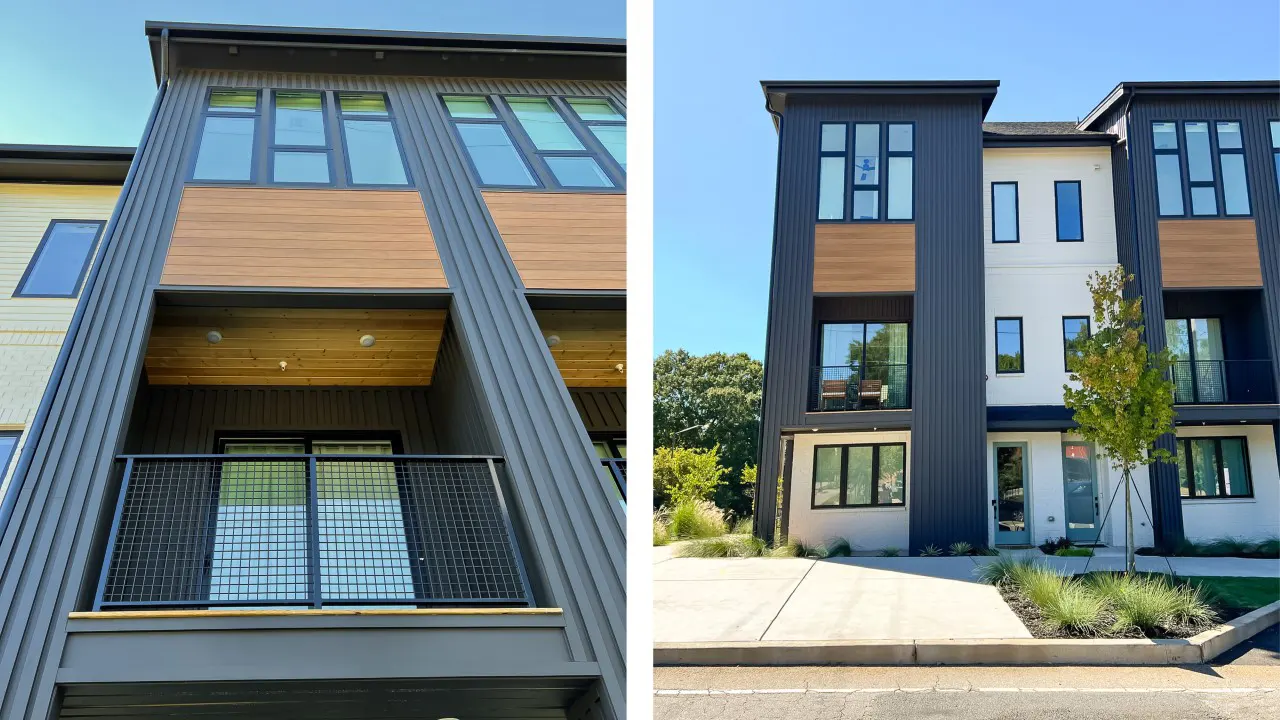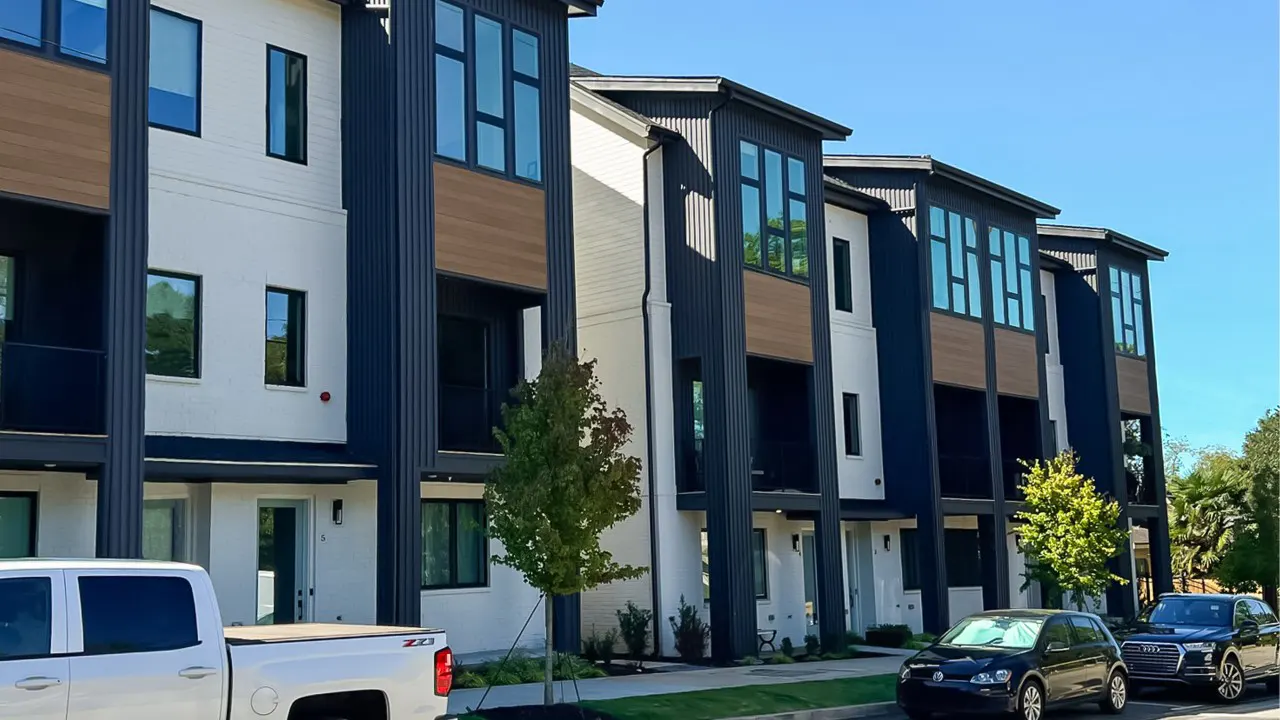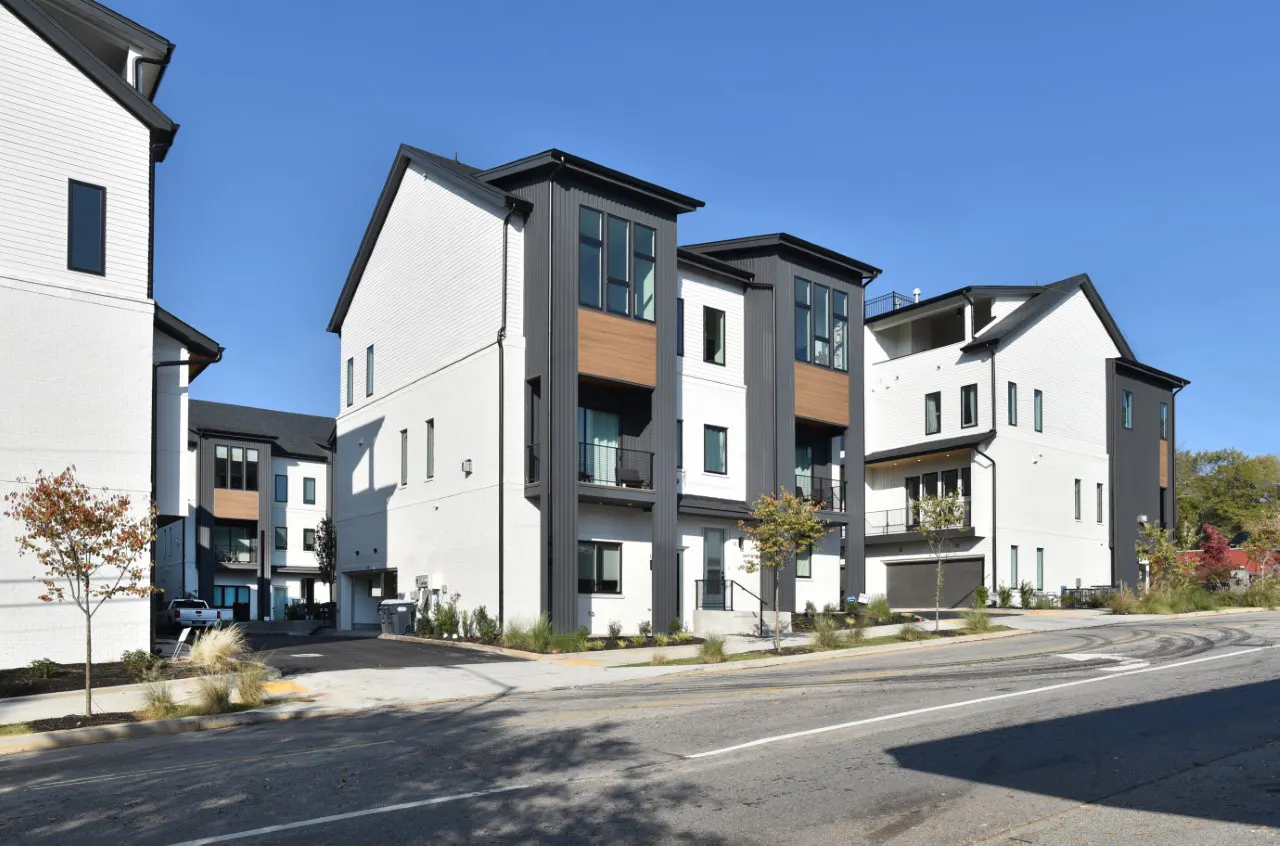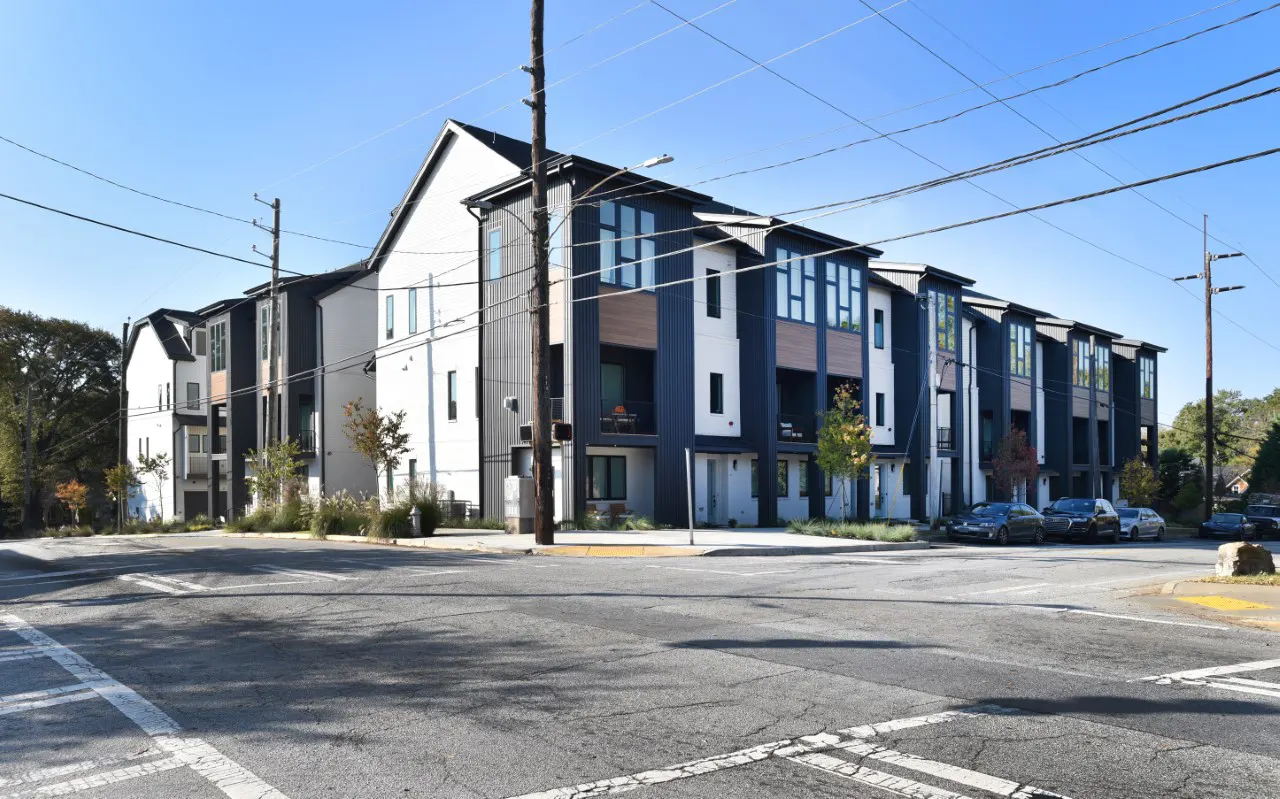 Description:
ELL Square is a development located in the central district of Atlanta's East Lake neighborhood, and includes twenty townhomes that anchor a corner in the neighborhood. This development is conveniently located, with restaurants, shops, and local businesses just steps away. The site plan for ELL Square is divided into six individual buildings that look onto a central community green space. This central greenspace serves as a communal gathering place for residents and is the perfect spot for outdoor activities and events.
The townhomes at ELL Square feature a contemporary architectural aesthetic that takes cues from the surrounding context in order to complement the existing neighborhood. The design of these townhomes is modern yet timeless, with clean lines and a neutral color palette that will stand the test of time. Each townhome boasts a 2-car garage which provide ample space for cars and storage.
The townhomes at ELL Square are four floors tall, including a flex space with a covered roof lounge on the top floor. The first floor features a spacious two-car garage and the second floor features an open-plan living room, dining room, and kitchen. The bedrooms are located on the third floor, and the top floor includes a flex space and a covered roof lounge that provides a private outdoor space for residents.
The units are designed with an open floor plan with an abundance of natural light, high-end finishes and appliances. The kitchen is outfitted with top-of-the-line appliances and finishes. The bedrooms are well-proportioned and feature plenty of closet space. The bathrooms feature high-end fixtures and finishes, and are perfect for relaxing after a long day.
In summary, ELL Square is a prime location for those looking for a community in the central district of Atlanta's East Lake neighborhood. The modern design, ample living space, and covered roof lounge provide luxury and comfort. The central community green space, proximity to local amenities make this development ideal for those who enjoy city living. The 2-car garage and open floor plan are perfect for families or those who love to entertain.