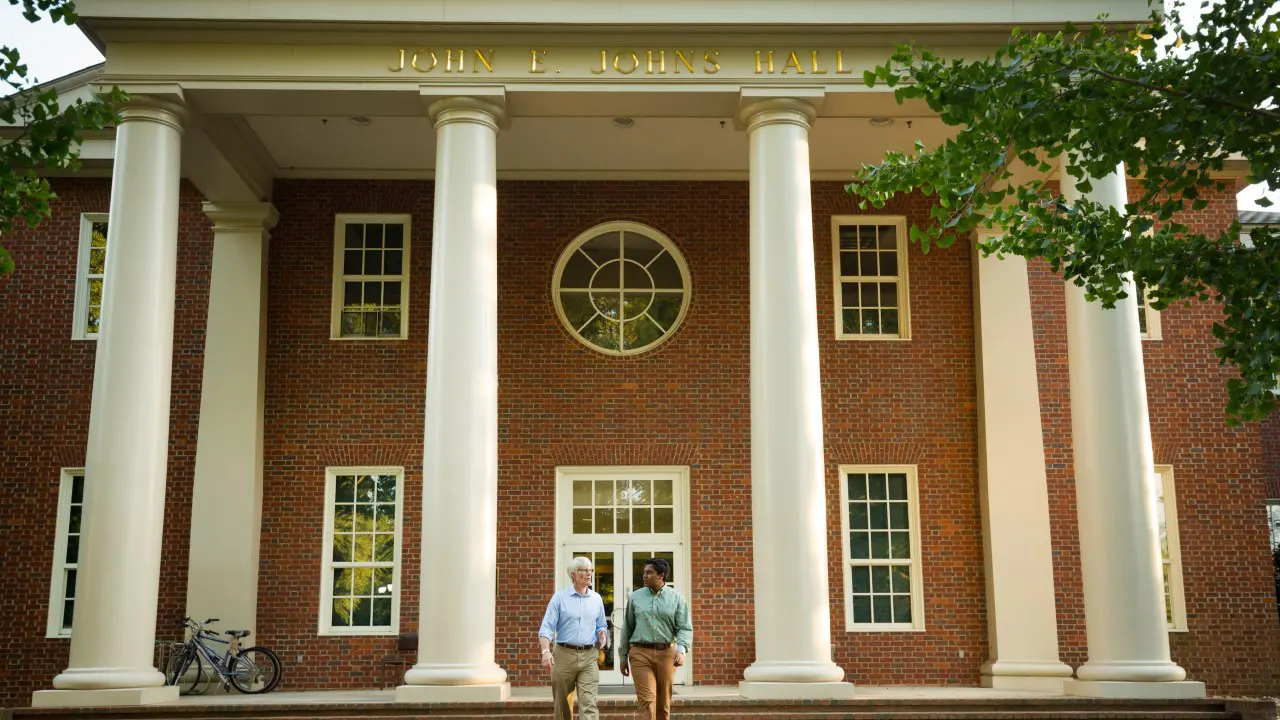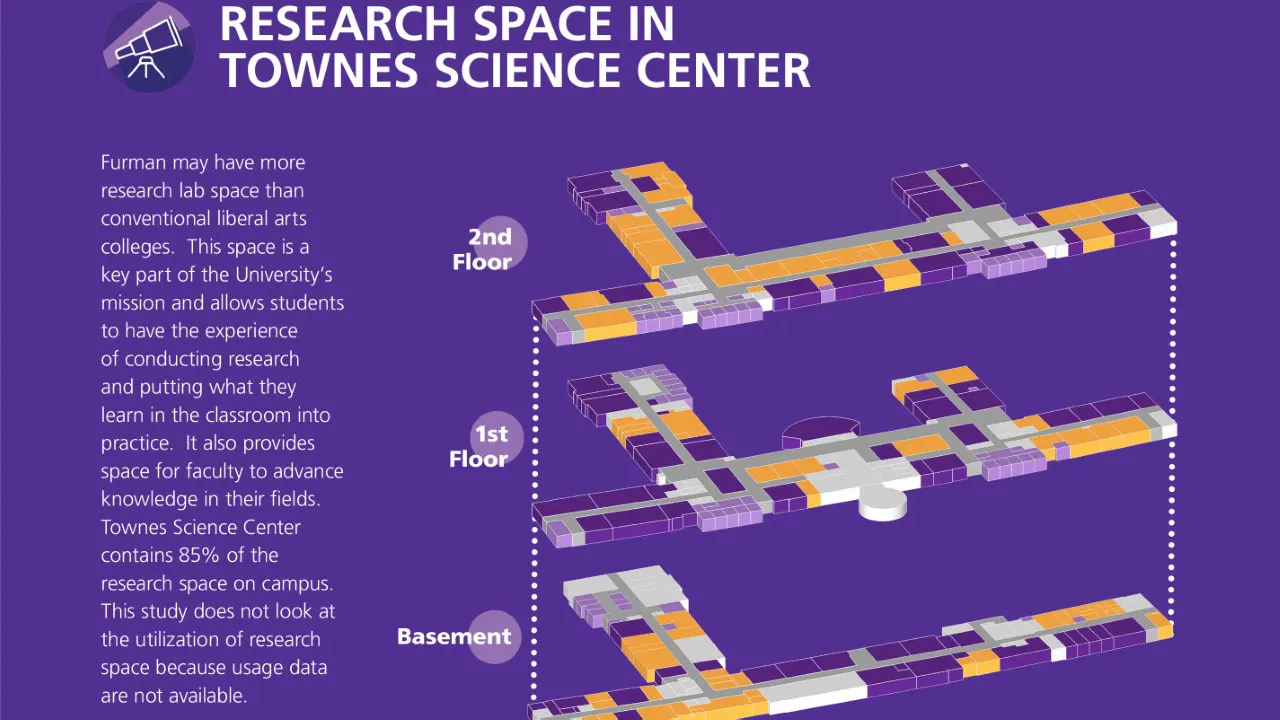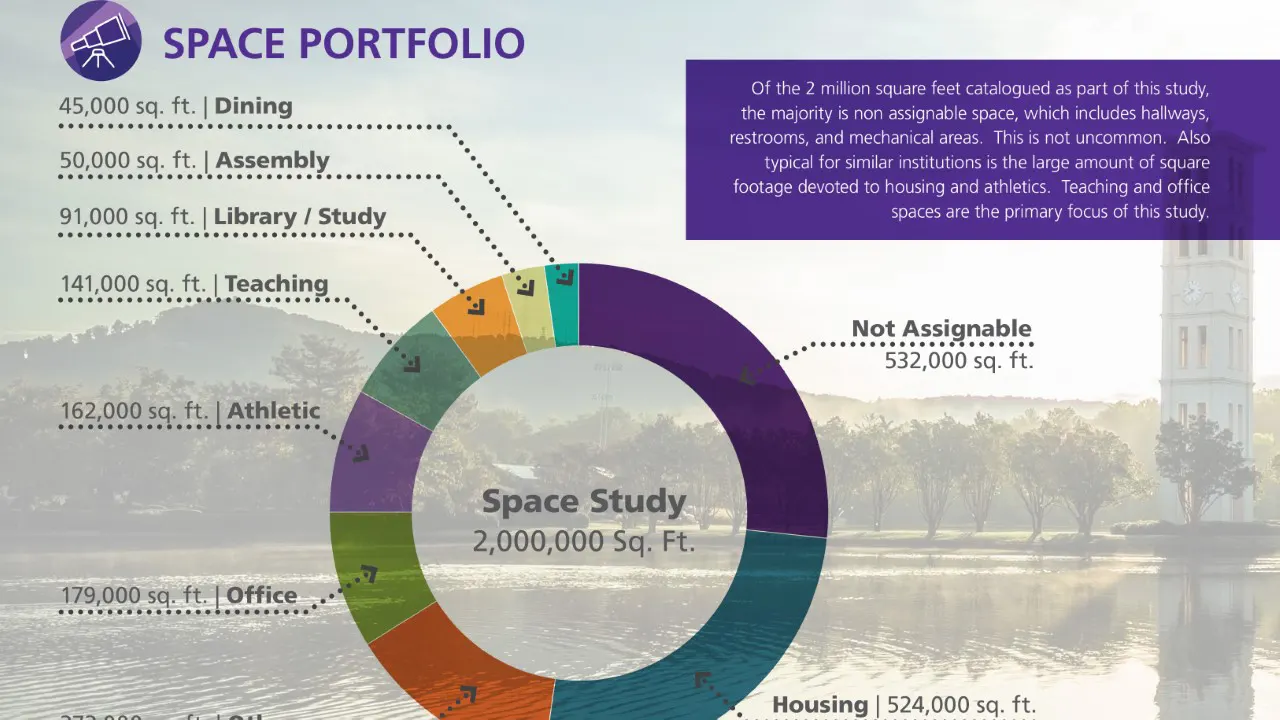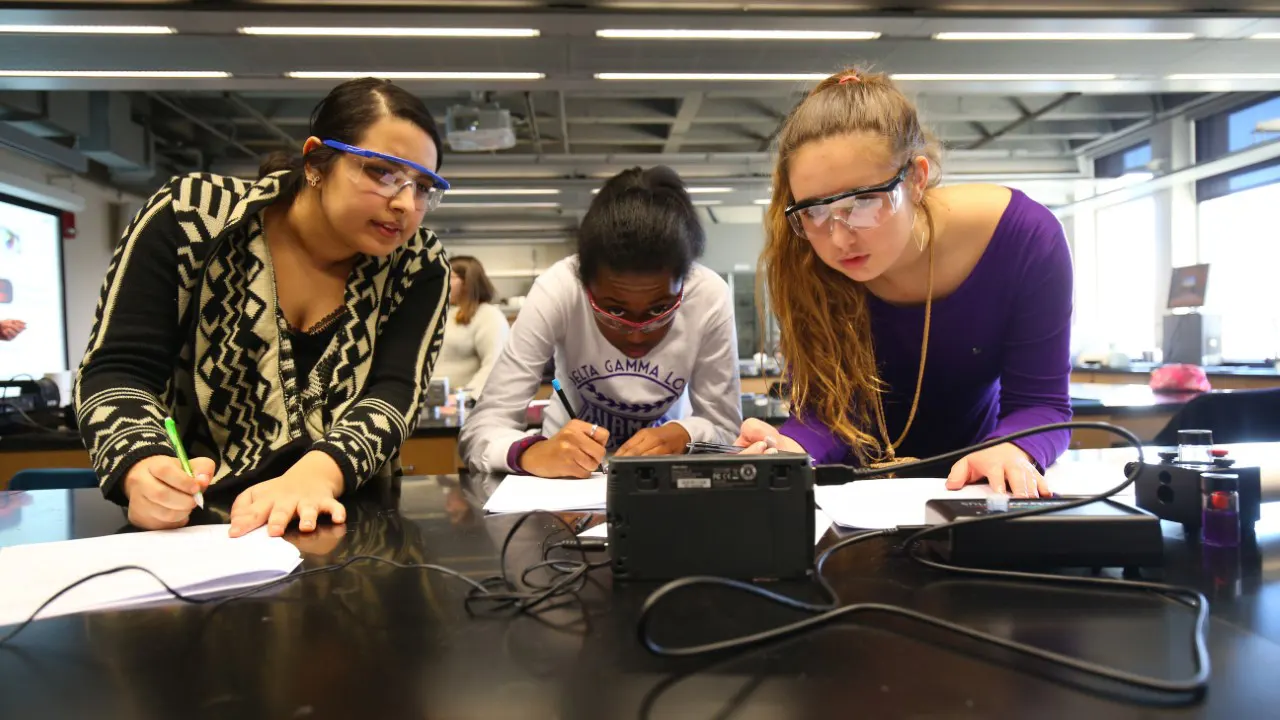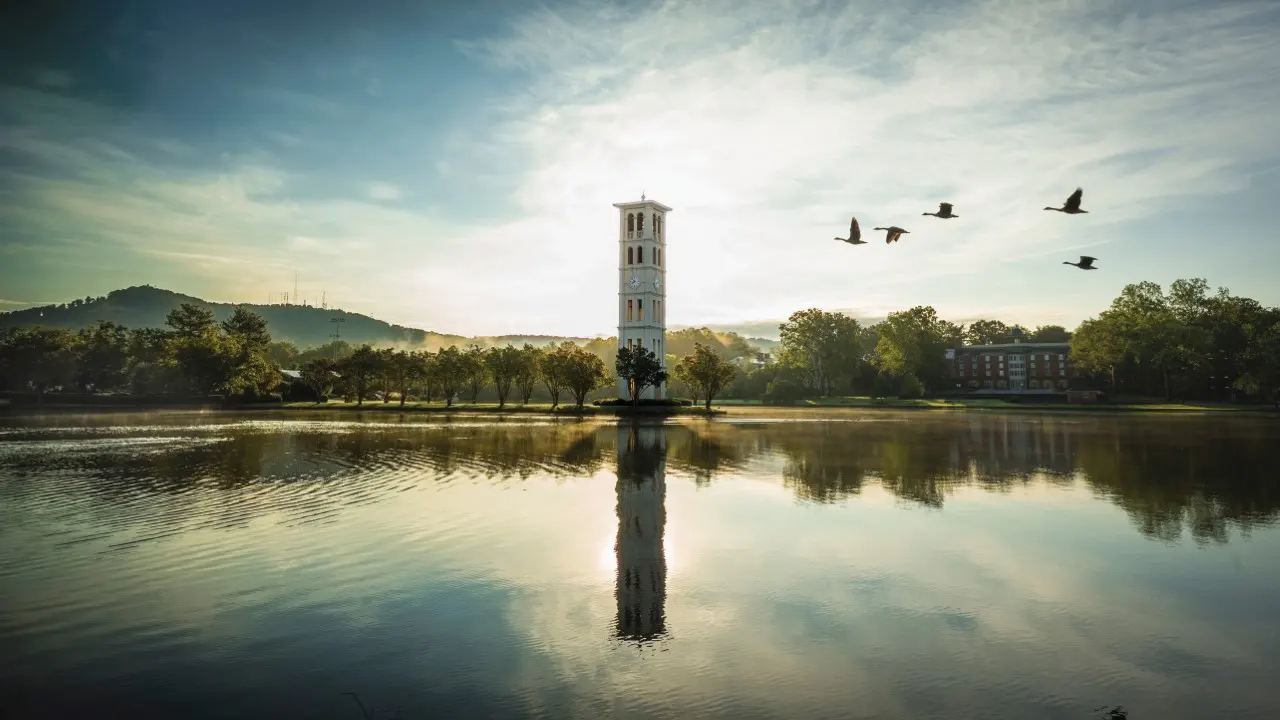 Furman University Space Analysis & Plan
Client: Furman University
Location: Greenville, South Carolina
Status: Completed in 2017
Created comprehensive space database for 2 million square feet of space

Established metrics to evaluate utilization of teaching, office, library, gathering, and other spaces

Determined migrations and other strategies to meet needs without expansions or new buildings
Description:
TSW was commissioned by Furman University to create their first comprehensive space database. The project was based on a detailed walk-through of 2 million square feet of space, which included interviews with administrators and faculty. The data collected was used to conduct a complete utilization study, which identified underutilized spaces and provided a series of space metrics to evaluate the utilization of teaching, research, office, library, gathering, and other types of spaces.
The data revealed scheduling concerns and gaps between section sizes and classroom capacity. Comparisons with other institutions and standard benchmarks allowed Furman to understand its space relative to its peers. This helped the university to identify areas where they could improve their space usage and make better use of their existing resources.
Given department-level space needs and the future needs anticipated with the implementation of the Furman Advantage (the University's strategic plan), TSW recommended a series of migrations and renovations to accommodate all needs within existing space, without any new buildings or additions. TSW also established space guidelines to use in evaluating future projects and recommended the creation of a space oversight committee. This approach helped the university to make the most of the space they had available and avoid the need for costly new construction projects.
Overall, TSW's comprehensive space database and utilization study provided Furman University with a detailed understanding of their space usage and needs. This information was used to make strategic decisions about space usage, renovations, and future projects, which helped the university to make better use of its existing resources and avoid unnecessary new construction. The space guidelines and oversight committee established by TSW also helped to ensure that future projects and space usage were in line with the university's overall goals and objectives.