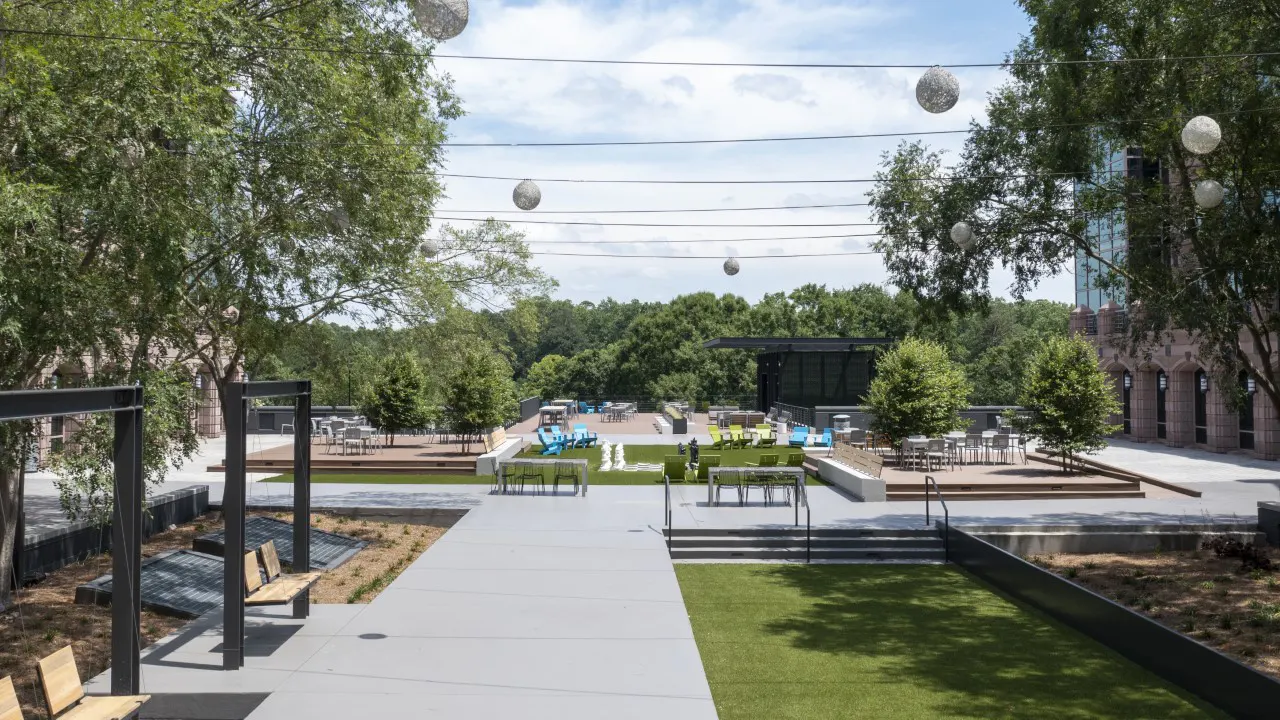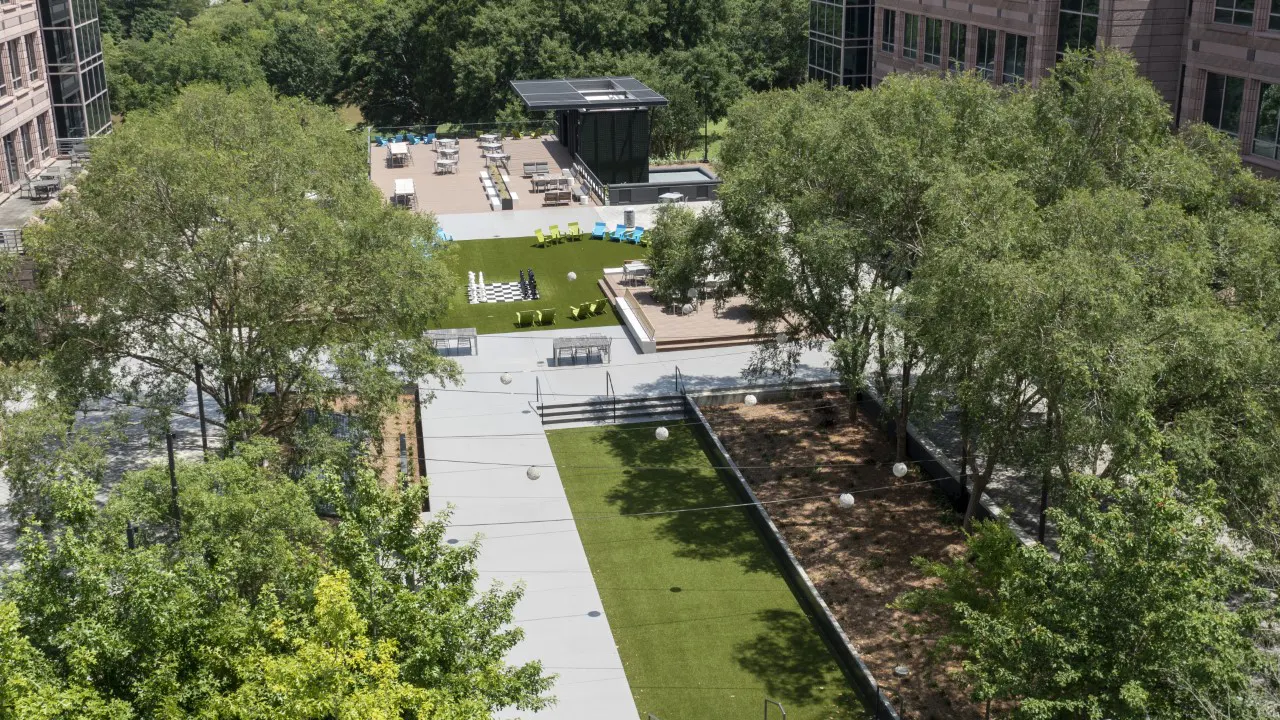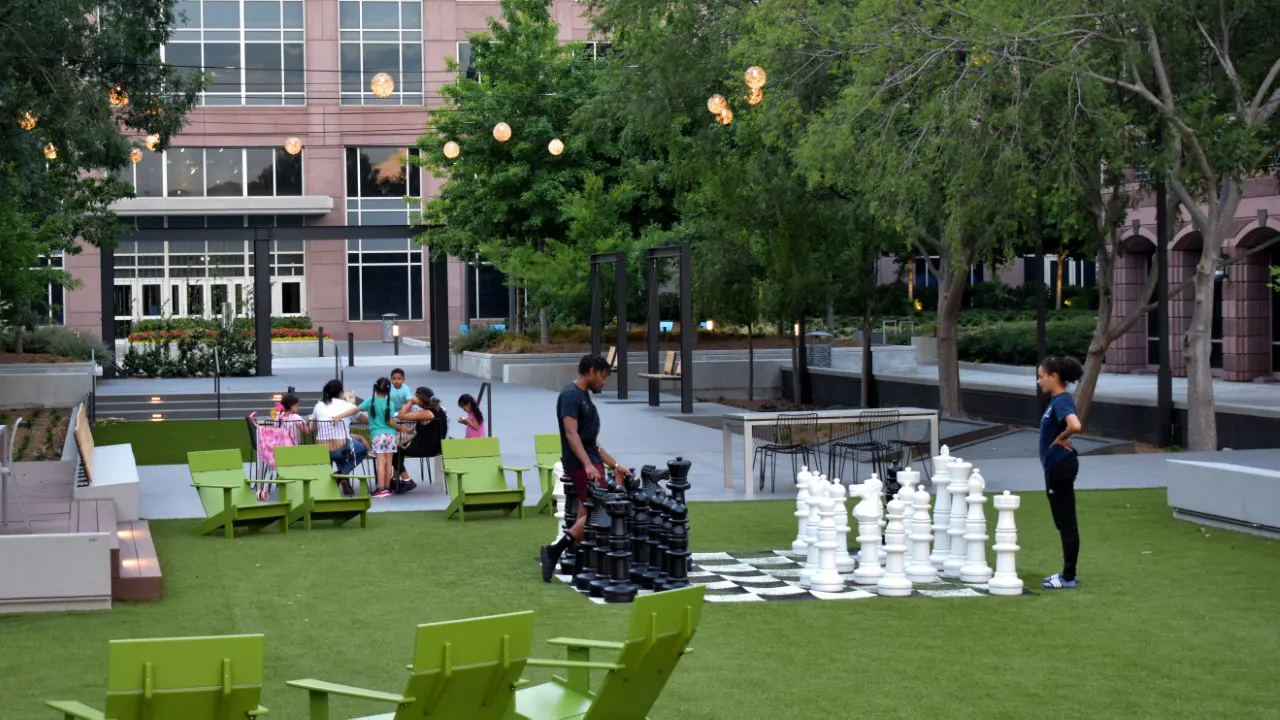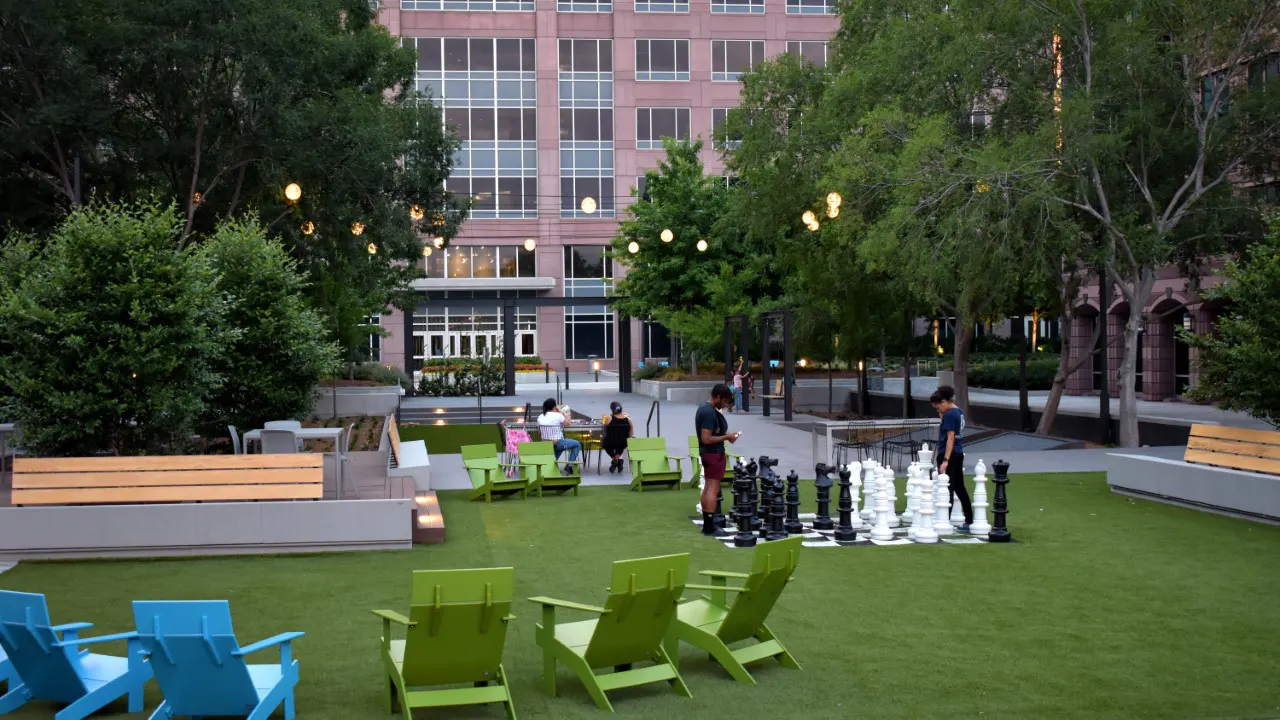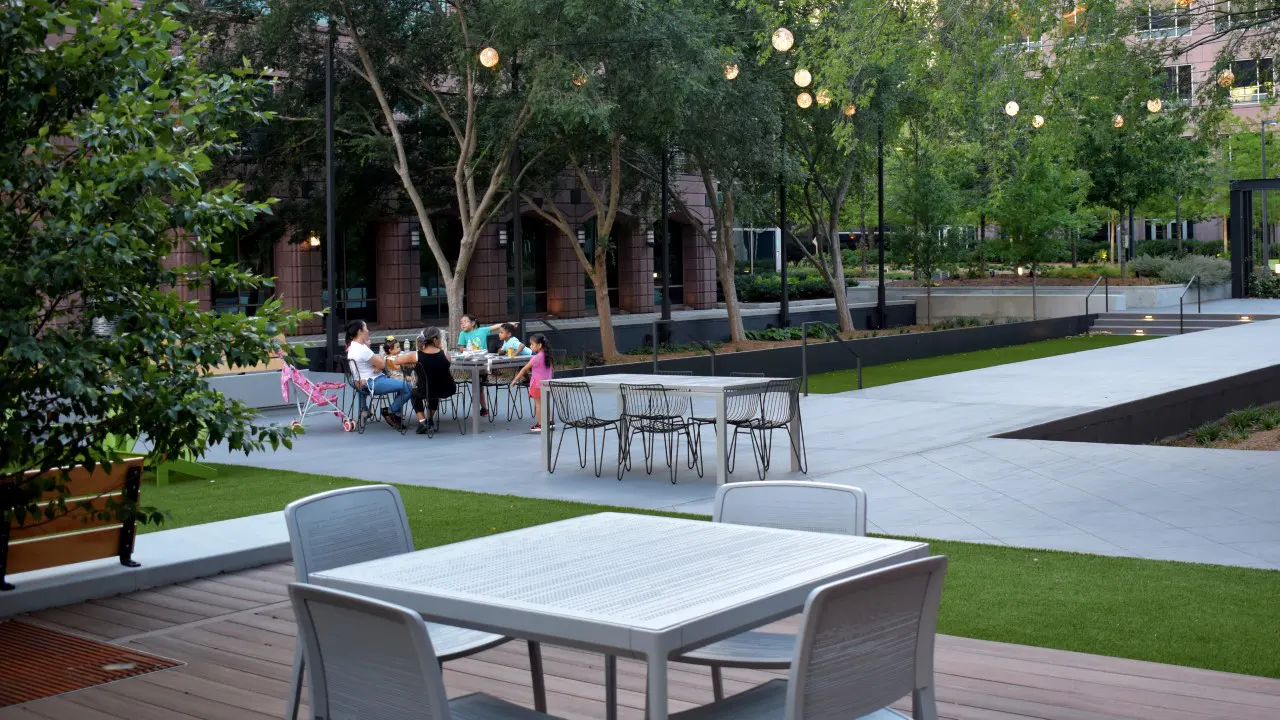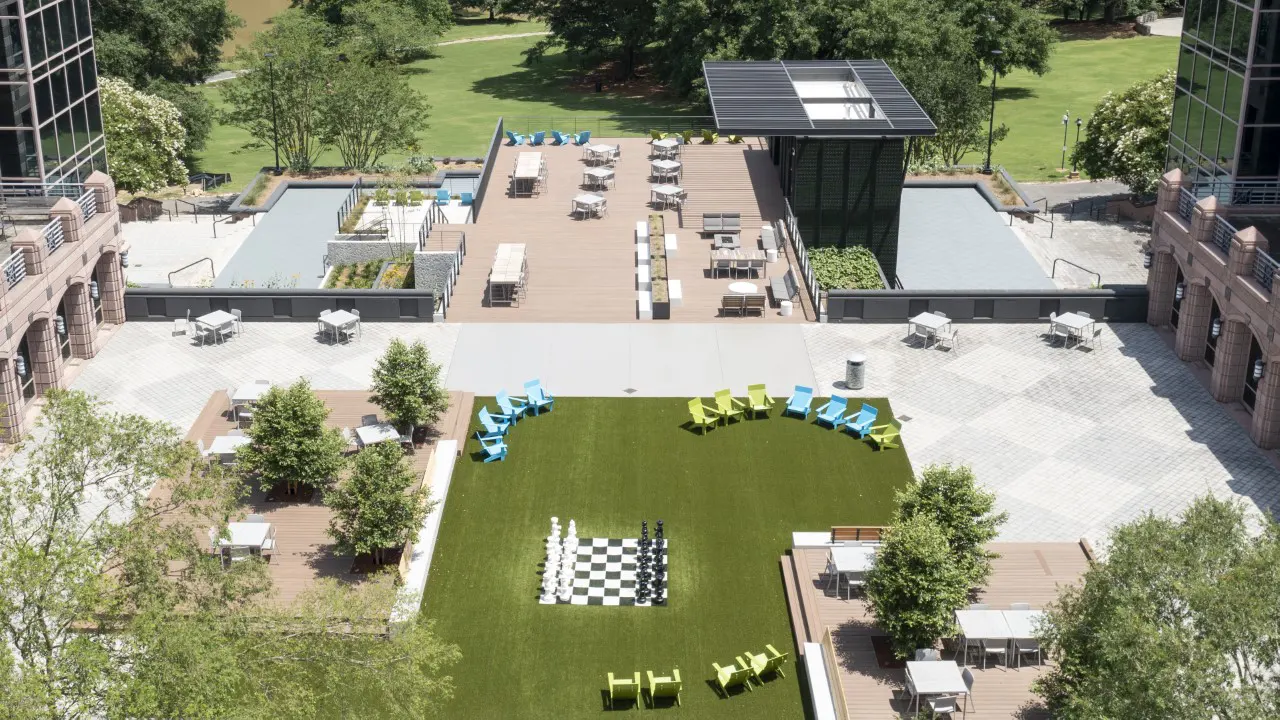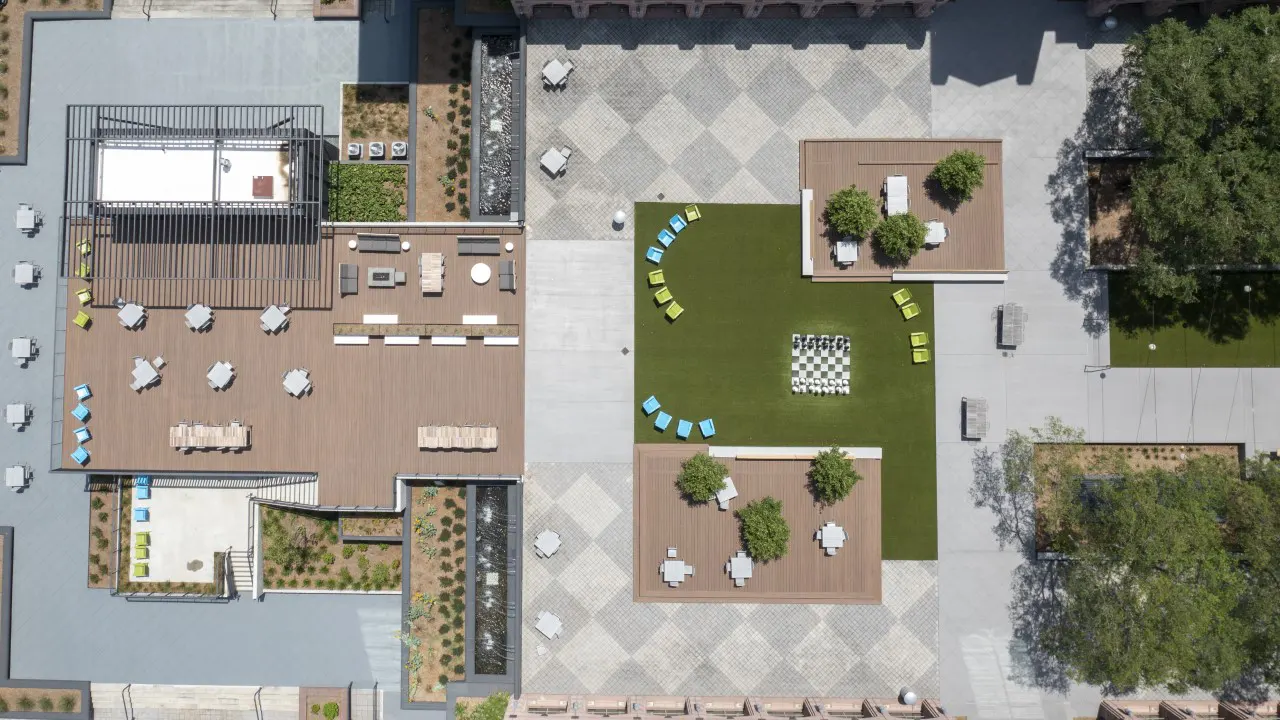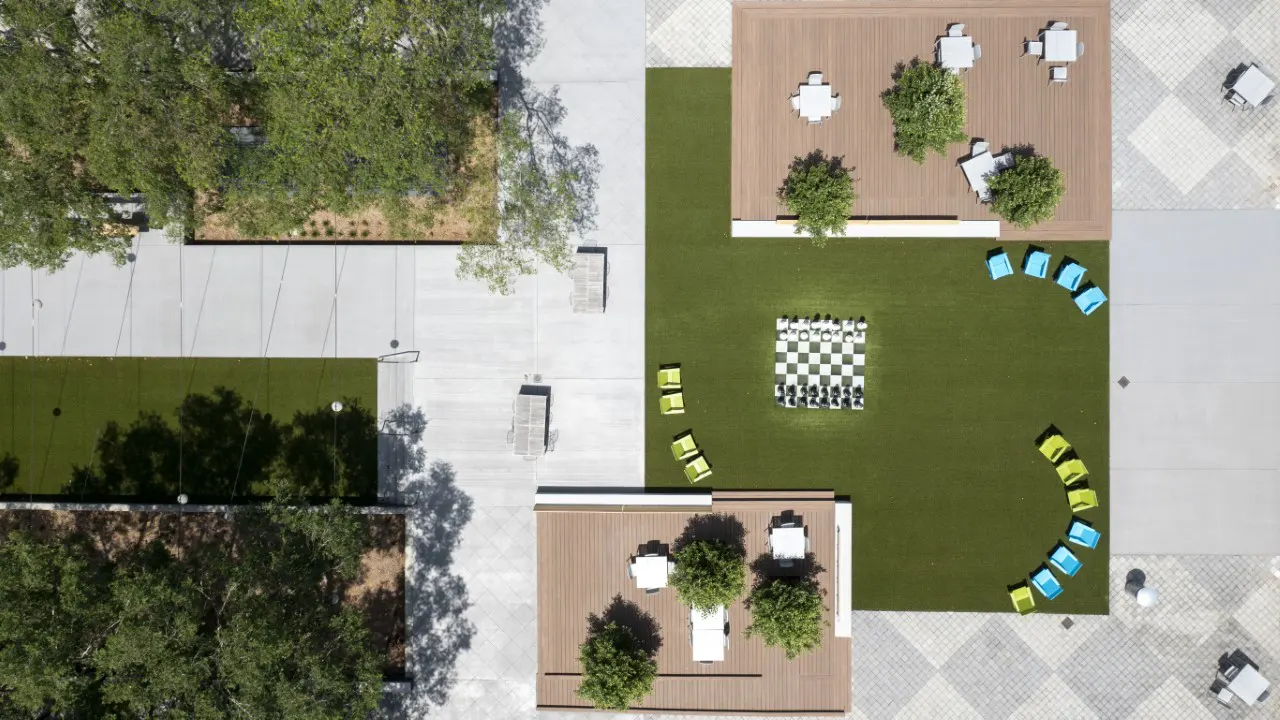 Lenox Park Campus Site Improvements
Description:
Following a master planning effort for the Lenox Park Office Campus, TSW's Landscape Architecture Studio worked with Bridge Commercial Real Estate to update an existing under used plaza within a 30-year-old corporate campus. The goal of the project was better connecting the campus to the park with using engaging outdoor work + play spaces that would benefit both the campus employees and the surrounding neighborhood. The design included the addition multiple new outdoor rooms with meeting spots, game areas, passive seating, and a new 2 story food and beverage building at one end of the plaza with an open-air overlook. The overlook also completed a vital accessible transition between the plaza space above and the park below.
The largest challenge of the project was creating a design that worked with the existing parking structure below. Twelve of the existing trees on top of the parking deck were retained, and an additional 42 trees were added to help provide summertime shade. Weight was a major consideration in the design that led to using thousands of cubic feet of structural foam to sculpt the new landscape.
Other elements of the Lenox Park Office Campus design include 95% adapted native plant palette, rain gardens, low water irrigation, and high albedo paving.
Major elements of the Lenox Park Office Campus design include:
Entry Portal Wall
Sunken games lawn
Multiple seating areas of varying sizes for outdoor meetings or dining
Outdoor Swings
Globe lights hanging overhead via a cable mounting system
The renovation aimed to improve the overall aesthetic and functionality of the plaza, attracting more visitors to the area.
Click here to see another TSW project at the Lenox Park Office Campus