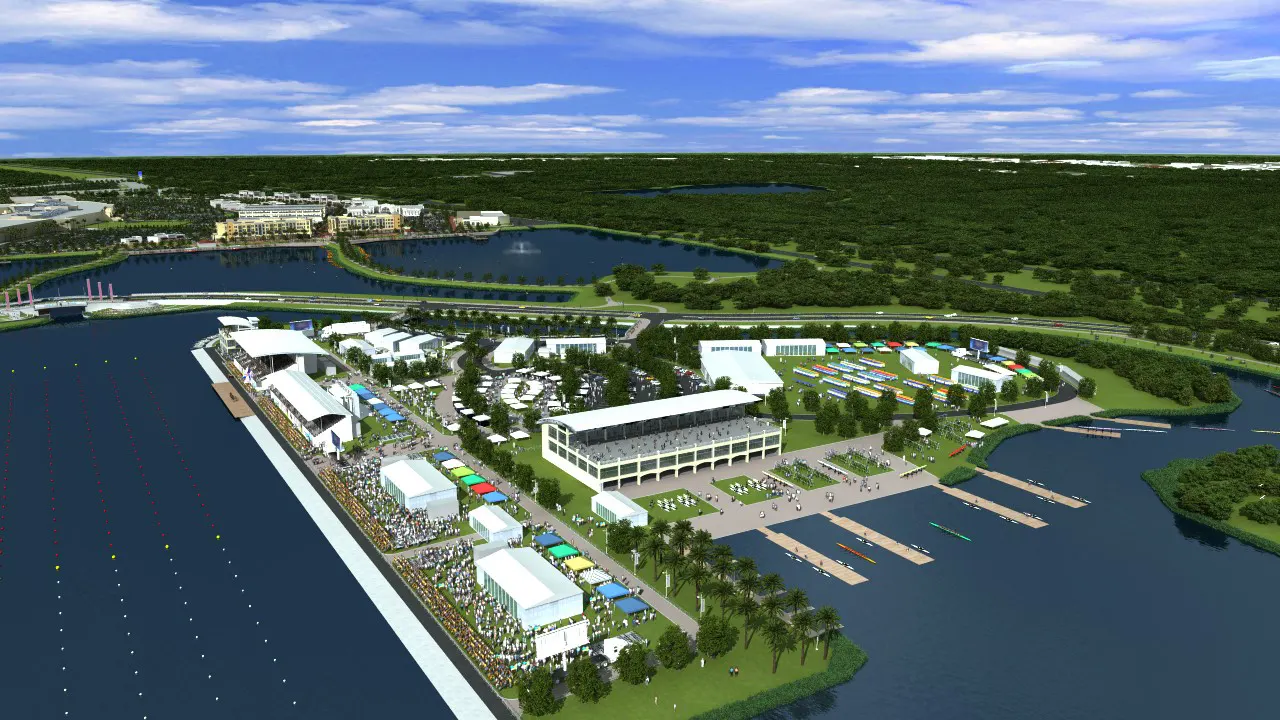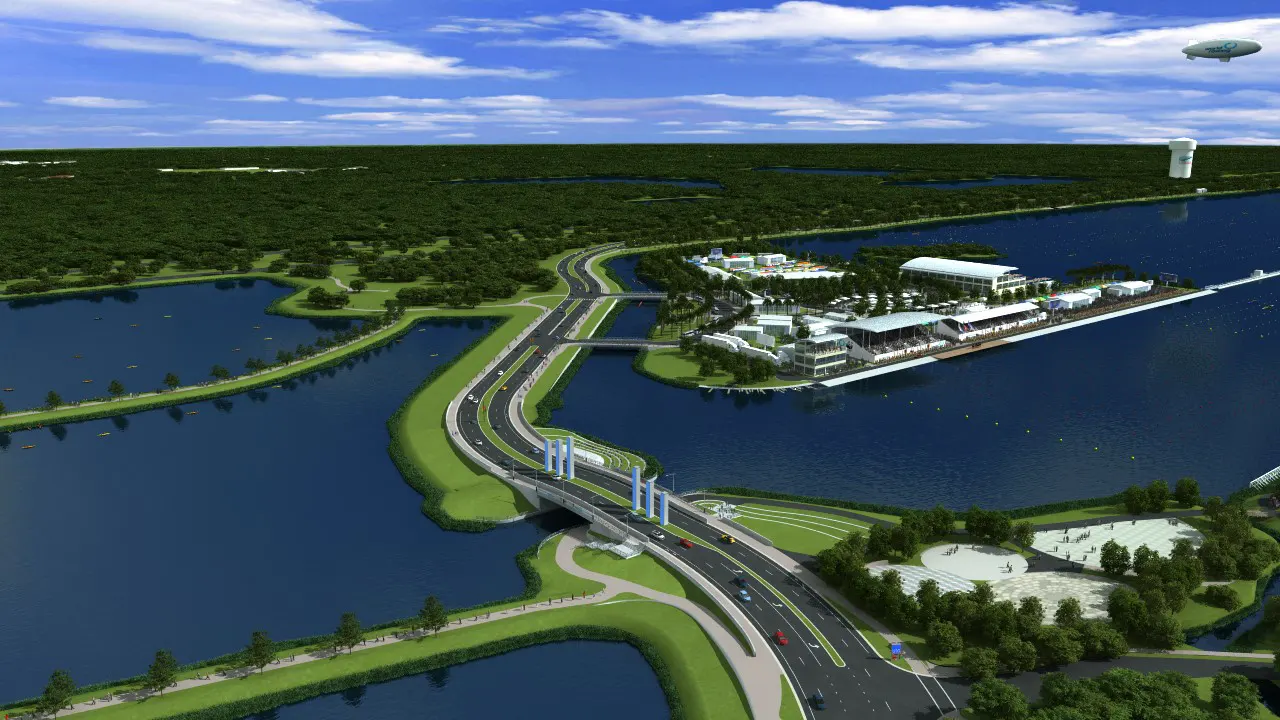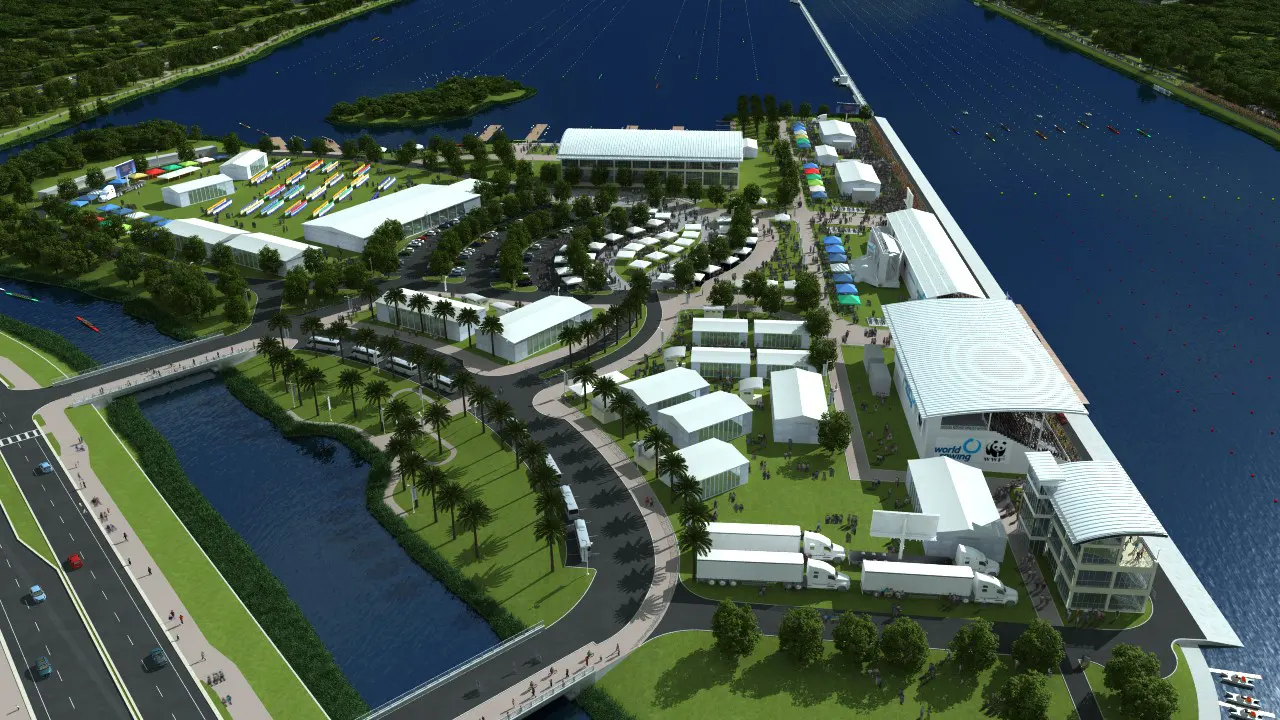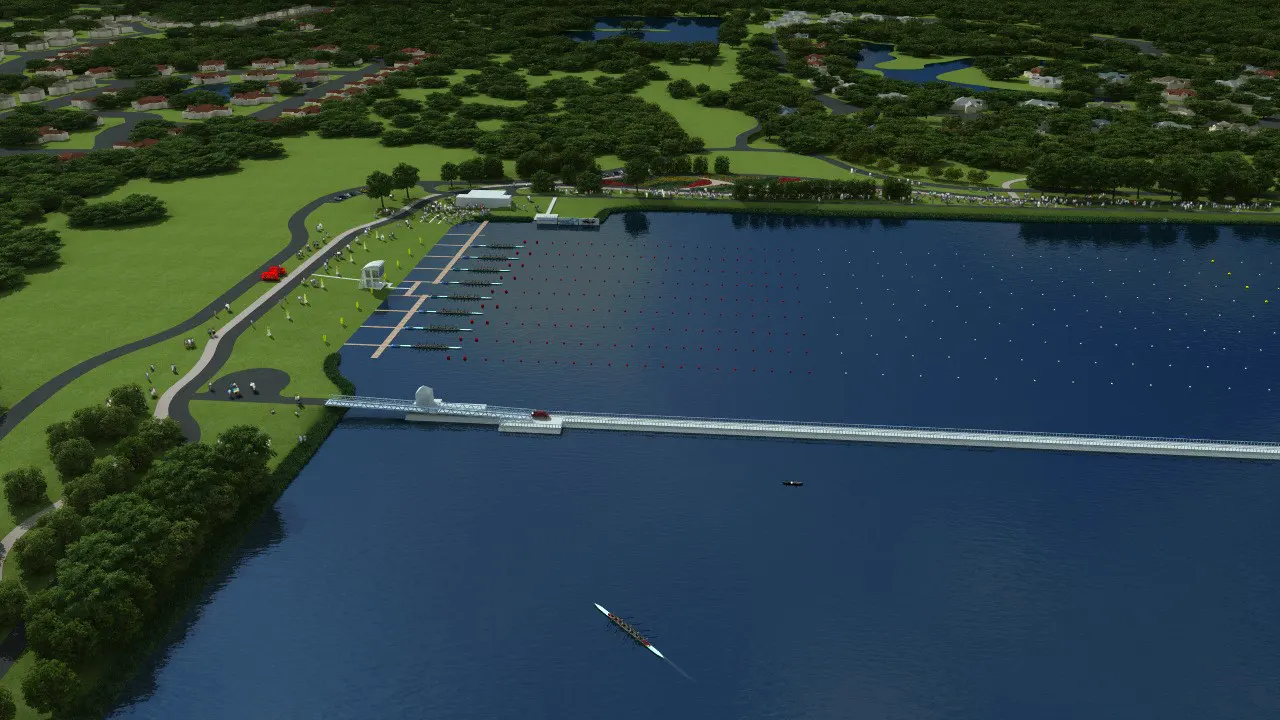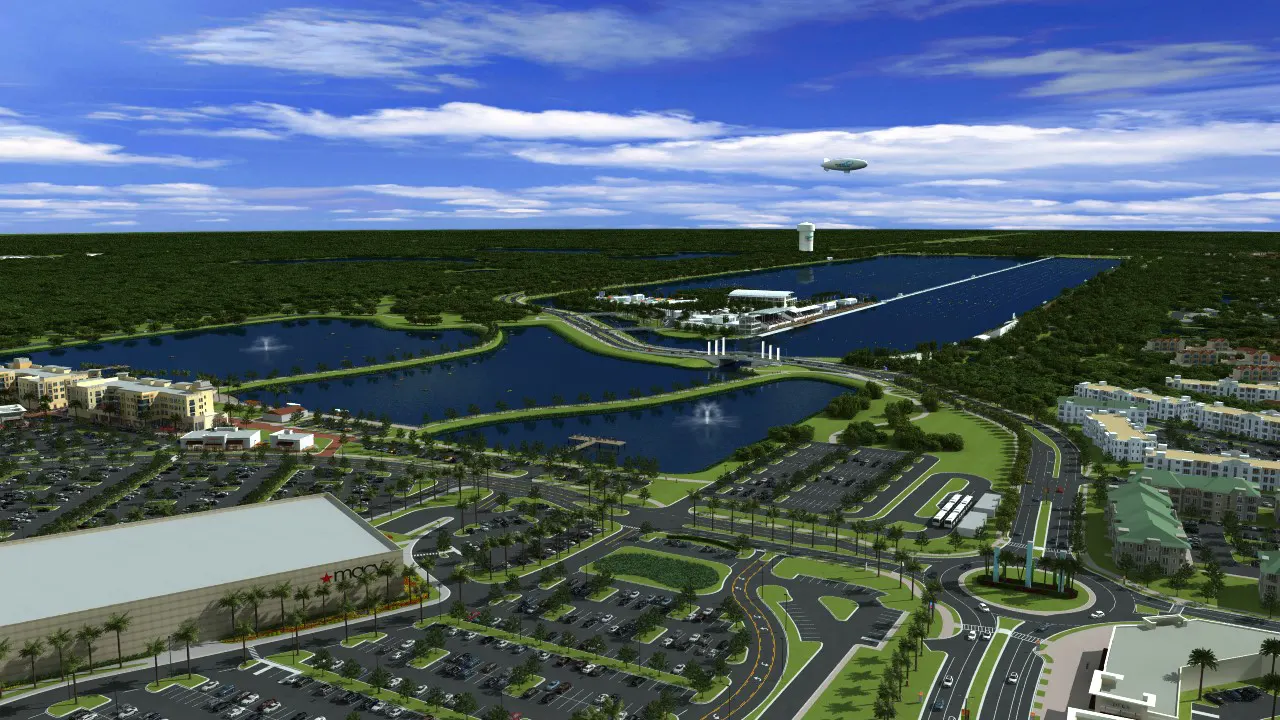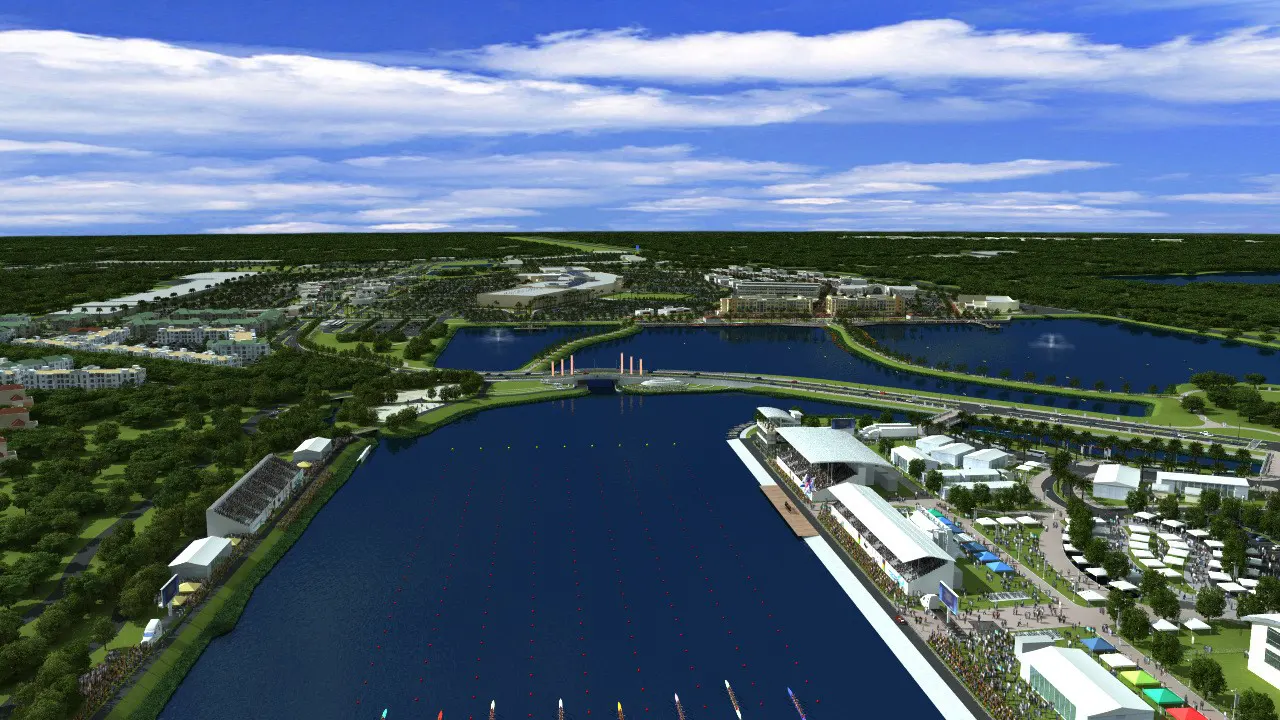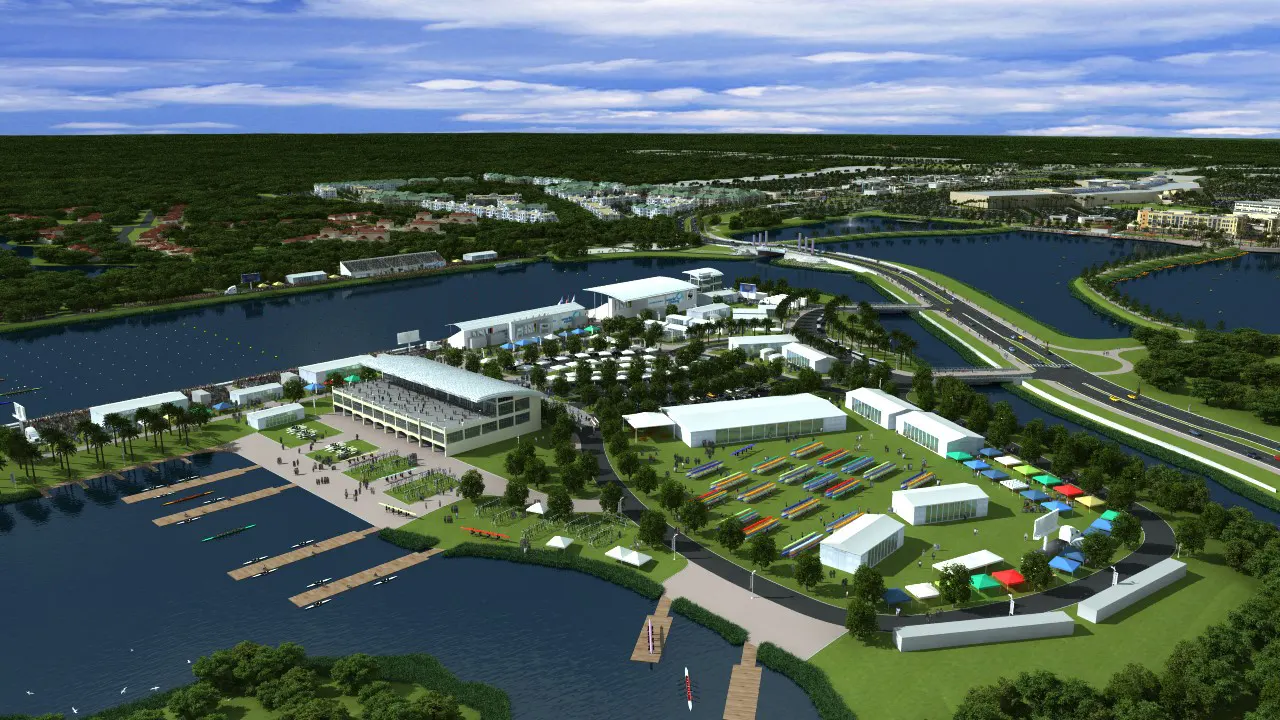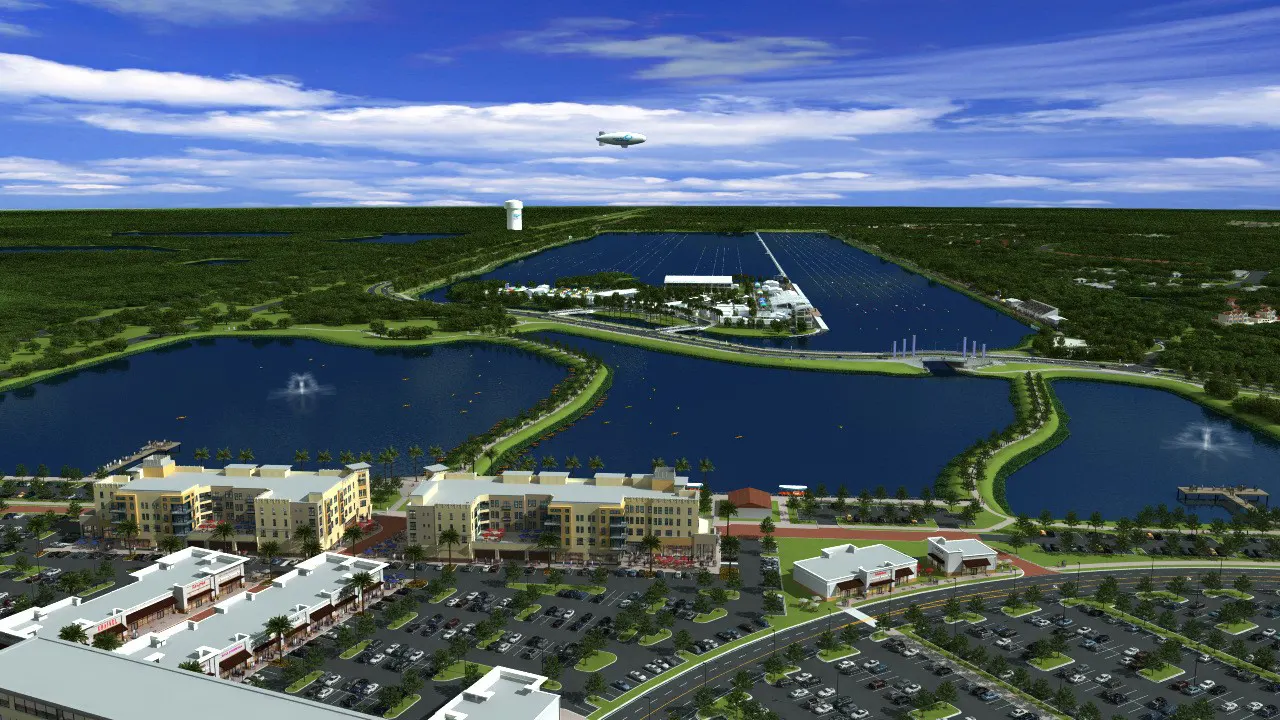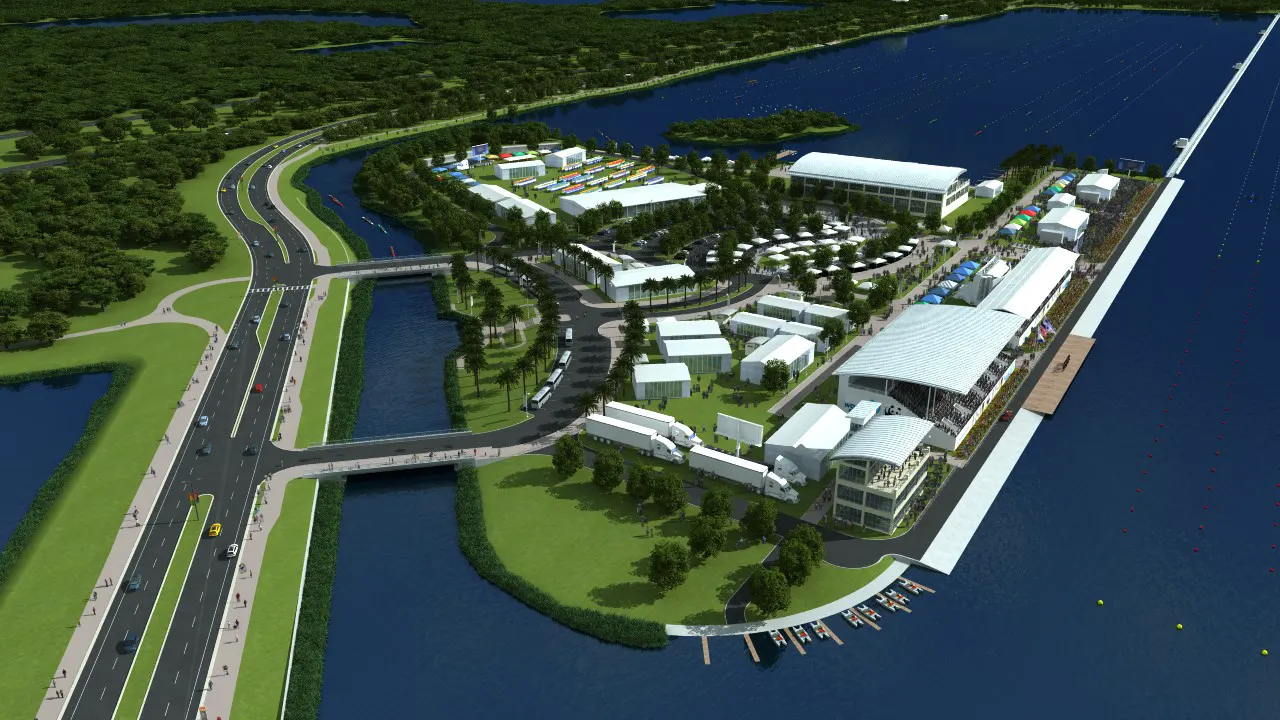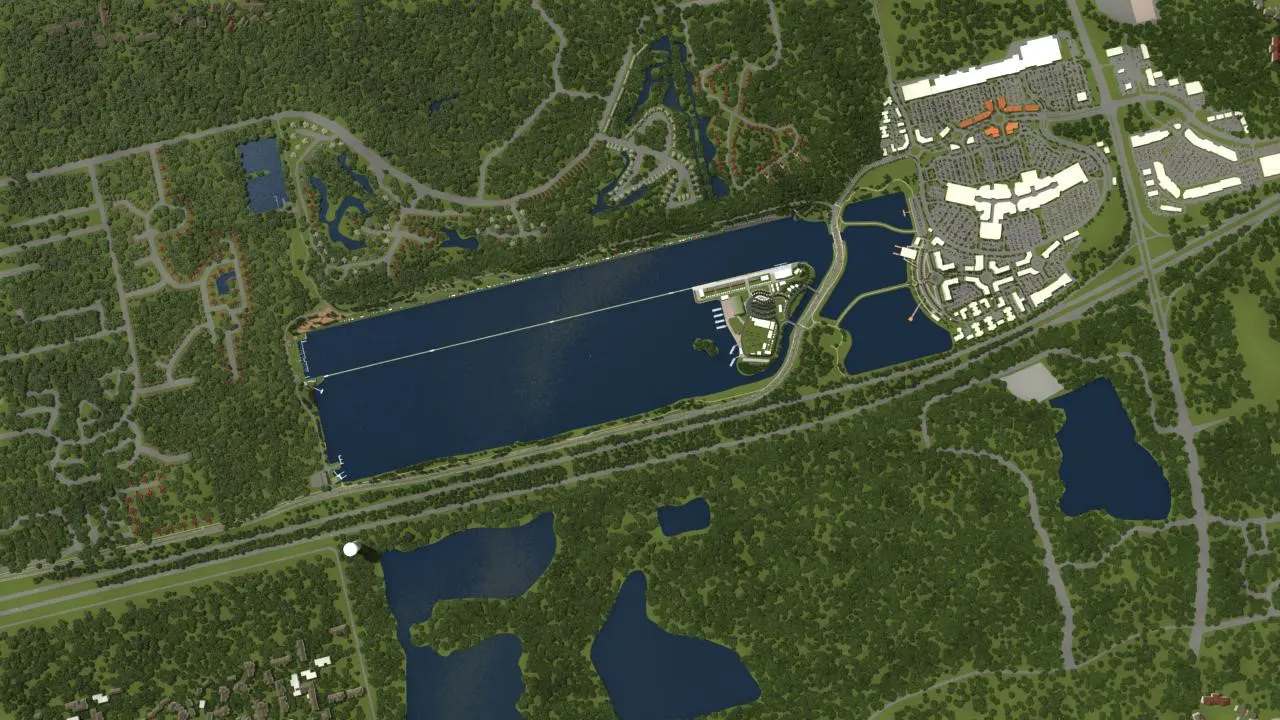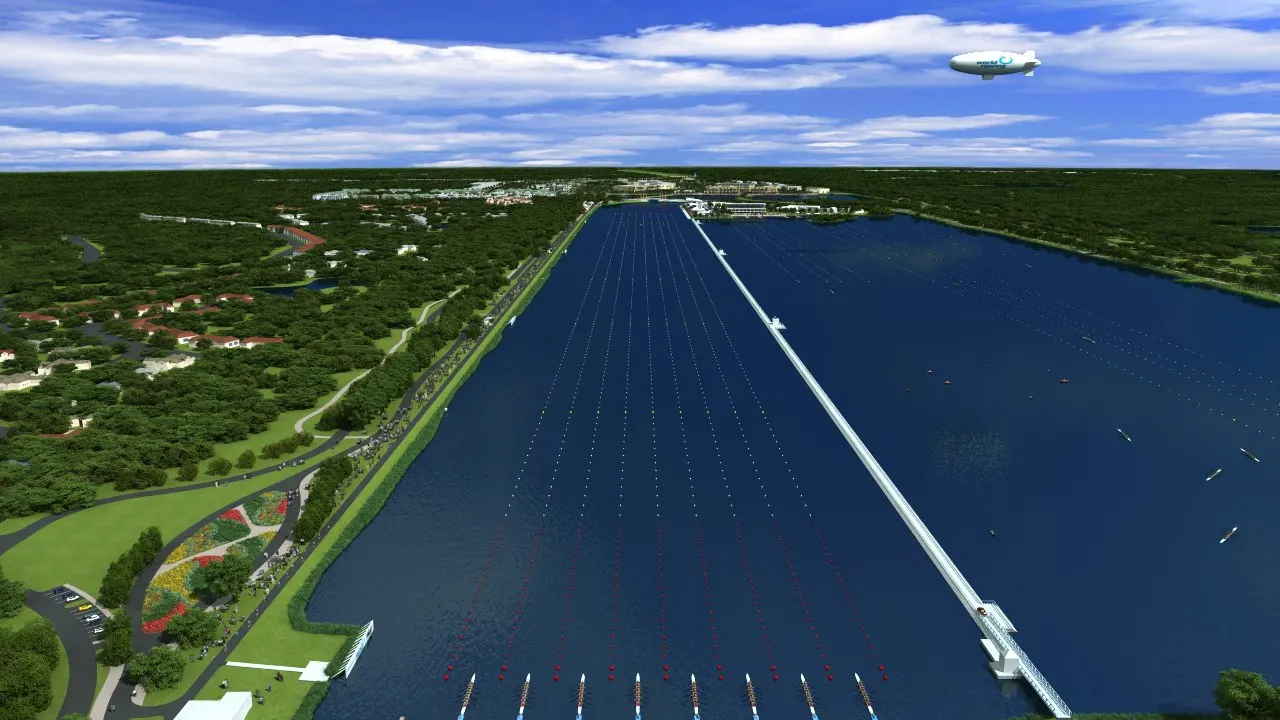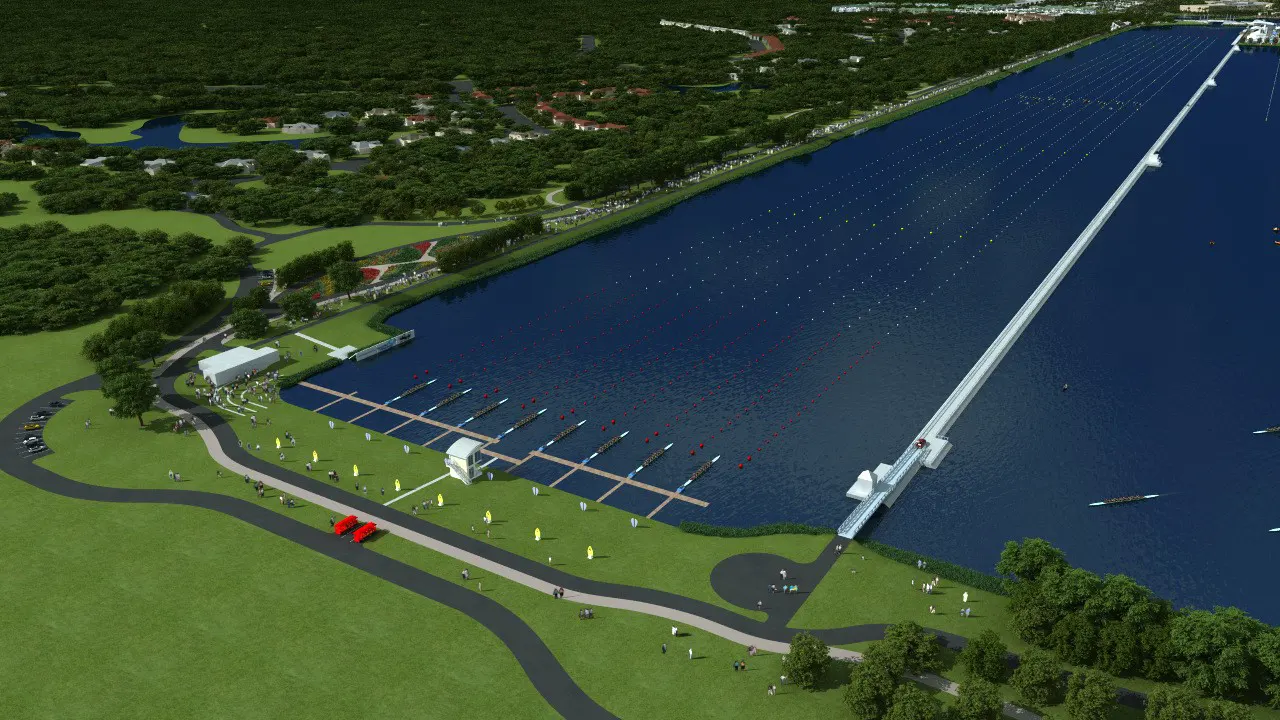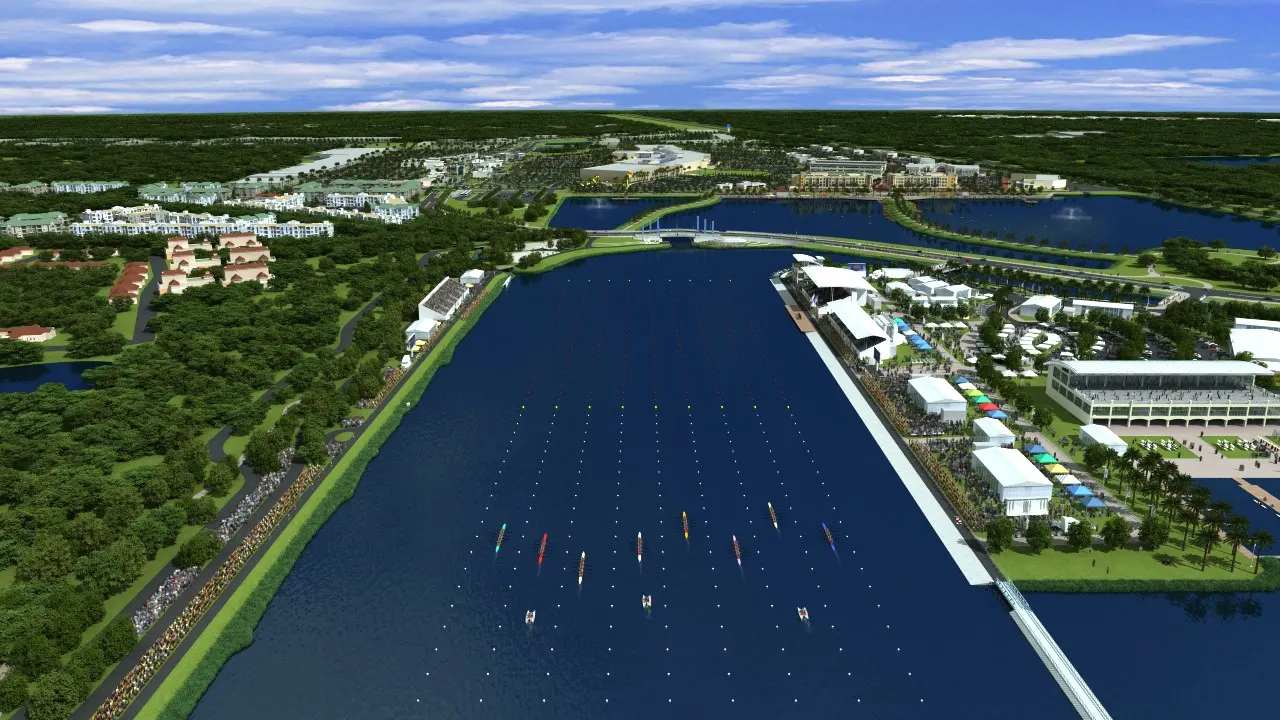 Nathan Benderson Park & Rowing Venue
Client: Benderson Development Company, LLC
Location: Atlanta, Georgia
Status: Under construction
Master plan for a rowing venue park

Planning and landscape design of the course and park amenities

2013 APA Florida Award of Excellence

2013 APA County Planning Division and the National Association of County Planners Award of Merit
Description:
TSW's Landscape Architecture Studio was retained to develop a master plan for Nathan Benderson Park & Rowing Venue, which is located east of Sarasota-Bradenton, Florida. The park boasts a 400-acre lake and surrounding shoreline, which will be adapted into a world-class 2,000-meter FISA (Fédération Internationale des Sociétés d'Aviron) Class A regatta course and rowing center. The park will not only host rowing events, but also accommodate a wide range of other paddle sport competitions, from dragon boat racing to canoe and kayak races, as well as triathlon and cross-country events.
The master plan includes the creation of Regatta Island, which will be used for launching and recovery of boats during rowing events. The island has been designed to have an Olympic Village-type setting, featuring a state-of-the-art boat maintenance facility. The island is intended to be a multiuse event space that can easily be reconfigured to host rowing events one day and then a weekend farmers market or large-scale music events the next.
In addition to the lake and the island, the park includes several small-scale parks that include a race viewing park, a children's playground, and a small event lawn. The master plan also includes a walking trail that surrounds the perimeter of the lake, which will include outdoor fitness stations.
The location of the park is ideal, as it is situated adjacent to, and within walking distance to, a mixed-use entertainment destination that includes shopping, dining, and a hotel.