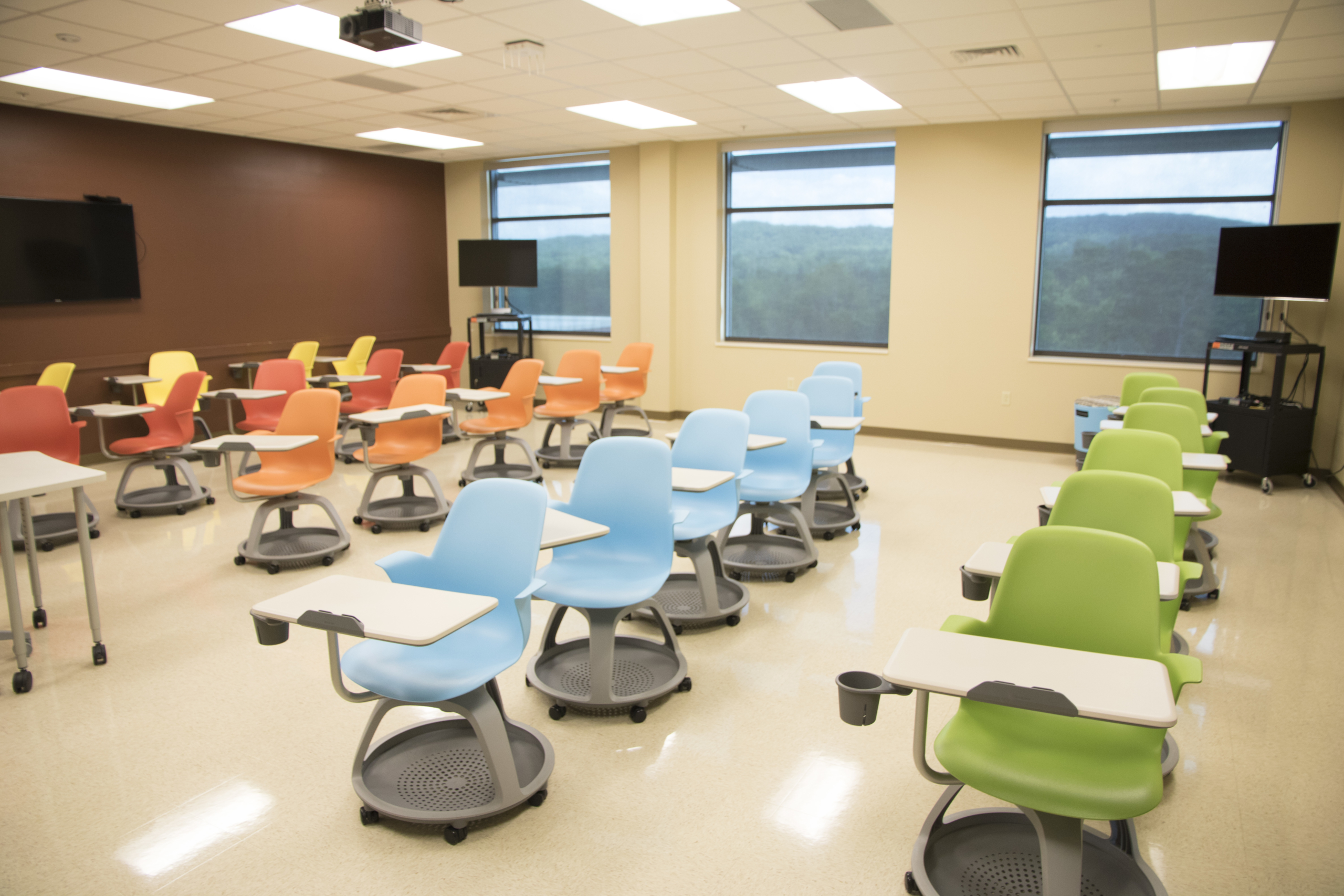 While urbanists grapple with the impact of COVID-19 on cities, space planners are asking how it will affect the density and design of interior spaces, especially in the higher education world. Three key themes are beginning to emerge.
The Need to Question Conventional Space Assumptions
Much space planning is based on conventions about workstation dimensions, office sizes, and occupant density. These likely still reflect best practices for the efficient use of physical space in a post-COVID world, but until vaccine access is widespread, these metrics need to go out the window as we determine how to balance interaction, space efficiency, and social distancing.
Blended Approaches to Space Utilization
Large gatherings including graduations are going to continue to be postponed, and other small interactions are easily transitioning to virtual platforms. Higher ed administrators' current task is to determine how to transition physical spaces to hybrid (in-person and online) use, and determine which courses are priorities for physical space utilization (such as technical disciplines like welding that are challenging to teach online).
The Continuing Importance of Face-to-Face Interaction
The collegiate atmosphere that has fostered learning and research over generations of students, faculty, and administrators is still relevant. The learning communities established at colleges and universities will continue to be more important than ever as we seek epidemiological, social, and existential answers to the questions the pandemic has created, and the space in which to explore them.