Public Health and Space Planning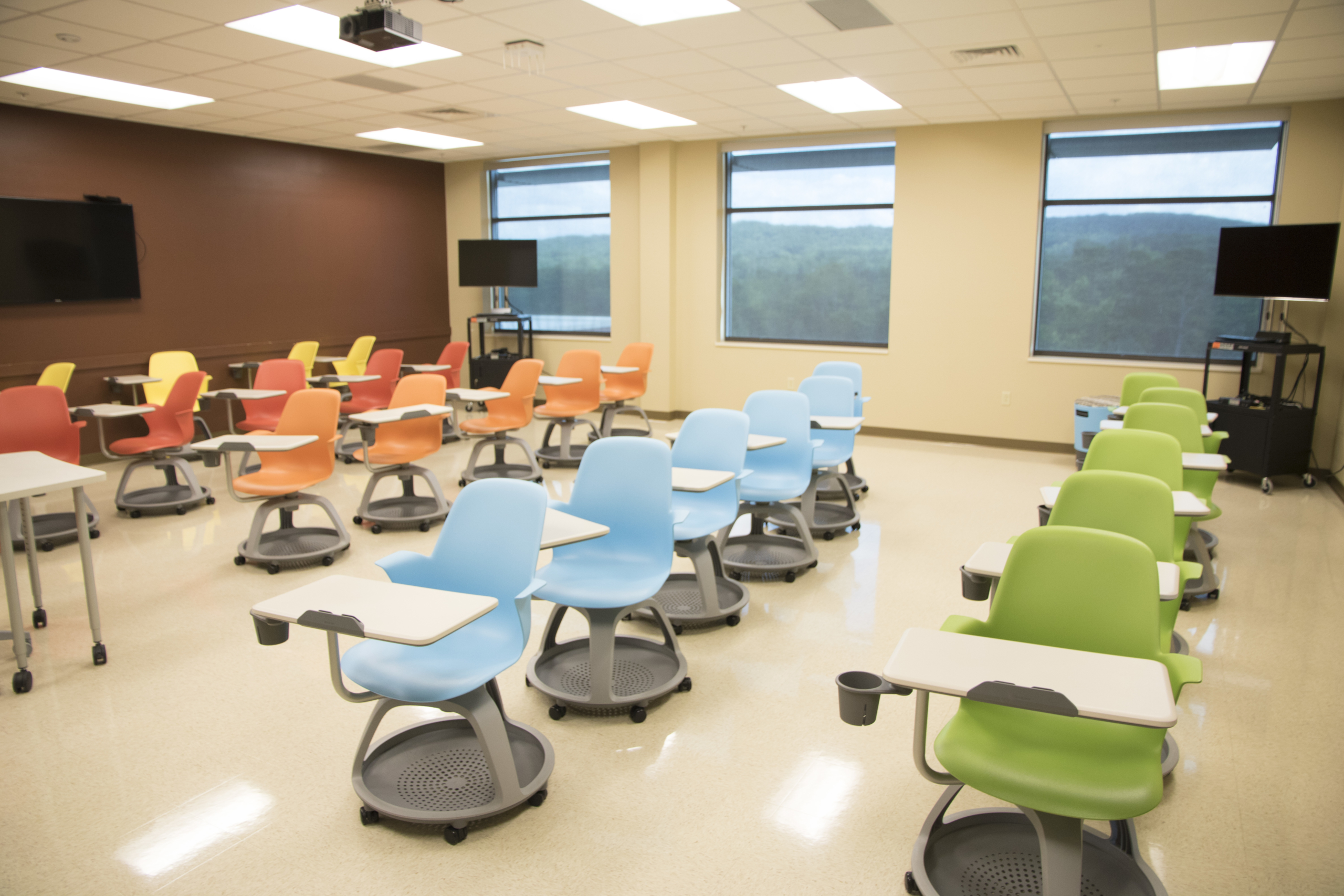 While urbanists grapple with the impact of COVID-19 on cities, space planners are asking how it will affect the density and design of interior spaces, especially in the higher education world. Three key themes are beginning to emerge.
The Need to Question Conventional Space Assumptions
As we navigate the post-pandemic world, the way we approach space planning has changed. The traditional standards for workstation dimensions, office sizes, and occupant density have been called into question as we prioritize social distancing and safety in the workplace. While these conventional metrics may still be relevant in terms of efficient use of physical space, they need to be reevaluated in light of the ongoing pandemic.
In order to create a safe and functional workplace, we need to find a balance between maximizing space efficiency, allowing for interaction, and ensuring social distancing protocols are in place. This requires a new approach to space planning that takes into account the unique challenges posed by the pandemic, such as reducing density and incorporating measures to limit the spread of illness.
As vaccine access becomes more widespread, these temporary adjustments to space planning will eventually become obsolete. However, until then, it is crucial that we remain vigilant and continue to prioritize safety in the workplace. By embracing new approaches to space planning, we can create a safe and productive environment for all.
Blended Approaches to Space Utilization
The ongoing pandemic has disrupted many aspects of daily life, including large gatherings and events. Graduations and other large events are still being postponed, while small interactions have shifted to virtual platforms. As we look towards the future, higher education administrators are faced with the task of figuring out how to make the most of the physical spaces they have while also accommodating the need for online learning.
One of the key challenges for higher ed administrators is determining how to transition physical spaces to be used for both in-person and online learning. This will likely require a rethinking of traditional classroom spaces, with a focus on accommodating hybrid learning. The use of technology, such as video conferencing, will also play a critical role in making this transition.
Additionally, higher ed administrators must also determine which courses are priorities for physical space utilization. This is particularly important for technical disciplines, such as welding, that are challenging to teach online. Ensuring that students have access to the physical resources they need to succeed in these programs is essential.
The Continuing Importance of Face-to-Face Interaction
The collegiate atmosphere that has fostered learning and research over generations of students, faculty, and administrators is still relevant. The learning communities established at colleges and universities will continue to be more important than ever as we seek epidemiological, social, and existential answers to the questions the pandemic has created, and the space in which to explore them.