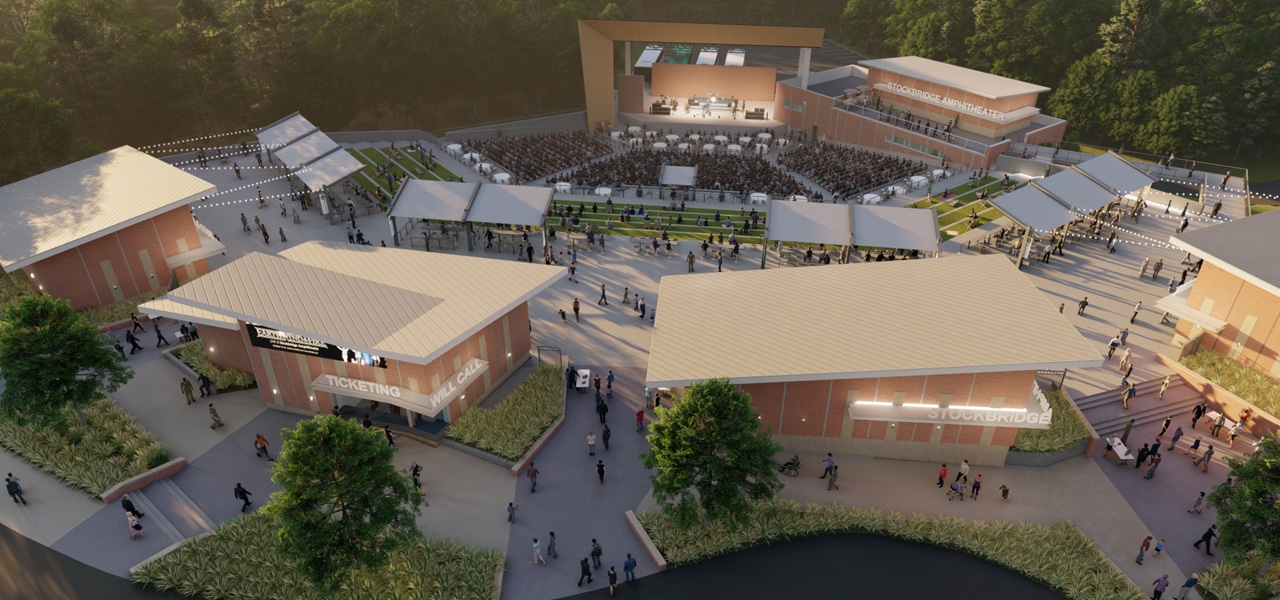 Last week, TSW conducted a construction administration visit to the City of Stockbridge Amphitheater. With construction to be completed in February 2021, the amphitheater and buildings are really taking shape.
In 2012, TSW completed a Livable Centers Initiative Study for the City of Stockbridge. This study planned for a vibrant infill, mixed-use Town Center with a public greenspace. In November 2017, the City reengaged TSW to provide architecture and landscape architecture for the amphitheater.
The amphitheater has been designed to be an extension of the public space around City Hall with the goal of providing a venue to accommodate events such as community theater, ticketed national shows, community celebrations, festivals, and opportunities for food trunks. The amphitheater will seat approximately 3,200 people in a variety of seating options, including table, lawn, and stadium seating. Unique elements of the amphitheater include VIP boxes and perimeter buildings containing concessions, ticketing office, will call, and restrooms. The pre-function area/concessions are open to the stage so that people have the flexibility to enjoy the show at their seat or congregate in common areas to take in the act. The stage support functions are contained in a linear foreground building that complements the angular stage roof forms and provides a second story view of events and will have space for food vendors. The materials and forms of the amphitheater create a unique and striking space that fits comfortably with the traditional design of the adjacent City Hall and public spaces.