Stockbridge Amphitheater Update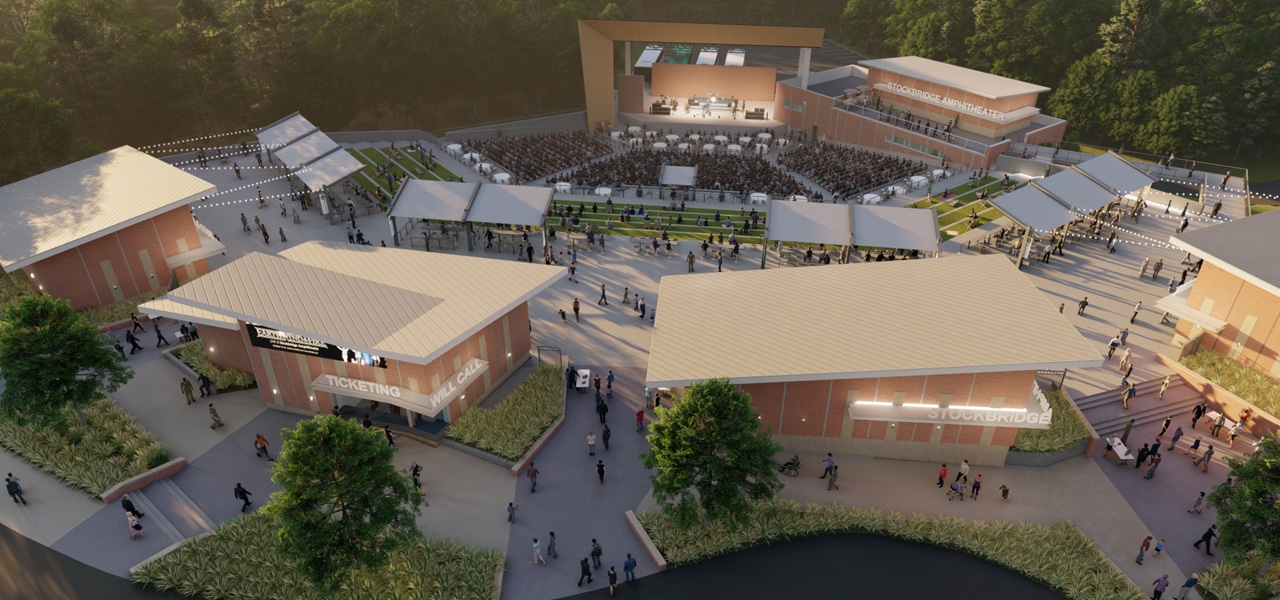 The construction administration visit conducted by TSW to the City of Stockbridge Amphitheater was a critical step towards the completion of the project, which is slated to be finished in February 2021. TSW's involvement in this project dates back to 2012 when they completed a Livable Centers Initiative Study for the City of Stockbridge, which aimed at creating a thriving, mixed-use town center that included a public greenspace. The City of Stockbridge once again engaged TSW in 2017 to provide architecture and landscape architecture services for the amphitheater.
The amphitheater has been designed to be a continuation of the public space around the City of Stockbridge City Hall, offering a versatile venue for a variety of events. The amphitheater will be able to accommodate approximately 3,200 people and will feature a range of seating options, including table seating, lawn seating, and stadium seating. Additionally, the amphitheater will have VIP boxes and perimeter buildings that will house concessions, ticketing offices, will call, and restrooms.
The pre-function area, which is adjacent to the stage, will be open, allowing people to enjoy the show from their seat or congregate in common areas. The stage support functions are located in a foreground building that provides a second-story view of the events. This building will also provide space for food vendors.
The materials and design of the amphitheater are unique and striking, and yet they fit comfortably with the traditional design of the adjacent City Hall and public spaces. The goal of this project was to create a venue that could accommodate a wide range of events, from community theater to ticketed national shows, and everything in between. The City of Stockbridge Amphitheater will be a valuable addition to the community, offering a space for residents to gather and enjoy various events and festivities.
Stockbridge Amphitheater Update—