Georgia Trend Recognizes Founding Principals as Legacy Leaders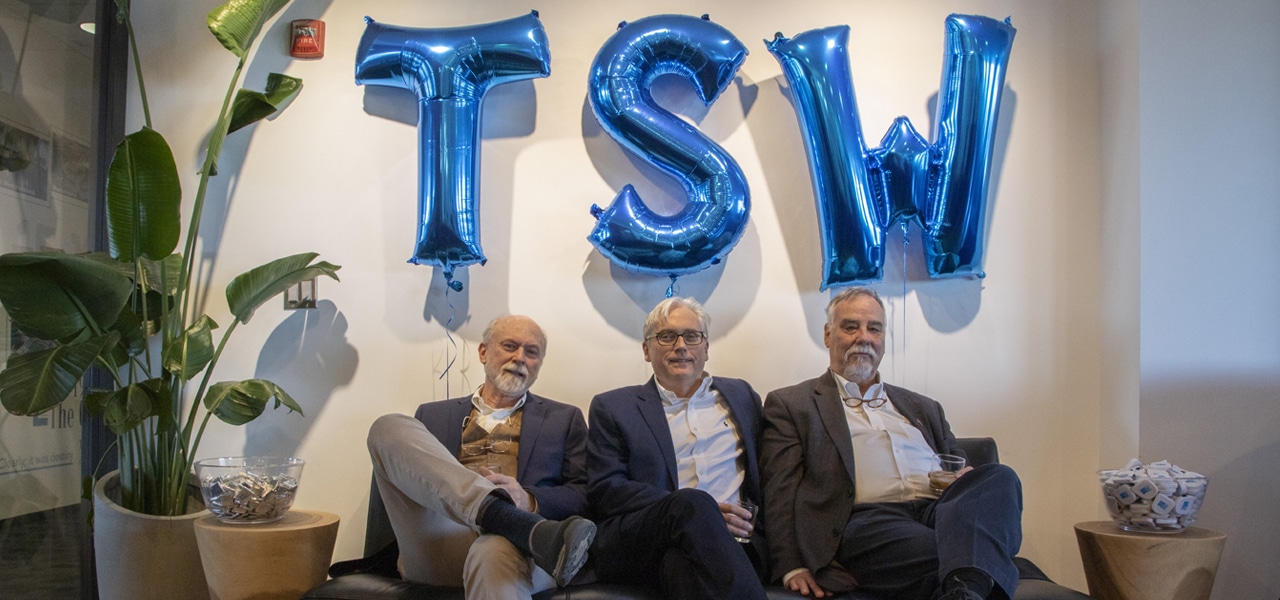 TSW is proud to announce that its Founding Principals, Bill, Jerry, and Tom, have been recognized as Legacy Leaders by Georgia Trend magazine. This recognition is part of the magazine's 35th anniversary issue and is a testament to the hard work and dedication that these individuals have shown in improving the lives of those across the state.
For the article, Bill, Jerry, and Tom were interviewed and asked to reflect on their 30 years as a firm. In their responses, they spoke about their passion for their work and their commitment to creating a better future for their clients and communities. They discussed their key accomplishments over the years, including the development of innovative solutions, the creation of memorable places, and the impact that their work has had on the people who use and experience the spaces they design.
One of the key themes that emerged from the interview was the importance of collaboration. Bill, Jerry, and Tom emphasized the value of working with a wide range of stakeholders to achieve their goals, including clients, contractors, and community members. By involving everyone in the design process, they have been able to create spaces that meet the needs of everyone involved, making the final result more meaningful and impactful.
Another important aspect of TSW's work is its focus on sustainability. The firm has been at the forefront of the movement to create more sustainable and environmentally friendly spaces, and has been recognized for its innovative solutions and commitment to this cause. Through its work, TSW has helped to raise awareness of the need for sustainability in the design and development industries and has demonstrated that it is possible to create spaces that are both beautiful and environmentally responsible.
Finally, Bill, Jerry, and Tom spoke about their plans for the future of TSW. They are committed to continuing to push the boundaries of what is possible in their field, exploring new and innovative ways to design spaces that are more sustainable, accessible, and memorable. They are also dedicated to providing the highest level of service to their clients, and to building lasting relationships with the communities in which they work.
For the full article, click here, and to see the TSW-focused spread in the digital edition, click here.