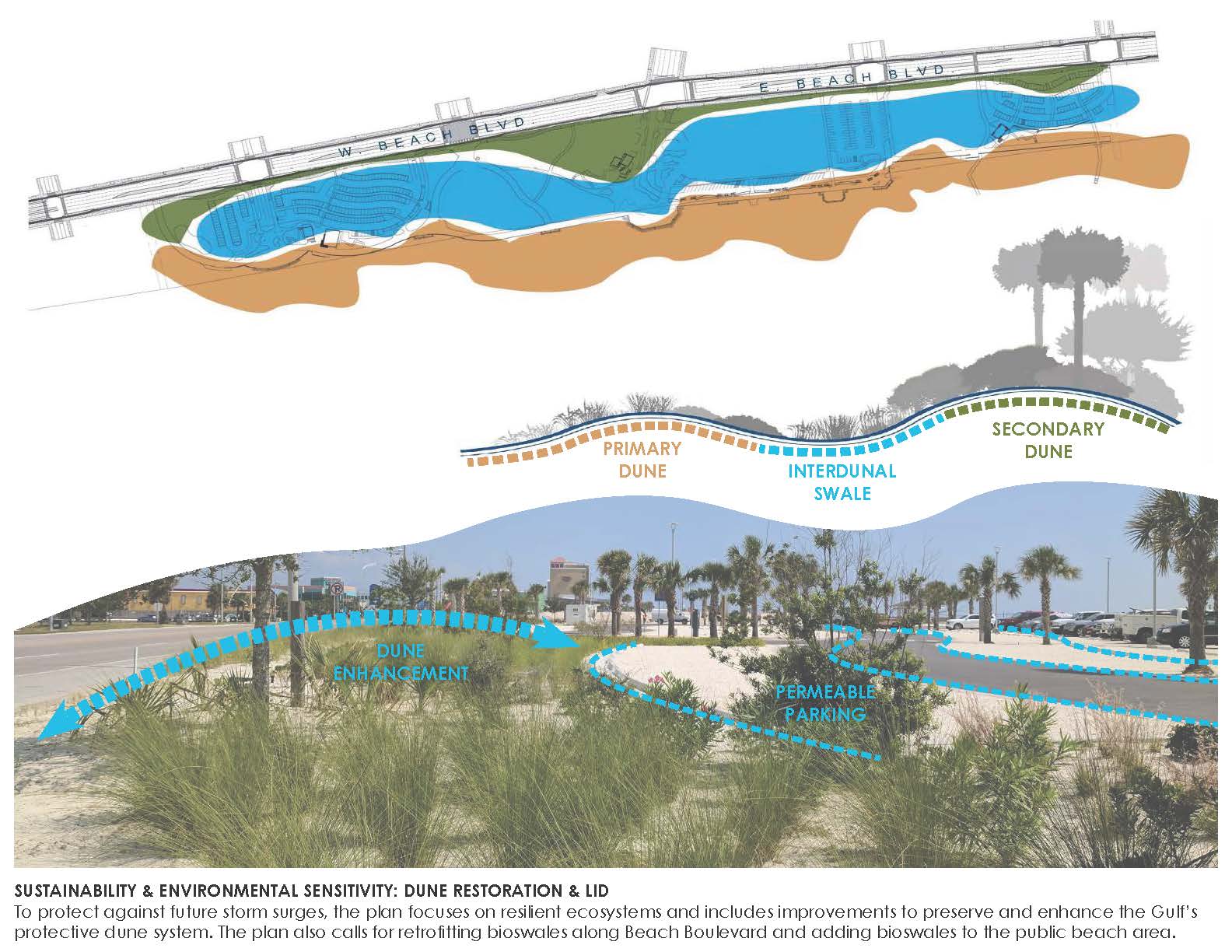 One of our beloved projects is feeling the force of a hurricane. We all talk about designing for resiliency but it is a humbling feeling seeing the effects of a large storm challenging the design. Gulf Place, Gulf Shores Public Beach, was designed with robust construction methods and durable materials to respond to harsh coastal conditions, reduce maintenance, and maximize the park's life cycle. Wide pile-supported concrete boardwalks allow visitors to comfortably walk, bike, skate or wheel chair along the beach while being resilient to violent storms. Dune restoration protects coastal wildlife habitat and serves as a natural buffer to the street. Three new buildings were built to fortified construction standards and were designed to maximize capture of filtered natural light and air flow. Certain features were designed to breakaway safely to protect the larger elements from becoming a hazard.
Check out Stability Engineer's Facebook page here for a post on structural engineering for the project and keep up with the City Gulf Shores on their Facebook page here.
We are thinking about everyone along the Gulf Coast who are dealing with the storm. Stay safe!
Click here to see some of the other projects designed by the TSW Landscape Architecture Studio.