TCAT Master Plan Completed – TSW's Planning Studio recently completed a comprehensive analysis and planning process for the Tennessee Colleges of Applied Technology (TCAT) Statewide Master Plan. The year-long project involved evaluating over 30 campuses, which totaled over 1.75 million square feet in academic and office space. The Master Plan was developed to achieve several goals.
Firstly, it was designed to ensure that each TCAT campus has the space it needs to adequately serve its current enrollment. Additionally, the plan aimed to provide space for new programs that will expand enrollment and help meet Tennessee's goals for more college graduates based on regional industry needs.
Moreover, the plan identified the most serious facilities needs on each campus to create a safe, accessible, and non-distracting environment for students. This was particularly important given that students need to feel safe and comfortable in their learning environments to excel academically.
The comprehensive analysis and planning process required careful consideration of each campus's unique needs, as well as the specific needs of regional industries. TSW worked closely with TCAT to ensure that the Master Plan was designed to meet their goals and expectations.
The completed TCAT Statewide Master Plan is an essential tool for guiding the future growth and development of the TCAT system. It provides a framework for addressing current and future enrollment needs while also ensuring that TCAT campuses provide students with safe, modern, and accessible facilities that support their academic goals.
To read more about the Master Plan, click here.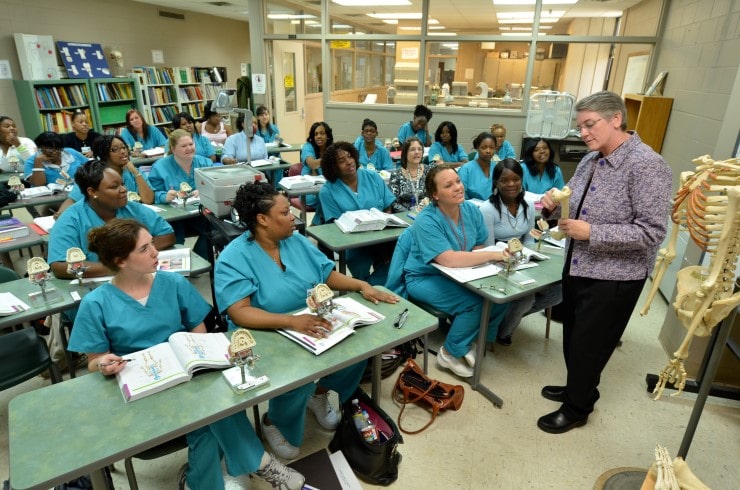 TCAT facilities and graduates will be a key economic development tool to attract and retain businesses statewide (photo courtesy of TCAT Memphis).