TSW Congratulates Our New Principals!
Congratulations to Adam, Bryan, and Heather! TSW recently promoted Adam Williamson and Bryan Bays to Senior Principal and Heather Hubble to Principal. For more information, read the announcements below: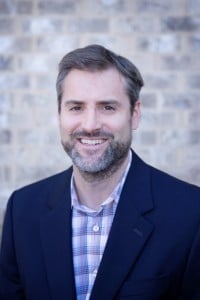 Planner and Landscape Architect Adam H. Williamson, AICP, PLA, LEED AP, has been promoted to Senior Principal at TSW. Adam is a specialist in planning and revitalizing downtowns and corridors and joined TSW in 2000, and since that time has worked extensively on creating comprehensive urban and community master plans, community visioning, streetscape revitalization and parks and greenspace design.
"Adam is equally adept at master planning a brand-new community or revitalizing an existing town, city or streetscape," said Bill Tunnell, TSW principal and director of the firm's Planning Studio. "His plans reflect a strong commitment to sustainability and connectivity, and address the goals and desires of the community's stakeholders. He has served as Project Manger on a number of award-winning projects, including the creation of a sustainable development implementation program for a 4.5 mile Augusta, Ga. corridor and the creation of a 32-acre master plan that brought the sleepy historic core of Woodstock, Ga. back to life. Recently, he has designed a sustainable street-level stormwater runoff solution to help alleviate stress on the City of Atlanta's combined sewer system."
Adam graduated from the University of Georgia with a Bachelor's Degree in Landscape Architecture. He is a member of the American Planning Association, the Georgia Planning Association, the Urban Land Institute, and the Congress for the New Urbanism. He lives in Brookhaven with his wife and daughter.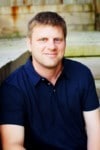 Bryan Bays, PLA, has been promoted to Senior Principal at TSW. Bryan joined the firm in 2013 as Director of Landscape Architecture to oversee the company's numerous landscape architecture projects ranging from university campuses and parks and recreation facilities to new urbanism communities, streetscapes and commercial developments.
"Bryan excels at creating workable, sustainable landscape solutions within challenging environments," said Walsh, who co-directs the firm's Planning Studio. "He is successfully able to blend the aesthetic goals of a design project with the 'nuts and bolts' of cost, water resource management, and connectivity. He's a great asset to our team and well-deserving of this promotion."
Bryan has made significant contributions to many high profile and award-winning projects in the metro Atlanta area, most notably the expansion of the Atlanta Botanical Garden, 100 Peachtree Plaza, and the Clough Undergraduate Learning Center at Georgia Tech. He holds a BS in Landscape Architecture from Purdue University and lives in Brookhaven with his wife and three daughters.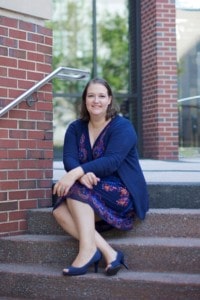 Heather Hubble, AIA, has been promoted to Principal at TSW. Heather has a long track record of success at the firm, having joined the company in 2004. Among the many projects she has worked on for the past 12 years are mixed-use developments, residential buildings, community and civic facilities and university and college campus master plans.
"Heather has contributed significantly to the success and growth of TSW's Architecture Studio, said Spangler. "Her expertise in green building practices is invaluable, and her design work always takes into account a building's context and potential to enhance its surrounding environment. As Assistant Director of the Architecture Studio, Heather manages project teams and oversees quality control, in addition to her design work."
Heather graduated from the University of Tennessee – Knoxville with a Bachelors of Architecture. While in college, she participated in the Scandinavian Architecture Design Program at the University of Copenhagen, Denmark. In recent years, Heather has been involved in design work for Woodstock Downtown, one of the region's most successful New Urbanist renewal projects, Castleberry Park in downtown Atlanta, and Bolton Park student housing on Atlanta's Westside. She lives with her husband and two children in Atlanta's Westside neighborhood.