TSW Projects Receive Two GPA Awards
TSW Projects Receive Two GPA Awards. Both were announced at the Georgia Planning Association's Annual Conference, held jointly with the Tennessee Chapter of the American Planning Association (TAPA) in early October.
The first GPA Award was for "Outstanding Planning Process" awarded to the the multi-faceted creation of "Destination 2030: the Decatur, Ga. Strategic Plan, Comprehensive Plan and Livable Centers Initiative (LCI)".  Sarah McColley and Woody Giles led a multidisciplinary team, which included PlaceMakers, KB Advisory Group, and Sycamore Consulting, during the two-year effort that constituted the largest public planning process in Decatur's history, despite the adjustments necessitated by the COVID-19 pandemic. The process involved three rounds of resident-led roundtable discussions with 700+ participants, advisory boards and the Decatur Youth Council, a kick-off meeting with 600+ attendees, educational and small group discussions, "Decatur 202" sessions with topic experts, surveys and outdoor pop-up events. Nearly 100 volunteers who were part of the project's "Engagement Squad" distributed project information throughout the city, while direct mail, yard signs, city publications, social media and a dedicated website were used to keep the citizens informed and engaged.
The final product incorporated three plans into one integrated document which focuses on six key areas: Equity and Racial Justice, Climate Action, Civic Trust, Affordable Housing, Mobility, and Economic Growth. The plan's action items are designed to be used as a roadmap for the city for the next decade of growth, enabling city leaders to set budgets and track progress.  www.decatur2030.com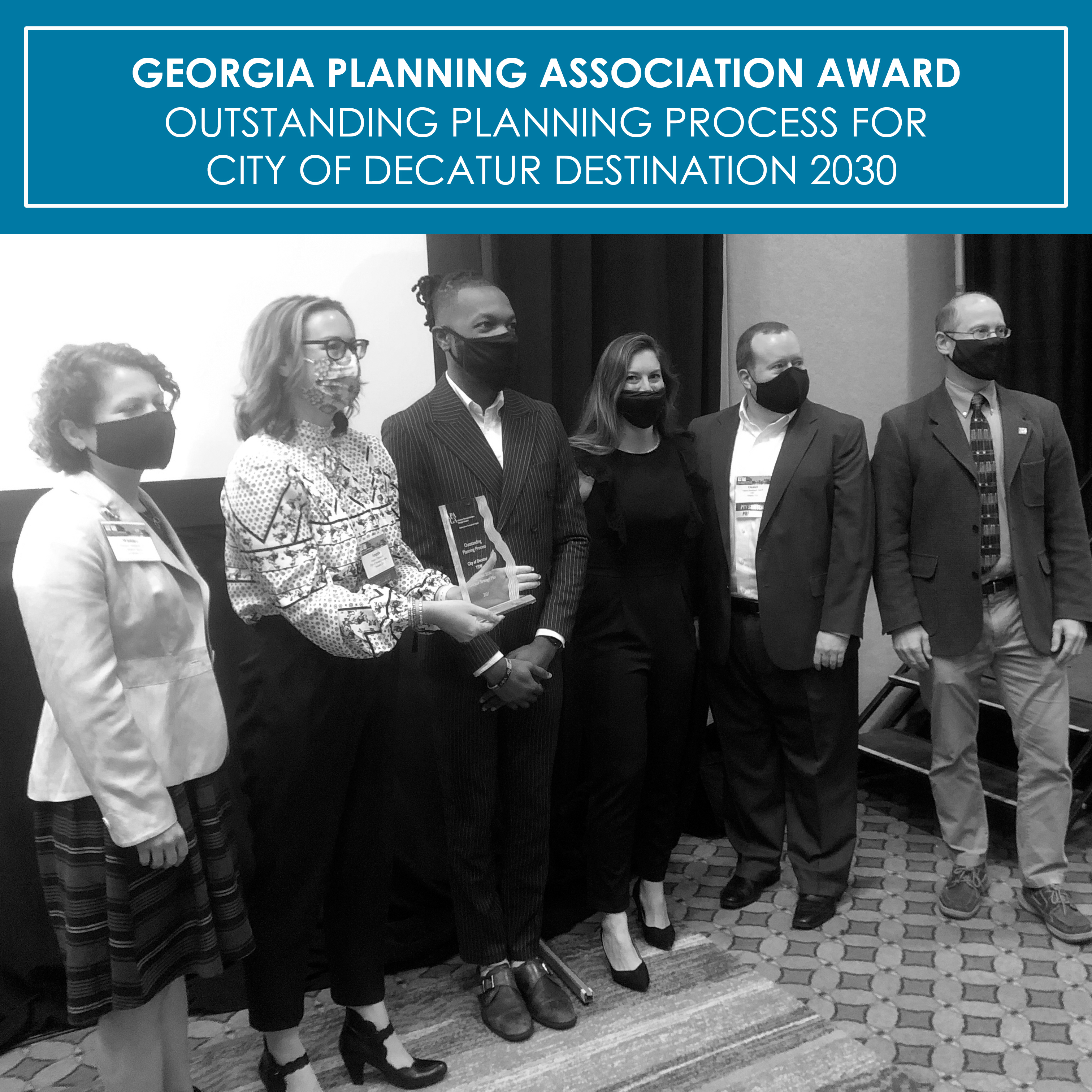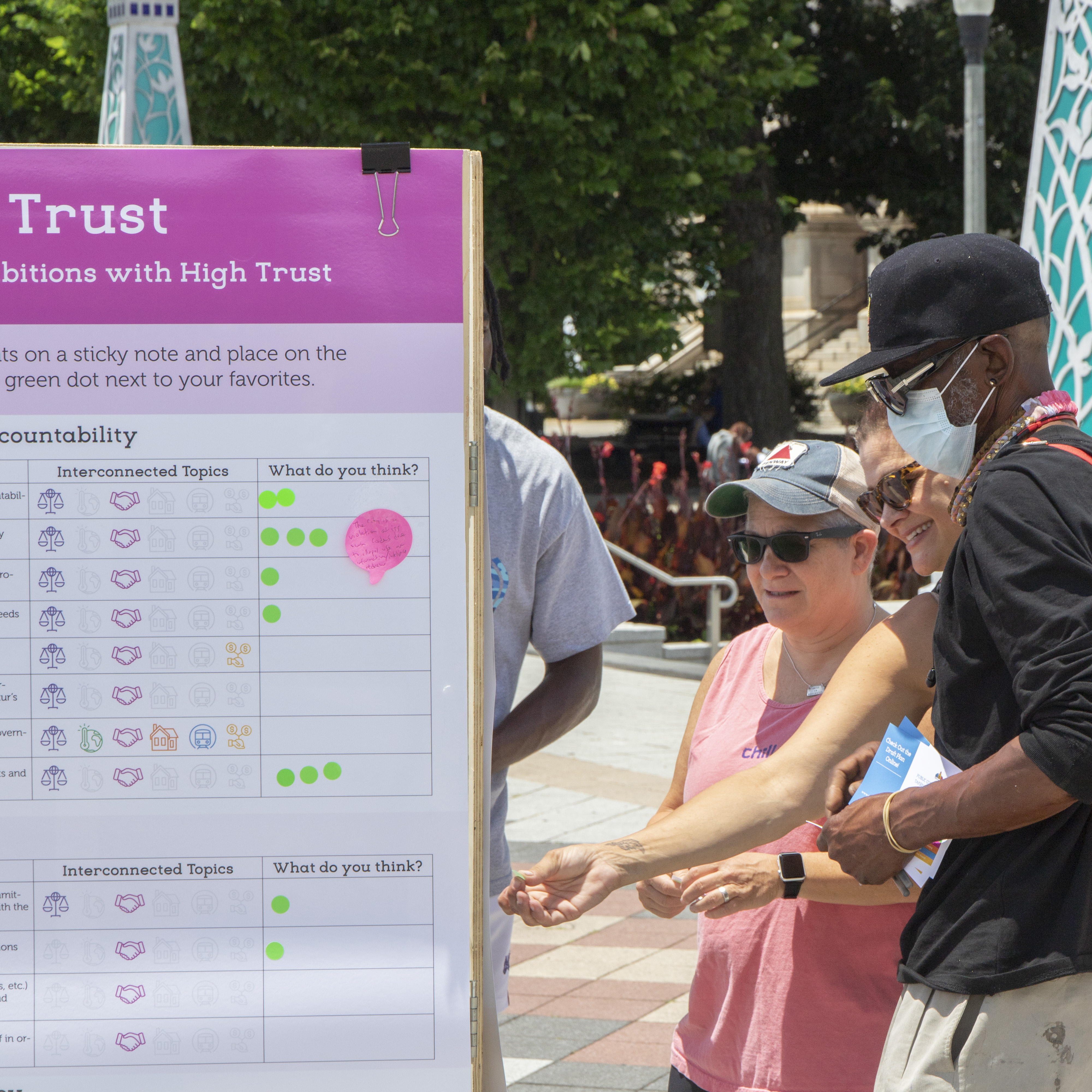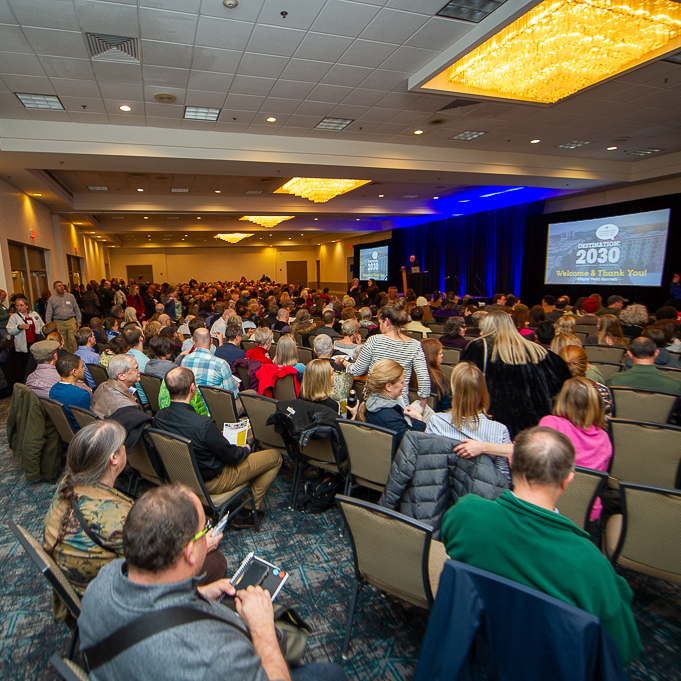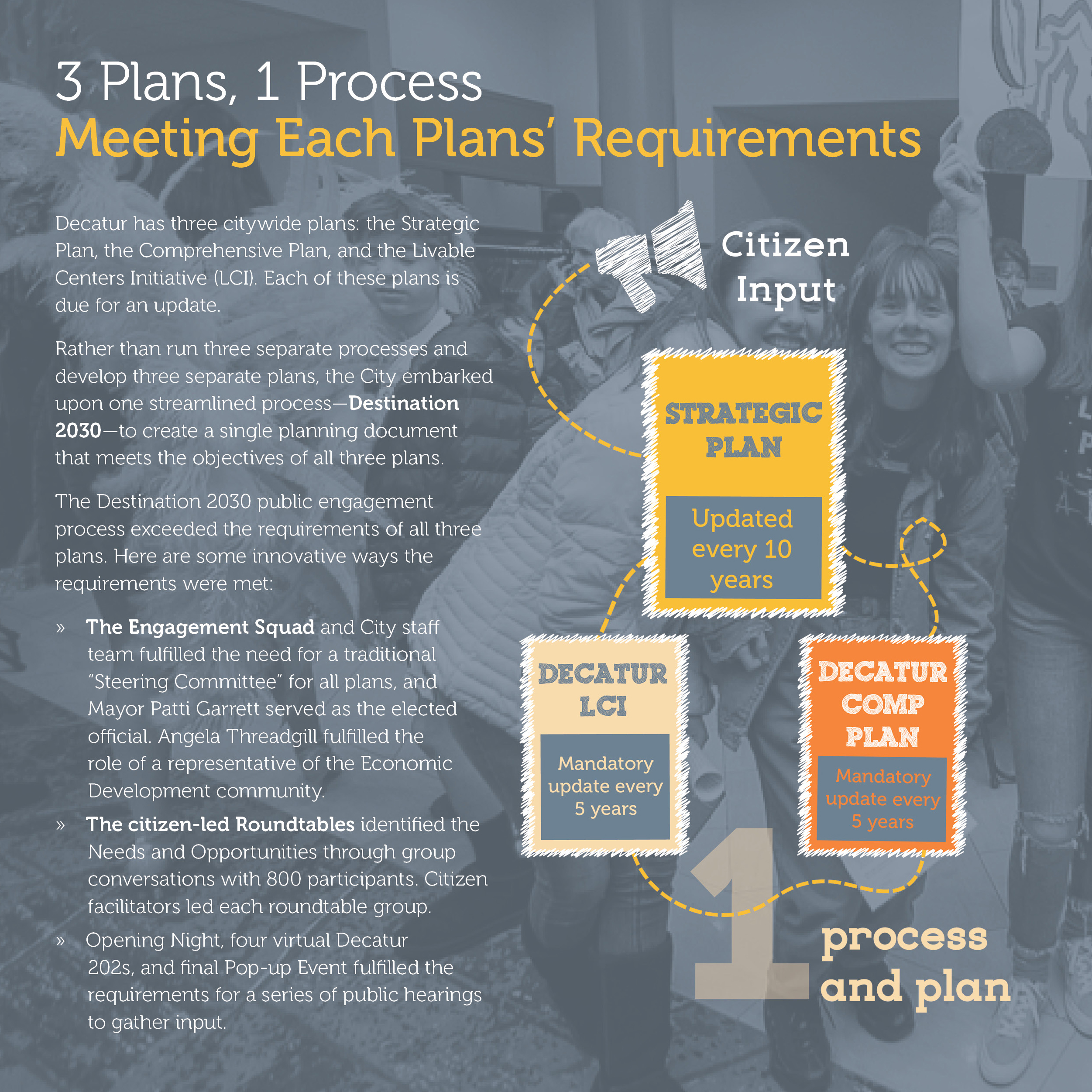 The second GPA award presented to TSW was for "Outstanding Public Involvement" during the creation of the Dallas, Ga. Livable Centers Initiative (LCI) Study.  A grant program managed by the Atlanta Regional Commission, LCIs incentivize local jurisdictions to re-envision their communities as vibrant, walkable places the offer increased mobility options, encourage healthy lifestyles and provide improved access to jobs and services. Led by Laura Richter, an associate in TSW's architecture and planning studios, the Dallas LCI effort engaged the public through virtual visioning workshops to brainstorm and identify preferences for future land use, transportation improvements, housing and economic development in the downtown area.  The year-long effort resulted in a comprehensive plan that includes strategic recommendations to achieve the goals identified by the community and create a prosperous downtown district suitable for residents, employees and visitors, with connections to the region via the Silver Comet Trail.  www.dallasga.gov/cd/page/2020-lci-plan