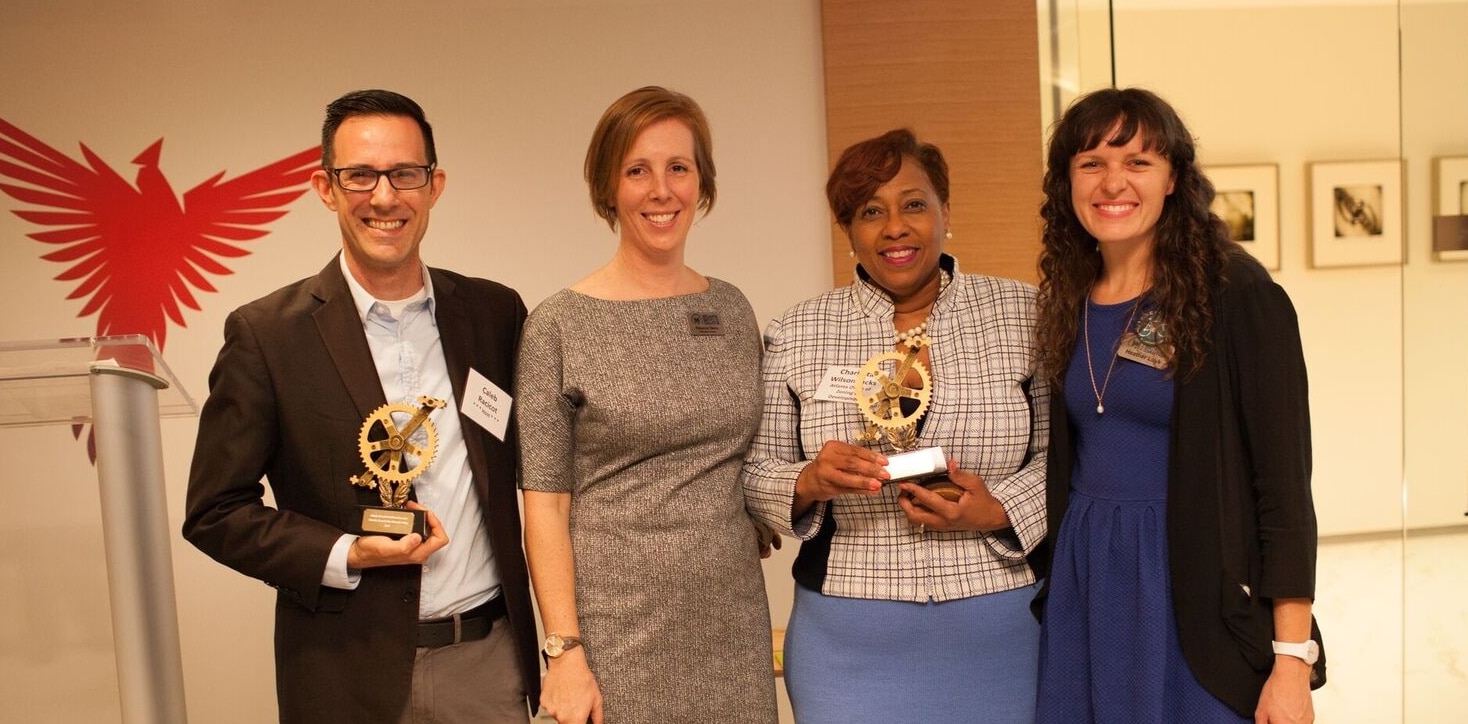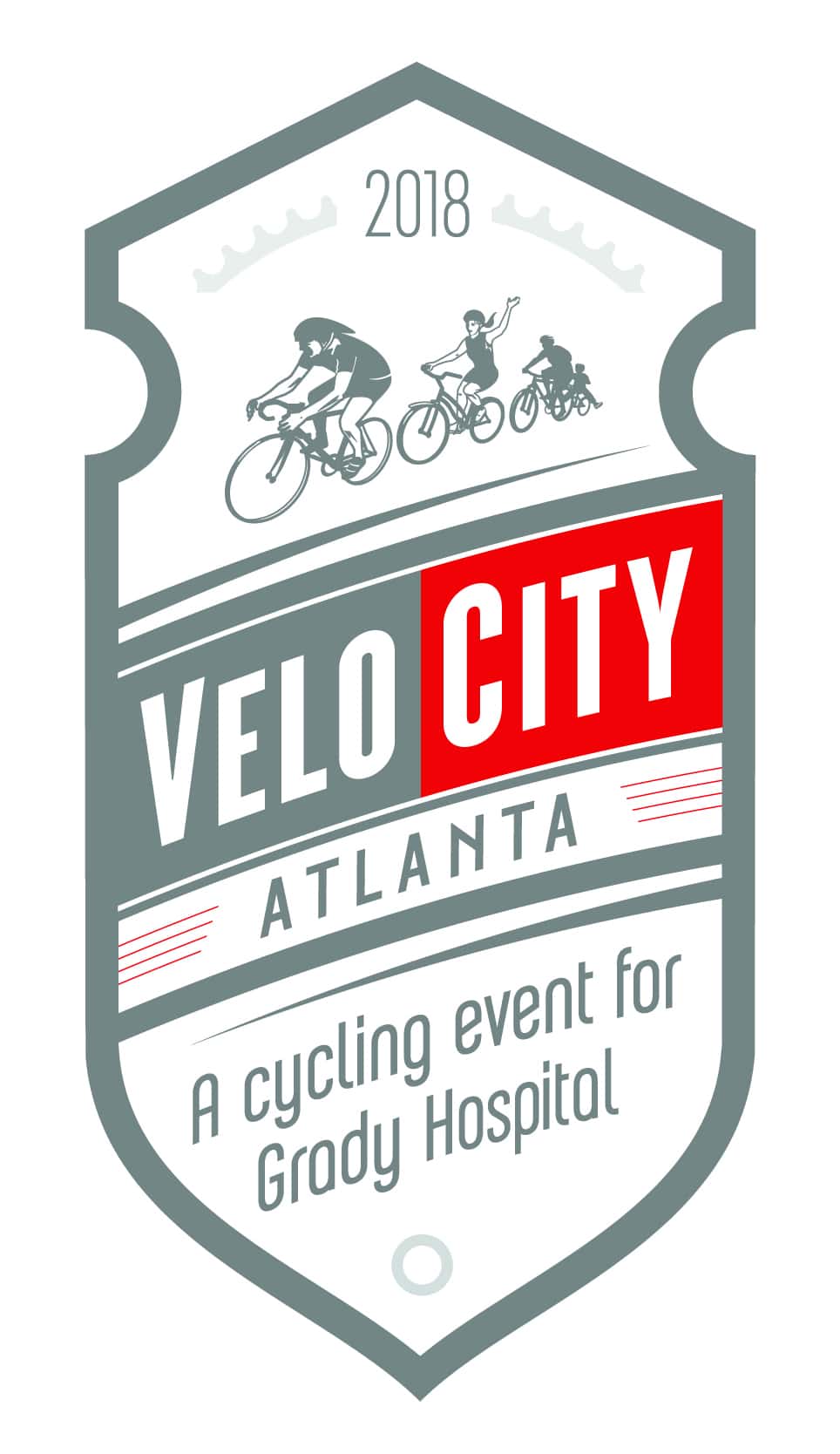 PRESS RELEASE
From Atlanta Bicycle Coalition
Atlanta Bicycle Coalition announces award recipients
for bike-friendly initiatives, policies and street plans
–Annual fundraiser and VeloCity Awards event celebrates groups that have helped transform Atlanta into a more livable city by bike–
ATLANTA (Dec. 6, 2017) – On Nov. 30, Atlanta Bicycle Coalition (ABC) hosted an annual fundraising event to support its advocacy efforts to transform Atlanta into a more livable city by bike.
Held at the Metro Atlanta Chamber of Commerce, ABC's Fall Fundraiser included a speech by an Atlanta At-Large City Councilmember Andre Dickens about bicycle infrastructure and its ability to further equity in the city of Atlanta, followed by the announcement of VeloCity Awards recipients.
The VeloCity Awards, sponsored by the Grady Health Foundation's VeloCity Atlanta inaugural ride, recognized organizations in three categories: Bike-Friendly Initiatives, Bike-Friendly Policies, and Bike-Friendly Street Plans.
2017 Recipients include:
Several guests of the fundraiser received annual bike share memberships donated by Relay Bike Share as door prizes.
For more information about the Atlanta Bicycle Coalition, visit www.AtlantaBike.org.
Thank you to the Metro Atlanta Chamber of Commerce for hosting this event, as well as all our hosts!
Brasfield & Gorrie General Contractors
VeloCity Atlanta
Citizens Parking
ASPIS Parking Solutions / T.I.B.A.
Atiba Mbiwan
Atlanta Fine Homes Sotheby's International Realty
Atomic Entertainment
Brand Properties
Bruce & Patty Fernald, ABC Governing Board
CBRE
Columbia Ventures
Crossbow Advisors
Cumberland Community Improvement District
East Decatur Greenway
East Decatur Station
ELV Associates
Engel & Volkers Atlanta
FirstService Residential
Gateway Facility Services
Greystar
Ellen & Henry Slack, ABC Advisory Board
Hogan Construction Group, LLC
JE DUNN
JPX Works
Kimley-Horn
Kristy and Michael Robison
Mariner
Multivista
Noell Consulting Group
Perkins+Will
Raulet Property Partners
Robert & Carolyn Riordan
Selig Enterprises, Inc.
Sheley Hall & Williams
SK Collaborative
Atlanta Fine Homes Sotheby's International Realty
South City Partners
Tim Haahs and Associates
TriBridge Residential
TSW
Uzun+Case, LLC
Vantage Realty Partners
Weissman
________________________________________
Thanks as well to our delectable food and beverage donors!
Three Taverns Brewery
Ration & Dram
Bread & Butterfly
Hampton & Hudson
Char Atlanta
Hungry Peach
Barcelona