Chattahoochee Nature Center Volunteer Day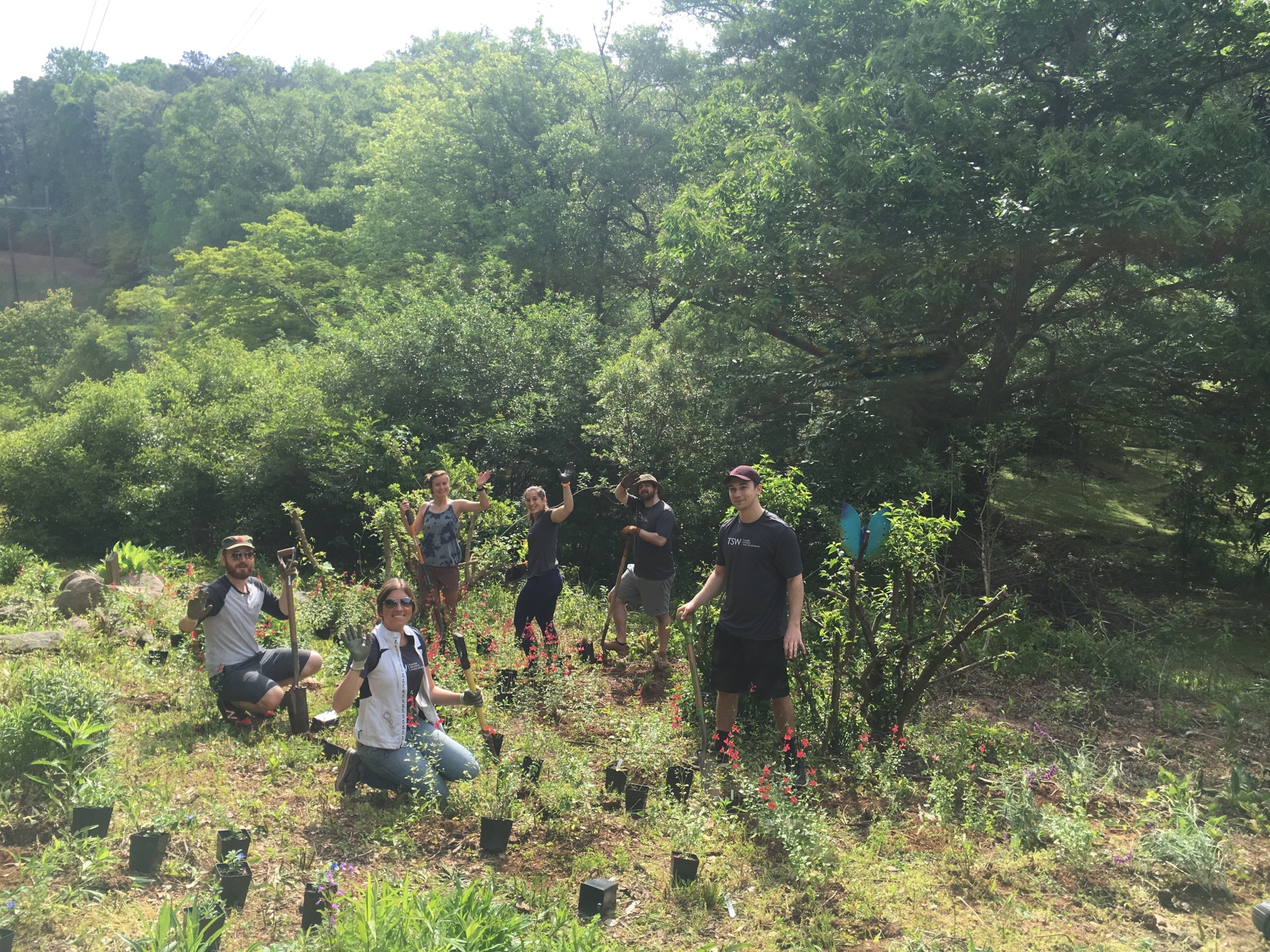 TSW staff members from the Landscape Architecture and Planning Studios volunteered at the Chattahoochee Nature Center last Saturday. The team spent the morning working in the Butterfly Garden, preparing it for the upcoming Butterfly Encounter, which begins on June 4th.
Volunteers laid out and planted several flats of plants, creating a beautiful and inviting environment for the butterflies and visitors alike. The Butterfly Encounter will be returning for its 5th summer, allowing visitors to get up close and personal with hundreds of native butterflies surrounded by colorful nectar plants.
The Butterfly Encounter is a unique opportunity for visitors to learn about the important role that butterflies play in our ecosystem. The event offers an interactive and educational experience for all ages, as visitors can observe the butterflies' life cycle and learn about the plants that support them.
By volunteering their time and expertise to prepare the Butterfly Garden, TSW staff members have contributed to the success of this event and helped to support the important mission of the Chattahoochee Nature Center. Their efforts will ensure that the Butterfly Encounter provides a memorable and enriching experience for all who attend.
Overall, the Butterfly Encounter and the Butterfly Garden at the Chattahoochee Nature Center are a testament to the importance of environmental conservation and education. By creating spaces that promote biodiversity and education, we can help to foster a greater understanding and appreciation for the natural world.
For more information, visit the Chattahoochee Nature Center's webpage here.