Community Engagement During COVID-19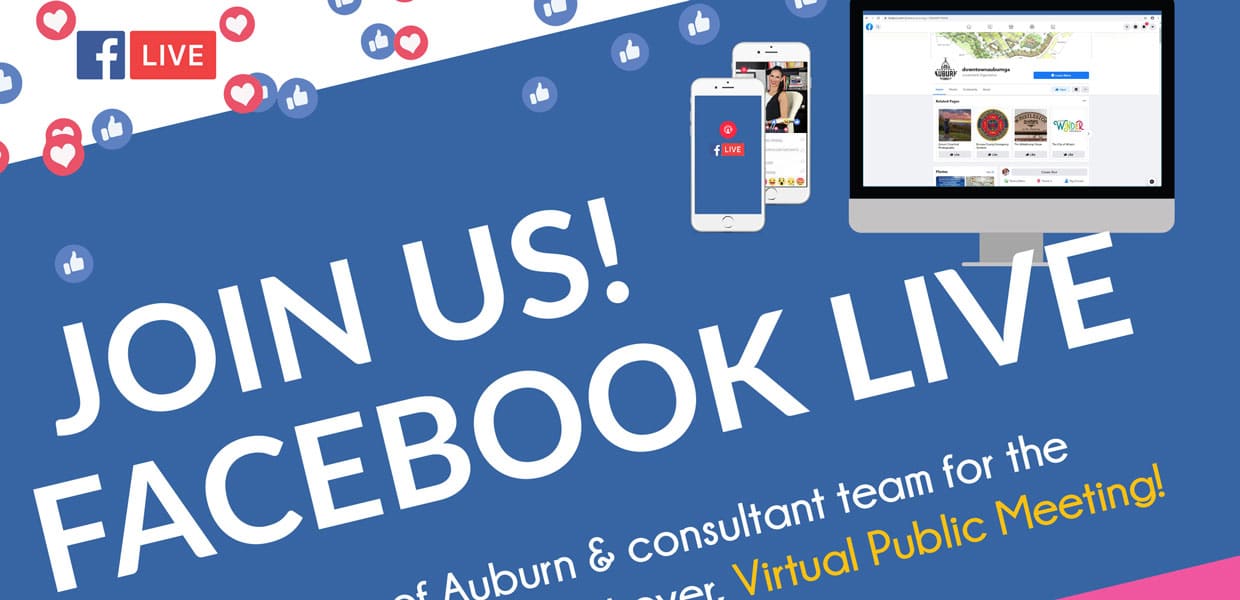 Since COVID-19, TSW has been adapting to new ways to conduct public engagement. Much of that focus has been on rethinking about our typical in-person exercises and strategies and how those can be adapted to a virtual setting. For some communities, virtual engagement is not as accepted, so some projects have been delayed while we wait out the pandemic, but for others, our clients are depending on us to be creative and adaptable to the situation. In this post, we dive into three of TSW's current projects and explain how virtual engagement tactics are limitless, engaging and fun, and can really be effective for any community.
Peachtree City LCI 
TSW has been working on the Peachtree City Livable Centers Initiative (LCI) since December 2019. We are in the middle of the concept design phase for potential redevelopment sites, which makes engagement with the public even more crucial. Although the City has a large senior population, we are finding ways to engage residents online while we all need to stay at home. We held our Core Team meeting virtually on ZOOM to review the first draft of the concept plans on Monday (here).
The Core Team expressed concern about hosting virtual meetings for the public because of the age of the population. However, our online survey results have shown that the vast majority of online survey-takers are over the age of 50. Now, we are using this time to find ways to engage the younger population in Peachtree City using social media! Next up is a social media contest for high school students to talk about their experiences in Peachtree City, answering three simple questions, sharing a photo from their favorite memory growing up in Peachtree City, and lastly, tagging their friends to do the same, using #myPTC. They will then be entered for a chance to win a gift card to a local Peachtree City business. Learn more about the project here: www.peachtreecitylci.com
Online Tools Used:
Mentimeter (real-time anonymous input app)
Typeform (survey platform)
Wix (project website)
Animoto (free cloud-based video creation service that produces video from photos, video clips, and music into video slideshows, and customized web presentations)
Facebook and Instagram
ZOOM
Sandy Springs North End 
TSW is creating concept plans for redevelopment for four aging strip shopping centers between 9 and 13 acres each, in the North End of Sandy Springs. The demographics in Sandy Springs are a bit younger than in Peachtree City and nearly every household in the city has access to broadband internet coverage. Knowing this, we have been thinking outside the box for our outreach strategy since the beginning, and COVID-19 has certainly encouraged even more creative thinking for virtual forms of engagement.
We have had LOTS of engagement so far! Our Kick-off Meeting on March 5th was attended by nearly 200 people! Needless to say, people are interested in this project, so we want to keep the momentum going. We are currently hosting additional virtual focus groups via ZOOM with renters in the North End to add another perspective (the majority of the people at the Kick-off Meeting own their homes, but a large percentage of the residents in the North End are renters).
Our next group of meetings were intended to be pop-ups throughout the community, but they were cancelled due to the pandemic, so we are looking to have some fun with our online engagement. We are in the middle of creating four activities, which will all be available from a link on our Konveio host page in early May.
Sandy Springs Singles Online Dating: This is a Tinder-style survey (Metasurvey) for users to swipe left or right on development types that could be appropriate for each site. Each development type has a "dating profile," and users will swipe right on the ones they like and left on the ones they do not like.
Goals and Principles and Persona Building: TSW is using Konveio for these two activities where people can verify the goals and principles and personas for the study. Both the goals and principles and personas were established from stakeholder interviews and the feedback at the Kick-off Meeting.
Designing Your Shopping Center: We are creating an interactive map, using Wikimapping, where users can zoom into each shopping center and place icons for the types of development they would like to see and where they would like them to be on those sites. They can also draw where they would like sidewalks, bike lanes, nature trails, and multi-use trails.
You can learn more about this project here: www.sandyspringsga.gov/city-services/urban-development/revitalization-initiatives/north-end-redevelopment
Online Tools Used:
Metasurvey
Konveio
Wikimapping
ZOOM
Mentimeter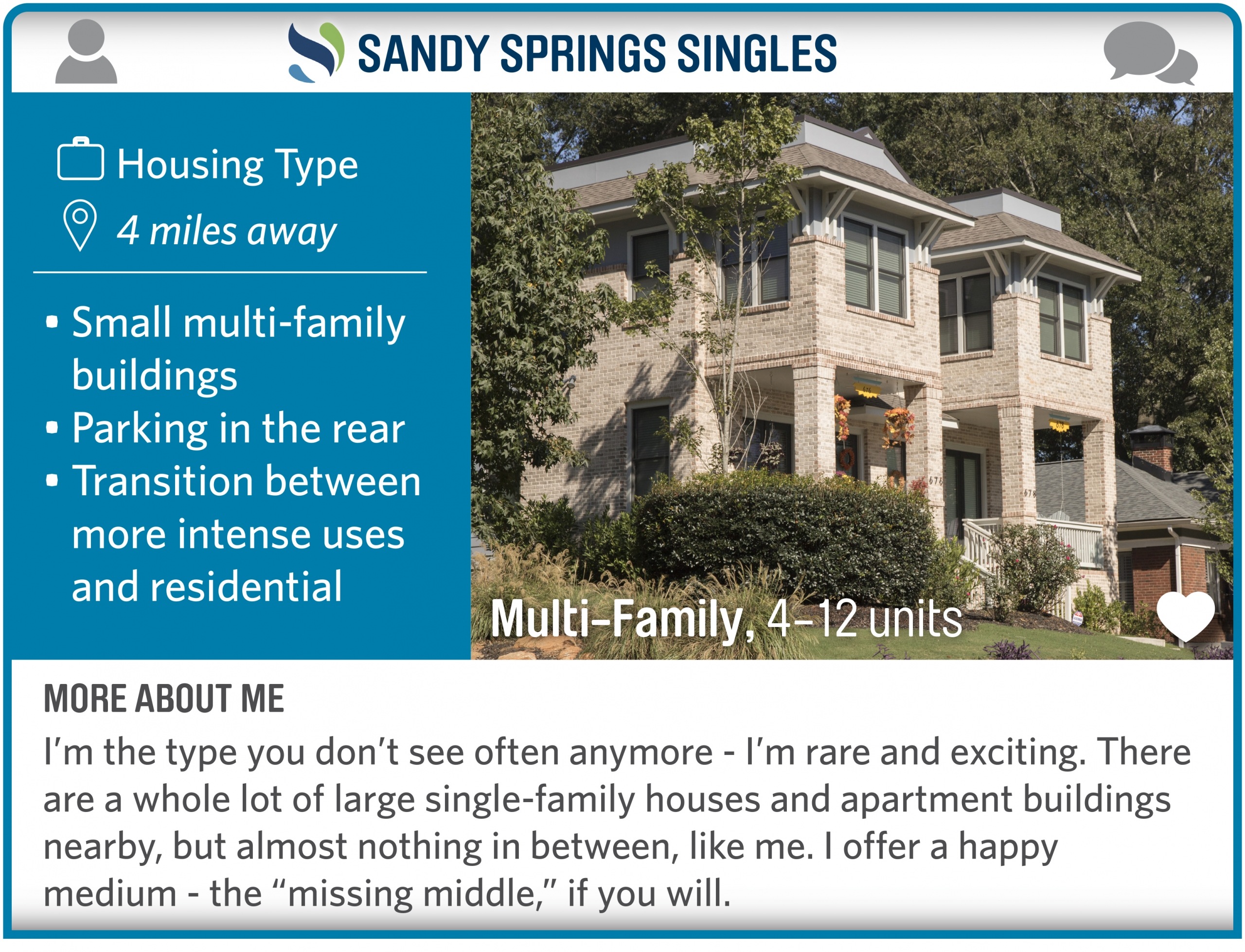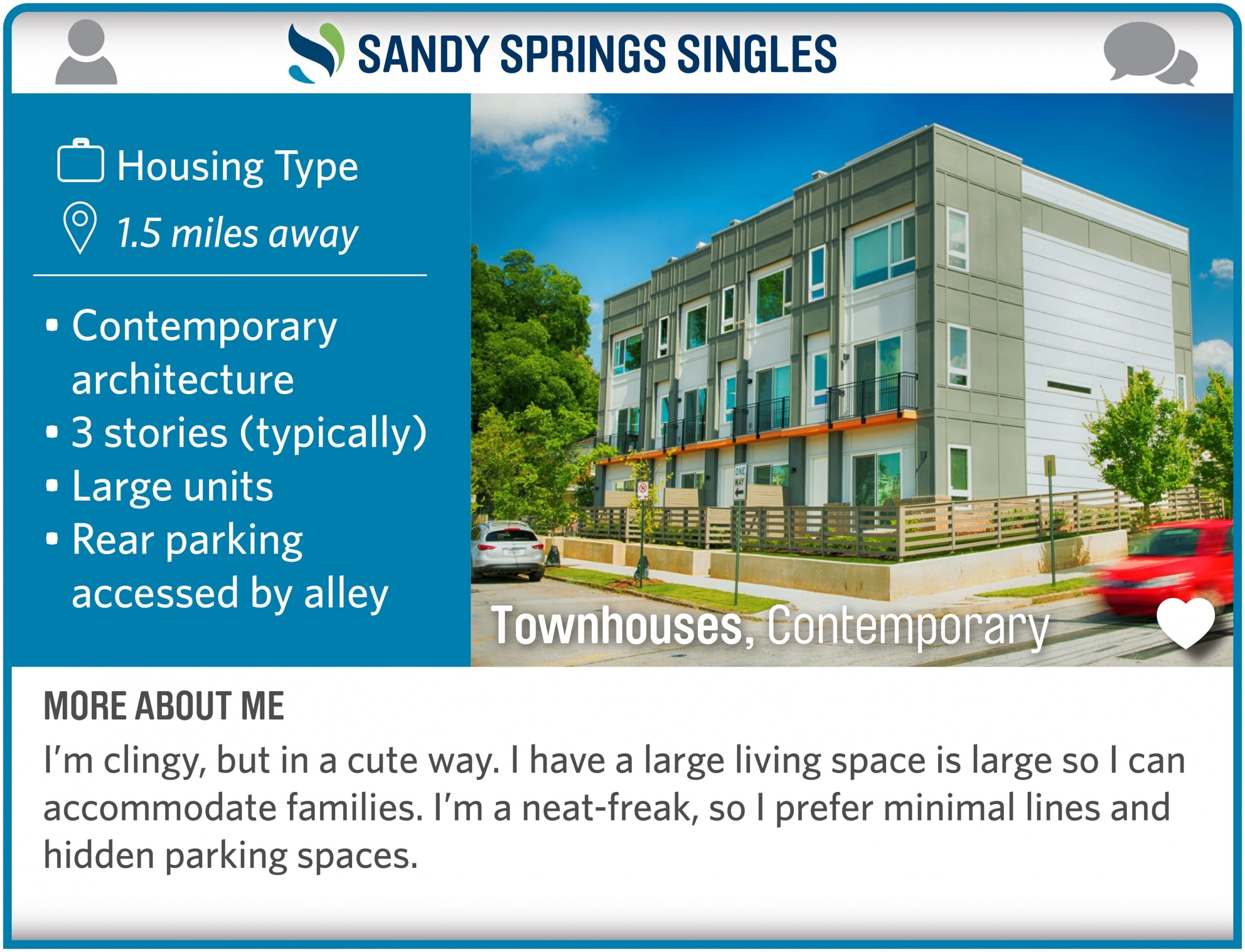 City of Auburn
The City of Auburn LCI is still in the infancy stage of the planning process and just beginning with concept plan development. TSW originally planned for an in-person public workshop to be held on March 19th, however, the COVID-19 pandemic was fast approaching, forcing us to reschedule. Since the start of the project, the City was very open to virtual means of engagement and already taking on creative measures to marketing the project both virtually and in-person. These measures included meeting invites created using EventBrite and sent out to emails and posted on social media platforms, the project website, and the City's blog post. The team also produced moving video graphics to market the meetings using Doodly and posted them on the City Facebook page. A large two-panel sign was also installed outside of City Hall with project information, future meeting updates, and a space for those passing by to write down their big ideas for Downtown Auburn. Due to the acceptance of virtual means of engagement from the City and the flexibility and creativity of TSW, the public workshop was only delayed less than two weeks.
It was decided quickly to do a Live broadcast of the meeting twice on the City's Facebook page using a web platform called Be.Live on March 31st at 10:30AM and 6:00PM. This was an easy decision given their Facebook page has over 5k followers, just 2k short of the city's total population in 2020, according to census data. Between the two Facebook Live broadcasts, a total of 2,938 people were reached, 67 people viewed the presentation when it was Live, a total of 68 comments were made, 38 people liked or loved the videos, and 9 people and/or group pages shared them to their timeline. The activity portion of the presentation was designed through Mentimeter and TSW aired those results live during each broadcast, however, listeners were able to fill in their input until April 10th. Since the airing, a total of 25 people answered those questions on Mentimeter and the online community survey through Typeform increased by 21 responses.
You can learn more about this project here: www.cityofauburn-ga.org
Online Tools:
Freeconference.com
Doodly
EventBrite
Typeform
Facebook Live
Be.Live (web software for live streaming – capability to screen share, have multiple presenters, customize, etc.)
Mentimeter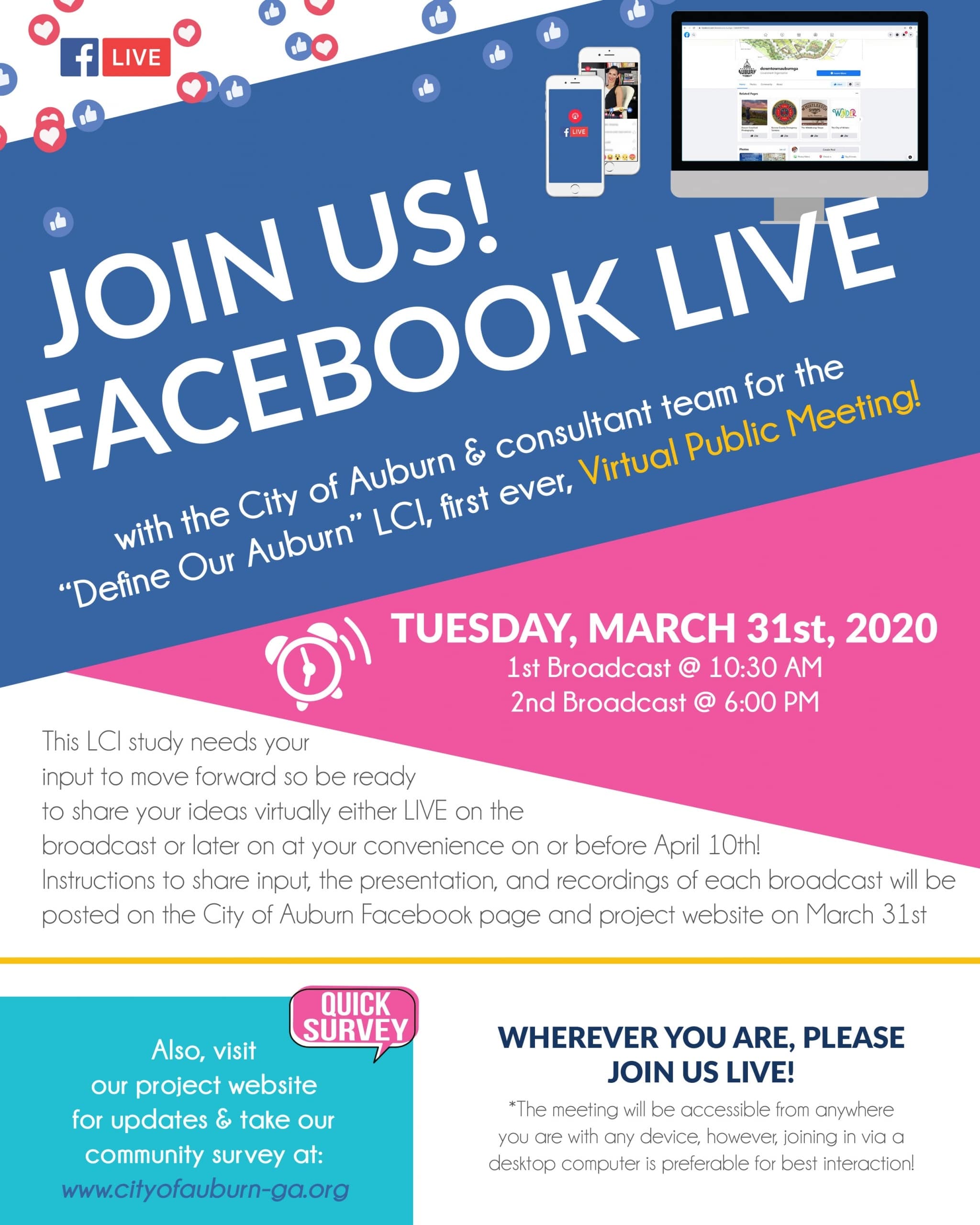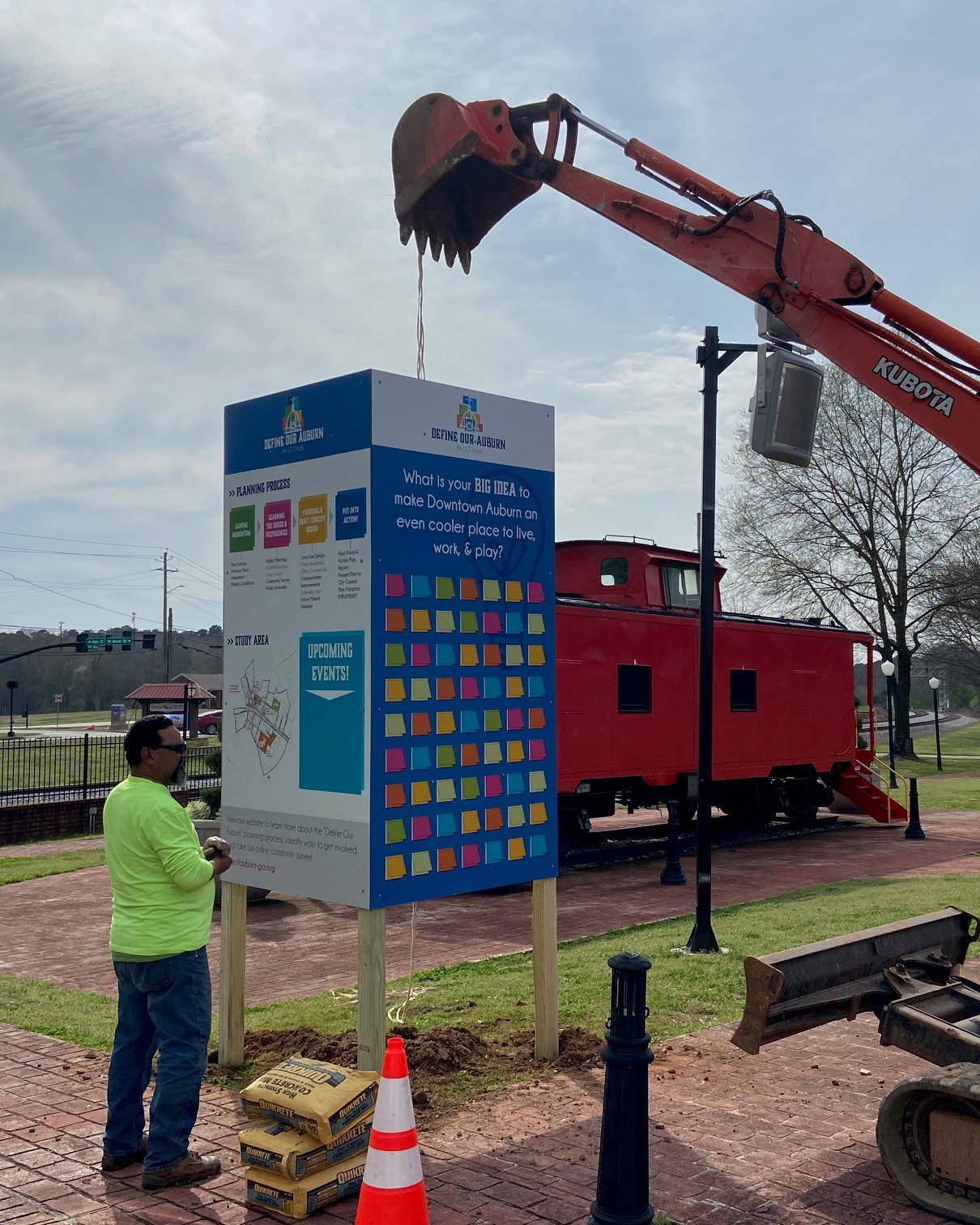 While we look forward to getting back to in-person meetings, design workshops, and open houses with the communities we work in, for now you can find us reaching people via numerous virtual tools. We are also only an email or phone call away.