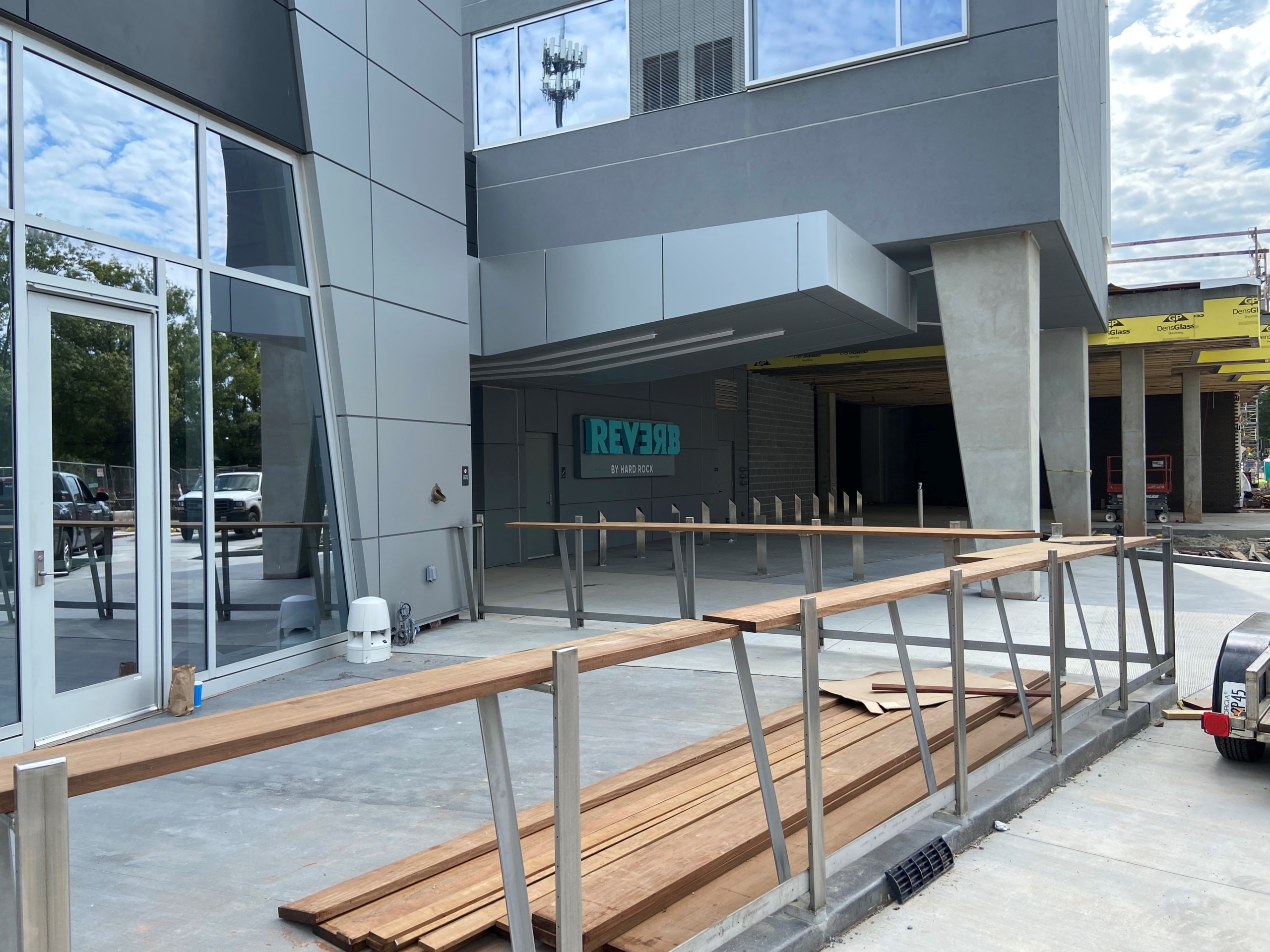 TSW's urban landscape ideas are taking shape at Hard Rock's Reverb Hotel across from Mercedes-Benz Stadium in downtown Atlanta. The porte-cochere is complete and the patio bar ledges are coming together.
The hotel is part of a project that includes multifamily residences and street-level shops. TSW's Landscape Studio provided landscape architecture for the entire project, working with Gensler's Architects on the hotel portion and TSW's Architecture Studio on the residences. Click here for more information.
Click here to see some of the other projects designed by the TSW Landscape Architecture Studio.