Hard Rock's Reverb Hotel Construction Update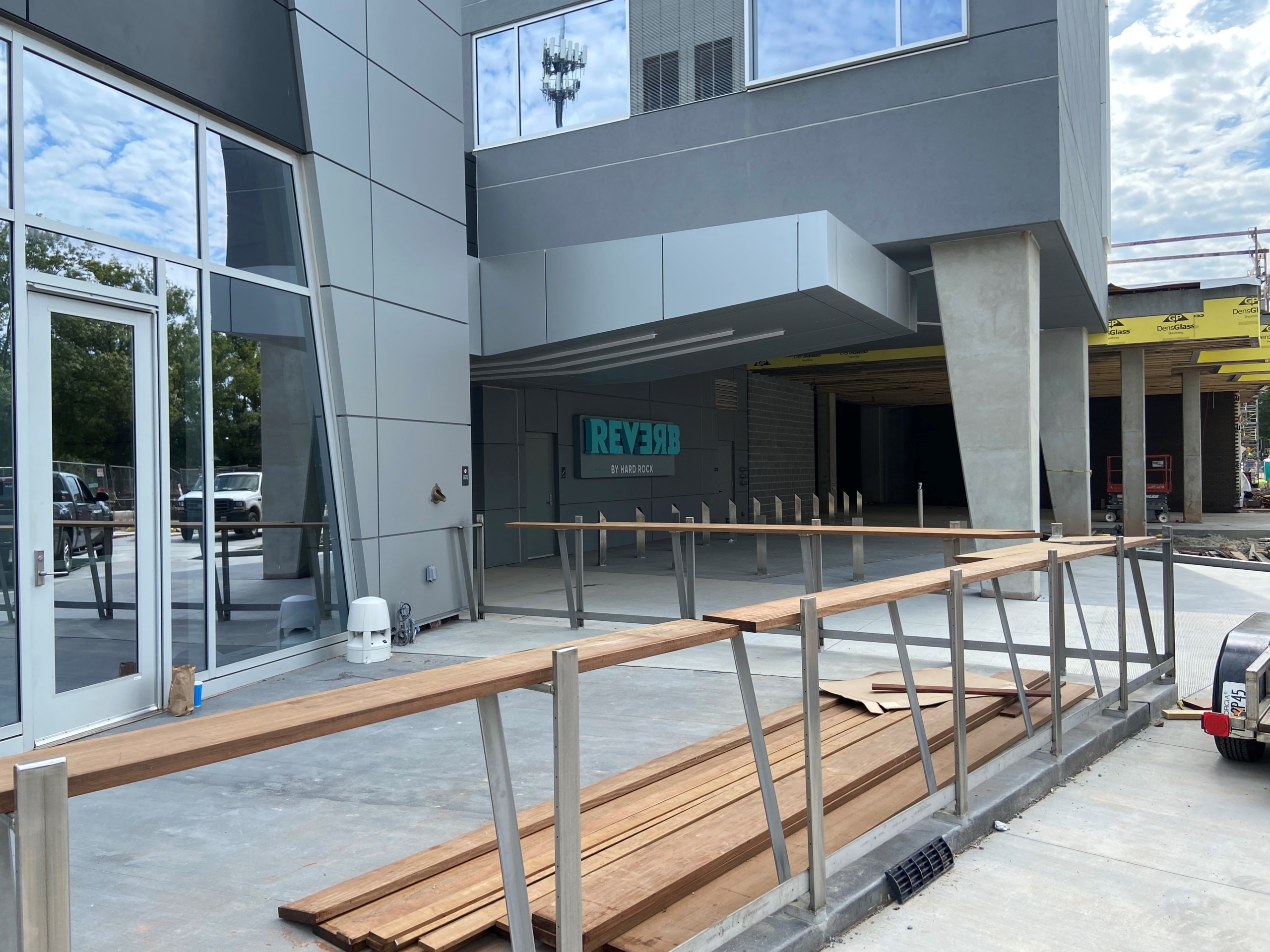 The Hard Rock Reverb Hotel in downtown Atlanta is a prime example of TSW's urban landscape ideas coming to life. With a focus on creating an innovative and visually appealing outdoor space, TSW's Landscape Studio was brought on board to provide landscape architecture for the entire project. This project not only includes the hotel, but also multi-family residences and street-level shops, making it a comprehensive and integrated development.
The porte-cochere of the hotel is now complete and serves as a welcoming entrance for guests. The design of the porte-cochere was carefully planned to provide a warm and inviting experience for visitors, with lush vegetation and well-manicured landscaping. The patio bar ledges are also coming together, providing a unique and stylish outdoor space for guests to enjoy. The bar ledges are designed to be a focal point of the patio area and offer a convenient place to enjoy a drink and take in the surroundings.
In working on the project, TSW's Landscape Studio collaborated with Gensler Architects on the hotel portion and TSW's Architecture Studio on the residences. The team's goal was to create a cohesive and unified design for the entire development, and this collaboration has allowed for a seamless integration of the different elements. The end result is a stunning and functional outdoor space that not only meets the needs of guests but also enhances the overall look and feel of the development.
One of the key elements of TSW's landscape design is the incorporation of green spaces and natural elements. The team placed a strong emphasis on incorporating vegetation, trees, and other natural elements into the design, to create a harmonious and calming environment. This focus on nature is not only visually appealing but also provides many benefits, including improved air quality and a reduction in noise pollution.
The Hard Rock Reverb Hotel project is just one example of TSW's commitment to creating innovative and functional outdoor spaces. By working with clients to understand their needs and goals, TSW's Landscape Studio is able to create designs that meet the unique requirements of each project. Whether it's a hotel, residential development, or public space, TSW's Landscape Studio is dedicated to creating spaces that are both beautiful and functional.
Click here for more information.
Click here to see some of the other projects designed by the TSW Landscape Architecture Studio.